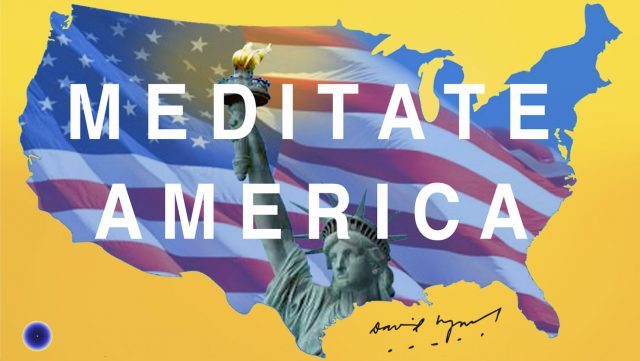 Who: Sting, Angelique Kidjo, Graham Nash, Elvis Costello, Kesha, Jim James, the Brooklyn Youth Chorus, Dr. Tony Nader, Hugh Jackman, Deborra-lee Furness, Katy Perry, Robin Roberts, George Stephanopoulos, Dr. Jennifer Ashton
What: National celebration and benefit concert
Where: ; rel="https://api.w.org/"
Who: Malena Dayen, Karen Lancel & Hermen Maat, Caitlin & Misha, Katelyn Halpern, Paul Pinto, divinebrick, Chris SooHoo
What: 3D live, interactive experience
Where: New York Live Arts
When: Saturday, December 5, $7-$15, 1:00 - 4:00
Why: On October 10, EdgeCut introduced us to the remarkable NowHere platform for the first part of its collaboration with New York Live Arts, "Captivity," five hours of short performance works, discussions, and networking in which audience members navigated through different levels in order to watch livestreamed events in little pods and hang out with curators, creators, and other visitors in their pods. You could steer through fantastical landscapes, float in space, and pull up next to another pod and talk about where you'd been so far or where you were off to next, with cameras on so your face is visible on the front of your pod. I've tried just about every form of online entertainment while we're all sheltering in place and arts venues are closed, and nothing else comes close to this one, even given various hiccups that require patience.
The second iteration, "Sanity," takes place December 5 from 1:00 to 4:00, a more manageable three hours that will feature four unique rooms. In the Growth Room, you can catch director and singer Malena Dayen's opera While You Are with Me and the bright and colorful Living Room music video of dancing television heads by multidisciplinary artists Katelyn Halpern and Paul Pinto; in the Worry Room, you can let out steam with Caitlin & Misha's Infinite Worries Bash, a participatory installation of electroacoustic piñatas that inquires, "Can the destruction of these interactive worry vessels create space for clarity?"; in the Transformation Room, you can meditate to divinebrick and Chris Soohoo's Performance Prayer; and in the Kissing Room, you can share private moments courtesy of intimacy agents Karen Lancel and Hermen Maat, who ask, "Can we measure a kiss and what kissers feel together?"
Curated by Heidi Boisvert and Kat Mustatea, the EdgeCut program, which originally convened at the New Museum's NEW INC incubator for art, tech, and design for in-person presentations, is now seeking to expand and redefine the virtual 3D experience during the pandemic lockdown, exploring the question "How do we create collective experience and transformative gatherings in this moment of 'a crisis within a crisis' that speak to transition, change, healing, humanity?" The works were chosen through an open call; the finale of the trilogy, "Humanity," is scheduled for February 13, 2021. Tickets range from $7 per room to $15 for the full experience, which has to be seen to be believed.
Who: Sidra Bell Dance New York, Immanuel Wilkins
What: Performance of a new work in progress and conversation
Where: 92Y online
When: Friday, December 4, $10, 7:00
Why: Originally scheduled to debut at National Sawdust in June, Sidra Bell Dance New York and Immanuel Wilkins's waiting will make its work-in-progress premiere December 4 at 7:00 in a presentation hosted by the 92nd St. Y's Harkness Dance Center. Bell and Wilkins met in June 2019 at an SBDNY performance and decided to collaborate; because of the pandemic lockdown, they have continued working on the piece, which was commissioned by the Jazz Gallery, over Zoom and are ready to show an early version, to be followed by a live discussion between SBDNY artistic director Bell, whose New York City Ballet commission, Pixelation in a wave (Within Wires), can be seen here, and composer, arranger, and alto saxophonist Wilkins, who released his debut album, Omega, in August. SBDNY, which calls itself "an internationally recognized boutique brand of prolific movement illustrators based in New York City that presents and fosters a canon of innovative and progressive dance theater in a world of ideas and (im)possibilities," consists of Marisa Christogeorge, AJ Libert, Kimie Parker, Sophia Halimah Parker, and Uma Shannon; Wilkins will be joined by Jeremy Corren on piano, Daryl Johns on bass, and Kweku Sumbry on drums. Virtual tickets for "Infrastructure (of a Work): waiting" are $10 and are available here.
Who: Stephanie Byer, J. D. Brookshire, Georgia Buchanan, Susan Case, Susan Courtney, Kelly Gilmore, James Harter, Larry Stephen Hines, John Christopher Jones, Colleen Kennedy, Laurel Lockhart, Susan McBrien, Phil Mougis, Ward Nixon, Woody Regan, Joseph Rose, Betsy Ross, Gloria Sauvé, Sally Sherwood, Lin Snider, Jennifer Sherron Stock
What: Online streaming benefit
Where: Out of the Box Theatre Company
When: December 4-6, $20-$1,000
Why: Founded in 2006 by the late Scott Robinson, Out of the Box Theatre Company is a nonprofit that's mission is "to feature working professionals at their peak and in their prime: seasoned actors, directors, and designers primarily past fifty years of age . . . and to present new interpretations of period plays and contemporary classics: works written in the last century and earlier." Because of the pandemic lockdown, its annual fundraiser has moved online, where it will be streamed December 4-5 at 8:00 and December 5-6 at 3:00. "Out of the Box Follies" will consist of songs, sketches, poems, and more, including such tunes as "Vodka" by the George Gershwin, "Smile" by Charlie Chaplin, and "And I Was Beautiful" by Jerry Herman, a new skit by Susan Courtney and James Harter, who starred last year in Harvey, and an excerpt from William Shakespeare's A Midsummer Night's Dream. The show is directed by Lin Snider, with music direction by Woody Regan. "The pandemic has presented so many challenges and hardships to performing artists," producer Halina Malinowski said in a statement. "We decided that we wanted to give the our company members — the average age of the performers in this show is over sixty years old — a chance to perform when it's not safe for many of them to leave their homes." Tickets are $20 and up, depending on what you can afford.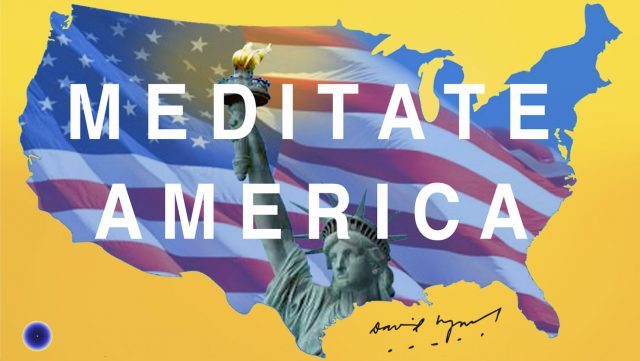 Who: Sting, Angelique Kidjo, Graham Nash, Elvis Costello, Kesha, Jim James, the Brooklyn Youth Chorus, Dr. Tony Nader, Hugh Jackman, Deborra-lee Furness, Katy Perry, Robin Roberts, George Stephanopoulos, Dr. Jennifer Ashton
What: National celebration and benefit concert
Where: David Lynch Foundation
When: Thursday, December 3, free with RSVP, 7:00
Why: David Lynch began doing Transcendental Meditation in 1973 and opened the David Lynch Foundation in 2005 "to help prevent and eradicate the all-pervasive epidemic of trauma and toxic stress among at-risk populations through promoting widespread implementation of the evidence-based Transcendental Meditation program in order to improve their health, cognitive capabilities, and performance in life." On December 3 at 7:00, the foundation is sponsoring "Meditate America," a benefit concert seeking to bring TM to healthcare workers, veterans, and families under trauma and stress during the Covid-19 crisis. The free presentation will be hosted by Hugh Jackman, Deborra-lee Furness, Katy Perry, Robin Roberts, George Stephanopoulos, and Dr. Jennifer Ashton and will feature performances by Sting, Angelique Kidjo, Graham Nash, Elvis Costello, Kesha, Jim James, and the Brooklyn Youth Chorus. Neuroscientist and international TM head Dr. Tony Nader will receive the Peace on Earth award.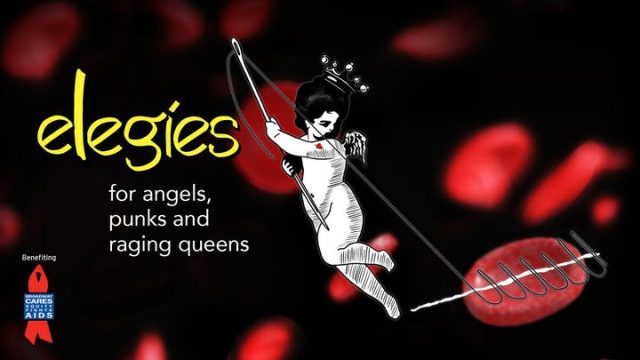 Who: Brooks Ashmanskas, Laura Bell Bundy, Lena Hall, Robin de Jesús, Jay Armstrong Johnson, Nathan Lane, Norm Lewis, Kevin McHale, Jessie Mueller, Cynthia Nixon, Anthony Rapp, Krysta Rodriguez, Seth Rudetsky, JK Simmons, Alysha Umphress, Paul Castree, Richard Chamberlain, Charity Angél Dawson, Fran Drescher, J. Harrison Ghee, Gideon Glick, Lisa Howard, James Monroe Iglehart, Cherry Jones, Francis Jue, Vicki Lewis, Telly Leung, Stanley Wayne Mathis, Eric William Morris, Michael Notardonato, Okieriete Onaodowan, Kirsten Scott, Matthew Scott, Michael James Scott, Evan Todd, Mariand Torres, Michael Xavier, Danny Burstein, Judith Light, Billy Porter, Michael Urie, more
What: Abingdon Theater Company benefit for World AIDS Day
Where: Broadway on Demand
When: Tuesday, December 1, free, 5:00
Why: First produced at the Ohio Theatre in New York City in 1989, composer Janet Hood and lyricist Bill Russell's Elegies for Angels, Punks, and Raging Queens consists of monologues from the perspective of AIDS victims and songs that explore the reaction of their deaths from friends and family. On World AIDS Day, Broadway on Demand, in conjunction with the Abingdon Theater Company, is hosting a virtual revival of the show, featuring an all-star cast of more than fifty actors, including Brooks Ashmanskas, Lena Hall, Fran Drescher, Nathan Lane, Norm Lewis, Richard Chamberlain, Jessie Mueller, Cynthia Nixon, Anthony Rapp, Krysta Rodriguez, James Monroe Iglehart, Cherry Jones, Seth Rudetsky, and JK Simmons, with special appearances by Danny Burstein, Judith Light, Billy Porter, and Michael Urie. It's free to stream, although donations are encouraged for Broadway Cares/Equity Fights AIDS. The stories were inspired by the AIDS Memorial Quilt and Edgar Lee Masters's Spoon River Anthology collection of interrelated free-verse poems and features such songs as "I'm Holding On to You," "I Don't Do That Anymore," "I Don't Know How to Help You," and "Celebrate."