Glasslands Gallery
289 Kent Ave. between South First & South Second Sts.
Monday, March 18, $10, 8:00
www.theglasslands.com
www.thethethethunder.bandcamp.com
There is precious little information available about new bicoastal band The The The Thunder. Formed last year by six high school friends from Long Island, TTTT has no videos posted online, few pictures, and, for the most part, no last names. (We had to do some dirty digging to find them out but were later asked by the band to not include them below in order to maintain the mystery, so they have since been deleted.) But what can be obtained is their excellent debut album, All at Once, eight indie gems that form a cohesive whole. TTTT itself has rarely been a cohesive whole; while lead vocalist and guitarist Dan, bassist Artie, keyboardist Julia, and drummer Glenn are based in Brooklyn, guitarist Nick and violinist and singer Jill live out in Seattle. On March 18, TTTT will be at Glasslands with Queen Orlenes, My Roaring Twenties, and Great Caesar. We recently corresponded with the band about their music, their friendship, their name, and their romantic entanglements, making a boo-boo that the band had some fun with.
twi-ny: You did not record your debut album, All at Once, all at once but instead on two coasts, with Jill and Nick out in Seattle and Glenn, Artie, Julia, and Dan in Brooklyn. What was the experience like the first time you all played together as a unit, both in rehearsal and then live onstage, in front of an audience?
Dan: We grew up together, and we've been playing music together in some form or another forever, so we were comfortable with doing a week of condensed practicing to pull everything together. But there were definitely some moments of calling each other in the middle of the night and making sure we were all practicing separately.
Julia: Yeah, it was an odd order to things. We had to set up shows before we'd ever played together, and that was nerve-wracking. But then putting out an album was nerve-wracking and that worked out OK, so we just had to psych ourselves into believing the live thing would work, too, if we put our backs into it.
Arthur: One benefit we frequently overlook is that the whole process forced us to make decisions regarding the source material during tracking as well as during the mixing and mastering process. Making a record can become an ever-widening pit of "what ifs," and sometimes being forced to choose is really a pleasant alternative to infinite levels of undo.
twi-ny: There are two marriages among the six of you, Jill and Nick as well as Julia and Glenn. Does that change the dynamic of the band, either in the songwriting process, in the studio, or on the road? Is there something we should know about Artie and Dan?
Dan: I'm pretty devastated to find out my wife has been married to Glenn this whole time. Although I also have a thing for Artie.
Julia: I never meant for you to find out this way.
Glenn: Wait, what?
Arthur: Having the ladies around keeps us all nice and even. Sometimes there are too many guys out there on tour.
Jill: Nick and I were high school sweethearts but we never gelled as a creative duo — my fault, not his; in general I don't "play well with others." Somehow adding four other people, who happen to be our close friends, into the mix makes it easier. Still, when we work on demos in Seattle, we never write or record our parts in the same room. But we do exchange sultry glances onstage.
Dan: It's really worked for us. Bands say this a lot, so I'm afraid to use the cliché, but the dual marriages paired with the lifelong friendships makes the band a lot like a family. A lot of love flying around. And a lot of history. I mean, Glenn and Artie were my best men. Nick and Jill introduced me to Julia. No Fleetwood Mac–style love triangles yet.
Nick: Not yet. But once superstardom hits, then I think we're primed for some dramatic divorces, icy silences, bitter betrayals, and cryptic messages in songs aimed at one another. It's going to be great!
twi-ny: You were all high school friends in North Massapequa and Plainedge. How much did you dream of getting out of Long Island when you were kids? Back then, did you ever envision working together as a group as you are now?
Jill: I think most Long Island teenagers spend long nights at diners drinking coffee and eating cheese fries and talking about how boring their hometowns are — but I don't think the idea of "escaping" crossed my mind. The city wasn't a hope or a dream, it was an inevitability, for me and for a lot of my friends. With regard to playing with friends, it's the only way it ever made sense to do it — I didn't want to make music with strangers.
Dan: We've been playing together in different projects since we were kids. I played with Jill separately. I played with Artie separately. I played with Glenn, Artie, and Julia in another band. And Glenn and Jill played together in something. But this is the first time we're all together. It was a no-brainer once we started, but for some reason putting everyone in the same band never occurred to us. It also grew out of the songs I was writing. They called for more instruments and parts.
Glenn: The "something" Jill and I played in together was barely a something. It was two weeks in 1998 and I was fired. By Jill.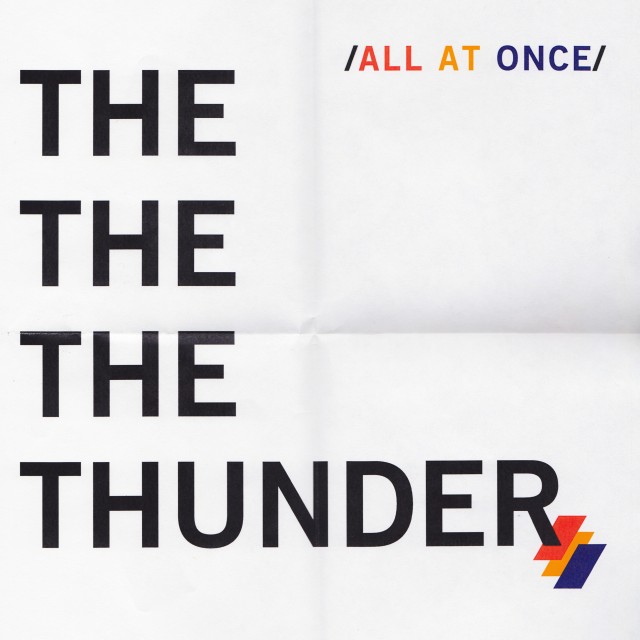 twi-ny: You recently tweeted, "Happy Birthday, @LouReed. TTTT would not exist without you. Thanks." You've been compared to a wide range of artists, from the 1970s, '80s, and '90s, including Reed and the Velvets, the Cure, the Cars, Talking Heads, Gang of Four, Bloc Party, and even Devo. Do you consider any of these groups important influences on you? What is your favorite decade of music to listen to?
Nick: With six people it's hard to pin down a decade for the band as a whole, but I'd like to think it's mid-to-late '70s New York punk/New Wave. Music that says something but still rocks, is interesting and thoughtful while still raw and vibrant.
Julia: Lou Reed and a lot of the New York '70s scene always seemed weirdly approachable to me, talented as they are. Plus, Candy Darling is from Massapequa!
Glenn: The comparisons to those bands are always nice but I do think we have a modern take, which is probably due to being so varied in our individual tastes.
Jill: If the rest of the band saw my list of Pandora stations, I'd be politely asked to leave.
twi-ny: Many of the songs on All at Once reference death and dying both specifically and metaphorically, with such lyrics as "I'm working on a heart attack," "We don't have forever," and "Did it really have to end / All those good times." And this past December 21, you released the postapocalyptic "It's Not the End of the World (it just feels that way)." Are some of you more death obsessed than others? Aren't you all too young to be thinking these thoughts?
Dan: That's probably coming from me. I wouldn't say I'm death obsessed, but I find it hard not to see the sadness in happiness and good times. The inevitable end of things. Even something as small as a great night with your friends. But it's not negative. I think that's where real beauty is. In moments as they happen. Trying to hold on to them. And making them happen as much as possible.
twi-ny: There are three articles in your name; why not two? Or four? Why three? Maybe it involves a subtle tribute to Matt Johnson hidden in there somewhere?
Dan: The The The The Thunder just seemed ridiculous.
Nick: I agree with Dan. I can't believe you even asked that.