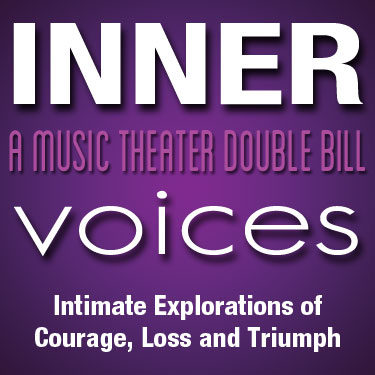 INNER VOICES: GRACE / THE OTHER ROOM
The TBG Theatre
312 West 36th St. between Eighth & Ninth Aves., third Floor
October 4 - November 1 (official opening October 11)
www.premieresnyc.org
In 2008, Premieres NYC expanded its mission to support the expansion of new music theater in New York City by starting the Inner Voices program, in which specially selected teams collaborate on original monologues told through song. Over the last several years, the participants in Premieres NYC projects have included Hunter Foster, Shuler Hensley, Laura Osnes, Jack Cummings III, Nilo Cruz, Michael John LaChiusa, and Arielle Jacobs. The fourth Premieres presentation is another eagerly awaited double bill, beginning October 4 at the TBG Theatre. Grace, written by Tony nominee Charlayne Woodard (Ain't Misbehavin', The Night Watcher) with music by Kirsten Childs (Miracle Brothers), stars Andrea Frierson (Once on This Island, Me & Ella) as an award-winning novelist facing a critical moment in her life. The show is directed by Shirley Jo Finney, with music direction by Rona Siddiqui and live bass by Marc Schmied. Grace is paired with The Other Room, written by librettist Mark Campbell (The Inspector, Songs from an Unmade Bed) with music by Marisa Michelson (The Lovers, Tamar of the River), musical direction by Ian Axness, and live cello by Brian Sanders; in the show, directed by Ethan Heard, Phoebe Strole (Spring Awakening, The Madrid) plays Lena, a woman who deals with a crisis in a positive way when learning that a dear friend has AIDS.
TICKET GIVEAWAY: Inner Voices runs Monday through Saturday, October 4 to November 1, at the TBG Theatre, and twi-ny has three pairs of tickets to give away for free. Just send your name and daytime phone number to contest@twi-ny.com by Thursday, October 2, at 5:00 to be eligible. All entrants must be twenty-one years of age or older; three winners will be selected at random.