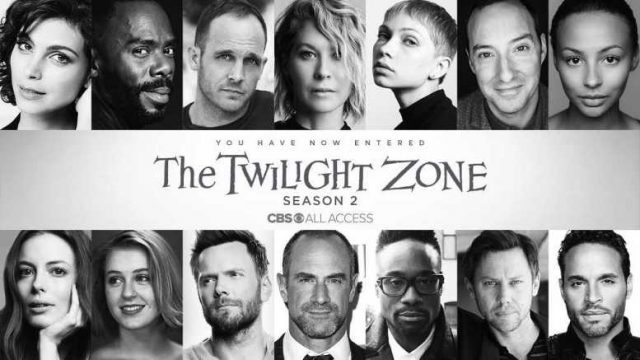 Who: Billy Porter, Morena Baccarin, Simon Kinberg, Win Rosenfeld, Audrey Chon, Scott Collura
What: Livestreamed discussion and Q&A about The Twilight Zone
Where: 92Y
When: Wednesday, July 1, free, 5:00
Why: The classic CBS show The Twilight Zone was a one-of-a-kind program, an anthology series created by a visionary man from Syracuse; Rod Serling was an extraordinary writer and narrator who had a deep social conscience that makes so much of what he accomplished still relevant today, from dozens of TZ episodes to Patterns, Requiem for a Heavyweight, Seven Days in May, and the 1968 Planet of the Apes. Over the years, several producers have tried to recapture the genius that was The Twilight Zone, resulting in revivals in 1985-89 and 2002-3 that failed to live up to the name. In fact, the shows might have been more successful if they just treated themselves as new anthology series and not as a reboot of the Zone.
The latest attempt to re-create TZ comes from the mind of Jordan Peele, formerly half of the comedy duo Key & Peele and the writer and director of Get Out and Us. The second season of his version of The Twilight Zone just launched on CBS All Access, and just like previous reboots, it has its ups and downs and would probably be better served by being its own thing, although Peele is doing a fine job of appearing on camera for his introductions. On July 1 at 5:00, the 92nd St. Y is hosting a virtual discussion on the new season, with executive producers Simon Kinberg, Win Rosenfeld, and Audrey Chon and actors Billy Porter (Pose, Kinky Boots) and Morena Baccarin (Deadpool, Homeland), moderated by IGN journalist Scott Collura. Porter plays a psychic in The Who of You, a faced-paced look at personal identity written by Rosenfeld, while Baccarin takes the lead as a woman trapped in a seemingly alternate reality in Downtime, which was written by Peele, whose overall reimagining of TZ has its moments, but it's no Black Mirror.