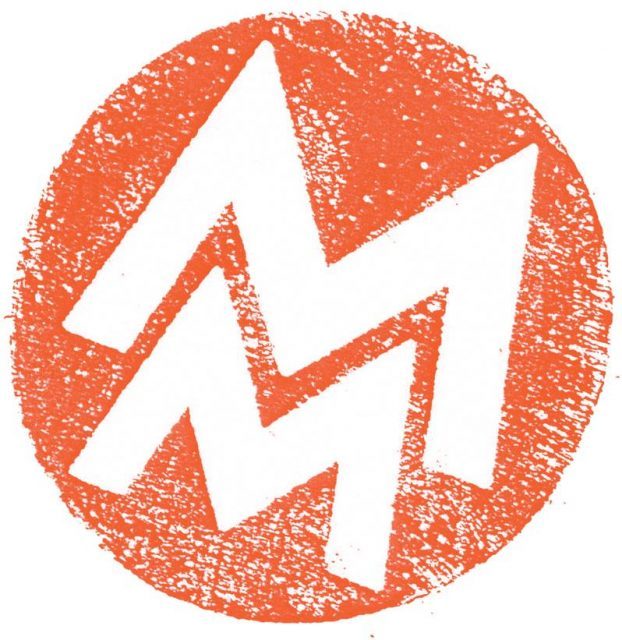 Who: Amateur and professional musicians from around the world
What: Annual Make Music New York festival
Where: Make Music New York online
When: Sunday, June 21, free, 7:00 am - 11:00 pm
Why: "Out beyond ideas of wrongdoing and rightdoing, there is a field. I'll meet you there," Sufi poet Rumi wrote. His words ring true now more than ever, with so much of the city still in lockdown mode because of the Covid-19 pandemic. With clubs, theaters, bars, and restaurants closed for live entertainment, the fourteenth annual Make Music New York festival, in which hundreds of free performances are held throughout the five boroughs in celebration of the longest day of the year, had to reinvent itself, so it has gone virtual, with shows being streamed online from wherever people are sheltering in place, with a few unique outdoor concerts as well, but not open to crowds. The list of performers is long and varied; here are just some of the participants: Janice Brown, Regina Opera Company, Andrea Frisch-Hara, Allan Harris, James Nyoraku Schlefer, Cheryl Grau, Vignesh Ravichandran, Brittany Santacroce, Leah Shaw, Muswell Hillbillies, Al Barcelon, Ensemble Ipse, Blair McMillen, Eleonor Sandresky, Robin Greenstein, Axiom Addicts, Mischief Boys, Melody Loveless, Wild Turkey Surprise, Murphy's Big Idea, Rachel Lee Walsh, Jackson Dempsey, Ella Kronman, Ethan Liang, Emily Tong, gamin, Natie, Robin Rich & Willie Allen, Garrin Benfield, Social Robot, Peace of Heart Choir, Gwendolyn Fitz, Maurice Cobb, Salvo, R.E.D, Jared Lamenzo with Eddie Barbash, Renaissance Street Singers, Kate Theis, iSZ, PartyOwl, Airee, DECOSTER, It's Just Another Pleasant Valley Monday, Adele & Felipe, Inner Gypsy, Carolyn Enger, and Sopio Murusidze.
Below are 2020's special projects, a few of which are participatory not only online but, yes, in person.
#MySongIsYourSong, global song swap with Aaron Banes, Annie Nirschel, Barry Kay, Chris Oledude, Deborah Anne Karpel, Elaine Akins, Gary Newton, Hasani Arthur, Jascha Hoffman, Joel Landy, John Plenge, Jonny Leal, Kama Linden, Kenneth Murphy, Laela Giovanna, Rew Starr, Russ Stone, Stephanie Jeannot, Steven Blane, others, 7:00 am - 10:00 pm
#MusicMeAndMyKid, livestreamed home concerts by children, 7:00 am - 10:00 pm
Live from Home, with Tower of Power, Adryana Ribeiro, Becky Buller, Fiona Ross, Gloria Stanley, Isabella Manfredi, Josh Pyke, Laurence Juber, Lee Oskar, Lenka Kripac, Michael Barnum, Roberto Kuelho, Van-Anh Nguyen, Zachary Castille, Zuill Bailey, more, 7:00 am - 10:00 pm
Global Livestream, music from as many as 120 countries, 9:00 am - 11:00 pm
25 x 12: Live Online Lessons, for twenty-five instruments, including banjo, bassoon, cello, drum, flute, and voice, 10:00 am - 10:00 pm
Young Composers Contest, winning pieces set to William Carlos Williams's poem, "By the road to the contagious hospital," performed by the Make Music Quarantet, 10:00 am - 10:00 pm
Harold O'Neal: Virtual Performance at the New York Botanical Garden, 11:00 am
Flowerpot Music, performances from around the world using flowerpots, score by Elliot Cole, directed by Peter Ferry, 11:00 am - 8:00 pm
Mozart's Requiem, third annual group performance, Requiem, K626, conducted by Douglas Anderson, noon - 1:00
Sounds from Scotland, with Jamie McGeechan, Alan Frew, Craig Weir Gleadhraich, Colin Hunter, John Rush, Laura McGhee, and Mike Nisbet, noon - 4:30
Bash the Trash, workshops creating instruments from recycled materials, followed by performances of "Ode to Joy" and/or "Baby Shark," 1:00 - 3:00
32 for Third, Part 1, Beethoven sonatas performed by students, teachers, and guests of the Third Street Music School Settlement, 1:00 - 3:00
Bedroom Studios (aka Street Studios), with Nathalie Barret-Mas (2:00 - 5:00), Aaron Lazansky (5:00 - 8:00), and DJ Al Medina (8:00 - 11:00)
Vivaldi's Four Seasons by the Oxford Philharmonic, with Anna-Liisa Bezrodny, Charlotte Scott, Yuri Zhislin, and Natalia Lomeiko, 3:00 - 3:50
Rumi Suite and Livaneli Songs, featuring Zülfü Livaneli, with Demet Sağıroğlu, Henning Schmiedt, Tara Nome Doyle, Tamara Jokic, Ara Dinkjian, Ismal Lumanovski, Engin Kaan Günaydin, Panagiots Andreou, Tamer Pinarbasi, Ahu Güral, and Arda Türegün, 3:00 - 4:00
Mass Appeal Harmonicas, with Jiayi He, beginners at 3:00, advanced at 4:00, everyone at 5:00
Make Music Ditmas, a Neighborhood Porch Music Celebration, 4:00 - 5:00
Songs of Struggle from the Stoop, with Paul Stein, 4:00 - 5:00
Concerts from Cars, by CenterPoint Arts, in front of Brooklyn Crepe & Juice, 274 Flatbush Ave., 4:14-4:45 PM
The World Wide Heart Chant, interactive performance of Pauline Oliveros's "Heart Chant" with IONE, Claire Chase, and Raquel Acevedo Klein, 5:00 - 6:00
Porch Stomp!, socially distanced singalong in Brooklyn neighborhoods, 6:00 - 7:00
Harmonicas in Solidarity, performers playing the health-care anthem "The Oceans" on balconies surrounding Sasaki Garden by Washington Square, led by Dr. David Schroeder, 6:45 - 7:00
#SummerSolsticeSingalong, "Imagine," by John Lennon, 6:55 - 7:00
Songs for Our City, finale, 8:00 pm
Touchy Subjects, by Tilted Axes: Music for Mobile Electric Guitars, by Patrick Grant, 8:00 pm
Joe's Pub Virtual Block Party, archival performances by Kiah Victoria; Gary Lucas, Feifei Yang, and Jason Candler with special guest Yao Wang; Migguel Anggelo; Treya Lam; Martha Redbone; and AJOYO, 8:00 - 9:00
Track Meet, creative music relay, 9:00 - 11:00