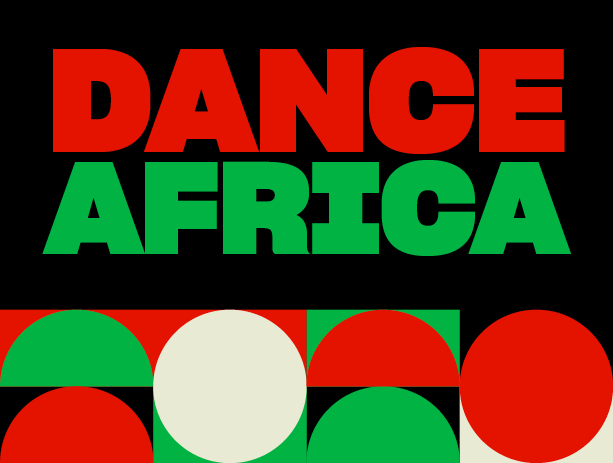 Who: Mikki Shepard, DJ YB, Mamma Normadien, Baba N'goma Woolbright, Charmaine Warren, Abdel R. Salaam, Karen Thornton Daniels, Sabine LaFortune, Coco Killingsworth, Farai Malianga, more
What: BAM's DanceAfrica
Where: BAM online
When: Through May 29 (and beyond), free (some film screenings require small payment)
Why: One of our favorite ways of ushering in the summer season is by going to BAM's annual DanceAfrica festival, a weekend of dance, films, a street bazaar, and more celebrating African culture. The forty-second annual event is taking place online, with livestreamed performances, film screenings, archival videos, interviews, classes, and a virtual bazaar. "The spirit of DanceAfrica has no boundaries, and will always find its way to the people," Baba Abdel R. Salaam said in a statement. Below is the full schedule. And be prepared to shout "Ago!" "Amée!!" from the comfort of wherever you are sheltering in place.
Through May 27
FilmAfrica: Aya of Yop City (Marguerite Abouet & Clément Oubrerie, 2012), Mother of George (Andrew Dosunmu, 2012), Rafiki (Wanuri Kahiu, 2018), Youssou N'Dour: I Bring What I Love (Chai Vasarhelyi, 2008), pay-what-you-wish to $4.99
Through May 29
"DanceAfrica Visual Art: Omar Victor Diop"
Through June 14
DanceAfrica Virtual Bazaar, with clothing, jewelry, home goods, food, and accessories
Monday, May 25
"DanceAfrica: The Early Years," with Mikki Shepard, 11:00 am
DanceAfrica Dance Party, with DJ YB, 7:00
Tuesday, May 26
"DanceAfrica: Behind the Scenes," with Abdel R. Salaam, Charmaine Warren, and Council of Elder members Mamma Normadien and Baba N'goma Woolbright, 6:00
Wednesday, May 27
"DanceAfrica: The Council of Elders," with Stefanie Hughley and Council of Elder leaders Mamma Lynette White-Mathews and Baba Bill (William) Mathews, 6:00
Thursday, May 28
"Education and DanceAfrica," with Karen Thornton Daniels, Sabine LaFortune, Coco Killingsworth, and Abdel R. Salaam, 6:00
Opens Thursday, May 28
FilmAfrica: A Screaming Man (Mahamat-Saleh Haroun, 2010), Chez Jolie Coiffure (Rosine Mbakam, 2018), I Am Not a Witch (Rungano Nyoni, 2017), National Diploma (Dieudo Hamadi, 2014), prices TBD
Friday, May 29
"Bantaba West African Dance Class," with Karen Thornton Daniels and Farai Malianga, RSVP required, 2:00
"DanceAfrica: Yesterday, Today, and Tomorrow," with Coco Killingsworth, Charmaine Warren, and Abdel R. Salaam, 6:00