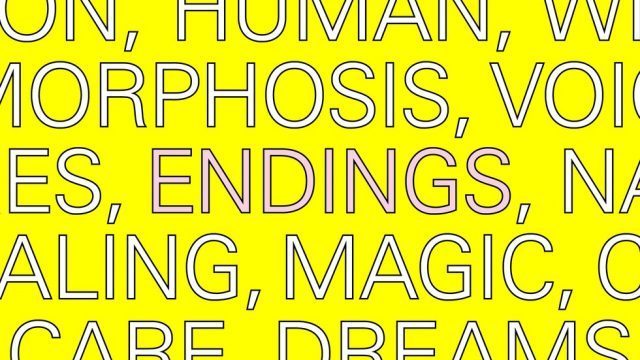 Who: CAConrad
What: Livestreamed reading and talk
Where: RIBOCA2 website
When: Thursday, May 21, free with advance registration, noon
Why: In July 2017, I sat down with poet CAConrad for a private (Soma)tic Poetry Rituals session in the middle of Madison Square Park. On May 21 at noon, CAConrad will host a virtual reading and discussion that might feel like it's one on one, since so many of us are still sheltering in place. The Zoom program is part of the 2nd Riga International Biennial of Contemporary Art, which was supposed to open in Latvia last week but has been moved online in wake of the coronavirus pandemic. CAConrad, who was born in Kansas, was raised in Pennsylvania, and is the author of such books as The City Real & Imagined, ECODEVIANCE: (Soma)tics for the Future Wilderness, and While Standing in Line for Death, has been posting a poem a day on their Facebook and Instagram pages, a series they call "CORONADAZE." For RIBOCA2, they are presenting "Endings. (Soma)tic Poetry Rituals. CACONRAD," which will explore how we can transform this contemporary moment, contemplate the end of a world, and maintain personal creative space through it all. To prepare for the free event, you are strongly encouraged to read (Soma)tic Poetry Rituals: The Basics in 3 Parts, which can be found here.