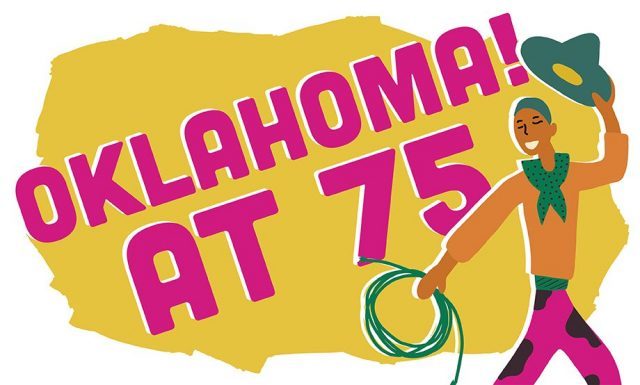 Who: Kerstin Anderson, Phillip Attmore, Jason Gotay, Nyla Watson, more
What: 92Y's Lyrics & Lyricists
Where: 92nd St. Y, Kaufmann Concert Hall, 1395 Lexington Ave. at 92nd St., 212-415-5500
When: May 4-6, $30-$85
Why: Daniel Fish's current Broadway adaptation of Rodgers & Hammerstein's first collaboration, Oklahoma!, has many singing its praises and others decrying it as an abomination. I raved about it in my review, to which Oscar Hammerstein III replied, "Nonsense. The play is a travesty posing as experimental; a parasite feasting on the original musical." In honor of the work's diamond anniversary, the 92nd St. Y's Lyrics & Lyricists series is presenting "A Beautiful Dawning: Oklahoma! at 75," five shows May 4-6 celebrating its ongoing influence and legacy. The cast features vocalists Kerstin Anderson, Phillip Attmore, Jason Gotay, and Nyla Watson, with Justin Smith on violin, Scott Kuney on guitar, Mark Vanderpoel on bass, and Perry Cavari on drums. Parker Esse directs; Ted Chapin is writer and host and Andy Einhorn the music director, with projection design by Dan Scully. "We'll be taking a deep look at the show — from its unlikely creation, through its years as a staple of the repertoire, through to the various modern reinterpretations that attest to the show's continuing relevance," Chapin said in a statement. "And of course, because this is L&L, there will be a few oddities thrown in among the show's beloved and well-known songs." We're guessing that chili will not be served.