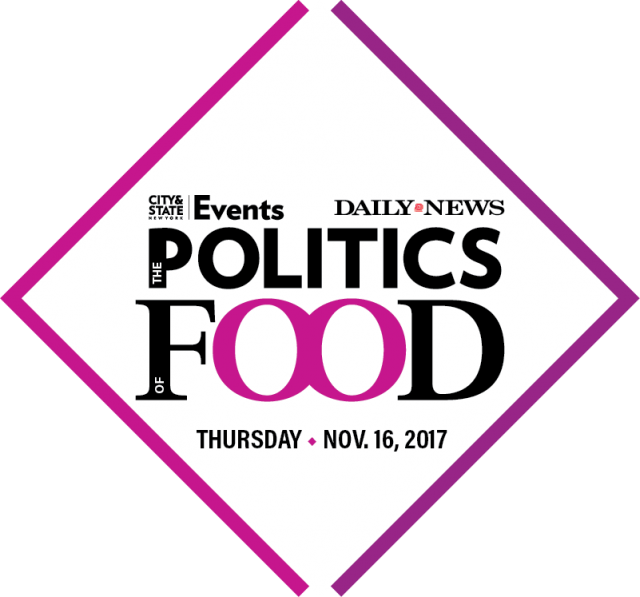 Conference: NYIT, 1871 Broadway, $45 - $215, 8:00 am - 12:30 pm
Festival: Museum of American Finance, 48 Wall Street, $95 - $215, 6:00 - 9:00
Thursday, November 16
www.politicsoffood.nyc
The Politics of Food will bring together more than 250 chefs, politicians, experts, and policy makers, examining the current state of nutrition in New York State and serving signature dishes. Held on November 16, the day begins at 8:00 in the morning at the New York Institute of Technology for a conference that includes the panel discussions "Future of food programs for NYC's vulnerable communities," with Barbara Turk, Donna M. Corrado, Margarette Purvis, and Joel Berg, "Legislating Nutrition and Sustainability," with Charles Platkin, Elizabeth Balkan, Gale A. Brewer, and Kim Kessler, and "Food Dialogue with Farmers and Consumers: Common values? Common ground?" Richard Ball will deliver the keynote address, with closing remarks by Julia Turshen. The fun really begins at 6:00 at the Museum of American Finance for the Taste of Lower Manhattan Food Festival, hosted by Wylie Dufresne and boasting samples from chefs Jay Strauss, Jin Ruan, Joseph Mallol, Louis Goral, Mark Rosati, Matt Deliso, Nicolas "Nico" Abello, and Shaun Acosta and restaurants Amada, Benares, Blacktail at Pier A, Brushstroke, the Dead Rabbit, Blue Ribbon Federal Grill, Four Seasons Hotel New York Downtown, Harry's Cafe and Steak, Harry & Ida's Luncheonette, Jing Fong, L'Appart, Pier A Harbor House, Shake Shack, the Tuck Room, and Westville. Tickets for the conference are $45 and the food festival $95, with various VIP incentives at higher prices.