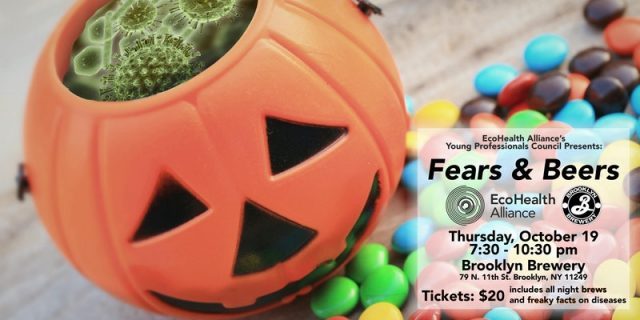 Brooklyn Brewery
79 North Eleventh St. between Berry & Wythe Sts.
Thursday, October 19, $20, 7:30 - 10:00
212-380-4460
www.eventbrite.com
brooklynbrewery.com
The Young Professionals Council of EcoHealth Alliance has a unique way to get people to listen to "freaky facts on diseases": Offer unlimited beer while they carry out their mission as "a global environmental health nonprofit organization dedicated to protecting wildlife and public health from the emergence of disease." On October 19, Brooklyn Brewery in Williamsburg is hosting "Fears and Beers," an evening of discussion and demonstrations about how diseases spread and how new technology can stop them, led by ecologist and evolutionary biologist Dr. Kevin Olival and senior research scientist Dr. Noam Ross. Beer might not quite be the universal panacea, but it should sure help as you find out about all these medical ailments — and how they are being dealt with.