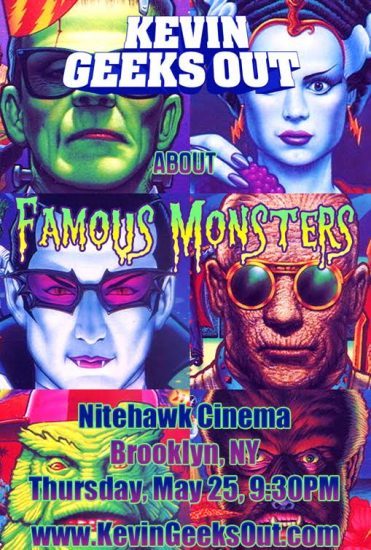 Nitehawk Cinema
136 Metropolitan Ave. between Berry St. & Wythe Ave.
Friday, May 25, $16, 9:30
718-384-3980
nitehawkcinema.com
kevingeeksout.com
Film fan and historian extraordinaire Kevin Maher will be taking a scary look at monster movies for the May entry of his monthly Kevin Geeks Out presentation at Nitehawk. On May 25 at 9:30, he'll be joined by Amber Dextrous, Jon Abrams, Kevin Rice, Kevin Harrington, Chris Smith, and Jack Theakston, who will each discuss their favorite monster. There will be rare footage of classic films, not-so-classic remakes, and other strange versions of well-known and not-so-well-known behemoths. The trailer includes clips of numerous hellions — if you can recognize most of them, you need to be at this event — from Count Chocula to the Creature from the Black Lagoon, so clearly anything goes.