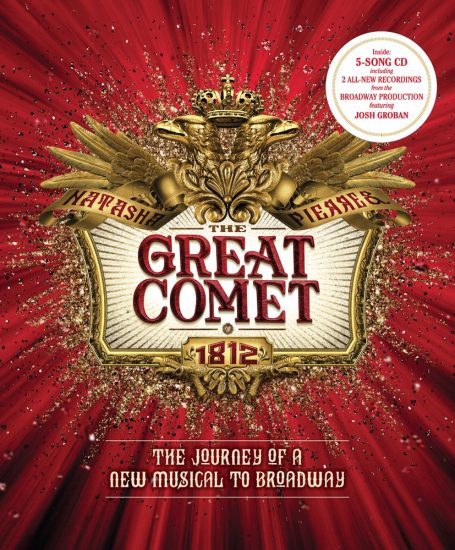 Who: Josh Groban, Denée Barton, Dave Malloy, Steve Suskin, more
What: Live performance and book signing
Where: Barnes & Noble, 150 East 86th St. at Lexington Ave., 212-369-2180
When: Friday, January 13, free, 4:00 (priority seating with book purchase at B&N Upper East Side starting at 9:00 am)
Why: Steven Suskin's new book, The Great Comet: The Journey of a New Musical to Broadway (Sterling, November 2016, $40), takes theater fans behind the scenes of the remarkable story of Natasha, Pierre & the Great Comet of 1812, an electropop opera based on a seventy-page section of Leo Tolstoy's War and Peace that began life in the eighty-seven-seat house Ars Nova in 2012, only to find itself a smash hit at the 1,200-capacity Imperial on Broadway four years later. The book includes a five-song CD (with three songs from the off-Broadway production and two from the Broadway edition) as well as a foreword by Public Theater artistic director Oskar Eustis. On January 13 at 4:00, Suskin will be at the Upper East Side B&N on Eighty-Sixth St. to sign copies of the book, joined by Denée Barton, who is exquisite as Natasha, Josh Groban, who has earned raves as Pierre, and Dave Malloy, the show's creator, composer, librettist, orchestrator, music director, and original Pierre. The B&N event will include live performances along with a signing; the participants will only be signing copies of the new book that were purchased that day, starting at 9:00, at the store, which also gets you priority seating; no other memorabilia will be autographed.