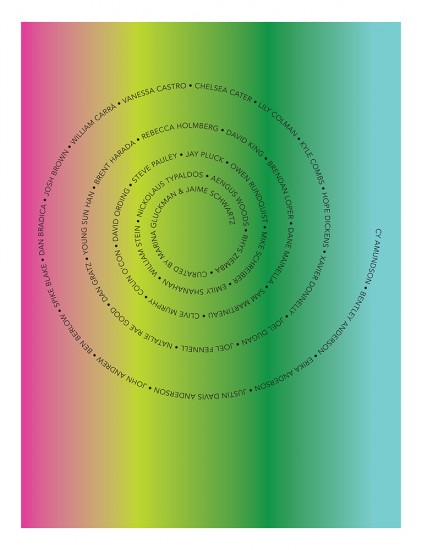 David Zwirner
533 West 19th St. between Tenth & Eleventh Aves.
Performances: July 7, 21, 28, free, 6:00
Exhibition: Monday - Friday through August 5, free, 10:00 am - 6:00 pm
212-727-2070
www.davidzwirner.com
In conjunction with its summer group show "People Who Work Here," which features painting, sculpture, photography, video, and installation from more than three dozen gallery artists, including Vanessa Castro, Xavier Donnelly, Dan Gratz, Sam Martineau, Clive Murphy, and Emily Shanahan, David Zwirner will be presenting three free evenings of music from 6:00 to 8:00. On July 7, there will be a DJ set by Blaksquirrel and Wizzerd (Josh Brown and Joel Fennell) and live performance by Anicon (Owen Rundquist). On July 21, Nickolaus Typaldos & Whitney Platt, who created the artists book Truth and Subterfuge, will perform at the Chelsea gallery, along with Kyle Combs and Bentley Anderson. And on July 28, there will be performances by Ziemba LoPiccolo, consisting of Rhys Ziemba and Liz LoPiccolo of Luscious Skin, and painter, installation artist, and musician Jay Pluck. The second iteration of "People Who Work Here" — the first took place in 2012 — continues through August 5.