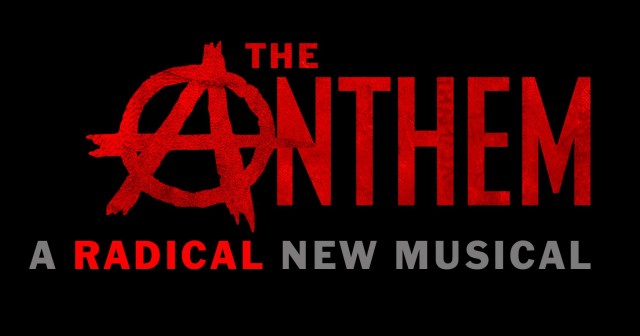 THE ANTHEM
Culture Project, Lynn Redgrave Theater
49 Bleecker St. near Lafayette St.
Thursday - Tuesday, May 20 - July 5, $33-$99
866-811-4111
www.anthemthemusical.com
"It is a sin to write this. It is a sin to think words no others think and to put them down upon a paper no others are to see. It is base and evil," begins Ayn Rand's 1938 novella about a bleak dystopian future following the Great Rebirth. "It is as if we were speaking alone to no ears but our own. And we know well that there is no transgression blacker than to do or think alone. We have broken the laws." It's hardly the stuff of musical theater, but who ever thought Les Misérables would keep packing them in on Broadway? Indeed, The Anthem is headed to the stage in a "radical new musical," complete with circus acrobatics, at the Lynn Redgrave Theater. In a near future overrun with social media, Prometheus fights the system, headed by Tiberius, battling for individuality. The Anthem features a book by Gary Morgenstein (Right on Target, Ponzi Man), music by Jonnie Rockwell (Brave New World and grandson of Leoš Janáček), and lyrics by Erik Ransom (Coming: A Rock Musical of Biblical Proportions), with Rachel Klein (Symphony of Shadows, The Tragedy of Maria Macabre) serving as director, designer, and choreographer. Jason Gotay (Spider-Man Turn Off the Dark) stars as Prometheus, with the Village People's Randy Jones playing Tiberius.
TICKET GIVEAWAY: The Anthem — not to be confused with Drew Robert Puzia and Katherine Toussaint's Anthem the Musical, which was also inspired by Rand's novella — begins previews May 20 at the Lynn Redgrave Theater at the Culture Project on Bleecker St. prior to a May 29 opening, and twi-ny has three pairs of tickets to give away for free. Just send your name, daytime phone number, and favorite play or book about a dystopian future to contest@twi-ny.com by Friday, May 9, at 12 noon to be eligible. All entrants must be twenty-one years of age or older; three winners will be selected at random.