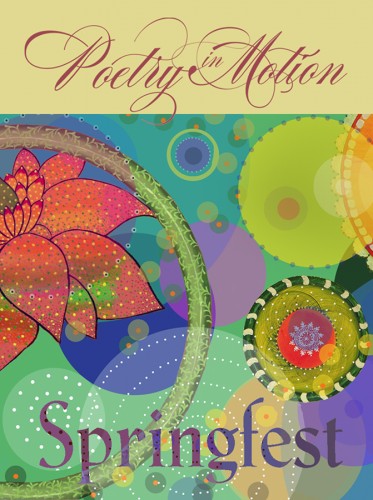 Grand Central Terminal, Vanderbilt Hall
89 East 42 St.
April 26-27, free, 11:00 am - 6:00 pm
www.grandcentralterminal.com
For more than twenty years, MTA Arts for Transit and Urban Design has been presenting "Poetry in Motion," posting placards of poetry in subway cars. Since March 2012, the poems, selected in conjunction with the Poetry Society of America, have been pairing poetry with images from the permanent art installations from the Arts for Transit program. This weekend, the MTA and PSA are hosting Poetry in Motion Springfest, a two-day celebration of the written word. The free family-friendly party runs April 26 & 27 in Grand Central Terminal's Vanderbilt Hall, where attendees can stop by "The Poet Is In" booth and receive a personally created poem from New York State Poet Laureate Marie Howe, Brooklyn Poet Laureate Tina Chang, or Bowery Poetry Club founder Bob Holman; visit "Poetry Projected," consisting of interactive installations by Yu-Ting Feng ("Dear Deer," in which you can help a deer get over writer's block) and Sarah Rothberg ("Vital Signs: Pulse Poems," where your pulse affects verses) as well as poetry projections by New Media artist and 2014 TED senior fellow Gabriel Barcia-Colombo, who teaches the Poetry Everywhere class with Howe in NYU's Interactive Telecommunications Program; take part in "The Poet Is You" workshop (advance RSVP required) or "The Human Mic," where you can step right up and read works by Walt Whitman, Emily Dickinson, Langston Hughes, and Lucille Clifton; and check out live performances courtesy of the MTA's Music Under New York program.