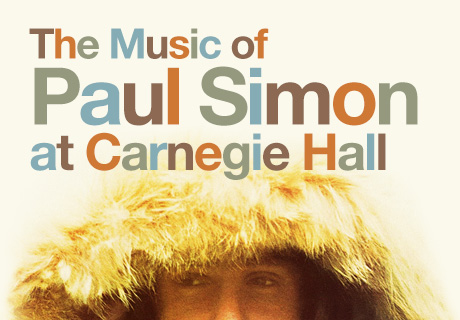 Carnegie Hall
Stern Auditorium / Perelman Stage
881 Seventh Ave. at West 57th St.
Monday, March 31, $48-$160, 8:00
www.carnegiepaulsimon.com
Still going strong after all these years, Newark-born singer-songwriter Paul Simon is currently on tour with Sting, singing their own tunes as well as each other's, alone and together. The show will stop in New York City — where they both lived in the same building for an extended period of time — for a pair of hotly anticipated concerts at Madison Square Garden on March 4 & 6. But on March 31, even more people will be performing songs from throughout Rhymin' Simon's fifty-plus-year career at Michael Dorf's annual benefit at Carnegie Hall, this year celebrating the music of one Paul Frederic Simon. In past years, Dorf, the owner of City Winery (and, previously, the Knitting Factory), has gathered together a vast array of talent to raise funds for music education and pay tribute to such all-time greats as Neil Young, Bob Dylan, Bruce Springsteen, Elton John & Bernie Taupin, Prince, the Rolling Stones, Joni Mitchell, R.E.M., the Who, and others, with the guest(s) of honor sometimes making a surprise appearance. (In addition, the Music of Simon & Garfunkel commemorated the twenty-fifth anniversary of SummerStage with a special show in Central Park in 2010.) The roster honoring Simon on March 31 so far includes Josh Ritter, Joe Henry, Bob Mould, Ben Sollee, Dan Wilson, Bettye LaVette, Joy Williams, Madeleine Peyroux & Jon Herington, Allen Toussaint, Judy Collins, Isobel Campbell & Andy Cabic, and house band Antibalas. The benefit will raise money and awareness for the American Symphony Orchestra's Music Notes, Church Street School for Music & Art, Young Audiences New York, Fixing Instruments for Kids in Schools, Little Kids Rock, and the Center for Arts Education. Regular tickets are $48 to $160, while various VIP passes range from $325 to $10,000 — the latter earns you a trip onstage during soundchecks and the encore. And be on the lookout for news about the live rehearsal, which takes place at City Winery the night before the big event and is open to the public.