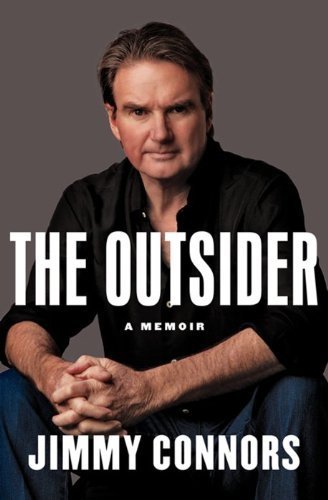 Barnes & Noble
160 East 54th St. at Third Ave., Citigroup Center
Tuesday, May 14, free, 12:30
212-750-8033
www.barnesandnoble.com
www.harpercollins.com
"Some things stay private. Or as Two-Mom always told me, 'Keep a little mystery about yourself,'" tennis superstar Jimmy Connors writes in his new book, The Outsider: A Memoir (Harper, May 14, 2013, $28.99). The Illinois-born James Scott Connors, winner of eight Grand Slam titles, including five U.S. Open championships, dishes about his life and career, which took off in the 1970s and continued into the early '80s when playing classic matches against such rivals as Arthur Ashe, Björn Borg, Ilie Năstase, John McEnroe, Rod Laver, and Ivan Lendl. He was engaged to Chris Evert before marrying Playboy centerfold and 1977 Playmate of the Year Patti McGuire; the couple live together in Santa Barbara and have two children. Never one to clam up, Connors also shares details of his battles with OCD, dyslexia, and gambling in the memoir. He'll be at the Citigroup Center B&N on May 14 at 12:30, signing copies of The Outsider — and probably speaking a little of his mind as well.