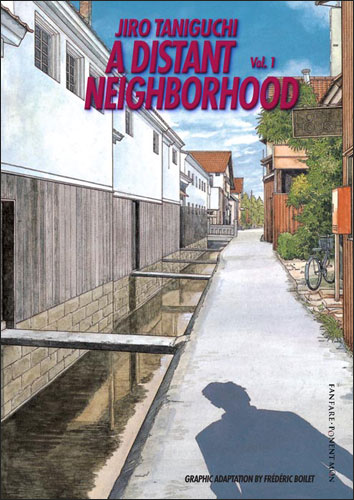 69th Regiment Armory
68 Lexington Ave. between 25th & 26th Sts.
April 10-11, $10/day, $15-$20/both days
212-254-3511
www.moccany.org
www.ponentmon.com
No, Japanese sensation Jirô Taniguchi will not be at this year's MoCCA Art Festival, but it's the best place to find his latest books. For forty years, Taniguchi has been creating some of the most beloved manga series and novels. Now sixty-two, he has been discovered by America, piling up awards as his works get translated into English. We first found out about him a few years ago at the festival and have been devouring his remarkable books ever since. In THE QUEST FOR THE MISSING GIRL, Taniguchi tells the inspiring tale of a man who is determined to find his late friend's fifteen-year-old daughter, who has suddenly disappeared. The narrative takes readers from the stunning Himalayas to the seedy back alleys of the big city. Taniguchi returns to the Himalayas in THE SUMMIT OF THE GODS, illustrating Yumemakura Baku's two-part story of photographer Makoto Fukamachi's search for the body of mountaineer George Mallory, who went up Mount Everest in 1924 and was never seen again. The book opens with a beautiful six-page color spread by Taniguchi. In the two-part A DISTANT NEIGHBORHOOD, written and illustrated by Taniguchi, forty-eight-year-old businessman Hiroshi Nakahara wakes up to find that he's fourteen again, back home the summer his father mysteriously left the family and was never heard from again. Taniguchi, who seems to have a thing for lost people, has also released such books as THE WALKING MAN and THE ICE WANDERER and, with writer Natsuo Sekikawa, is in the midst of a multivolume retelling of Natsume Soseki's classic 1904 Japanese novel BOTCHAN. We can't wait to see what gems Taniguchi's English-language publisher, Fanfare / Ponent Mon, will be bringing to this year's MoCCA Art Festival.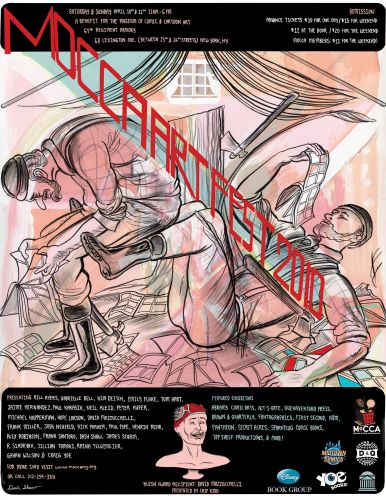 This year's MoCCA Art Festival runs April 10-11 at the 69th Regiment Armoy, featuring such participants as Kim Deitch, Emily Flake, Jaime Hernandez. Neil Kleid, Peter Kuper, Hope Larson, Frank Miller, Paul Pope, Dash Shaw, Gahan Wilson, and Klein Award recipient David Mazzucchelli. Single tickets are $10 in advance, $12 day of show, with weekend tickets available for $15 in advance and $20 at the door.