Twi-ny, This Week in New York
Martin Kippenbenberger, detail, "The Happy End of Franz Kafka's 'Amerika,'" mixed media, 1994
MARTIN KIPPENBERGER: THE PROBLEM PERSPECTIVE
The Joan and Preston Robert Tisch Exhibition Gallery, sixth floor
The Donald B. and Catherine C. Marron Atrium, second floor
West 54th St. between Fifth & Sixth Aves.
Through May 11 (closed Tuesdays; Fridays free from 4:00 to 8:00)
Admission: $20 (includes same-day film screening)
212-708-9400

In 2006, on the occasion of a 2006 retrospective of the career of the late Martin Kippenberger (who died of liver cancer at forty-four in 1997), his sister Susanne told the UK Guardian, "What you have to understand is that everything Martin did was very intense. From an early age, he was someone who demanded attention, who seemed naturally to rebel against order. He was provocative, but always for serious reasons, and this did not make it easy for people to like him. He did not think that art should be easy on people." "Martin Kippenberger: The Problem Perspective," an expansive retrospective at MoMA through May 11, portrays the controversial German artist as both provocateur and prankster, creating art that plays with the concept of creation, turning it inside out and upside down. Through paintings, photographs, found-object installations, sculptures, posters, drawings on hotel stationery, and even a car, Kippenberger referenced Picasso, Matisse, Géricault, Kiefer, Beuys, Warhol, and Kafka, often making the subject of art the subject of his work, inviting viewers to become involved, engaged spectators.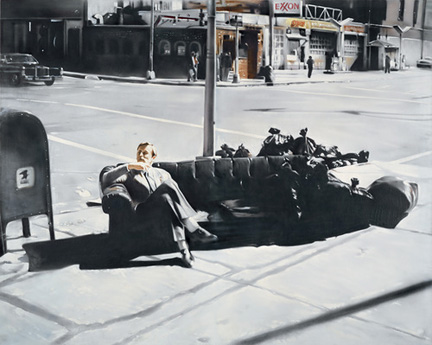 Martin Kippenbenberger, untitled from the series Dear Painter, Paint for Me, synthetic polymer paint on canvas, 1981

Outside the sixth floor gallery is "Spiderman Studio," a large installation based on Matisse's studio in which Kippenberger casts himself as a wiry art superhero. That is followed by MoMA's familiar "Martin, into the Corner, You Should Be Ashamed of Yourself," a life-size sculpture of the artist standing in the corner, face to the wall, his hands clasped behind his back, his bald, silver head cast down in shame. Thus, two of the extremes of Kippenberger's vast output greet and confuse visitors before they even enter the main gallery. Inside, Kippenberger examines his German heritage in such paintings as "Heil Hitler You Fetishists" and "With the Best Will in the World I Can't See a Swastika." A series of drawings on hotel stationery from around the world appears to be a kind of travelogue, but many of the pieces of paper were sent to Kippenberger by friends and relatives, from places he has never been. A lamp twists through a gallery wall, shining a light on just what constitutes art. An untitled canvas from Kippenberger's Dear Painter, Paint for Me series depicts the artist casually sitting on a couch on a New York street; the piece is actually the work of a sign painter hired by Kippenberger. Finally, in the second-floor atrium, "The Happy End of Franz Kafka's 'Amerika'" fills the space with chairs, tables, a spinning fried egg, science experiments, and more, a giant employment agency with bleachers on either side where visitors can take a seat and watch all the fun. Once again, Kippenberger calls into question the very nature of art's creation while making the viewing of the work a tantamount experience.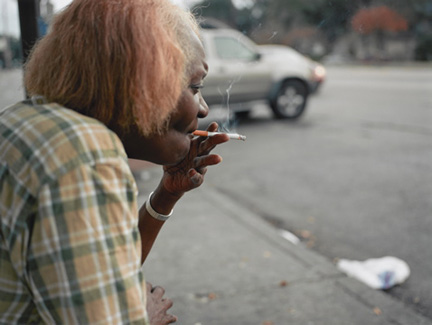 © 2009 Paul Graham
Paul Graham, "New Orleans (Woman Eating)," one of six pigmented ink jet prints, 2004
a shimmer of possibility. Photographs by Paul Graham
MoMA
The Robert and Joyce Menschel Photography Gallery, third floor
Through May 18

British-born photographer Paul Graham traveled across the United States from 2004 to 2006, taking pictures of everyday life in narrative-like series in California, New York, Las Vegas, and other locations. The nine series on view at MoMA, comprising between one and nine inkjet prints each, seem to come alive off the walls, like scenes from a movie. A derelict woman eats and smokes in New Orleans. A man goes up and back with a lawn mower, cutting grass in Pittsburgh. A beautiful sun sets through a Texas forest. A man sells flowers in San Francisco. Graham mixes documentary and fine art photography in depicting these gentle, compelling stories that lack a beginning and an end, casting no judgments on his subjects.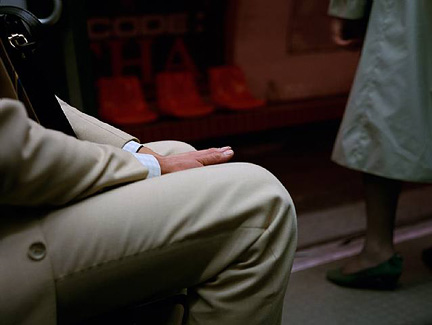 © 1988 Paul Graham
Paul Graham, "Untitled, Paris, 1988 (man on metro) (New Europe)," pigment ink on dibond, 1988

In conjunction with the MoMA show, Greenberg Van Doren (730 Fifth Ave. at 57th St., through May 2) and Salon 94 Freemans (1 Freeman Alley, through April 18) are presenting "Paul Graham: Photographs 1981-2006," which duplicate some of the "a shimmer of possibility" series while also showing older work from Graham's career. At Greenberg Van Doren, two large-scale photos from his American Night series, which was exhibited at P.S. 1 in 2003, hang side by side; in "Blinded Man," a man is shown from the waist up on a dark street, gauze covering his eyes, while in "Man Walking in White Shirt, Atlanta," a man is seen in the distance, the photo washed out, as if we are seeing him through gauze. The gallery also includes pictures from the series New Europe, Empty Heaven, and End of an Age. At Salon 94 Freemans in the alley off Rivington St. between Bowery and Chrystie, marvelous photos from A1 — The Great Northern Road are on display, showing the surrounding area along an old road that modernization made obsolete, as well as one photo from the Troubled Land series.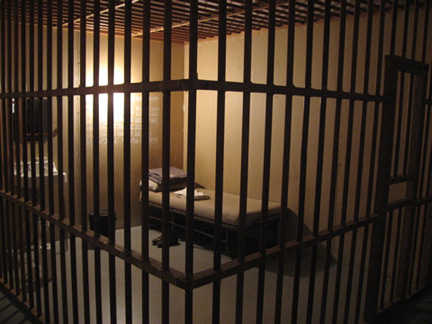 twi-ny/mdr
Tehching Hsieh spent a year in this cage, now on view at MoMA
PERFORMANCE 1: TEHCHING HSIEH
MoMA
The Yoshiko and Akio Morita Media Gallery, second floor
Through May 18
Performance artist Tehching Hsieh is one dedicated dude. The Taiwanese American spends one year on most of his projects (although one took thirteen years), incorporating himself into the performance by physically participating in his creations. For example, in 1981-82, he spent a year living outside, never venturing indoors. For "Performance 1," in 1978-79, Hsieh lived in a prison-like cage he constructed in his Hudson St. loft. For twelve months, he did not speak, read, or meet with anyone; his only contact with the outside world was through a friend who would bring him food and clothing and take out the garbage. MoMA documents this unusual performance with the actual cage, complete with accessories (bed, sink, mirror, etc.), in addition to posters detailing the year and 365 self-portraits that Hsieh took of himself, once every day in the same exact position. The photos are lined up horizontally along the walls of the gallery, a dizzying array of shots that show Hsieh's hair growing as he remains expressionless. Mixing life with art, Hsieh doesn't merely do this for shock value, nor is it a gimmick; through his work, he calls into question such social issues as the penal system, homelessness and poverty, and American labor.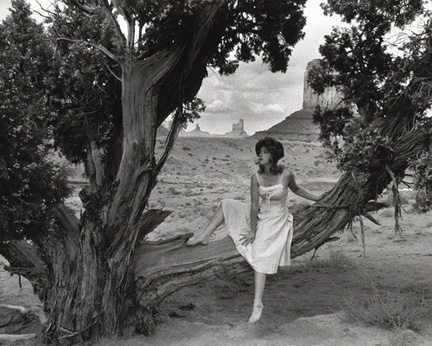 © 2009 Cindy Sherman
Cindy Sherman, "Untitled Film Still #43," gelatin silver print, 1979
ALSO AT MoMA
In the Special Exhibitions Gallery on the third floor "Into the Sunset: Photography's Image of the American West" runs through June 8, consisting of 138 photos from 1850 to 2008 depicting the West, arranged thematically. Among the highlights are Cindy Sherman's "Untitled Film Still #43," Stephen Shore's "U.S. 97, South of Klamath Falls, Oregon," Robert Adams's "Colorado Springs, Colorado," Dorothea Lange's "The Road West, New Mexico," and Arnold Genthe's "The Street of the Gamblers," as well as several splendid shots by Carleton Watkins. Through June 8, "Paper: Pressed, Stained, Slashed, Folded" features works by Joseph Beuys, Louise Bourgeois, John Cage, Lucio Fontana, Mona Hatoum, Eva Hesse, Yayoi Kusama, Sol LeWitt, Robert Rauschenberg, Dieter Roth, and others. The delightful "Stage Pictures: Drawings for Performance" through August 25, features preparatory drawings and more by Pablo Picasso, Marc Chagall, Diego Rivera, Jim Dine, Robert Wilson, and others, along with archival footage of a few of the shows for which they designed sets and costumes. In addition, "Tangled Alphabets: León Ferrari and Mira Schendel" continues through June 15, and the highly conceptual and artistically lacking "Projects 89: Klara Liden" through June 8. "Compass in Hand: Selections from the Judith Rothschild Foundation Contemporary Drawings Collection" opens on April 22.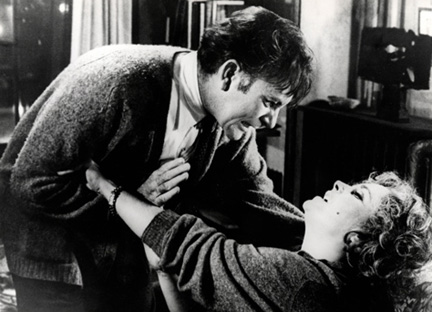 Richard Burton and Elizabeth Taylor battle it out in VIRGINIA WOOLF
MIKE NICHOLS
MoMA Film
Roy and Niuta Titus Theaters
11 West 53rd St. between Fifth & Sixth Aves.
April 14 - May 1
Tickets: $10, in person only, may be applied to museum admission within thirty days, same-day screenings free with museum admission, available at Film and Media Desk
212-708-9400
Born Michael Igor Peschkowsky in Berlin in 1931, Mike Nichols has been one of America's leading film, stage, and television directors for more than forty years. He has won numerous Tony awards for such plays and musicals as BAREFOOT IN THE PARK, THE REAL THING, and SPAMALOT, Emmy awards for such television events as WIT and ANGELS IN AMERICA, an Oscar for THE GRADUATE, and even a Grammy for a stand-up comedy album. Married for more than twenty years to Diane Sawyer, is fourth wife (no, he was never married to former comedy partner Elaine May), Nichols has also become somewhat of a celebrity himself. MoMA is honoring his film career by screening sixteen of his major works, from the seminal CARNAL KNOWLEDGE and THE GRADUATE to the significantly more mundane WORKING GIRL and THE BIRDCAGE as well as the remarkable two-part ANGELS IN AMERICA. Fortunately, the series steers clear of WOLF and WHAT PLANET ARE YOU FROM?; unfortunately, it includes the overrated CLOSER and leaves out THE DAY OF THE DOLPHIN. Nichols's films often feature American underdogs trying to get by while challenging social and political conventions, from Meryl Streep in SILKWOOD to Tom Hanks in CHARLIE WILSON'S WAR, from Alan Arkin in CATCH-22 to Emma Thompson in WIT.
Tuesday, April 14, 7:00
and
Wednesday, April 15, 8:00 CARNAL KNOWLEDGE (Mike Nichols, 1971)
Wednesday, April 15, 4:30
and
Friday, April 17, 8:00 THE GRADUATE (Mike Nichols, 1967)
Thursday, April 16, 4:30
and
Saturday, April 18, 5:00 PRIMARY COLORS (Mike Nichols, 1998)
Thursday, April 16, 8:00
and
Friday, April 17, 4:30 SILKWOOD (Mike Nichols, 1983)
Saturday, April 18, 2:00
and
Sunday, April 19, 5:30 WHO'S AFRAID OF VIRGINIA WOOLF? Mike Nichols, 1966)
Saturday, April 18, 8:00 Mike Nichols in Conversation, with some of his closest writing and acting collaborators
Sunday, April 19, 2:30
and
Monday, April 20, 8:00 POSTCARDS FROM THE EDGE (Mike Nichols, 1990)
Monday, April 20, 4:30
and
Wednesday, April 22, 8:00 HEARTBURN (Mike Nichols, 1986)
Wednesday, April 22, 4:30
and
Thursday, April 23, 8:00 THE BIRDCAGE (Mike Nichols, 1996)
Thursday, April 23, 4:30
and
Friday, April 24, 4:30 CLOSER (Mike Nichols, 2004)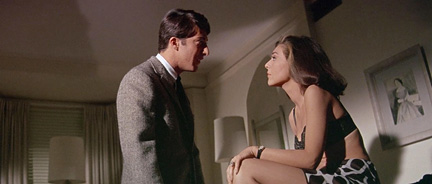 Dustin Hoffman and Anne Bancroft get ready for bed in THE GRADUATE

Friday, April 24, 8:00 ANGELS IN AMERICA, Part 1 (Mike Nichols, 2003)
Saturday, April 25, 8:00 ANGELS IN AMERICA, Part 2 (Mike Nichols, 2003)
Saturday, April 25, 2:00
and
Sunday, April 26, 5:30 WORKING GIRL (Mike Nichols, 1988)
Saturday, April 25, 5:00
and
Monday, April 27, 4:30 WIT (Mike Nichols, 2001)
Sunday, April 26, 2:30
and
Wednesday, April 29, 4:30 THE FORTUNE (Mike Nichols, 1975)
Monday, April 27, 8:00
and
Thursday, April 30, 8:00 CATCH-22 (Mike Nichols, 1970)
Wednesday, April 29, 8:00 BILOXI BLUES (Mike Nichols, 1988)
Thursday, April 30, 4:30 CHARLIE WILSON'S WAR (Mike Nichols, 2007)
Film Festival of the Week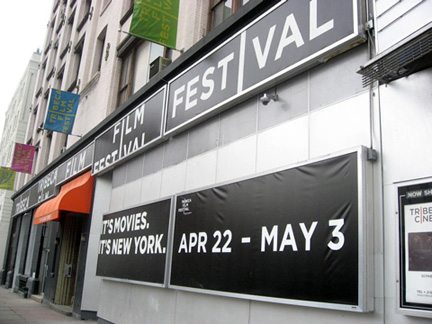 Tickets for the Tribeca Film Festival go on sale to the general public April 16
TRIBECA FILM FESTIVAL
AMC Village VII, 66 Third Ave. at Eleventh St.
SVA Visual Arts Theater, 333 West 23rd St. between Seventh & Eighth Aves.
April 22 - May 3
Tickets: $15 evening and weekend screenings, $8 daytime weekday and late-night screenings
646-502-5296
http://www.tribecafilm.com/festival
In 2002, Robert De Niro and Jane Rosenthal started the Tribeca Film Festival as a way to help revitalize Lower Manhattan in the wake of 9/11. Over the years, the TFF has tried hard to define exactly what it is as it waded through hundreds of films that were at times a mess of excess. The eighth TFF gets under way on April 22, a more streamlined and manageable festival held mostly outside of Tribeca, with the majority of screenings at the AMC Village Theater on Third Ave. & Eleventh St. as well as at the SVA Theater in Chelsea. There are also events at the Apple Store in SoHo, the Tribeca Performing Arts Center, World Financial Center Plaza, and the Union Square Barnes & Noble. Consisting primarily of indie productions without major studio power, the films in the 2009 festival are once again divided into such sections as Encounters, Spotlight, World Documentary Features, World Narrative Features, Showcase, and our favorite, Midnight, which includes low-budget horror films and strange documentaries.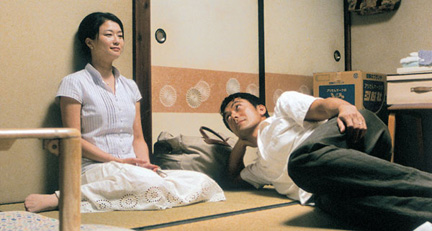 Hirokazu Kore-eda's STILL WALKING is hotly anticipated
But that doesn't mean Tribeca doesn't feature its share of Hollywood glitz and glamour, with films starring such familiar faces as Andy Garcia, Oscar nominee Melissa Leo, John Hurt reprising his role as Quentin Crisp, Kristin Scott Thomas, James Gandolfini, Cynthia Nixon, Kevin Kline, Meg Ryan, Geena Davis, Matthew Broderick, Jennifer Beals, Jessica Biel, and even Larry David, who is starring in the festival's opening-night selection, Woody Allen's WHATEVER IT TAKES. Be on the lookout for docs by Marshall Curry and Kirby Dick, the Academy Award-winning Japanese drama DEPARTURES, works by such directors as Stephan Elliott, Steven Soderbergh, and Michael Cuesta, and such documentary subjects as closeted politicians, anti-Semitism, CBGB, and Cuban pitcher Luis Tiant. Tickets are now on sale for America Express cardholders, with downtown residents able to purchase ducats on April 19 and the general public joining the fray on April 20. Keep looking to twi-ny for updates, reviews, and more.

TRIBECA TALKS 2009
Barnes & Noble Union Square, 33 East 17th St.
SVA Visual Arts Theater, 333 West 23rd St. between Seventh & Eighth Aves.
TriBeCa Performing Arts Center, 199 Chambers St. between Greenwich & West St.
Directors Guild Theater, 114 West 57th St. between Sixth & Seventh Aves.
Tickets: $25 unless otherwise noted
646-502-5296
http://www.tribecafilm.com/festival
Every year the Tribeca Film Festival hosts a series of conversations, interviews, and panel discussions dealing with the state of cinema. This year's roster includes such topics as sports movies, translating books to the screen, the responsibilities of documentaries, and an inside look at specific works. Among the participants are Spike Lee, Barry Levinson, Stew, Steven Soderbergh, Matthew Modine, Tommy Ramone, and even former New Jersey governor Jim McGreevey.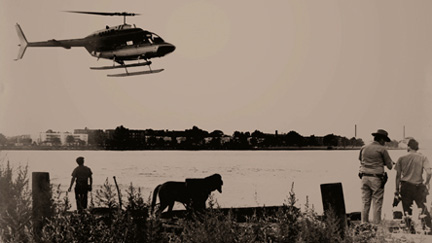 Urban legend comes to life in CROPSEY documentary
CROPSEY (Joshua Zeman & Barbara Brancaccio, 2008)
Saturday, April 25, AMC Village VII, 11:30
Sunday, April 26, AMC Village VII, 3:00
Tuesday, April 28, AMC Village VII, 11:00
Saturday, May 2, AMC Village VII, 8:30

When we were kids, one of our friends delighted in telling us over and over the story of Cropsey, a supposedly invented child-murdering creep who threatened all children everywhere. (We still think of the monster every time we pass by the Cropsey Ave. exit on the Belt Parkway.) Directors Joshua Zeman and Barbara Brancaccio go in search of the real Cropsey in a fascinating documentary that brings to frightening life the scary urban legend. In 1987, Jennifer Schweiger, a thirteen-year-old girl with Down syndrome, disappeared in Staten Island not far from the abandoned Willowbrook Mental Institution, a horrific place where unheard-of abuses had been detailed by a young reporter named Geraldo Rivera fifteen years earlier. The community, led by such activists as Donna Cutugno, came together to try to find Jennifer's body while the police focused on Andre Rand as the possible perpetrator. Rand refused to say anything as the cops also sought to link him to other area disappearances, including that of Holly Ann Hughes in 1981. Through archival news footage, recent interviews with many of the primary figures involved in the case, and attempts at a face-to-face meeting with Rand, codirectors Zeman and Brancaccio reveal a dark side of humanity that still has devastating effects on a tight-knit Staten Island neighborhood in desperate need of closure.
Friday, April 24 Tribeca Talks: The Big Time to the Big Screen: 30 Years of Sports Filmmaking, followed by a panel discussion with Dan Klores, Barbara Kopple, Barry Levinson, and Albert Maysles, moderated by Chris Connelly, SVA Theater 2, 5:00
Saturday, April 25 Tribeca Talks: Pen to Paper: As Good as the Book?, panel discussion with Julian Kemp and Dave Callaham, moderated by Dana Stevens, Barnes & Noble Union Square, 12 noon
Saturday, April 25 Tribeca Talks: After the Movie: INHERIT THE WIND (Stanley Kramer, 1960), followed by a panel discussion with Jonathan Weiner, Jon Amiel, and Dr. Eugenie Scott, SVA Theater 2, 1:00
Sunday, April 26 Tribeca Talks: Pen to Paper: Directors as Writers, panel discussion with Raymond De Felitta, Gloria LaMorte, Paola Mendoza, and Jac Schaeffer, moderated by Lisa Rosman, Barnes & Noble Union Square, 12 noon
Sunday, April 26 Tribeca Talks: After the Movie: FIXER: THE TAKING OF AJMAL NAQSHBANDI (Ian Olds, 2008), followed by a panel discussion with Ian Olds, Christian Parenti, Naqeeb Sherzad, and George Packer, SVA Theater 2, 1:00
Monday, April 27 Tribeca Talks: Pen to Paper: Writing Big and Small: A Conversation with Brian Koppelman and David Levien, moderated by Glenn Kenny, Barnes & Noble Union Square, 3:00
Monday, April 27 Behind the Screens: Films and Conversations about Truth, Clarity and Responsibility: THE BURNING SEASON (Cathy Henkel, 2009), followed by a panel discussion with Cathy Henkel, Dorjee Sun, and Elisabeth Rosenthal, SVA Theater 1, 7:00
Monday, April 27 Tribeca Talks: After the Movie: MAKING THE BOYS (Crayton Robey, 2009), followed by a panel discussion with Crayton Robey, Mart Crowley, Michael Musto, and others, moderated by Dori Berinstein, SVA Theater 2, 8:00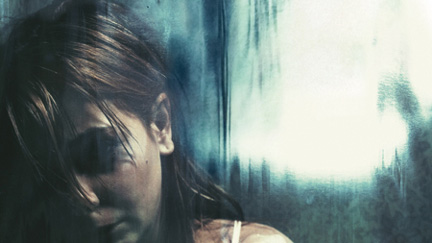 DAZZLE challenges and irritates at Tribeca
DAZZLE (OOGVERBLINDEND) (Cyrus Frisch, 2009)
Monday, April 27, AMC Village VII, 7:30
Tuesday, April 28, AMC Village VII, 1:30
Friday, May 1, AMC Village VII, 8:00

"I don't make genre films," writer-director Cyrus Frisch said at the North American premiere of his fourth feature-length film, OOGVERBLINDEND (DAZZLE), at the Tribeca Film Festival on April 27. Instead, the controversial Dutch filmmaker prefers to create works that challenge, irritate, and confuse audiences, daring them to stay in their seats; in fact, following the screening, he was both happy and surprised that only six people apparently weren't dazzled by his latest bizarre film, walking out early. Frisch, who was last at the festival in 2007 with WHY DIDN'T ANYBODY TELL ME IT WOULD BECOME THIS BAD IN AFGHANISTAN, a fiction film that was shot entirely on a cell phone, once again has gone experimental with the complex OOGVERBLINDEND (which translates to "Eye Blinding"), ninety minutes of phone conversations between a troubled young woman (Georgina Verbaan) in the Netherlands and a mysterious figure (Rutger Hauer) in Buenos Aires, supplemented by fifteen years of footage Frisch shot on a Dutch street populated by homeless people, drug dealers, and a suicidal mouse. Amid gritty and gorgeous scenes blurred and bathed in grainy grays, the main characters' voices tremble, quiver, and take long pauses that are often as mesmerizing as they are annoying. Themes and narratives occasionally emerge, tantalizing the audience into thinking there might be a point, but Frisch is quick to pull the rug out every time a more traditional story threatens to reveal itself. But there indeed is a theme, although it almost gets buried beneath an emotionally overwrought admission. At the Q&A following the screening, Frisch answered many questions by asking, "What do you think it meant?" OOGVERBLINDEND is just the type of work that film festivals were made for.
Tuesday, April 28 Tribeca Talks: Industry — Tools of the Trade: Alternative Distribution, Marketing 2.0, and Beyond, with Sara Pollack, Jon Reiss, and Cynthia Swartz, moderated by Steven Zeitchik, SVA Theater 2, 2:00
Tuesday, April 28 Behind the Screens: Films and Conversations about Truth, Clarity and Responsibility: TRANSCENDENT MAN (Barry Ptolemy, 2009), followed by a panel discussion with Ray Kurzweil and Barry Ptolemy, moderated by Robert Krulwich, SVA Theater 1, 7:00

Wednesday, April 29 Tribeca Talks: Industry -- (Untitled): A Case Study for Digital Workflow, with Svetlana Cvetko, Gavin Rosenberg, Jeremy Evans, Chris Konash, and John Fishburn, SVA Theater 2, 2:00
Wednesday, April 29 Tribeca Talks: After the Movie: THE GIRLFRIEND EXPERIENCE (Steven Soderbergh, 2009), followed by a panel discussion with Steven Soderbergh, Sasha Grey, and Chris Santos, SVA Theater 2, 8:00
Thursday, April 30 Film: A Matter of Choice, panel discussion with Damien Chazelle and Julio DePietro, moderated by Screen International, SVA Theater 2, 2:00
Thursday, April 30 Burning Down the House: THE RISE AND FALL OF CBGB (Mandy Stein, 2009), followed by a panel discussion with Mandy Stein, Tommy Ramone, Chris Frantz, Legs McNeil, and Jesse Malin, SVA Theater 1, 7:00
Friday, May 1 Tribeca Talks: The Future of Independents, panel discussion with Alex Gibney, Rose Troche, Raymond De Felitta, and Gary Winick moderated by David Carr, Directors Guild Theater, 5:00
Friday, May 1 Tribeca Talks Special Event: POLIWOOD (Barry Levinson, 2009), followed by panel discussion with Barry Levinson, Josh Lucas, Rachael Leigh Cook, Tim Daly, Lynn Whitfield, Tony Goldwyn, Robert Davi, and Matthew Modine, moderated by Lawrence O'Donnell, BMCC Tribeca PAC, 6:00
Friday, May 1 Tribeca Talks: After the Movie: OUTRAGE (Kirby Dick, 2009), followed by a panel discussion with Kirby Dick, Michelangelo Signorile, and Jim McGreevey, moderated by Rodger McFarlane. Directors Guild Theater, 8:00
Saturday, May 2 Tribeca Talks: After the Movie: AMERICAN CASINO (Leslie Cockburn, 2009), followed by a panel discussion with Leslie Cockburn, Andrew Cockburn, Nouriel Roubini, and Mark Pittman, Directors Guild Theater, 2:00
Saturday, May 2 Tribeca Talks Special Event: PASSING STRANGE (Spike Lee, 2009), followed by a conversation with Spike Lee, Stew, and Heidi Rodewald, Directors Guild Theater, 7:00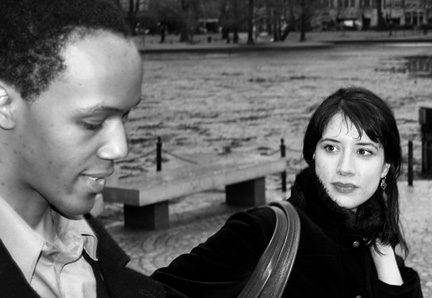 Photograph by W. A. W. Parker
Jazzy black-and-white romance is early buzz film at Tribeca
GUY AND MADELINE ON A PARK BENCH
(Damien Chazelle, 2009)
Thursday, April 23, AMC Village VII, 7:15
Friday, April 24, AMC Village VII, 5:00
Sunday, April 26, AMC Village VII, 11:00

Twenty-three-year-old writer-director Damien Chazelle has expanded his senior thesis at Harvard into an unusual black-and-white musical that mixes John Cassavetes's SHADOWS and FACES with Jacques Demy's THE UMBRELLAS OF CHERBOURG (and a little French Nouvelle Vague) as seen through the modern lens of mumblecore. An accomplished jazz drummer, Chazelle (who makes a cameo in the film behind the kits) casts real-life jazz trumpeter and first-time actor Jason Palmer as Guy, a jazz trumpeter in a relationship with Madeline (Desiree Garcia), whom he met on a Boston park bench. But when Guy strays following a chance encounter on a train with a stranger named Elena (Sandha Khin) — an electrifying scene filled with heat and passion — Madeline leaves him, instead dreaming of making a new life for herself in New York. But as the two of them go their separate ways, they still imagine what could have been. The film features such actual musicians and dancers as Andre Hayward of the Jazz at Lincoln Center Orchestra, tap-dancer Kelly Kaleta, and teenage saxophone prodigy Grace Kelly. (Look for Chazelle's father, Benard, as Paul.) Justin Hurwitz wrote the music for five of the original songs, with Chazelle supplying the lyrics. A slow-paced, heartfelt drama, GUY AND MADELINE ON A PARK BENCH has the improvisational feel of a quiet jazz solo, a soft, tender film about love and loss and how fragile meaningful relationships can be.
MEET THE FILMMAKERS
Apple Store SoHo
103 Prince St.
Admission: free
Wednesday, April 22 Spike Lee, 7:00
Friday, April 24 Natalie Portman, 3:30
Friday, April 24 Dan Fogler, 6:00
Saturday, April 25 So Yong Kim and Bradley Rust Gray, 4:00
Saturday, April 25 Ti West, 6:30
Sunday, April 26 Conor McPherson, 5:00
Monday, April 27 Gael Garcia Bernal, Diego Luna, and Carlos Cuaron, 5:00
Monday, April 27 Gabriel Noble, 6:30
Tuesday, April 28 Eric Bana, 6:30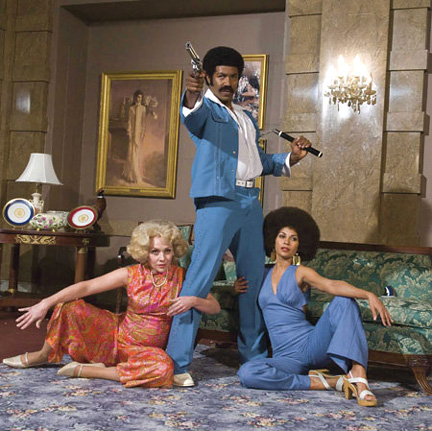 BLACK DYNAMITE is not as explosive as it could have been
BLACK DYNAMITE (Scott Sanders, 2008)
Friday, April 24, AMC Village VII, 9:15
Monday, April 27, AMC Village VII, 5:00
Thursday, April 30, SVA Theater, 11:00

In the 1970s, the so-called blaxploitation genre gave rise to such films as SHAFT, SUPER FLY, ACROSS 110th STREET, CLEOPATRA JONES, BLACK CAESAR, and DOLEMITE, movies of varying degrees of quality that tackled such themes as urban drug use, prostitution, and crime, made primarily by black filmmakers with black actors and comedians and rousing soul soundtracks. In 1997, Quentin Tarantino paid homage to the genre with JACKIE BROWN, while Keenen Ivory Wayans spoofed it in 1988's I'M GONNA GIT YOU SUCKA. Scott Sanders's BLACK DYNAMITE, which played Sundance and is screening at the Tribeca Film Festival, can't decide whether it's paying tribute to the genre, spoofing it, or merely remaking it, leaving it in a no-man's land with some very funny scenes that ultimately fall flat as a whole.
Cowriter Michael Jai White stars as Black Dynamite, a mythic figure determined to clean up the ghetto. But when his brother, Jimmy (Baron Vaughn), is murdered, he sets out to find the killers and exact his punishing revenge. A kung fu master who is expert with both a .44 Magnum and a shiny set of nunchucks, BD's search leads him to such genre-worthy characters as Osiris (Obba Babatunde), Cream Corn (Tommy Davidson), Afroditey (Dionne Gipson), Tasty Freeze (Arsenio Hall), Sweet Meat (Brian McKnight), Mahogany Black (Nicole Ari Parker), Kotex (John Salley), Mo Bitches (Miguel Nunez), Chicago Wind (Mykelti Williamson), Honey Bee (Kym Whitley), Bullhorn (cowriter Byron Minns), Back Hand Jack (Bokeem Woodbine), and Chocolate Giddy-Up (Cedric Yarbrough). As actors trip over their lines, the boom mic gets in the way, and purposefully bad edits elicit some laughs, they also become repetitive. The soundtrack features original songs that too often mimic exactly what's going on in the plot, including "Jimmy's Apartment," "Man with the Heat," "Anaconda Malt Liquor," and "Your Kiss Sho Nuff Dynamite." The film had us much of the way, but things really fall apart when President Nixon (James McManus) enters the fray.
TRIBECA DRIVE-IN OUTDOOR SCREENINGS
World Financial Center Plaza
April 23-25
Doors at 6:00, programs at 6:30, screenings at dusk, around 8:15
Admission: free
http://www.tribecafilm.com/festival
http://artsworldfinancialcenter.com
The Tribeca Film Festival also features three days of free outdoor screenings, packing them in at World Financial Center Plaza. This year's freebies pay tribute to the twenty-fifth anniversary of TEENAGE MUTANT NINJA TURTLES as well as the fortieth anniversary of one of the most entertaining films ever made, George Roy Hill's BUTCH CASSIDY AND THE SUNDANCE KID.
Thursday, April 23 TEENAGE MUTANT NINJA TURTLES (Steve Barron, 1990), with an appearance by the TMNTs celebrating their twenty-fifth anniversary, a pizza party, a party bus, face painting, martial arts demos, an attempt to break the record for largest gathering of people in TMNT costumes, and more
Friday, April 24 BUTCH CASSIDY AND THE SUNDANCE KID (George Roy Hill, 1969), fortieth anniversary screening with Scott Frank, Tony Gilroy, David Koepp, and Aaron Sorkin honoring screenwriter William Goldman
Saturday, April 25 P-STAR RISING (Gabriel Noble, 2009), with a performance by the Electric Company and P-Star

TRIBECA FREE FESTIVALS
Multiple locations
Admission: free
http://www.tribecafilm.com/festival
Monday, April 20 2009 Tribeca Community Kick-Off Party, with kids entertainment, book signings, and more, Barnes & Noble, 97 Warren St. at Greenwich St.
Saturday, May 2 Tribeca Family Festival Street Fair, with live entertainment, local food, face painting, arts and crafts, dancers, stilt walkers, clown, jugglers, Broadway performances, storytelling, sculptors, student fundraising, and more, including IN THE HEIGHTS, SHREK THE MUSICAL, American Ballet Theatre's ABT II, the Dirty Sock Funtime Band, Hot Peas 'N Butter, Chicago City Limits, Making Books Sing, Poets House, the Kite Garden, the Bubble Garden, Madame Tussauds, the Sammie and Tudie Show, Jenny's Big Hula Hoop Show, Wacky Street Games, and more, Greenwich St. between Hubert & Chambers Sts., 10:00 am — 6:00 pm
Saturday, May 2 Tribeca/ESPN Sports Day, with demonstrations, interactive sports games, clinics, the X Games BMX Jams Tour, appearances by athletes and mascots, the Knicks Groove Truck, the Rangers Road Tour Truck, former Knick John Starks, current New York Jet Darrelle Revis, the Nets Dancers and Nets Kids, Mr. Met, former Liberty star Kym Hampton, the New York Red Bulls Street Team, North Moore St. between Greenwich & West Sts , 10:00 am — 6:00 pm
International Festivals of the Week

IMMIGRANT HERITAGE WEEK
Multiple venues
April 17-23
While President Obama is taking a hit for insisting he will initiate significant immigration reform this year, New York City, the world's melting pot, honors citizens (and non-citizens?) born outside the United States with Immigrant Heritage Week, seven days of special events including workshops, readings, exhibits, tours, live performances, and more. Among the highlights is the tenth annual Havana Film Festival, which will take place at the King Juan Carlos I of Spain Center, the Metropolitan Museum of Art, the Quad, the Bronx Museum of the Arts, Queens Theatre in the Park, and the Directors Guild Theater. Below are only some of the many events.
Friday, April 17
through
Thursday, April 23 Helping Hands: Immigrants Helping Immigrants, featuring multilingual workshops, Immigrants Building, 7 West 44th St., second floor, free
Friday, April 17 Tenth annual Havana Film Festival: TENGO (Tane Martinez) and PINCHOS Y ROLLOS (Freddy Vargas), followed by a Q&A with the directors and a First Fridays! Cuban party, Bronx Museum of the Arts, 1040 Grand Concourse at 166th St., free, 6:00
Saturday, April 18 A New Sight & Sound: The Noel Pointer Foundation Phantazia String Players including the exhibits "Cultural Warriors" and "A Tribute to the East and Emerging Young Black Masters," Bedford-Stuyvesant Restoration Skylight Gallery, 1368 Fulton St., third floor, suggested donation, 1:00
Sunday, April 19 Diversity United: Spotlight on the Chapels of Tongues, tour led by John Simko, Cathedral Church of St. John the Divine, 1047 Amsterdam Ave. at 112th St., $8-$10, 2:00
Sunday, April 19 Immigration Stories — Bookmaking Workshop, with visitors able to participate in workshops set up through the "Queens International" exhibit and go home with a book they made, suitable for children eight and older, Queens Museum of Art, Flushing Meadows Corona Park, suggested donation $5, 3:00 — 6:00
Monday, April 20 Michael Mao Dance, "Multicultural Fusion," interactive performance, City Center Studio 5, 130 West 56th St. between Sixth & Seventh Aves., free, 5:00
Tuesday, April 21 Asian Pacific Roots in the Big Apple, group photography exhibition, Gallery 456, 456 Broadway at Grand St., third floor, free, 11:00 am — 6:00 pm
Wednesday, April 22 Through a Newcomer's Eyes: Access to Health Care in a Challenging Urban Milieu, screening of THROUGH YOUR EYES (Rodrigo Furth), followed by a panel discussion with Rodrigo Furth with his crew and faculty members of Hunter College, 68th St. & Lexington Ave., Faculty Dining Room, West Building, eighth floor, free, 5:30
Thursday, April 23 Michael Mao Dance, "Multicultural Fusion," interactive performance, Chelsea Art Museum, 556 West 22nd St. between Tenth & Eleventh Aves., free, 7:00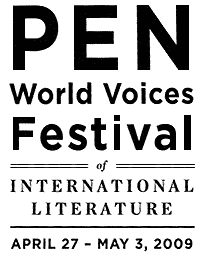 PEN WORLD VOICES FESTIVAL
OF INTERNATIONAL LITERATURE
Multiple venues
April 27 — May 3
PEN World Voices celebrates its fifth anniversary with a series of events labeled "Evolution/Revolution," featuring panel discussions, readings, signings, lectures, films, and more, mostly free, dealing with changes in the world of literature as well as the world at large. The PEN American Center describes itself as an "association of writers working to advance literature, defend free expression, and foster international literary fellowship." Among the approximately 150 participants from all around the globe are Kimiko Hahn, Adrian Tomine, A. M. Homes, Adam Gopnik, Laurie Anderson, Paul Krugman, Edwidge Danticat, Richard Ford, Eszter Barbarczy, Gary Giddins, Mureil Barbery, James Franco, Francine Prose, Neil Gaiman, Parker Posey, Bill Bradley, Madison Smartt Bell, Louis Begley, Jonathan Ames, Walter Mosley, and the ubiquitous Paul Auster and Lou Reed. Below are only some of the highlights.
Monday, April 27 Meir Shalev: The State of Israeli Literature, Altschul Auditorium, International Affairs Building, Columbia University, free, 8:00
Tuesday, April 28 The Rattapallax / PEN World Voices Literary Film Feast, with Bob Holman, DJ Kadagian, and Ram Devineni presenting a conversation and short films, including GINSBERG'S KARMA, Instituto Cervantes New York, 211-215 East 49th St. free, 7:00
Tuesday, April 28 A THOUSAND DEATHS PLUS ONE, with Leland Chambers, Bruce McPherson, and Sergio Ramirez, the Americas Society, 680 Park Ave., free but reservations required at 212-277-8539, 7:00
Wednesday, April 29 The Voyage of the Reader: Using Children's Books to Create a Love of Reading, with Mary Ann Hoberman, Francine Prose, Meir Shalev, and Vera B. Williams, moderated by Benjamin D. Schrank, Instituto Cervantes New York, 211-215 East 49th St. free, 4:30

Wednesday, April 29 Evolution/Revolution, with Muriel Barbery, Nicole Brossard, Narcis Comadira, Jose Dalisay, Edwidge Danticat, Péter Nadas, Sergio Ramirez, Salman Rushdie, and Raja Shehadeh, the Great Hall at the Cooper Union, 7 East Seventh St., $15-$20, 8:00
Thursday, April 30 Yoshihiro Tatsumi and Kathrin Roggla: Modern Day Salarymen, Austrian Cultural Forum, 11 East 52nd St., free but reservations required at 212-319-5300, 4:30
Thursday, April 30 The Moth ®Evolution: Stories of Change, with Salwa Al Neimi, Jonathan Ames, Petina Gappah, László Garaczi, and Salman Rushdie, Galapagos Art Space, 16 Main St., DUMBO, $30, 7:00
Friday, May 1 Season of Migration to the North: The Work of Tayeb Salih, with Elias Khoury, Laila Lalami, Bruce Robbins, and Raja Shehadeh, Scandinavia House, 58 Park Ave., free, 6:00
Friday, May 1 The Language of Fear: A PEN Journal Event, with Guillermo Fadanelli, Wayne Koestenbaum, Colum McCann, Kathrin Roggla, and Anya Ulinich, moderated by Jeffrey Lependorf, Elebash Recital Hall, CUNY Graduate Center, 365 Fifth Ave., free, 6:00
Saturday, May 2 Coraline, Sandman: Books and Imagination: A Conversation with Neil Gaiman, moderated by Caro Llewellyn, the Great Hall at the Cooper Union, 7 East Seventh St., $10, 1:00
Saturday, May 2 Mark Z. Danielewski and Rick Moody: In Conversation, French Institute Alliance Française, Florence Gould Hall, 55 East 59th St., free, 1:00
Saturday, May 2 Revolutionary Writers: Yoshihiro Tatsumi in Conversation with Adrian Tomine, the Great Hall at the Cooper Union, 7 East Seventh St., $10, 4:30
Saturday, May 2 The PEN Cabaret, an evening of music, literature, writers, and performers, with Laurie Anderson, Carrie Brownstein, Horacio Castellanos Moya, Steve Connell, David Conrad, Mark Z. Danielewski, James Franco, Peter Hirsch, Nick Laird, Walter Mosley, Parker Posey, Lou Reed, Sekou, and Sean Wilsey, French Institute Alliance Française, Florence Gould Hall, 55 East 59th St., $30, 7:30
Sunday, May 3 Conversation: Richard Ford and Nam Le, the Morgan Library & Museum, Gilder Lehrman Hall, 225 Madison Ave., $10-$15, 2:00
Sunday, May 3 Is Nonfiction Literature? with Colum McCann, Philip Gourevitch, Norbert Gstrein, and Antje Ravic Strubel, the Museum of Jewish Heritage, Edmond J. Safra Hall, 36 Battery Pl., $10-$15, 3:00
Sunday, May 3 The Fourth Annual Arthur Miller Freedom to Write Lecture by Nawal El Saadawi, the Great Hall at the Cooper Union, 7 East Seventh St., $10-$15, 6:30
Earth Month Events of the Week
EARTH WEEK
Prospect Park Zoo
Between Ocean Ave. & Flatbush Ave., Prospect Park West, Ft. Hamilton Pkwy, and Eastern Pkwy
Admission: adults $7, children three to twelve $3
718-965-8999
Through April 22 Daily earth-themed activities including arts & crafts, Eco-Wheel Fun, recycling relays, Meet a Keeper, interactive games, and more

EARTH MONTH
Bronx Zoo
Fordham Road and the Bronx River Parkway
Admission: $14 adults, $10 children
718-367-1010
Through April 26 Month-long celebration including live music, recycled sculptures, storytelling, theater, yoga sessions, Green Play Time, a pickle Crunch Off, author readings, arts & crafts, and the 2009 Earth Expo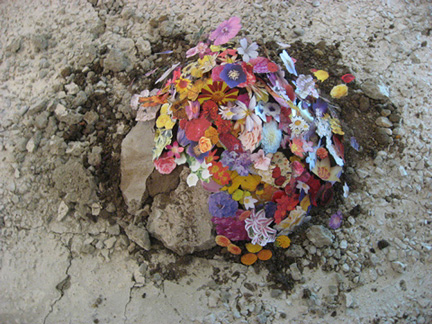 twi-ny/mdr
Virginia Poundstone's "Concretebreaking" is part of "On the Ideal of Permeable Barriers," an exhibition at Art in General (through May 2, 79 Walker St., www.artingeneral.org) that attempts to take back public space through physical intervention; the show also features works by Dave Hardy, John Hawke, Michael Konrad, Amy Yoes, and Yoshinori Niwa
GREEN APPLE FESTIVAL
Multiple venues
http://www.greenapplefestival.com
Friday, April 17
through
Sunday, April 19 Three days of volunteering to help green New York, followed by a free thank-you concert at the Bowery Ballroom on Sunday night featuring Deep Banana Blackout
EARTH DAY AT GRAND CENTRAL
Grand Central Terminal
Vanderbilt Ave. at 42nd St.
Admission: free
212-922-0048
http://www.grandcentralterminal.com
Monday, April 20
through
Monday, April 27 Giant Earth Images, with quotes, photos, messages, and special images projected in Grand Central Terminal, 10:00 am — 8:00 pm
Friday, April 24
and
Saturday, April 25 EarthFair, featuring live music, art, organic food, and booths sponsored by earth-friendly businesses
EARTH AWARENESS DAY FESTIVAL
46th St. from Broadway to Eighth Aves.
Admission: free
Sunday, April 26 Street festival in honor of Earth Day, 11:00 am — 6:00 pm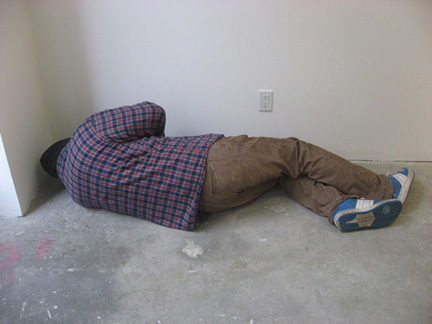 twi-ny/mdr
Mark Jenkins's "Sleeper" is one of several interesting sculptures that are part of "The Golden Ass and Other Stories," on view at Stricola Contemporary through April 25 (3 Wooster St., www.stricola.com); and no, that blonde woman in the far part of the gallery is not mesmerized by the childish drawings in front of her — she's a sculpture as well
EARTH DAY 2009
Central Park
Rumsey Playfield, Central Park
Enter at 72nd St. & Fifth Ave.
Admission: free
212-628-2345
Sunday, April 26 Central Park celebrates Earth Day with live performances by Billy B., Puppeteers' Cooperative, Forces of Nature, and Kelly Zen-Yie Tsai, a bike-powered stage (bring your own bicycle and help out), tree climbing, mulching and flower planting, local food, electronic waste recycling, and more, 12 noon — 4:00
Riff's Rants & Raves: Film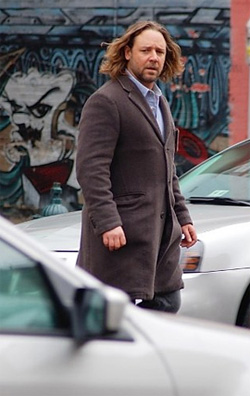 Russell Crowe is on the run in STATE OF PLAY
STATE OF PLAY (Kevin Macdonald, 2009)
Opens Friday, April 17
http://www.stateofplaymovie.net
STATE OF PLAY is a gripping if overwrought political thriller that wants to be the ALL THE PRESIDENT'S MEN of the new millennium — but doesn't come close. Russell Crowe stars as Cal McAffrey, an old-fashioned, hard-edged reporter for the fictitious Washington Globe who is suddenly partnered with the paper's young, inexperienced blogger, Della Frye (Rachel McAdams), when two stories slowly tie together, one involving a multiple shooting and the other the death of a woman who was having an affair with Congressman Stephen Collins (Ben Affleck). Collins, who is heading an investigation into a Blackwater-type militaristic organization, was a former roommate of McAffrey's, who seems to have had a somewhat sketchy past with the representative's wife (Robin Wright Penn). Amid possible corporate conspiracy, sexual intrigue, and the modernization of newspaper technology (for example, Frye seems to never have a pen handy, leading McAffrey to question her skills as a journalist since merely typing gossip and innuendo directly onto a blog, without going into the street and compiling notes, sources, and facts, does not a real reporter make), McAffrey is forced into questioning his loyalties and responsibilities, both personal and professional. Director Kevin Macdonald (TOUCHING THE VOID, THE LAST KING OF SCOTLAND), who helmed the six-part BBC television drama on which the film is based, originally had Brad Pitt lined up for the American version, but the recent Oscar nominee pulled out because of script changes. While there's much to admire in STATE OF PLAY — the strong cast also includes Helen Mirren, Jason Bateman, and Jeff Daniels — it's at least twenty minutes too long and too often tries to be too clever for its own good.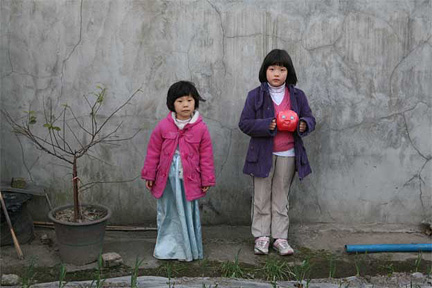 So Yong Kim drama will have two-week engagement at Film Forum
TREELESS MOUNTAIN
Film Forum
209 West Houston St. between Sixth & Seventh Aves.
April 22 - May 5
212-727-8110

When their mother (Soo Ah Lee) goes off to track down their father, who has appeared to abandon the family, six-year-old Jin (Hee Yeon Kim) and five-year-old Bin (Song Hee Kim) are sent to live with Big Aunt (Mi Hyang Kim), who likes to drink, sleep late, and not pay much attention to the two young girls. Jin and Bin are often forced to fend for themselves, wandering the streets in search of something to eat and something to do, since neither their mother nor Big Aunt has arranged for them to go to school. They become friends with the boy next door, whose mother is kind to them, but otherwise they are lost in this new environment. Their mother told them she would return when they fill a pink plastic piggybank, so they collect coins however they can, including selling barbecued grasshopper on a stick to local children. But the girls soon learn at far too young an age that they can't always rely on grown-ups. Inspired by events in her own life, Korean-born writer-director So Yong Kim follows up her critically acclaimed IN BETWEEN DAYS with the moving TREELESS MOUNTAIN, a beautifully rendered story of childhood and responsibility, starring two first-time actresses, Hee Yeon, who was discovered in her school cafeteria in Seoul City, and Song Hee, who was found at an orphanage on the outskirts of Seoul. Although the girls met only a week before shooting, they give marvelously bittersweet performances as very close sisters battling through a heartbreaking situation that is not necessarily their mother's and aunt's fault but more emblematic of changes in modern society. Reminiscent of Hirozu Kore-eda's NOBODY KNOWS, which also deals with children struggling to survive without proper adult supervision, TREELESS MOUNTAIN, which was shot with a skeleton crew of just twelve people, is a small gem. (As a bonus, the New York-based Kim will be on hand at Film Forum for screenings on April 22 and April 24 at 8:00.)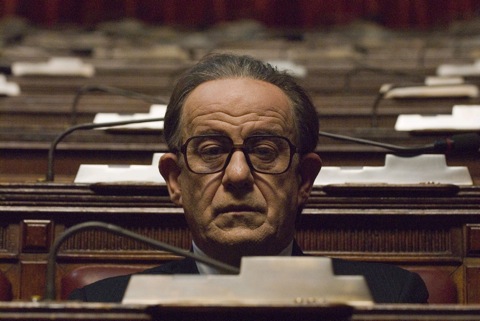 Toni Servillo is spectacular as Italian political legend Giulio Andreotti
IL DIVO: THE SPECTACULAR LIFE OF GIULIO ANDREOTTI (Paolo Sorrentino, 2008)
Lincoln Plaza Cinemas
1866 Broadway at 63rd St.
Opens Friday, April 24
212-757-2280
http://www.lincolnplazacinema.com

For more than fifty years, Giulio Andreotti has been a central figure in the Italian government. As a member of the Christian Democrats, he has served in a variety of ways, including as several ministers (defense, interior, foreign affairs, budget, treasury) as well as prime minister seven times. During those years, he has been linked to the Mafia, the Vatican, and the P2 Lodge — in addition to numerous bankers, politicians, judges, and journalists who have ended up murdered or committed suicide. Paolo Sorrentino's fourth film (following THE FAMILY FRIEND, THE CONSEQUENCES OF LOVE, and ONE MAN UP) is a stirring, highly stylized look at a remarkable public figure who always manages to survive despite all the controversy and conspiracy associated with him; in fact, in 1991, Andreotti was named Senator for Life. Toni Servillo is breathtaking as Andreotti, a small, crouched man — somewhat resembling Phil Hartman playing Henry Kissinger on Saturday Night Live — who has been called such nicknames as the Sphinx, the Hunchback, Beelzebub, and il Divo.
This nearly cartoonish-looking character surrounded himself with an army of cohorts worthy of a classic heist film, a different kind of Italian Rat Pack, including Paolo Cirino "Minister" Pomicino (Carlo Buccirosso), Franco "Lemon" Evangelisti (Flavio Bucci), Giuseppe "il Ciarra" Ciarrapico (Aldo Ralli), Vittorio "the Shark" Sbardella (Massimo Popolizio), Salvo "His Excellency" Lima (Giorgio Colangeli), and Cardinal Fiorenzo "His Holiness" Angelini (Achille Brugnini). Sorrentino depicts Andreotti as a soft-spoken, private man who speaks in puzzling proverbs "We learn from the Gospel that when they asked Jesus what truth was, he did not reply"), never raises his fist or voice in anger, and hangs in the background at lavish parties. Yet an aura of supreme power glows like a halo around him, casting fear in its shadows. IL DIVO, which won awards at both Venice and Cannes and is powered by a magnificent score by Teho Teardo (and such pop songs as Cassius's "Toop Toop" and Trio's "Da Da Da"), is an awe-inspiring achievement that will leave audience's mouths hanging open in wonder and amazement.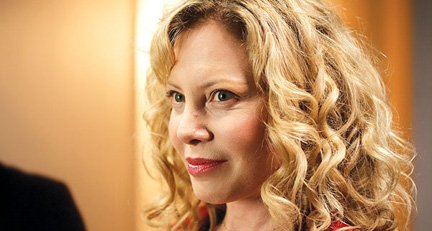 Cecilia Roth reevaluates middle age in EMPTY NEST
EMPTY NEST (EL NIDO VACIO) (Daniel Burman, 2008)
Quad Cinema
34 West 13th St. between Fifth & Sixth Aves.
Opens Friday, April 24
212-255-8800

Writer-director Daniel Burman made his third visit to the New York Jewish Film Festival (following 2002's WAITING FOR THE MESSIAH and 2005's LOST EMBRACE) earlier this year with EMPTY NEST, a drama about a successful Argentine writer who starts examining his life when he suddenly suspects his wife might be having an affair and his daughter is out on an overnight date. Oscar Martinez is wonderfully moody as Leonardo, a solace-loving author who has no time for his wife's chatty, gossiping friends — especially Fernando (Jean Pierre Noher), who shares secret moments with Oscar's still-vivacious wife, Martha (ALL ABOUT MY MOTHER's Cecilia Roth). After Alzheimer's specialist Dr. Sprivak (Arturo Goetz) tells Oscar about certain mental and physical exercises men can do to combat the onset of the disease — which includes the inability to discern fantasy from reality — Leonardo starts performing these strange activities, desperate to maintain his sanity. Meanwhile, he is also contemplating whether to make a play for his beautiful young orthodontist, Violeta (Eugenia Capizzano), not caring whether it's fantasy or reality. It all comes to a head when he and Martha and their two sons all go to Israel to visit their daughter, Julia (Ines Efron), and her husband, Ianib (Ron Richter). EMPTY NEST, which also screened at the San Sebastian and Toronto International Film Festivals, is a bittersweet look at the trials and tribulations of middle-aged life, when the kids have all left home and there is less time in the future as there was in the past.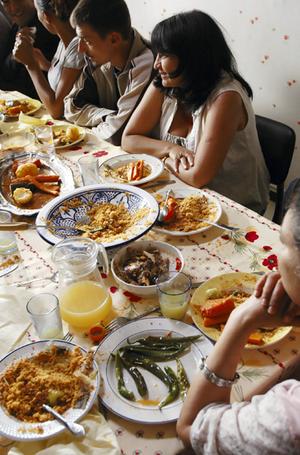 SECRET OF THE GRAIN screens at BAM
as part of Prix Louis Delluc series
THE SECRET OF THE GRAIN
(LE GRAINE ET LA MULET) (Abdellatif Kechichi, 2007)
BAMcinématek, BAM Rose Cinemas
30 Lafayette Ave. between Ashland Pl. & St. Felix St.
Sunday, April 26, 3:00, 6:00, 9:00
718-636-4100

After being cut back at his shipyard job of thirty-five years, Slimane (Habib Boufares) decides to pursue a seemingly impossible dream – to turn a dilapidated boat into a fish couscous restaurant. A North African immigrant living and working in the French port town of Sete, the soft-spoken, slow-moving Slimane is surrounded by his family, including his sons, Riadh (Mohamed Benabdeslem) and Majid (Sami Zitouni), daughters Karima (Faridah Benkhetache) and Olfa (Sabrina Ouzani), and even his ex-wife, Souad (Bouraouia Marzouk). After getting little help from the local government and banks, the sixty-one-year-old Slimane receives support from his close-knit clan as well as his girlfriend, Latifa (Hatika Karaoui), and, primarily, her twenty-year-old daughter, Rym (Hafsia Herzi, who steals the movie). But as he prepares for a special event that will make or break the future of his bold endeavor, a series of unexpected calamities threatens to end his dream. A kind of French-Arabic BIG NIGHT (Campbell Scott & Stanley Tucci, 1996), THE SECRET OF THE GRAIN is an involving drama made with care and love, although it gets too caught up in sitcom-like plot twists and soap-opera turns, mostly based around Majid, who works as a tour guide and is cheating on his wife, Julia (Alice Houri), with a married Frenchwoman (Violaine de Carné). It's also way too long at 151 minutes; numerous scenes should have been cut much shorter. However, it is still a fascinating examination of people trapped between two worlds, as an aging man with two families that do not get along tries to thrive and survive in an Arabic community in France.
A hit at film festivals all over the world, THE SECRET OF THE GRAIN won four Cesar Awards, the French equivalent of the Oscars, including Best Picture, Best Director and Best Original Screenplay (both Kechiche), and, perhaps most deservingly, Most Promising Actress (the extraordinary Herzi). THE SECRET OF THE GRAIN is part of BAM's "Winners of the Prix Louis Delluc" series, which runs April 16-28 and also includes Marcel Carné's PORT OF SHADOWS, Maurice Pialat's A NOS AMOURS, Robert Bresson's DIARY OF A COUNTRY PRIEST, Jacques Tati's MONSIEUR HULOT'S HOLIDAY, and Pascale Ferran's LADY CHATTERLY.
In Theaters Now
James and Em are looking for love in all the wrong places
ADVENTURELAND (Greg Mottola, 2009)
http://adventurelandthefilm.com

When we were kids, it was always a treat when our parents packed us in the car and took us to Adventureland, a small amusement park in Farmingdale, Long Island. It wasn't quite the same treat for writer-director Greg Mottola, who documents one summer he spent working as a carny there in the sweet coming-of-age comedy ADVENTURELAND. Jesse Eisenberg stars as Mottola's alter ego, James Brennan, a college grad in 1987 who is planning on traveling through Europe before starting grad school at Columbia — until his parents take a serious financial hit, forcing him to spend the summer working at the local amusement park in Pittsburgh called Adventureland. (Mottola had wanted to shoot the film in the actual Long Island location but found that the current state of Adventureland was too upscale compared to the one he remembers, so he found a more suitable cinematic park.) James is a hyperintellectual virgin who is waiting for true love, and he thinks he might have found it in fellow carny Em Lewin (Kristen Stewart). However, he doesn't know that Em is also a booty call for the older Mike Connell (Ryan Reynolds), the hot maintenance man whose legendary claim to fame is that he once jammed with Lou Reed. Meanwhile, the amusement park's hot-to-trot Lisa P. (Margarita Levieva) has returned, and she might be considering trying out a nice guy like James instead of her usual tough dudes.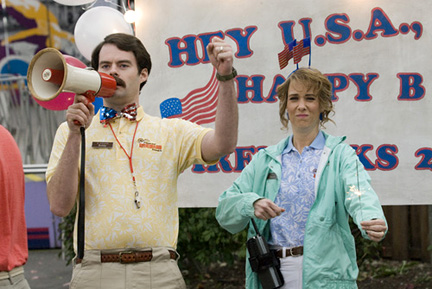 Bill Hader and Kristen Wiig run things at low-rent amusement park

ADVENTURELAND is a very funny, emotionally honest look at growing up faster than one imagined, filled with believable characters and situations in a genre that is often wrought with hyperbole. (Mottola is another member of Judd Apatow's inner circle, having directed episodes of the underrated UNDECLARED and directed and cowrote, with Seth Rogen, the overrated SUPERBAD; prior to that, he wrote and directed the overrated 1999 indie hit THE DAYTRIPPERS, which stars Liev Schreiber, Parker Posey, and Stanley Tucci.) Eisenberg (THE SQUID AND THE WHALE) and Stewart (INTO THE WILD) are magnetic together, conveying their parts with heartfelt emotion; although Eisenberg is seven years older than Stewart in real life — she was born in 1990, after the film takes place — Stewart displays an intelligence beyond her years. The excellent supporting cast features SNL's Bill Hader and Kristen Wiig as the park's crazy owners; FREAKS & GEEKS' Martin Starr as James's best friend, the Russian-lit-obsessed, pipe-smoking Joel; and Matt Bush as Frigo, who never misses a chance to punch James in the nuts. Mottola sets his compelling story to an awesome soundtrack that includes killer tunes by the Replacements, Husker Du, Big Star, the Cure, Judas Priest, and plenty of Lou Reed and the Velvet Underground (as well as a Foreigner tribute band and Falco's "Rock Me Amadeus"). ADVENTURELAND could just be the JUNO of 2009.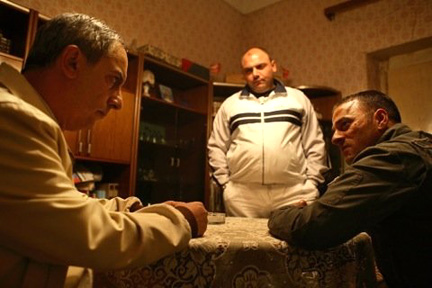 Italian crime epic looks at Camorra syndicate in Naples
GOMORRAH (Matteo Garrone, 2008)
IFC Center
323 Sixth Ave. at West Third St.
212-924-7771

Winner of the Grand Prix at the 2008 Cannes Film Festival, GOMORRAH is a violent, intimate look at the modern-day Camorra crime syndicate in Naples and Caserta. Based on the nonfiction novel by investigative journalist Roberto Saviano — who has been living under police protection since the fall of 2006 — Matteo Garrone's epic follows five distinct yet interrelated stories set around a dilapidated concrete-block housing project, a sort of GODFATHER meets THE SOPRANOS filtered through Italian Neo-realism. Pasquale (Salvatore Cantalupo) is a tailor who considers sharing his secrets with a Chinese sweatshop to make some much-needed extra cash. Roberto (Carmine Paternoster) is having second thoughts training under Franco (Toni Servillo), who runs a toxic waste dumping business. Don Ciro (Gianfelice Imparato) has to deal with a delicate, difficult situation when Maria's (Italian singing star Maria Nazionale) young son joins the secessionists, a rival gang. Marco (Marco Macor) and Ciro (Ciro Petrone) are loose cannons who keep messing with the wrong people. And Totò (Salvatore Abruzzese) is a thirteen-year-old boy who is helping out the Camorra against his mother's wishes — and is soon faced with a life-changing decision. Beautifully shot by Marco Onorato and featuring a cast of primarily nonprofessional actors, GOMORRAH is a deeply involving crime drama, all the more frightening because it's based on real, current situations.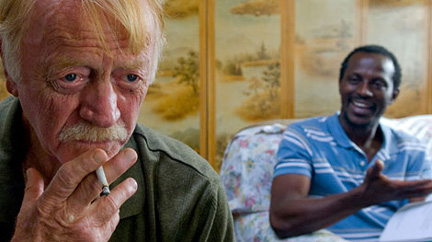 William and Solo form an unusual friendship in latest Bahrani film
GOODBYE SOLO (Ramin Bahrani, 2008)
Angelika Film Center
18 West Houston St. at Mercer St.
212-995-2000
Lincoln Plaza Cinemas
1866 Broadway at 63rd St.
212-757-2280
http://www.lincolnplazacinema.com
http://www.goodbyesolomovie.com

Winner of the International Critics Prize at the 2008 Venice Film Festival, GOODBYE SOLO is another intelligent, thoughtful drama from Ramin Bahrani (MAN PUSH CART, CHOP SHOP) that deals with outsiders trying to find their way in a modern America filled with loneliness. Ivory Coast native Souléymane Sy Savané makes a sparkling debut as Solo, a Senegalese cabdriver in Winston-Salem who dreams of becoming a flight attendant. One night he picks up a grizzled old southern man named William (former Elvis Presley Memphis Mafia stalwart Red West), who hires Solo to take him to Blowing Rock in a few weeks' time. Suspecting that William might be planning to jump off the North Carolina landmark — legend has it that the wind is so strong atop the mountain that it can sweep people up into the sky — Solo ingratiates himself into the angry old man's life, trying to become friends with a man who just wants to be left alone. But as Solo finds out more about William, he believes he might be able to give him a reason to go on. In just three films, Iranian-American director Bahrani has proved himself to be a master of character development and subtle, realistic storytelling, resulting in superb works that give marvelous insight into the human experience.
Craven and Cunningham do much better the second time around
THE LAST HOUSE ON THE LEFT (Dennis Iliadis, 2009)
AMC Empire 25
234 West 42nd St. between Broadway & Eighth Ave.
212-398-3939
http://www.thelasthouseontheleft.com

In 1972, writer-director Wes Craven and producer Sean S. Cunningham teamed up on the low-budget grindhouse movie LAST HOUSE ON THE LEFT, an insipid piece of trash that quickly became a cult classic, still regarded by some as a masterpiece of the genre. More than a third of a century later, following Craven's success with the Nightmare on Elm Street series and Cunningham's Friday the 13th franchise, the two have teamed up with producer Marianne Maddalena to revisit THE LAST HOUSE ON THE LEFT. Director Dennis Iliadis and writers Mark Haslett, Carl Ellsworth, and Adam Alleca have taken the core story of a crazy group of killers who terrorize a family and added much of the nuance that the original was missing, resulting in a tense, creepy thriller that is closer in mood and style — and, in significant places, plot — to Michael Haneke's home-invasion film FUNNY GAMES than the first LAST HOUSE movie. (In fact, one wonders whether Craven and Cunningham were influenced by Haneke's 2008 remake of his own 1997 original when deciding to tackle a new LAST HOUSE, especially because of the plot similarities. LAST HOUSE also owes a debt to Ingmar Bergman's harrowing 1960 Oscar-winning Swedish film THE VIRGIN SPRING.)
When high school swimming champion Mari Collingwood (Sara Paxton) and her parents, John (Tony Goldwyn) and Emma (Monica Potter), head out on a vacation to their isolated lake house, they have no idea they will soon be battling a vicious band of rapists and murderers led by the evil Krug (Garret Dillahunt). The new film thankfully gets rid of the stupid subplot involving the hapless sheriff and deputy while also adding much-needed depth to the character of Justin (Spencer Treat Clark), Krug's teenage son. Despite an awful, wholly unnecessary scene tacked on at the end — did anybody really think this was a good idea? — the remake is far superior to the original, a gripping film that ably stands on its own, alongside such recent terror fare as Rob Zombie's THE DEVIL'S REJECTS, Bryan Bertino's THE STRANGERS, and the second FUNNY GAMES.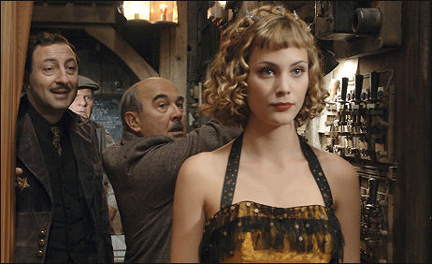 PARIS 36 has grand plans that never quite work out
PARIS 36 / FAUBOURG 36 (Christophe Barratier, 2008)
Paris Theatre
4 West 58th St. between Fifth & Sixth Aves.
212-688-3800
http://www.theparistheatre.com
http://www.sonyclassics.com/paris36

The opening night film at Lincoln Center's annual "Rendez-vous with French Cinema" in February, PARIS 36 is a disappointing kitchen-sink melodrama that, despite a promising beginning, quickly devolves into tedium. When the owner of the Chansonia, the local vaudeville theater, can't make his payments, small-time gangster Galapiat (Bernard-Pierre Donnadieu) takes over the building, with plans to sell it to the highest bidder. But the sweet, lovable Pigoil (Gérard Jugnot), whose wife walked out on him and took their accordion-playing son (Maxence Perrin) with her, is not about to let the theater where he's served as stage manager for more than three decades leave him as well, so he suddenly decides to occupy the building, with the support of would-be comedian Jacky (Kad Merad) and workers rights activist, tough guy, and ladies' man Milou (Clovis Cornillac). The three men need a star, and they might just have found one in the young and innocent Duce (Nora Arnezeder), whom Galapiat has taken under his rather large wing. Meanwhile, Fascism is spreading through parts of Europe as the Popular Front wins the election in France. Although it aspires to be much more, PARIS 36 is essentially one of those clichéd tales of a bunch of people thinking they can save the world — or at least their microcosmic place in it — by putting on a show. Hey, it always worked for the Little Rascals. Throw in the mob, the Nazis, unionizing, cheating spouses, old-fashioned romance, a star being born, and some fast carpentry and you have a little of everything but not enough of something.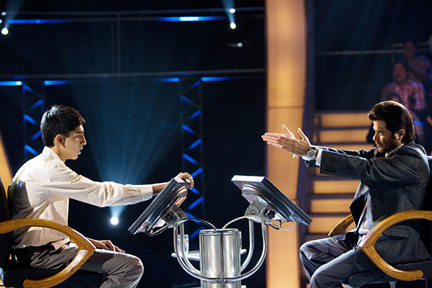 Jamal goes for the big bucks in SLUMDOG MILLIONAIRE
SLUMDOG MILLIONAIRE (Danny Boyle, 2008)
http://www.foxsearchlight.com/slumdogmillionaire

In modern-day Mumbai, Jamal Malik (Dev Patel) is being brutally interrogated by a police inspector (Irrfan Khan) who is certain that Jamal is cheating on the popular game show WHO WANTS TO BE A MILLIONAIRE? The cop won't even consider that a young, uneducated chaiwalla, a lowly tea server at a call center, could possibly know enough to be successful on the program. But through a series of harrowing flashbacks, Jamal recounts his difficult, miserable life growing up on the streets with his brother, Salim (Madhur Mittal), explaining how his experiences with extreme poverty, bigotry, child abuse, and gang violence led him to know certain answers in fascinating, bizarre, and mostly sad ways. As he approaches the final question, everything he's ever loved and believed in hangs in the balance. SLUMDOG MILLIONAIRE is extremely well directed by Danny Boyle (TRAINSPOTTING, 28 DAYS LATER), with a smart script by Simon Beaufoy (THE FULL MONTY) based on Vikas Swarup's novel Q AND A. Freida Pinto makes a strong debut as Latika, the girl who comes between the two brothers, and Bollywood star Anil Kapoor is wonderfully smarmy as Prem Kumar, the Indian Regis Philbin. A mesmerizing, edge-of-your-seat tale, SLUMDOG MILLIONAIRE was the sleeper hit of 2008 until it won four Golden Globe awards, followed by eight Oscars, including Best Director and Best Picture.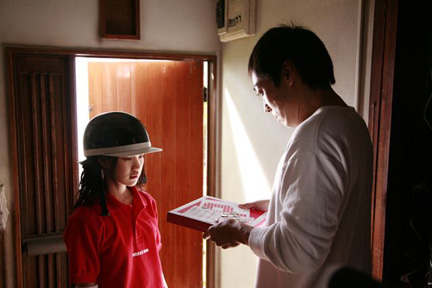 Tokyo shut-ins have rare moment of human contact in SHAKING TOKYO
TOKYO! (Michel Gondry, Léos Carx, and Bong Joon-ho, 2008)
Landmark Sunshine Cinema
143 East Houston St. between First & Second Aves.
212-330-8182
http://www.landmarktheatres.com

Labeled a "fantasy in three movements," TOKYO! consists of a trio of distinct tales set in the thriving heart of Japan's capital city. In Michel Gondry's INTERIOR DESIGN, his best work since 2004's ETERNAL SUNSHINE OF THE SPOTLESS MIND, a young couple, Hiroko (Ayako Fujitani) and Akira (Ryo Kase), arrive from the provinces with dreams of making it big in the film business. Unable to find worthwhile jobs or an affordable apartment, they are overstaying their welcome with Hiroko's school friend Akemi (Ayumi Ito). Feeling lost and invisible, Hiroko ventures out one day and, well, as fans of Gondry's would expect, something very strange happens. In MERDE, French director Léos Carax's first film since 1999's POLA X, a wild-eyed, CHUD-like (Cannibalistic Humanoid Underground Dweller) character (Denis Lavant) emerges from below, wreaking havoc on the streets of Tokyo, speaking a bizarre language that only French magistrate Maitre Voland (Jean-Francois Balmer) can understand. And in Bong Joon-ho's SHAKING TOKYO, the director of THE HOST tells the lonely tale of a hikikimori (Teruyuki Kagawa), an agoraphobic shut-in, who becomes intrigued by the young woman (Yu Aoi) who delivers his pizza and considers actually going outside, into a Tokyo that is being rattled by a series of earthquakes. While MERDE is an in-your-face assault that is filled with anger toward the audience, INTERIOR DESIGN and SHAKING TOKYO are beautifully rendered, engaging stories that will make viewers forget the mess in the middle.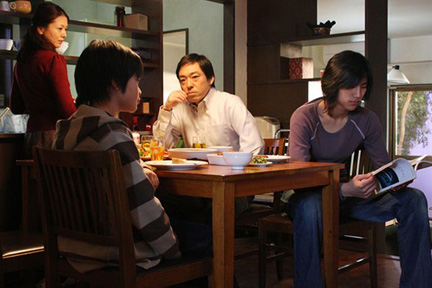 Tokyo family is a metaphor for all of Japan in Kiyoshi Kurosawa film
TOKYO SONATA (Kiyoshi Kurosawa, 2008)
Quad Cinema
34 West 13th St. between Fifth & Sixth Aves.
212-255-8800
http://www.tokyosonatamovie.com

Winner of the Un Certain Regard Jury Prize at Cannes, TOKYO SONATA serves as a parable for modern-day Japan. Ryuhei Sasaki (Teruyuki Kagawa) is a simple family man, with a wife, Megumi (Koyoko Koizumi), two sons, Takashi (Yu Koyanagi) and Kenji (Kai Inowaki), and an honest job as an administration director for a major company. When Ryuhei is suddenly let go — he is being replaced by much cheaper Chinese labor — he is so ashamed, he doesn't tell his family. Instead, he puts on his suit every day and, briefcase in hand, walks out the door, but instead of going to work, he first waits on line at the unemployment agency, then at an outdoor food kitchen for a free lunch with the homeless — and other businessmen in the same boat as he is. Taking out his anger on his family, Ryuhei refuses to allow Kenji to take piano lessons and protests strongly against Takashi's desire to join the American military. But then, on one crazy night — which includes a shopping mall, a haphazard thief (Koji Yakusho), a convertible, and some unexpected violence — everything comes to a head, leading to a brilliant finale that makes you forget all of the uneven missteps in the middle of the film, which is about a half hour too long anyway. Kagawa, who is also one of the stars of the omnibus TOKYO! (which opened March 6), is outstanding as the sad-sack husband and father, matched note for note by the wonderful Koizumi, who searches for strength as everything around her is falling apart. And it's always a hoot to see Yakusho, the star of such films as Kurosawa's CURE, Shohei Imamura's THE EEL, Rob Marshall's MEMOIRS OF A GEISHA, and Alejandro González Iñárritu's BABEL, seen here as a wild-haired, wild-eyed wannabe burglar.
Zeitgeist Films
Un Certain Regard winner at Cannes is now at the Quad
TULPAN (Sergey Dvortsevoy, 2008)
Quad Cinema
34 West 13th St. between Fifth & Sixth Aves.
212-255-8800

Critics darling TULPAN has won prestigious festival awards in Cannes, London, Zurich, Karlovy Vary, Tokyo, India, Reykjavic, and Montreal, was selected for the 2008 New York Film Festival, and recently had a two-week limited engagement at Film Forum before moving over to the Quad. The first feature-length narrative by Sergey Dvortsevoy (who was previously hailed for such short documentaries as HIGHWAY and PARADISE), TULPAN is shot in the vast, empty landscape of the Hunger Steppe in southern Kazakhstan, where a former sailor, Asa (Askhat Kuchinchirekov), is living with his sister, Samal (Samal Yeslyamova), her ornery shepherd husband, Ondas (Ondasyn Besikbasov), and their three young children. Ondas is trying to marry Asa off to the last young woman in the territory, Tulpan, but her rude parents want no part of the sailor — and Tulpan, who is hiding behind a curtain, supposedly has a problem with the size of Asa's ears. An extremely disappointed Asa returns to the family yurt, determined to win Tulpan's heart with the help of his best friend, the gold-toothed Boni (Tulepbergen Baisakalov). Meanwhile, Ondas can't wait to get rid of Asa, whom he believes to be a lazy good-for-nothing taking advantage of Samal's kindness and generosity. With lambs being born dead and the health of the flock in jeopardy, tempers begin to flare as the future seems as desolate as the dusty steppes that surround the nomadic family. TULPAN, beautifully shot by Jola Dylewska, is a wonderfully engaging slice-of-life drama in which traditions battle modernity and loneliness is everywhere — even in a mother camel concerned when a vet shows up to try to take away her ailing offspring in what turns out to be one of the funniest scenes of the year. The kids are a riot as well; daughter Nuka (Nurzhigit Zhapabayev) can't stop singing loudly, son Beke (Bereke Turganbayev) can recite the news from the radio verbatim while picking blackheads off his father's back, and baby Maha (Mahabbat Turganbayeva) just wanders around, as cute as can be. TULPAN is a special little treat.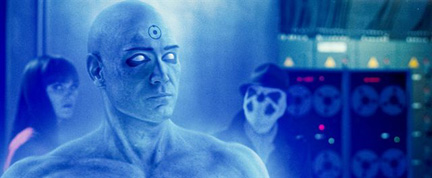 Dr. Manhattan is getting an idea in very different kind of superhero movie
WATCHMEN (Zack Snyder, 2009)
http://watchmenmovie.warnerbros.com

After more than twenty years, it's finally here. Zack (300) Snyder's brilliant, near panel-by-panel re-creation of Alan Moore and Dave Gibbons's genre-defining WATCHMEN doesn't update the setting one bit. It's still an alternate history, a dystopian 1980s with Richard Nixon in office, celebrating victory in Vietnam while trying to with the Cold War against the Russians. That era's very real preoccupations might not quite match our own, but in this age of international terrorism, fear of violent death is still used as an effective political tool. Snyder's bold move, to keep the '80s setting intact, complete with hair, color, and style, is visually stunning, if oddly disconcerting; he also does an outstanding job going back to the '50s and '70s, following Gibbons's beautiful design and Moore's musical sensibility. (The soundtrack includes obvious songs by Dylan, Hendrix, Simon & Garfunkel, Leonard Cohen, and Wagner as well as a killer "Desolation Row" by My Chemical Romance over the closing credits.) Yet the genius lies in the universal nature of Moore's story. Snyder maintains his atmosphere of dread, of people being tiny cogs caught in a machine manufacturing fear to control humanity, and it works. Because for many, that same system operates today, albeit with different faces, different bad guys, and different silhouettes and color schemes. Snyder's refusal to update the superficial points out all the more strongly the essential power of Moore's observations. The look is superb, with Gibbons's characters walking right off the page and into three dimensions, breathing humans that fully embody their two-dimensional origins, often more fascinating out of costume than dressed for duty.
The story, of course, is more difficult to transfer intact. There are added scenes that weren't panels as well as inevitable elisions and telescoping of the original twelve-issue limited series. The sheer genius of Moore's metafiction, his exploration of the Nietzschean "superman" and his comic book counterparts, and the supratextural additions, such as his deftly woven counterpoint comic-within-a-comic Tales of the Black Freighter, don't all make it to the big screen. How could they? The movie's more than two and a half hours already. (Some of these elements will be eventual DVD extras.) If you didn't read the book, you might miss the metafiction, the counterpoint, and possibly much of the plot, but the awesome Rorschach and the amazing Dr. Manhattan are psychologically and visually pitch-perfect. See it for the characters, at the very least (played by Billy Crudup, Jackie Earle Haley, Patrick Wilson, Matthew Goode, Malin Akerman, and Carla Gugino bringing to life Nite Owl, the Silk Spectre, Ozymandias, and others, with Jeffrey Dean Morgan nearly stealing the show as the Comedian). Mirroring the destruction/rebuilding of the narrative arc, Moore's book itself effectively deconstructed the comic book superhero genre, blowing it to bits and pulling it to pieces, setting the stage for the genre's rebirth, the graphic novel creative explosion of the 1980s and '90s. Perhaps it is not coincidental that the film comes out a time when that genre is experiencing a rebirth of its own, with THE DARK KNIGHT and IRON MAN garnering both critical praise and public acclaim. But Moore's commentary on the twentieth century, true compassion, and humankind's messy urge to annihilate and save itself at the same time still makes a hell of a lot of sense today.
Riff's Rants & Raves: Live Music & Dance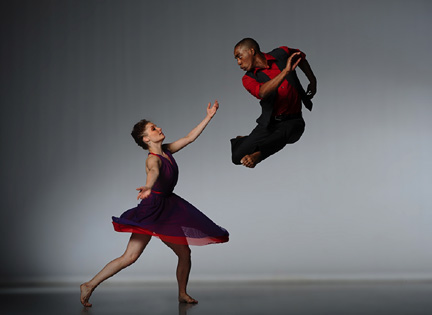 Eduardo Patino, NYC
Megan Jakel and Renaldo Gardner reach out in Troy Powell's HOPE (THE FINAL RISE)
AILEY II
Ailey Citigroup Theater at the Joan Weill Center for Dance
405 West 55th St. at Ninth Ave.
April 15-26
Tickets: $45
212-868-4444
Alvin Ailey Dance Theater continues its fiftieth anniversary with Ailey II performing both new works and repertory favorites in its home theater, including Sidra Bell's VALSE, associate artistic director Troy Powell's HOPE (THE FINAL RISE) and THE EXTERNAL KNOT, George Faison's MOVIN' ON, Chang Yong Sung's REQUIEM, Christopher L. Huggins's WHEN DAWN COMES…, and an excerpt from Jessica Lang's SPLENDID ISOLATION II.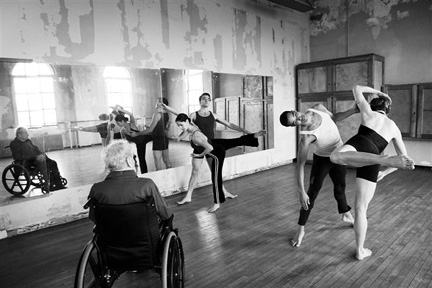 Mark Seliger
Merce Cunningham will celebrate his ninetieth birthday at BAM
MERCE CUNNINGHAM AT 90
Brooklyn Academy of Music
BAM Howard Gilman Opera House
30 Lafayette Ave. between Ashland Pl. & St. Felix St.
April 16-19 (April 17 performance reviewed)
Tickets: $25-$75
718-636-4100

Merce Cunningham knows how to throw a party. For his ninetieth birthday, he's come to the Brooklyn Academy of Music for the world premiere of the specially commissioned NEARLY NINETY, a thrilling evening-length piece that runs, appropriately enough, ninety minutes, broken into two sections (with one intermission). He's gathered some extraordinary friends, old and new, to join him for the celebration — Franc Aleu brought the video, Brian McDevitt the lighting, Romeo Gigli the costumes, and Benedetta Tagliabue a very unusual stage sculpture, while the live music comes courtesy of company music director Takehisa Kosugi, Led Zeppelin bassist John Paul Jones, and local legends Sonic Youth. As is the custom of the Merce Cunningham Dance Company, which was founded in 1953 at Black Mountain College by Cunningham and his longtime partner, John Cage, each of the collaborators worked independently of one another, with all the parts forming a whole shortly before opening night.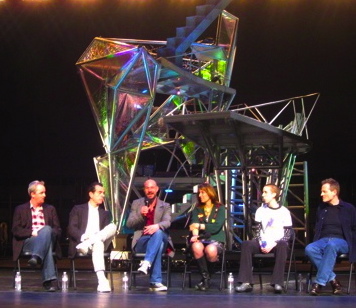 twi-ny/mdr
Merce Cunningham collaborators discuss the new show at BAM
NEARLY NINETY begins with the musician-composers, seen only in silhouette, playing in Tagliabue's multilevel futuristic space pod, which sits behind several screens. The dancers then start arriving in pairs, moving with exacting precision, wearing Gigli's full-body white unitards with brown-gray triangular patterns cutting across them. As Aleu's video of wafting smoke and drops of water rippling in a pond appear on the scrims, the dancers perform slow-paced lifts and holds, their bodies coming together as one. Screeching electronic noise emerges from speakers all over the Howard Gilman Opera House, enveloping the crowd, as Sonic Youth guitarists Thurston Moore and Lee Ranaldo virtually shred their instruments. Following intermission, the screens are gone and the stage sculpture opens to the crowd, revealing the musicians and a series of Escher-like stairways, one leading up to the heavens. Four small video screens rise and fall from the ceiling, showing Kasugi creating sound with a screw in a metal pan. The dancers' costumes are now even tighter with more white space, their right arms in gray covered down to their fingers, a blue racing stripe running up their left side. They again move with careful angulation to the experimental sounds emanating from the pod, at one point accompanied by Sonic Youth bass player Kim Gordon's haunting voice. And then, when it's over, the large company — fourteen dancers and six musicians — is joined by Cunningham in the middle, lifting his arms in admiration from his wheelchair, the audience standing and cheering, wishing him a very happy birthday indeed.
RECORD STORE DAY
Multiple locations
Saturday, April 18
Admission: free
More than two dozen music stores in New York City and Long Island will be participating in Record Store Day, honoring the LP. A number of artists are releasing special songs available on seven-inch vinyl for the event, including Tom Waits, Booker T. Jones, and Bad Religion. Among the locations taking part in this promotion are Other Music, Bleecker Street Records, Halcyon, Kim's Video & Music, earwax records, Sound Fix, and Fat Beats.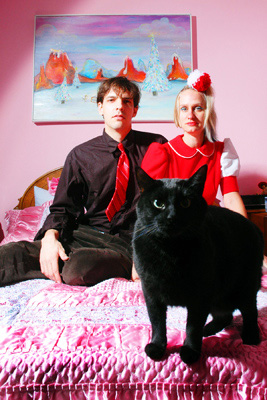 Quintron wants to party with you this month
QUINTRON
Wednesday, April 22, Santos Party House, 100 Lafayette St., 212-714-4646, $10, 8:00
Friday, April 24, Market Hotel, 1142 Myrtle Ave. at Broadway, 8:00
http://www.santospartyhouse.com
http://www.myspace.com/markethotelnyc
http://www.goner-records.com/quintron
The New Orleans duo of Mr. Quintron and Miss Pussycat has been on the road in support of its latest disc, the effervescent TOO THIRSTY 4 LOVE (Goner, October 2008). The pair's tenth album is a hysterical collection of pseudo-new wave, punk, funk electro-dance rock and craziness, eleven songs that will have you shaking your booty and laughing along to such fun and frantic numbers as "Waterfall," "The Boss Wants to Party with You," and "Model Ex Citizen." Mr. Q affects a riotous British accent on "Sunday Night," and Miss P has a ball on the piercing "Dirt Bag Fever." On the disc, Quintron plays his unique Hammond/ Rhodes combo organ set into the grille of a car and a wood synthesizer/beat machine known as the Drum Buddy, while Miss Pussycat is credited with shakers and wind. Quintron will be at Santos Party House on April 22 with Miss Pussycat and Psychedelic Horseshit, followed by a show at the Market Hotel with Psychedelic Horseshit and Wizzard Sleeve.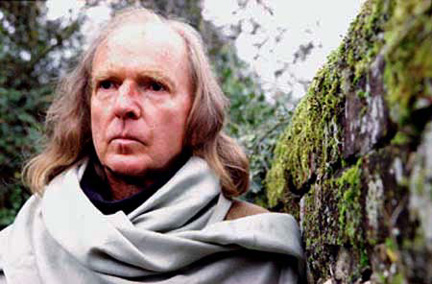 Sir John Tavener's TOWARDS SILENCE premieres on April 23
TOWARDS SILENCE
Rubin Museum of Art
150 West 17th St. at Seventh Ave.
Thursday, April 23, $50
212-620-5000 ext 344
Sir John Tavener closes out the Rubin Museum's fascinating Brainwave series with TOWARDS SILENCE, a site-specific meditation on the four states of Atma, composed for four string quartets commissioned by the Rubin and the Music Mind Spirit. Inspired by Rene Gueron's MAN AND HIS BECOMING ACCORDING TO THE VEDANTA, Tavener examines Vaishvanara (the Waking State), Taijasa (the Dream State), Prajna (Deep Sleep), and Mahattara (Peace and Beatitude), as the music filters down from the highest galleries. Tavener's shows always verge on spectacle; in 2004, Prince Charles's favorite composer, who suffered a heart attack in March 2008, presented the seven-hour musical vigil THE VEIL OF THE TEMPLE overnight at Avery Fisher Hall as part of the summer Lincoln Center Festival. TOWARDS SILENCE, which features the Medici String Quartet, the Attaca Quartet, the Corigliano Quartet, and the Jasper String Quartet, should be another amazing musical experience not to be missed.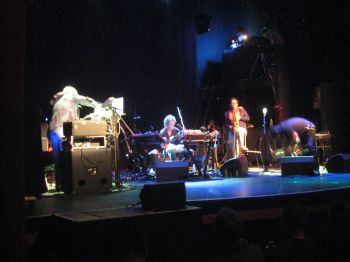 twi-ny/mdr
Lou Reed goes electronic in MM3 show at the Gramercy
METAL MACHINE TRIO: MM3
Blender Theater at Gramercy
127 East 23rd St. at Lexington Ave.
Thursday, April 23, and Friday, April 24, $50
212-777-6800
In 1975, Lou Reed released METAL MACHINE MUSIC, two discs of electronic noise that was either a work of genius ahead of its time or an excuse to get out of his record contract. (We've been known to put it on to end a party.) At the time, Reed told journalist Lester Bangs, who had an obsessive love-hate relationship with Lou, "If people don't realize how much fun it is listening to METAL MACHINE MUSIC, let 'em go smoke their fucking marijuana, which is just bad acid anyway. I don't make records for fucking flower children." Reed, who has been known to be a little sour at times, was downright gleeful at the Gramercy Theatre on April 24, where he revisited the experimental sound of METAL MACHINE MUSIC upon the occasion of the release of his latest album, THE CREATION OF THE UNIVERSE. Billed as "A Night of Deep Noise," the thrilling hour of controlled chaos featured Reed on guitars and live electronics, Ulrich Krieger on tenor sax and live electronics, Sarth Calhoun on live processing and fingerboard continuum, and special guest John Zorn on alto sax. Sitting low at the center of the stage, Reed could be seen smiling often as Calhoun jumped and danced madly, his long blond hair flying all around him, or while Krieger blasted into his sax, bending down to play directly into the monitors to create lovely feedback, and when Zorn let loose with a barrage of energetic staccato sounds. Reed introduced the evening by thanking the crowd for allowing him to put on a show like this; he also commented that although people have always assumed he made METAL MACHINE MUSIC to get out of a record deal, "I guess I must have been serious." Although more than a handful of people walked out on the show, perhaps not in tune with this wild side of Reed — it was well advertised that there would be no songs and no vocals, although Lou occasionally shouted some words and then digitally processed them — it was serious indeed. And plenty of fun, as Reed once again proved that he can still be cutting edge, even at sixty-seven.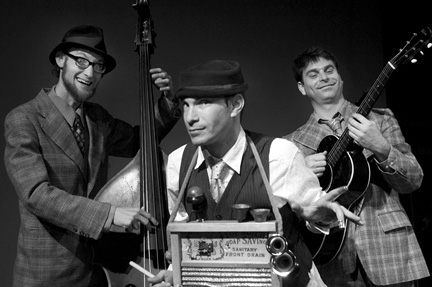 The Wiyos feature vaudevillian ragtime blues, hillbilly swing, and old time country to their live shows
THE WIYOS
92YTribeca
200 Hudson St. at Canal St.
Friday, April 24, $12-$15, 8:30 doors
212-415-5500
http://www.myspace.com/thewiyos
With a calling card that reads: "Vaudevillian Ragtime Blues, Hillbilly Swing and Old Time Country," the Wiyos are a four-piece who are in it for the love of the music and what it represents. Old 78 records. Jug band music. Gamblers and mule skinners. Twenties-era hokum. A healthy reverence for Harry Smith's Smithsonian Folkways compilations. And a touch of what Greil Marcus once referred to as "that old, weird America..." The Wiyos reach for all of these touchstones of our musical heritage and more during their live performances. The lineup features Michael Farkas on washboard, kazoo, and harmonica, "JoeBass" DeJarnette on stand-up bass, Parrish Ellis on resonator guitar, and former Hunger Mountain Boy Teddy Weber on steel guitar and occasional tenor horn, with a sharing of vocal duties and what can only be described as a riveting stage presence. Whether it's Farkas crooning a Gershwin classic through a bullhorn, he and DeJarnette channeling the Marx Brothers, or the band synching up with road-worn purpose to breathe new life into a Blind Willie McTell classic, a show by the Wiyos is guaranteed to contain some showstopping moments. The band engages in a physicality that can reach out and grab almost any type of audience, from youngsters to oldsters, hipsters to hippies, and everyone in between. Here, the group is playing a hometown show before hitting the road in advance of their forthcoming release, BROKEN LAND BELL. The new album will contain all original material featuring collaborations with Brooklyn beat boxer Adam Matta and a fuller, state-of-the-art studio mix. Look for the new songs to shine in a live setting as the band manages to branch out while sticking true to their roots.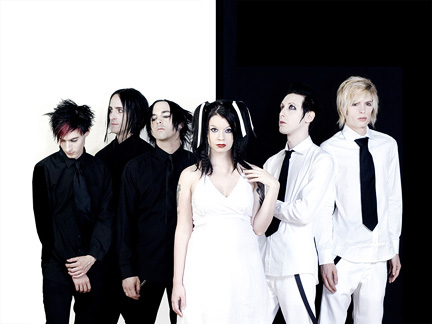 The Birthday Massacre returns to the Highline Ballroom
THE BIRTHDAY MASSACRE
Highline Ballroom
431 West 16th St. between Ninth & Tenth Aves.
Monday, April 27, $15-$17, 7:30
212-414-5994
http://www.nothingandnowhere.com
http://www.highlineballroom.com

We first caught the Birthday Massacre in early 2007, when they were touring behind their great record WALKING WITH STRANGERS. As we wrote then, "The Birthday Massacre brought their massive sound to the Highline Ballroom on January 24 for a killer set of old and new tunes. As Rainbow slashed his guitar, Owen sliced his keyboard, and O.E. pounded on the drums, Chibi twirled about, giving the dedicated fans just what they came for — the Toronto band's unique mix of electronica, '80s new wave, goth, metal, and industrial, often all within the same song. Tearing through such gems as 'Video Kid,' 'Red Star, 'Remember Me,' and 'Kill the Lights,' Chibi, her tattoos practically glowing on her bare arms, flitted about coquettishly, interacting playfully with the audience, which knew every word to every song. The three-song encore kicked off with a monster version of the haunting 'Blue,' followed by 'Holiday' and 'Happy Birthday,' all from 2005's VIOLET. Throughout, the band seemed to be having just as much fun as the crowd. The Birthday Massacre are a band on the rise; don't miss them next time they come around." Well, that time is now, as the band returns to the Highline Ballroom in support of its first live album, SHOW AND TELL (Metropolis, May 5) which was recorded in Hamburg in late 2007 on the same tour that we saw. All of the above songs except for "Holiday" are on the new disc, as well as "Unfamiliar," "Horror Show," "Violet," and six other cool tunes steeped in heavy guitars and keyboards. Opening up will be California's I Am Ghost, whose THOSE WE LEAVE BEHIND came out last October, and Finnish band Dommin, on the road with its new live CD/DVD, NIGHTWISH.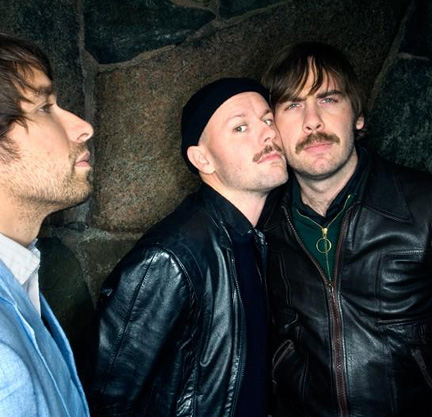 Peter Björn and John bring new songs to Webster Hall
PETER BJÖRN AND JOHN
Webster Hall
125 East Eleventh St. between Third & Fourth Aves.
Wednesday, April 29, $25, 7:00
http://www.myspace.com/peterbjornandjohn
Swedish trio Peter Björn and John hit it big with 2007's WRITER'S BLOCK, permeating the airwaves with the ridiculously infectious "Young Folks." Now lead guitarist Peter Morén, bassist Björn Yttling, and drummer John Eriksson are promoting their follow-up, LIVING THING (Almost Gold, March 31, 2009). They'll be at Webster Hall on April 29 with Chairlift, who attracted lots of buzz when its song "Bruises" was used on an iPod commercial.
Riff's Rants & Raves: Theater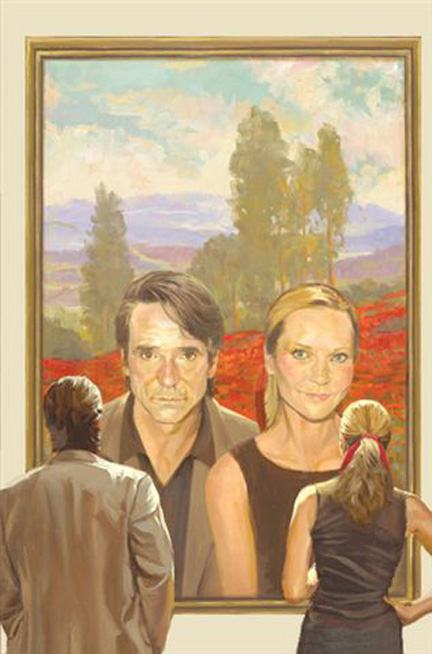 New play fails to make a lasting impression
IMPRESSIONISM
Gerald Schoenfeld Theatre
236 West 45th St. between Broadway & Eighth Ave.
Through July 5
http://impressionismtheplay.com

Michael Jacobs's IMPRESSIONISM is a wisp of a play, a slight trifle that is not quite ready for the Great White Way. Although there is much hoopla over the return to the New York stage of Tony winners Joan Allen (BURN THIS!, 1988) and Jeremy Irons (THE REAL THING, 1984), neither is given that much to do, although it is still a pleasure seeing them together — even if it is sometimes difficult to hear what Irons is saying. Allen is Katharine Keenan, a gallery owner with family issues who is not able to actually sell the work in her shop. Irons is a photojournalist who hasn't snapped a picture since one of his subjects died tragically in Africa. He is sort of an unpaid intern who hangs around the gallery, reading the paper at his desk while she goes on about cranberry muffins. They also play various characters in flashbacks that explain their current state of mind and stunted emotional development. The play also features an underutilized Marsha Mason as a wealthy woman who wants to buy a Mary Cassatt painting for her pregnant daughter, Michael T. Weiss as a wealthy man with a deep interest in a Modigliani, and André De Shields as an African man named Sweet Potato and a wise, elderly baker. Set changes are accomplished behind a scrim on which various paintings — not all by Impressionists — are projected, but they lose their luster the more close in the image, just as the play never really connects the dots quite like it wants to. Originally, IMPRESSIONISM, which is barely more than an hour and a half, had an intermission, but that was done away with — at least partly because not everyone in the audience came back after the break.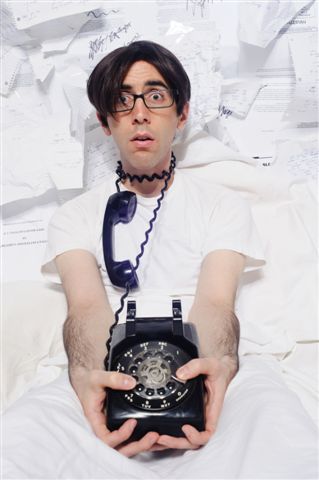 Dan Fishback's take on the Chanukah Wars comes to Dixon Place
YOU WILL EXPERIENCE SILENCE
Dixon Place
161 Chrystie St. between Rivington & Delancey Sts.
April 10-22 (April 11 performance reviewed)
Tickets: $15
212-219-0736
http://www.youwillexperiencesilence.com

Dan Fishback's YOU WILL EXPERIENCE SILENCE is an outrageously funny play that takes place in a white bed surrounded by piles and piles of paper. Fishback stars as Ian Fleishman, a contemporary gay Jew staying home from work because he's sick, as well as a teenage Judah Maccabee, the warrior who led the Jewish revolt against the Greek empire in the second century BCE. But Fishback's Judah is not quite ready to play the hero; instead, he's a whiny homosexual who would rather stare at hot soldiers than join his father, Mattathias, in the bloody fight for freedom. Judah hangs out with his best friend, Ezra (an absolutely superb Max Steele), whose flirtation with "hot soldier" Demetrius (Joseph Keckler) is threatening to become vividly physical. The scenes shift back and forth through time sans costume or set changes, with Ian relating his life story through the pieces of paper that are taped to the wall behind his bed, ironic letters and documents that are further developed metaphorically through Judah's experiences with Ezra, Demetrius, and his radical father (also played by Keckler).
Stephen Brackett's deft direction allows the play to move between eras effortlessly; it is particularly effective when Ezra and Demetrius keep getting hotter and heavier on one side of the bed while Judah complains away on the other, neither cognizant of what is going on next to them. YOU WILL EXPERIENCE SILENCE is a fun historical comedy that isn't afraid to touch on some very serious topics relating to love and war. Originally titled THE LAST CHANUKAH, it was produced as part of the Six Points Fellowship for Emerging Jewish Artists partnership. The play has been so successful that an encore performance has been added on May 4 — don't miss it!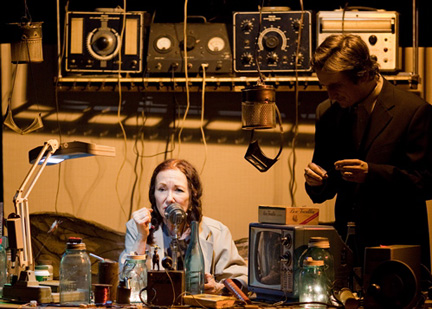 Ryan Jensen
RED FLY / BLUE BOTTLE is a wonder to behold
RED FLY / BLUE BOTTLE
HERE Arts Center
145 Sixth Ave. at Dominick St.
Through May 2
Tickets: $20
212-352-3101

The remarkable set of RED FLY / BLUE BOTTLE is a character all its own, strewn with outdated mechanical pieces, clockworks, scientific paraphernalia, an old-fashioned record player, electronic equipment, and various other odd objects that emerge from boxes and suitcases. Moving scrims serve as both devices to further the narrative as well as video screens on which are projected abstract images and story-related ephemera. Featuring music by Christina Campanella and words by Stephanie Fleischmann, RED FLY / BLUE BOTTLE is primarily about memory, evoking a long-lost past exemplified by the relationship between Clarissa (Jesse Hawley) and her husband, known only as the Man (Chris Lee). When he is called away, she pines for him, unsure of his return. Meanwhile, the Old Lady (Black-Eyed Susan) continues her intensive examination of flies as the Operator (Campanella) contributes abstract poetic narration and leads a three-piece band (with Sammy Baker on multiple instruments, Erich Schoen-René on cello, and offstage and prerecorded music) through ghostly songs. Hawley and Lee usually sing too conventionally, somewhat marring the avant-garde feel of the play; it is far more successful when they and Campanella talk-sing, but even then, the narrative is difficult to follow. Mallory Catlett's direction makes full use of Jim Findlay's set, which impressively lays out Matt Verta-Ray's sound sculptures and Peter Norrman's archival video that evokes the work of Bill Morrison and Guy Maddin. Even though it drags a bit too much, RED FLY / BLUE BOTTLE is a sonic and visual wonder.
Monday, April 20 Post-performance Composer and Librettist Talkback with Campanella and Fleischmann
Sunday, April 26 Recollecton/Re-Collection, post-performance found sound workshop for al ages
Monday, April 27 The Shifting Lens: How Memory Mediates a Changing World, post-performance panel discussion with Noga Arikha, Gioia Timpanelli, and Marylene Cloitre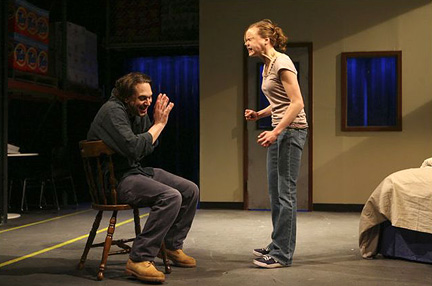 Neil LaBute makes his Broadway debut with REASONS TO BE PRETTY
REASONS TO BE PRETTY
Lyceum Theatre
149 West 45th St. between Sixth & Seventh Aves.
Tickets: $31.50 - $226.50
http://www.reasonstobepretty.com
http://www.shubertorganization.com
Neil LaBute's Broadway debut, starring Marin Ireland, Steven Pasquale, Piper Perabo, and Thomas Sadoski and directed by Terry Kinney, will add Monday performances beginning April 27. There are also student rush tickets available for each performance two hours prior to curtain for $26.50. Look for our review, coming next week!
Riff's Rants & Raves: Art & Literature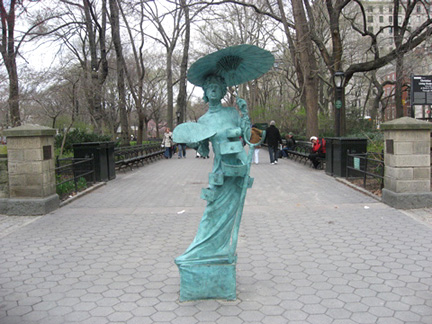 twi-ny/mdr
Christian Jankowski's "Dali Woman" welcomes visitors to Central Park
PUBLIC ART FUND TALKS
The New School, John Tishman Auditorium
66 West 12th St. between Fifth & Sixth Aves.
Wednesday, April 29, $5, 6:30
212-980-3942
German multimedia, multi-disciplinary artist Christian Jankowski will speak at the New School about his work, which most recently has been on display in New York City at Doris C. Freedman Plaza at the entrance to Central Park at 60th St. & Fifth Ave. The installation initially consisted of three "Living Sculptures" based on people who perform on the streets of Barcelona, representing famous or symbolic figures so tourists can take pictures with them (and give them money). While "Dali Woman," inspired by the Spanish painter's "The Anthropomorphic Cabinet of Woman," and "El Che," a life-size statue of Che Guevara smoking a cigar, are still on the cobblestone pathway, the Roman Legionaire known as "Caesar" disappeared for a while but is now back in place.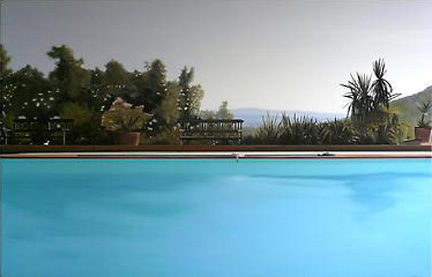 Courtesy of Stellan Holm Gallery.
Martin Borowski, "Pool," oil on canvas, 2008
MARTIN BOROWSKI: SEHNSUCHT ZWEI
Stellan Holm Gallery
524 West 24th St. between Tenth & Eleventh Aves.
Tuesday — Saturday 10:00 am - 6:00 pm through April 30
Admission: free
212-627-7444

German artist Martin Borowski creates a window to the outside world in the stunning "Sehnsucht Zwei," comprising eleven extraordinary photorealistic paintings at the Stellan Holm Gallery. In Borowski's immensely skillful hands, the works come alive, serving as windows offering views of nature and architecture — and not just because some of the paintings are actually of windows offering views of nature and architecture. "Pool" features a horizon line that evokes the photography of Hiroshi Sugimoto, although Borowski infuses it with beautiful blue and green. In "Okohof," a car has just come down from the mountains and is about to cut through angled shadows cast by two black and gray buildings in the right of the frame. In "American Academy 2," the horizontal composition is disrupted by a small green tree in one corner and a vertical window in the center, contrasting against the carefully constructed gray bricks; the shade is drawn about two-thirds of the way down, providing a small peek into what's inside — while also seemingly reflecting clouds and blue sky at the top, further calling into question the interior and the exterior. "Museum 11" is a daring display of vertical and horizontal lines intersecting with one another, while "Abgrund" is a calmer but no less complicated arrangement of geometric shapes and patterns in the guise of an empty lakeside plaza. The sole interior, "Still Life 1," features a startling purple table on which a closed white laptop rests, a sly nod, perhaps, to the other naturalistic works that have nothing to do with the computer age, remnants of a much simpler time.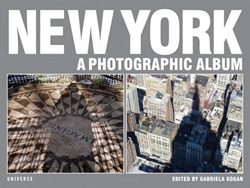 NEW YORK: A PHOTOGRAPHIC ALBUM
edited by Gabriela Kogan (Universe, March 2009, $17.95)

With the explosion of affordable digital cameras and camera phones was born a new artist: the everyday photographer, as people all over the world filled their computers — on MySpace, flickr, Facebook, their own home pages — with an endless stream of pictures, taken on vacation, just walking around, or hanging out with their cats. Graphic designer and author Gabriela Kogan has compiled more than five hundred color photos taken in New York City by sixty photography enthusiasts who work as writers, architects, sound recordists, engineers, telecommunications executives, and other day jobs, turning to the camera to express themselves on the side, whether they live in or near the city or were traveling from far away. "New York is whoever loves it, and this book was created by people who love New York," Kogan writes in the book's introduction. Although the vast majority of the pictures were taken over the last few years, a handful date back to the 1950s and 1960s, adding a bit of history to the iconic imagery of New York. The small, horizontal hardcover (measuring 5 3/4" x 4 3/8") is meant to be more of a photo album than a book of fine art photography, but that doesn't mean there aren't lots of splendid photos inside. Kogan has arranged the pictures somewhat thematically, with sections on food, buildings, signage, and nature, with each pair of photos across spreads echoing each other either conceptually or compositionally, by color pattern or subject matter. Kogan considers NEW YORK: A PHOTOGRAPHIC ALBUM a book by and for the people. "There are hundreds of photographs that have been left out, but could and should be here," she concludes in the introduction. "We invite all who might one day have this book in their hands to add to it, enrich it, and make it as much their own as they feel this city to be."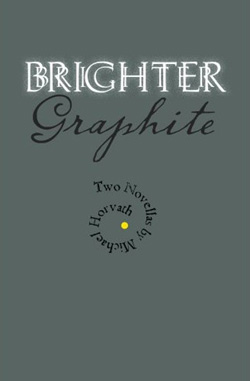 BRIGHTER GRAPHITE by Michael Horvath (Tatra Press, April 25, $14)
Barnes & Noble Park Slope
267 Seventh Ave.
Saturday, April 18, free, 2:00
718-832-9066

In his stunning debut, BRIGHTER GRAPHITE: TWO NOVELLAS, Michael Horvath leads readers into the Province, a curious, offbeat fantasy land filled with extreme eccentrics. "I regarded my pencil with incredulity," begins GRAPHITE, as a man ponders the quality of his writing instrument. Much like the protagonist in fellow Brooklynite Paul Auster's THE BROOKLYN FOLLIES obsesses over the type of notebook he uses, Horvath's main character is so dedicated to his preferred brand of pencil that he decides the must travel to the company that makes the product, in the city of Graphite, and find out why his latest shipment of pencils don't match up to the older ones. "The journey could not fail to be enlightening and gratifying," the protagonist explains as he sets out on his adventure. The story itself is also "enlightening and gratifying," as the very persnickety man rudely — and hysterically — dismisses nearly everyone he comes into contact with, assuming an air of superiority over the rest of the world. "A few haggard souls boarded to replace the wretched group that departed, both sets undoubtedly visiting incarcerated relatives," he thinks to himself as the train pulls into one station. Horvath's writing throughout is razor-sharp, evident in such graceful lines as "My skepticism was inflamed, however, like a carbuncle that needed lancing." The character's constant barbs would be worthy of the famous insults parried about in the court of King Louis XIV, and he no doubt could go toe to toe with Winston Churchill as well.
BRIGHTER also features a fascinating protagonist-narrator, Jano Gambon, a miserable, bitter artist and art dealer who is in the midst of a crazy conceptual art war demanded by a mythic figure named Posthumo, who declares, "The light is the Truth and fire is the Proof. Thus, the trials of fire and light must begin, and I will guide you along the only path of your salvation." (Horvath works in the art world himself, as the director of acquisitions at the Spanierman Gallery on East 58th St.) As the Formalists and the Romantics battle it out in the village of Rawwoody, Horvath introduces readers to such wonderful, well-named minor characters as Maruna Godulfus, Ardent Loflow, Pokolo Plomatea, Ho-Lee Sin, and Jano's would-be mentor, DeFleur. Horvath takes on the creation, sale, and collecting of art in a series of utterly bizarre scenes that are marvelously preposterous. Horvath will be signing copies of BRIGHTER GRAPHITE on April 18 at the Park Slope Barnes & Noble, with a future event planned for the Morningside Bookshop later this month. It should be interesting to see if he shares any of the characteristics of his two very funny, extremely strange protagonists.

All contents copyright 2009 by Mark Rifkin and twi-ny. All rights reserved. Contents may not be reprinted without written permission. Please note that events, dates, and prices are subject to change.
Send all comments, suggestions, reviews, and questions to mark.rifkin@twi-ny.com.
Please note that some e-mail clients may wrap links, so be sure to enter them fully into your browser.
To subscribe to this list, please e-mail the administrator at admin@twi-ny.com with the word Subscribe in the Subject line; be sure to ask for back issues, which are free as well. To unsubscribe from this list, please think it over twice before e-mailing the same address. Please let us know what you didn't like about this forum and we'll do our best to correct it in the future -- if we agree with you. If you would like to see something covered in a future issue, please let us know. Without you, there is no need for us to exist.

twi-ny top two dozen (or so) weekly reminders & special events
CUPCAKE TEA
Ritz-Carlton New York, Battery Park, Star Lounge
2 West St. at Battery Pl.
Saturdays & Sundays 11:00 am — 2:30 pm
Fee: $25
Advance reservations required: 212-521-6125
Through Sunday, May 17 Preset selection of five petite cupcakes, with a choice of tea: red velvet, orange "creamsicle," lemon chiffon, Valrhona chocolate, and Tahitian vanilla
ZACK WINOKUR AND MICHELLE MOLA
Galerie Debaume
133 Mulberry St. between Grand & Hester Sts., 6S
Admission: free
Wednesday, April 15
and
Saturday, April 18 Special intimate performances by dancer-choreographer Michelle Mola and dancer Zack Winokur, 7:30
FIRST LIGHT: SATYAJIT RAY FROM THE APU TRILOGY TO THE CALCUTTA TRILOGY
Walter Reade Theater
65th St. between Broadway & Amsterdam Aves.
Tickets: $11; series pass $40 for any five films
212-875-5050
Wednesday, April 15
through
Thursday, April 30 Twenty-one films by Satyajit Ray, including PATHER PANCHALI (1955), CHARULATA (1964), DEVI (1960), NAYAK (1966), and RABINDRANATH TAGORE (1961), as well as Shyam Benegal's 1982 documentary, SATYAJIT RAY, FILMMAKER
IRVING SANDLER: ABSTACT EXPRESSIONISM AND THE AMERICAN EXPERIENCE: A REEVALUATION
School of Visual Arts, Visual Arts Theater
333 West 23rd St.
Admission: free
212-592-2010
Thursday, April 16 Irving Sandler interviewed by Raphael Rubinstein, introduced by Alex Katz and followed by an audience Q&A and book signing, 6:30

THE MORNING AFTER GIRLS
Santos Party House
100 Lafayette St.
Tickets: $10
212-714-4646
http://www.myspace.com/themorningaftergirls
http://www.santospartyhouse.com
Thursday, April 16 The Morning After Girls celebrate the release of their EP THE GENERAL PUBLIC with a special show at Santos Party House, with DJ Cock Fosters and Silver Rockets, 7:00
BEER WARS LIVE
Chelsea Cinemas, 260 West 23rd St.
First & 62nd Cinemas, 400 East 62nd St.
Other locations in the Bronx, Westchester, Long Island, and New Jersey
Thursday, April 16 Screening of BEER WARS (Anat Baron, 2009) with live simulcast of panel discussion with Baron, independent American brewers, and beer industry experts, including Sam Calagione of Dogfish Head Craft Brewery, Rhonda Kallman of Boston Beer Company, Greg Koch of Stone Brewing, Charlie Papazian, Maureen Ogle, Todd Alstrom, and others, hosted by Ben Stein, 8:00
EXTREMELY HUNGARY EXTREMELY MUSTACHE AWARDS CEREMONY
Radegast Hall & Biergarten
113 North Third St. between Wythe Ave. & Berry St.
Admission: free
http://www.extremelyhungary.org
Thursday, April 16 Seven expert judges will determine which contestants have the best mustaches in such categories as the Pompas Bajusz, the Nietzsche, the Frida, the Ned Flanders, the Dali, the Menudo, and the Professional, with free mustaches for all attendees, giveaways by Zwack Hungarian Liqueur, host Dionne Thornton, an appearance by Ambassador Viktor Polgár, Consul General of the Republic of Hungary in New York, and more, with the grand prize winner jetting off on a round trip for two to Budapest, 8:30
DEGENERATE ART ENSEMBLE: SONIC TALES
New Museum of Contemporary Art theater
235 Bowery at Prince St.
Tickets: $15
212-219-1222
Thursday, April 16
and
Friday, April 17 Multimedia dance-theater work in progress by Seattle-based art performance group Degenerate Art Ensemble, 7:00
82nd ANNUAL DAILY NEWS GOLDEN GLOVES: BATTLE OF THE CHAMPIONS
The Theater at Madison Square Garden
31st to 33rd Sts. between Seventh & Eighth Aves.
Tickets: $15-$35
Thursday, April 16
and
Friday, April 17 After months of fights all over the city, it's time for the two-night finale as men and women battle it out for the distinction of forever being known as a Golden Gloves champion, featuring returning champions Pagan, Cruz, Okafor, and Ramphal on April 16 and Martinez, Browne, Lamonakis, and Kownacki on April 17, 7:30

SANFORD BIGGERS
The Kitchen
512 West 19th St. between Tenth & Eleventh Aves.
Tickets: $10
212-255-5793
Thursday, April 16
and
Friday, April 17 Multimedia performance featuring improvised music, live video mixing, text, and dance, with Sanford Biggers on keyboards and laptop, Mark Hines on video, Imani Uzuri on vocals, Martin Luther on guitar and vocals, Terry Adkins on horns, and choreography by Andrew Palermo and Taye Diggs's dre.dance, 8:00
SOFA NEW YORK
The Park Avenue Armory (Seventh Regiment Armory)
643 Park Ave. between 66th & 67th Sts.
Admission: $25 per day, $40 three-day pass
800-563-7632
Thursday, April 16
through
Sunday, April 19 Sculpture Objects & Functional Art Fair features fifty-five galleries from a dozen countries, in addition to lectures and discussions with Junko Mori, Marian Hosking, Don Reitz, Miyashita Zenji, Steffen Dam, and others
MUSIC BAKE SALE
First Presbyterian Church
124 Henry St. at Clark St.
Admission: $15 (includes two drinks and reentry)
908-642-1736
http://www.newmusicbakesale.org
Friday, April 17 Community fundraiser for music organizations, featuring performances by So Percussion, Lisa Moore & Martin Bresnick, Lukas Ligeti, Newspeak, ACME, JACK Quartet, Dither, loadbang ensemble & Ensemble de Sade, along with lots of baked goods, CDs, buttons, stickers, a silent auction, and more, 7:00 pm — 12 midnight
CONGRESS OF CURIOUS PEOPLES
Coney Island Sideshows by the Seashore
3006 West 12th St. at Surf Ave.
April 17-26
Admission: $10 adults, $5 kids under twelve
718-372-5159
Friday, April 17 Third annual opening night party featuring cheap beer, drinking games, Freak Hall of Fame voting, special guests Reverend Billy and Savitri D., hosted by Dick Zigun, $10, 8:00
Saturday, April 18
and
Sunday, April 19 Alumni Weekend, featuring Tyler Fyre and Thrill Kill Jill of the Lucky Daredevil Thrillshow, the Great Fredini, and more, adults $7.50, children $5, 1:00 — 7:00
Monday, April 20 John Strong the Third and Boston Billy battle it out, $5, 8:00
Thursday, April 21 The Lizardman, $10, 8:00
Wednesday, April 22 Painproof Rubber Girls, featuring the Great Throwdini, Ekaterina, and MC Lady Rizo, $10, 8:00
Thursday, April 23 Albert Cadabra's the Skullduggery & Skin Show, featuring magic, burlesque, and more, $10, 8:00
Friday, April 24 Zamora: the Torture King, $10, 8:00
Saturday, April 25
and
Sunday, April 26 Super Freak Weekend, featuring Mat Fraser, Koko the Killer Clown, the Indian Rubber Boy, Little Jimmy, and other freaks of nature, $10, 1:00 — 7:00
UPCOMING SIGNINGS: NEW YORK LEGENDS
Last Licks
104 South Ridge St., Rye Brook
Admission: free
914-315-6688
http://www.lastlicksicecream.com
Saturday, April 18 Yogi Berra and Don Larsen, 12 noon - 1:30
COLLECT LES ART CRAWL
Multiple locations
Advance tickets: $15 (twenty-one and over) (includes $2 off admission to the New Museum from 4:00 to 6:00)
Saturday, April 18 Gallery crawl through the Lower East Side, including stops at Bridge Gallery, Canada, Christopher Henry Gallery, DCKT Contemporary, Eleven Rivington, Feature Inc., Gallery Bar, Heist Gallery, Invisible-Exports, jen bekman, KUMUKUMU, LMAKprojects, Ludlow 38, Luxe Gallery, Nicelle Beauchene, Miguel Abreu, Participant Inc., Rachel Uffner Gallery, Simon Preston Gallery, Sloan Fine Art, Sunday L.E.S., Thierry Goldberg Projects, Thrust Projects, V&A, and Woodward Gallery, followed by an after-party at Gallery Bar on Orchard St., crawl begins at 6:00, after-party at 10:00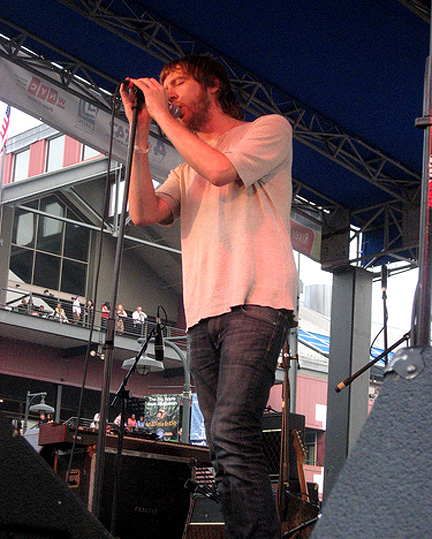 twi-ny/mdr
Richard Fearless and Black Acid will headline at Southpaw
BLACK ACID / THE ART OF SHOOTING / TRAVELING CIRCLE
Brooklyn Southpaw, 125 Fifth Ave.
Tickets: $8
718-230-0236
Saturday, April 18 Richard Fearless leads Black Acid into Brooklyn Southpaw on a great triple bill with two other local bands, the Art of Shooting and Traveling Circle, 8:30; if the advance single "F.U.R." is any indication (and "Savage Love" as well), Black Acid's upcoming debut album should be pretty awesome
CABARET & THE GRAND CONCOURSE
Wave Hill House
West 249th St. & Independence Ave.
Tickets: $24
Reservations strongly recommended: 718-549-3200 ext385, concerts@wavehill.org
Sunday, April 19 Celebrating the Centennial in Song: KT Sullivan, songs about New York, 2:00
MOVIE NIGHT WITH GUY MADDIN
IFC Center
323 Sixth Ave. at Waverly Pl., Manhattan
Tickets: $15
212-924-7771
Sunday, April 19 Guy Maddin will begin his Movie Night by signing copies of his new book, MY WINNIPEG, followed by screenings of two of his favorite films, ZERO FOR CONDUCT (Jean Vigo, 1933) and ON DANGEROUS GROUND (Nicholas Ray, 1952), 8:00
ROBERT POLITO AND GUY MADDIN
Barnes & Noble
33 East 17th St. at Union Square Park
Admission: free
212-253-0810
http://storelocator.barnesandnoble.com
Monday, April 20 Reading and signing with Robert Polito, HOLLYWOOD AND GOD, and Guy Maddin, MY WINNIPEG, 6:30

THE BROADWAY BEAUTY PAGEANT
Symphony Space, Peter Jay Sharpe Theater
2537 Broadway at 95th St.
Tickets: $50-$150
212-349-0330
http://www.aliforneycenter.org
Monday, April 20 Third annual male beauty pageant to benefit the Ali Forney Center, which provides shelter and services to homeless LGBT youth, featuring guest judges Ana Gasteyer, Beth Leavel, Charles Busch, and Seth Rudetsky, Broadway competitors James Brown III, Adam Fleming, Anthony Hollock, Tony James, and David Larsen, and performances by past winners Frankie James Grande and Marty Thomas, hosted by Tovah Feldshuh, 8:00
HOLOCAUST MEMORIAL DAY: SAVIOURS ON THE SCREEN
JCC in Manhattan
334 Amsterdam Ave. at 76th St.
646-505-5708
Monday, April 20 BLESSED IS THE MATCH (Roberta Grossman, 2008), $10, 7:30
Tuesday, April 21 Avoda Arts Educators' Event: screening of the short film PIGEON (Anthony Green, 2005) and a presentation of Avoda Arts' Reel Learning series, free, 6:30
Tuesday, April 21 JUST AN ORDINARY JEW: AN OXYMORON IN CONTEMPORARY GERMANY (Oliver Hirschbiegel, 2005), followed by a discussion led by Jeffrey Peck, $10, 7:30
MULTIMEDIA PRESENTATION & PANEL FOR YOM HASHOAH
Museum of Jewish Heritage — A Living Memorial to the Holocaust
36 Battery Pl.
Tickets: $10
646-437-4200
Wednesday, April 22 BLOOMING THROUGH THE ASHES: AN INTERNATIONAL ANTHOLOGY ON VIOLENCE AND THE HUMAN SPIRIT, with editor Clifford Chanin, Barbara Kirshenblatt-Gimblett, staged readings, and more, 7:00

FOR THOSE WE LOVE
Merkin Concert Hall at Kaufman Center
129 West 67th St.
Tickets: $35-$125
212-501-3330
Wednesday, April 22 Benefit concert for Alzheimer's Association, New York City Chapter, featuring vocalists Jane Monheit and Louise Rogers, guitarist Paquito D'Rivera, and New York Voices, emceed by Bill Ritter, 7:30
A SPECIAL EVENING WITH JIM JARMUSCH
School of Visual Arts, Visual Arts Theater
Cantor Film Center
36 East Eighth St. between University Pl. & Broadway
Tickets: $18
718-784-4520
Thursday, April 23 The Museum of the Moving Image presents Jim Jarmusch in conversation with David Schwartz, including film clips from throughout Jarmusch's career, from STRANGER THAN PARADISE and NIGHT ON EARTH to DEAD MAN and THE LIMITS OF CONTROL (which opens May 1), 8:00
MOBY
Issue Project Room
The (OA) Can Factory
232 Third St., third floor
Tickets: VIP $100, concert only $15
718-330-0313
Friday, April 24 Benefit VIP private listening party and video screening of Moby's new video, directed by David Lynch, with an open-bar reception and hors d'oeuvres at 6:30, followed by a live electronic set by Moby at 8:00
THE LOVE LANGUAGE
The Bell House
149 Seventh St. between Second & Third Aves., Brooklyn
Tickets: $10
718-643-6510
http://www.myspace.com/thelovelanguage
Friday, April 24 North Carolina's the Love Language brings its eponymously titled debut album to Brooklyn, playing on a triple bill with Modern Skirts and headliner Headlights, 8:00
"DR. DIRTY" JOHN VALBY
B.B. King Blues Club & Grill
237 West 42nd St. between Seventh & Eighth Aves.
Tickets: $20
212-997-4144
Friday, April 24 Comedian brings his dirty ditties to Times Square, 11:30
CENTRAL BROOKLYN JAZZ FESTIVAL
BAMcafé Live
30 Lafayette Ave. between Ashland Pl. & St. Felix St.
No cover, no minimum
718-636-4100
Friday, April 24 Tenth annual festival: the Renegade Band, 9:00
Saturday, April 25 Tenth annual festival: the New Cookers, 9:00
ON THE EDGE: NEW INDEPENDENT CINEMA FROM CHINA 2009
Walter Reade Theater
65th St. between Broadway & Amsterdam Aves.
April 24-26
Tickets: $11
212-875-5050
Friday, April 24 CHONGQING (Zhang Lü, 2008), 6:45
Friday, April 24 THE OTHER HALF (LING YI BAN) (Ying Liang, 2006), 9:00
Saturday, April 25 ER DONG (Yang Jin, 2008), 1:30
Saturday, April 25 MA WU JIA (Zhao Ye, 2007), 4:30
Saturday, April 25 LITTLE MOTH (XUE CHAN) (Peng Tao, 2007), 6:45
Sunday, April 26 GOOD CATS (HAO MAO) (Ying Liang, 2008), 6:20
Sunday, April 26 IRI (Zhang Lü, 2008), 8:45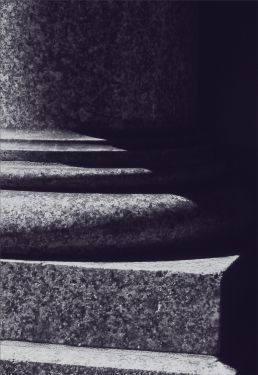 © Jennifer Kotter
Jennifer Kotter, "Souvenirs Blue," 2009
TOAST: TRIBECA OPEN ARTIST STUDIO TOUR
Canal St. to Murray St., Washington St. to Lafayette St.
Friday, April 24, 5:00 - 8:00
Saturday, April 25 - Monday, April 27, 1:00 - 6:00
Admission: free
212-479-7317
Nearly one hundred TriBeCa artists open up their studios for this thirteenth annual self-guided tour, including receptions, slide shows, window displays, and children's activities. The above Web site includes sample pieces by most participants as well as an artist statement so you can whittle down the choices based on your specific interests. The open studios weekend used to fit in well with the Tribeca Film Festival, but now that most of the films are not screened in Tribeca, the connection is not quite what it was.
NFL DRAFT
Radio City Music Hall
1260 Sixth Ave. at 50th St.
Admission: free
Saturday, April 25
and
Sunday, April 26 Come watch the Jets, Giants, and rest of the NFL put their future on the line as they wheel and deal to make their choices at the annual NFL draft
HEAR AND NOW: AMERICAN MASTERPIECES
Brooklyn's Bargemusic
Fulton Ferry Landing under the Brooklyn Bridge
Tickets: $20-$35
718-624-2083
Saturday, April 25, 8:00
and
Sunday, April 26, 3:00 The American String Quartet performs Robert Sirota's "Triptych," which commemorates the victims of 9/11, and works by Henry Cowell, Irving Fine, and Walter Piston
KITE FLIGHT: PAPER PLAY
Socrates Sculpture Park
Broadway at Vernon Blvd.
Admission: free
718-956-1819
http://www.socratessculpturepark.org
Sunday, April 26 The Noguchi Museum and Socrates Sculpture Park team up for the seventh annual kite-flying workshop, this year using recycled paper, for children of all ages, 11:00 am — 2:00 pm

BRITBITS 5: SHORT PLAYS FOR THE BUSY ANGLOPHILE
ManhattanTheatreSource
177 MacDougal St. between Eighth St. & Waverly Pl.
Sunday — Tuesday at 8:00, April 26 matinee at 2:00
General admission seating: $15
Reservations highly recommended: 212-501-4751
http://www.mindthegaptheatre.com
Sunday, April 26
through
Tuesday, May 5 Short-play festival by and/or about the British, including Rachel Welch's KEEPING ANNABELLE, Philip Gawthorne's APPLE PIE, Andrew Biss's KITCHEN SINK DRAMA, Denise de Bergerac's THE HOMECOMING, and Richard Manton-Hollis's THE WELL, and Presented by the Mind the Gap Theatre
ACCESS RESTRICTED: CAPITAL OF THE WORLD
Forty Eight Wall Street
48 Wall St. between William & Hanover Sts.
Admission: free with RSVP
http://www.lmcc/accessrestricted
Tuesday, April 28 Bottom-Up Planning in the Real Estate Capital of the World, lecture by urban planner Tom Angotti focusing on the history of grass-roots community urban planning, set in the landmarked Forty Eight Wall Street building, 6:30
HONOR, REMEMBER, CELEBRATE!
The Intrepid
West 46th St. & Twelfth Ave.
Tickets: $40-$100 (plus cash bar)
Tuesday, April 28 Dor Chadash sponsors a Yom Ha'atzmaut party in honor of Israeli Independence Day, with more than one hundred community organizations participating, 7:00
SERIOUS 'TOONS: EMOTION IN ANIMATION
Village Zendo Zen Buddhist Meditation Center
588 Broadway between Houston & Prince Sts., suite 1108
Suggested donation: $20
Wednesday, April 29 Benefit for Village Zendo featuring animation legend John Canemaker, who will discuss emotional themes in animation and screen several shorts, including the Oscar-winning THE MOON AND THE SON: AN IMAGINED CONVERSATION, 7:15
SPRING FOR A CURE: A BITE OF THE BIG APPLE
The Metropolitan Pavilion
125 West 18th St. between Sixth & Seventh Aves.
Tickets: $100
Thursday, April 30 A Culinary & Beverage Tasting Event with Silent Auction, Sweepstakes, Art Exhibit, Music & Dancing, benefiting the Juvenile Diabetes Research Foundation, 7:00
ROAD RECOVERY
Nokia Theatre
1515 Broadway at West 44th St.
Tickets: $25 - $500
800-745-3000
Friday, May 1 Benefit concert honoring Wayne Kramer, with Joan as Police Woman, Miggs, Ours, a supergroup consisting of Perry Farrell, Tom Morello, Jerry Cantrell, Wayne Kramer, Don Was, and Billy Bragg, and surprise guests, hosted by emcee Matt Pinfield, benefiting Road Recovery, a nonprofit that helps people deal with addiction and other adversities, 8:00
SELF COMES TO MIND
American Museum of Natural History
LeFrak Theater
Central Park West & 79th St.
Tickets: $25-$125
212-769-5200
Sunday, May 3 World premiere of piece composed by Bruce Adolphe in collaboration with neuroscientist Antonio Damasio, performed by cellist Yo-Yo Ma and two percussionists, with an interactive video of brain images, followed by a conversation with Yo-Yo Ma, Bruce Adolphe, and Antonio Damasio, moderated by Jonah Lehrer, 7:00