Who: Dani Menkin, Nancy Spielberg
What: Closing night of Israel Film Center Festival film screening and live Q&A
Where: Marlene Meyerson JCC Manhattan
When: Sunday, June 14, $8, 6:00
Why: The eighth annual Israel Film Center Festival comes to a close June 14 with Dani Menkin's Aulcie, followed by a live Zoom Q&A with Menkin and producer Nancy Spielberg. Israeli director Menkin followed up his 2016 documentary, On the Map, about Maccabi Elite Tel Aviv's unlikely victory in the 1976-77 European Champions Cup, with this inside look into the life of one of its stars, Aulcie Perry. After being the last man cut from the New York Knicks in 1976, Newark native Perry was recruited to play for Maccabi in Israel, where the 6-10 black man — an unusual sight in the Land of Milk and Honey — quickly became a superstar, helping the team to championships, falling in love with top model Tami Ben Ami, and hanging out in hot clubs, living the high life. But it all came tumbling down in a haze of drugs, and Menkin traces Perry's attempt to put it all back together, primarily by finding the daughter he has not seen since she was a baby.
The film is set up as Perry's confession to that daughter, Cierra Musungay. "I always knew one thing: that I wanted to tell you my story, the way it is, with the good and the bad," he says at the beginning. "So where do I start? People say you start at the beginning. But I wanted to start at the end, or when I thought the end was coming." He was inspired to track her down after facing a serious health scare. "I think, that only when I almost died, I started to really live. And that's when I wanted to find you and, maybe in some ways, find myself," he adds.
Menkin goes back and forth between archival footage, animation by Assaf Zellner, and interviews with Aulcie's sister Bernadine Lewis, his friends Wayne Tyre and Roy Young, his ex-girlfriend Juanita Jackson, his son Aulcie Perry Jr., and many men from his Maccabi family, including former teammates Earl Williams and Tal Brody, team president Shimon Mizrahi, co-owner Oudi Recanati, coach Zvi Sherf, and manager Shamluk Maharovsky, who was like a father to him. "In Israel, there wasn't that much prejudice against black players, and he felt at home here," NBA commentator Simmy Reguer says. "Aulcie came in like a blessing from the gods," fellow Jersey native and team captain Brody recalls. And Sports Illustrated writer Alexander Wolff explains, "At Maccabi Tel Aviv, Aulcie Perry was Michael Jordan, Kareem Abdul-Jabbar rolled into one."
Now sixty-nine, Perry is honest and forthright throughout, admitting his failings and wanting to make up for lost time. He makes no excuses for his precipitous fall, and he's not seeking sympathy. He's a man who made mistakes and wants a chance to set things right. Aulcie is a cautionary tale of redemption with heart and soul, focusing on the need to be part of a family, no matter how different and unexpected it may be.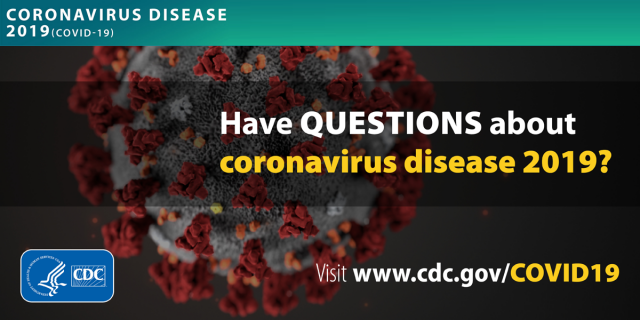 Since May 2001, twi-ny has been recommending cool things to do throughout the five boroughs, popular and under-the-radar events that draw people out of their homes to experience film, theater, dance, art, literature, music, food, comedy, and more as part of a live audience in the most vibrant community on Earth.
With the spread of Covid-19 and the closing of all cultural institutions, sports venues, bars, and restaurants (for dining in), we feel it is our duty to prioritize the health and well-being of our loyal readers. So, for the next several weeks at least, we won't be covering any public events in which men, women, and children must congregate in groups, a more unlikely scenario day by day anyway.
That said, as George Bernard Shaw once noted, "Without art, the crudeness of reality would make the world unbearable."
Some parks are still open, great places to breathe in fresh air, feel the sunshine, and watch the changing of winter into spring. We will occasionally be pointing out various statues, sculptures, and installations, but check them out only if you are already going outside and will happen to be nearby.
You don't have to shut yourself away completely for the next weeks and months — for now, you can still go grocery shopping and pick up takeout — but do think of others as you go about your daily life, which is going to be very different for a while. We want each and every one of you to take care of yourselves and your families, follow the guidelines for social distancing, and consider the health and well-being of those around you.
We look forward to seeing you indoors and at festivals and major outdoor events as soon as possible, once New York, America, and the rest of the planet are ready to get back to business. Until then, you can find us every so often under the sun, moon, clouds, and stars, finding respite in this amazing city now in crisis.
PBR: UNLEASH THE BEAST
Madison Square Garden
31st - 33rd Sts. between Seventh & Eighth Aves.
January 3-5, $28-$221
1-800-732-1727
pbr.com
www.msg.com
Professional bull rider Daylon Swearingen may be only twenty, but he's already amassed an impressive resume. The 2019 PBR Canada champ, ranked #13 in the world last season, was raised in a rodeo family and has been taking home major trophies since he was sixteen. His parents, Sam and Carrie, run the Rawhide Rodeo Company; Sam was a bareback rider, while Carrie was a barrel racer and trick rider. Daylon's younger brother, Colton, is a champion steer wrestler and calf roper competing for the Southeastern Oklahoma State University Savage Storm, and their uncles Mike Swearingen and Ken Phillips are rodeo vets as well.
The 5'6", 150-pound Daylon, who goes by the nickname Day, will be in New York City January 3–5 for the annual Monster Energy Buck Off at the Garden, where PBR will Unleash the Beast to a rabid fan base here in the Big Apple. Daylon, who lives in Piffard, New York, spends his busy time shuttling between PBR and college tournaments; he is studying for an associate's degree in land and ranch management at Panola College in Texas, where he met his girlfriend, fellow rodeo teammate McKynzie Bush, a barrel racer and breakaway roper. Twi-ny continues its tradition of profiling PBR participants — past years have featured interviews with Sean Willingham, Flint Rasmussen, Tanner and Jesse Byrne, and Cooper Davis — with an inside look at Day, who talks about family, studying, setting high goals, and domestic violence awareness; as young children, he and Colton witnessed terrible violence before his mother left their birth father and married Sam Swearingen, who brought the boys up.
twi-ny: You come from a rodeo family. Growing up, was there ever anything else you wanted to do?
daylon swearingen: Not really. I just wanted to ride bulls and be around rodeo, produce rodeos and stuff like that. I think it was just we always had chaps on and had a belt buckle and cowboy boots. I remember always being around it.
twi-ny: You've been winning competitions since you were sixteen. When did you realize that you were good enough to make a career out of it?
ds: Probably when I was sixteen and I started entering the bull riding at the rodeos. Just going to my dad's rodeos I made a pretty good amount of money, and that made me believe I could make a living doing it.
twi-ny: You're currently ranked #2 in the world and recently won the PBR Canadian Championship and the National Collegiate Rodeo Association Bull Riding Championship. Is it scary having so much success so quickly?
ds: I wouldn't say it's scary. I set my standards high, and if you have high goals you should be able to achieve high goals.
twi-ny: You're only twenty years old, but you've already ridden more than two hundred bulls and just this summer logged thirty thousand miles going back and forth between college rodeo and professional tournaments. How's your body holding up?
ds: My body is holding up good. I took some time after the NFR [National Finals Rodeo, which concluded December 14] just to feel good.
twi-ny: Do you have a different mind-set whether you're competing in college rodeo or PBR, facing some of your heroes?
ds: I just have to ride the bull for eight seconds. It doesn't matter the caliber, you just have to make the eight seconds. You have to ride like you want to be where you want to get to. My mind-set is the same every time I get on a bull.
twi-ny: Your girlfriend, McKynzie Bush, is also on the Panola College team. Since you're on the road so much, how difficult is it to maintain the relationship?
ds: It's a little difficult, especially over the summer. I went to see her, and she came to see me. I don't like long-distance relationships, but we made it work.
twi-ny: You're on course for graduating next May with an associate degree in land and ranch management. When do you find the time to study?
ds: I can study when I am sitting in the car, not doing a whole bunch, sometimes in hotel rooms, when I get real bored and have that idle time and should be doing something.
twi-ny: What are your ultimate plans with the degree?
ds: Just to have it in case something happens, I can fall back on that associate's degree and what I have learned both in school and out.
Jeff Collins – my coach at school who is the 2000 World Champion bareback rider – has helped me out a lot. Going to school gave me the opportunity to live in Texas a little bit. I enjoy Texas, and also the stuff I have learned about electricity, hydraulics, all these systems, grazing cattle, and all of that. I have seen it on the ranch side, but I have never seen it as someone who studies it and gets all the facts behind everything.
twi-ny: You have said that Cochise is the fiercest bull you've ridden, yet you've had your best score on him, a 92 in Tulsa in August. What's the secret to lasting eight seconds on this particular beast?
ds: I just kept moving, get around there. I was just riding loose. I didn't think about it a whole bunch, and it just kind of happened.
twi-ny: Do you have any other favorite bulls?
ds: I have tons of favorite bulls. I breed some cows myself at home in New York. I have Bruiser calves, a couple Pearl Harbor calves. [Ed Note: Bruiser is a three-time PBR World Champion bull, while the late Pearl Harbor was a beloved world champion contender.] I enjoy a lot of bulls.
twi-ny: On your vest, you wear a symbol that supports domestic violence awareness, inspired by a terrible family situation. What do you think is most misunderstood about domestic violence in America?
ds: I think it is overlooked as a problem because so many people have a family together, or they are in a comfort zone and feel like they can't get out. With the family part, so many people don't want their kids growing up without a dad, so they give second and third chances. But in reality it affects those kids. They don't think the kids see, but the kids see way more than they let on. Just getting out and not feeling stuck, kids can change if they want to. You can't change another person, but you can change what you're doing and your actions.
twi-ny: You've lived in North Carolina, Georgia, Texas, and Piffard, New York. Next week, you'll be competing at Madison Square Garden. Does that hold any special meaning for you since you're now a New Yorker, or is it just another bull riding event?
ds: I feel like it is kind of special. Madison Square Garden is the first place we took bucking bulls to – this major event. It is kind of cool PBR's season starts in New York, and it's definitely one I have always wanted to get on tour by. So now that I am there, it is very exciting.
twi-ny: When you're in New York City, what else do you plan on doing?
ds: Try not to get hit by a taxi.
Seriously, ride some bulls.