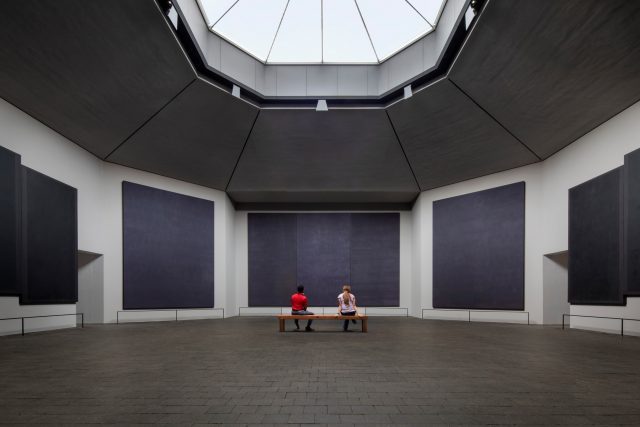 Who: Dr. Alejandro Chaoul, Marc Glimcher, David Leslie
What: Virtual guided meditation
Where: Pace Gallery Zoom webinar
When: Monday, May 10, free with RSVP, 2:00
Why: I've spent much time standing in front of paintings by Mark Rothko, drawn into their sheer beauty and psychological and emotional depth. Next week we can all do so virtually in a special presentation from Pace Gallery. In 1964, Dominique and John de Menil commissioned Rothko to create murals for what would become known as the Rothko Chapel in Houston; the Russian-born artist completed a suite of fourteen paintings in 1967 but died before the chapel opened to the public in 1971. "The Rothko Chapel is oriented towards the sacred, and yet it imposes no traditional environment. It offers a place where a common orientation could be found – an orientation towards God, named or unnamed, an orientation towards the highest aspirations of Man and the most intimate calls of the conscience," Dominique de Menil said of the ecumenical space. Rothko previously wrote to his benefactors, "The magnitude, on every level of experience and meaning, of the task in which you have involved me, exceeds all of my preconceptions. And it is teaching me to extend myself beyond what I thought was possible for me." In honor of the fiftieth anniversary of the space, Pace Gallery is hosting a Monday meditation led by Tibetan meditation teacher Dr. Alejandro Chaoul, recorded in the chapel. The meditation will be followed by a conversation between Pace president and CEO Marc Glimcher, Rothko Chapel executive director David Leslie, and Dr. Chaoul. Admission is free with advance RSVP.