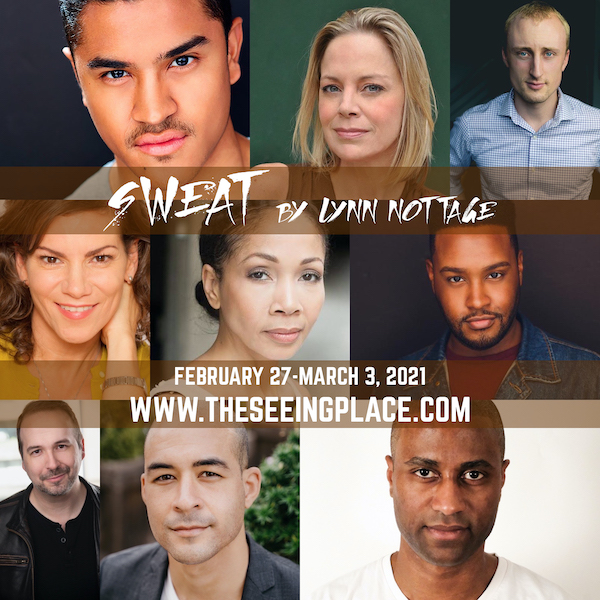 Who: The Seeing Place Theater
What: Live Zoom productions of Pulitzer Prize–winning play
Where: The Seeing Place Theater Zoom and YouTube
When: Saturday, February 27, 7:00, and Sunday, February 28, 3:00, $10-$50, live (available on demand through March 3)
Why: The East Village's Seeing Place Theater, which has previously presented live Zoom versions of Amiri Baraka's Dutchman and Liz Duffy Adams's Dog Act as part of its Ripple for Change series during the pandemic lockdown, is turning next to Lynn Nottage's Pulitzer Prize–winning 2016 stunner, Sweat. I saw the powerful work, about how changes at a factory impact a Reading, Pennsylvania, company town, first at the Public, then on Broadway at Studio 54, and both blew me away. The SPT cast, which is made up of more than 50% BIPOC performers, features Miguel Fana as Evan, Lori Kee as Tracey, Logan Keeler as Jason, Juanes Montoya as Oscar, David Nikolas as Stan, Justin Phillips as Chris, Philipe D. Preston as Brucie, Joy Sudduth as Cynthia, and Eileen Weisinger as Jessie; the play is directed by Brandon Walker.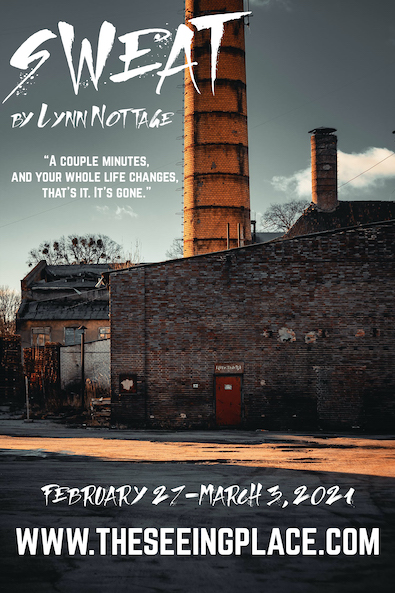 "Income inequality, incarceration, and corporate greed are things faced by millions of Americans, many of whom feel like there is no way out from underneath them," producer and TSP executive artistic director Erin Cronican said in a statement. "This play presents these problems as a microcosm of a larger fight over racial equity and a sense of belonging — the small town that is the setting of Sweat is really Anytown, USA. These problems affect us all." There will be two live performances, February 27 at 7:00 and February 28 at 3:00, after which a recording will be available on YouTube on demand through March 3; tickets are $10-$50 based on what you can afford, with proceeds benefiting the Fortune Society, the mission of which "is to foster a world where all who are incarcerated or formerly incarcerated will thrive as positive, contributing members of society." Each live performance will be followed by the interactive talkback "Doing Issues-Based Plays in a Trauma-Filled World"; in addition, on March 3 at 7:00, speakers from the Fortune Society will lead the discussion "Action Steps — Racism and Economics: The Social Impact of Recession." As Chris says in the play, "A couple minutes, and your whole life changes, that's it. It's gone," something that is truer than ever these days.