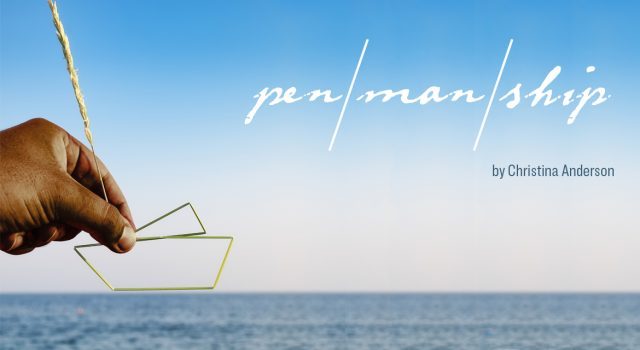 Who: Molière in the Park theater company
What: Livestreamed performances and Q&As
Where: FIAF Facebook and Molière in the Park YouTube
When: Saturday, December 12, free with RSVP, 2:00 & 7:00 (show will be available for viewing through January 3)
Why: After staging Zoom adaptations of three classic seventeenth-century plays by Jean-Baptiste Poquelin — better known as Molière — Brooklyn-based Molière in the Park is getting significantly more contemporary with its latest live, online production, playwright, TV writer, and educator Christina Anderson's new work, Pen/Man/Ship. Following The Misanthrope, Tartuffe, and The School for Wives, Molière in the Park moves into the late nineteenth century with Pen/Man/Ship, which takes place in 1896 aboard a ship heading for Liberia shortly after the US Supreme Court decided in Plessy v. Ferguson to uphold the constitutionality of racial segregation under the concept of "separate but equal." The cast features Crystal Lucas-Perry, Kevin Mambo, Jared McNeill, and Postell Pringle; the parable is directed by Molière in the Park founding artistic director Lucie Tiberghien using Liminal Entertainment Technologies' StreamWeaver software, which takes actors out of Zoom boxes and puts them in front of backgrounds that more resemble indoor and outdoor sets while also allowing the tech crew to work together regardless of where they are. Copresented with the French Institute Alliance Française (FIAF) in partnership with the Prospect Park Alliance and the LeFrak Center at Lakeside, the play will be performed live twice on December 12, at 2:00 and 7:00, followed by Q&As with the creatives; a recording will be available for on-demand viewing through January 3.