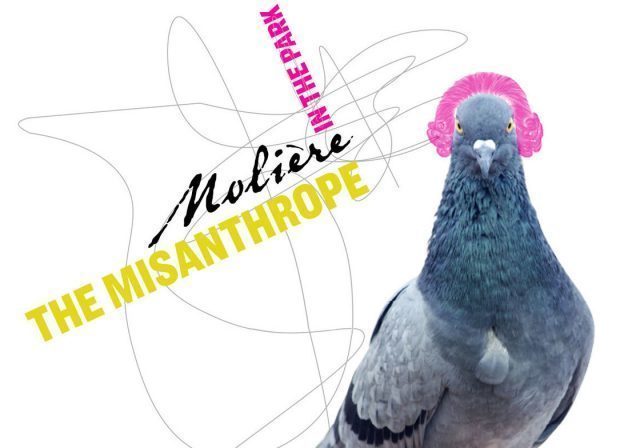 Who: Molière in the Park theater company
What: Livestreamed performance and Q&A
Where: FIAF Facebook and Molière in the Park YouTube
When: Saturday, May 2, free with RSVP, 7:00 (show will be available for viewing through May 6)
Why: Molière in the Park was scheduled to present two-time Pulitzer Prize winner Richard Wilbur's English-language translation of Molière's The Misanthrope in Prospect Park May 13-23, but the coronavirus shut it down. Instead, FIAF is bringing the world premiere of this contemporary take on Molière's seventeenth-century comedy of manners to social media, streaming live on Facebook and YouTube on May 2 at 7:00. (A recording of the show will remain available on YouTube through May 6.) Heidi Armbruster, Kaliswa Brewster, Chris Henry Coffey, Naomi Lorrain, Jared McNeill, Jennifer Mudge, Postell Pringle, and Tamara Sevunts will be performing such roles as Alceste, Célimène, Philinte, Acaste, Oronte, Arsinoé, Éliante, Clitandre, Basque, and Du Bois from their homes in New York City, Milwaukee, and Perugia. Company founder Lucie Tiberghien will direct the production, which features guest appearances by Samira Wiley and Stew. Admission to the ninety-minute show, which will be followed by a Q&A, is free, but advance RSVP is required.