Twi-ny, This Week in New York
"Projects 90: Song Dong," at MoMA through September 7, reconfigures a woman's house and everything she has accumulated over the course of her life, helping her cope with the death of her husband
JAMES ENSOR
Museum of Modern Art
West 54th St. between Fifth & Sixth Aves.
Through September 21 (closed Tuesdays; Fridays free from 4:00 to 8:00)
Admission: $20 (includes same-day film screening)
212-708-9400
The many obsessions of Belgian avant-garde artist James Ensor (1860-1949) are on view at MoMA in a wide-ranging exhibit of approximately 120 works by the experimentalist, including large- and small-scale paintings, drawings, etchings, and notebooks. Focusing on his most productive and successful period, 1880-99, "James Ensor" is the first such major retrospective of the Ostend native in thirty years, revealing the remarkable depth of his talent and imagination as well as his quirky inventiveness and wicked sense of humor. Masks, skeletons, dolls, religious symbolism, satire, and self-portraits figure prominently in his oeuvre, with Ensor alternately portraying himself on the cross and wearing a woman's feathered hat. In such glorious paintings as "The Lady in Distress" and "Rooftops of Ostend (Grand View of Ostend)," the real subject is Ensor's extraordinary abilities with the brush; in the former, an ailing woman is barely visible in bed, overshadowed by exquisitely painted curtains and a flower-patterned rug, while in the latter, rooftops are evident in only the bottom of the canvas, the rest devoted to gathering clouds and patches of sky in a tour de force of awe-inspiring skill. Many of the pieces demand extended viewing, revealing little surprises the longer they are examined, from Ensor's revolutionary use of light to his stunning brushstrokes, including the majestic "Adam and Eve Expelled from Paradise," the eerie "Skeletons Trying to Warm Themselves," the creepy "The Astonishment of the Mask Wouse," the cartoonish "The Baths at Ostend," the remarkably detailed "The Entry of Christ into Brussels," and the Last Supper parody "The Banquet of the Starved."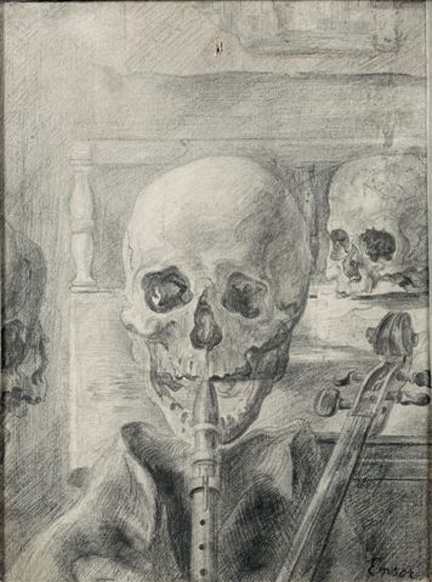 © 2009 Artists Rights Society / SABAM
James Ensor, "Skeleton Musicians," black pencil and brown chalk on paper, mounted on panel, 1888
In addition to self-portraits, Ensor also shows up in such works as "The Dangerous Cooks," in which his head is being served on a platter; "Peculiar Insects," with his visage atop a bug's body; "Skeletons Fighting over a Pickled Herring," with Ensor playing the part of the fish being torn apart by a pair or skeleton art critics; and "The Skeleton Painter," where he turns himself into a skeleton, working away in a studio filled with his paintings and assorted heads and skulls. "Through his self-portraits, landscapes, and expressive interiors, his religious allegories and his critical and satirical representations of contemporary social subjects and political issues," Susan M. Canning writes in her essay in the deluxe catalog accompanying the exhibit, "Ensor presents the Belgian public with his own creative comment on the nature of modern experience. In doing so, he proclaims his own starring role as producer and participant in this theater of artifice, this carnival of the modern." And now MoMA has brought this vastly entertaining carnival to the rest of us.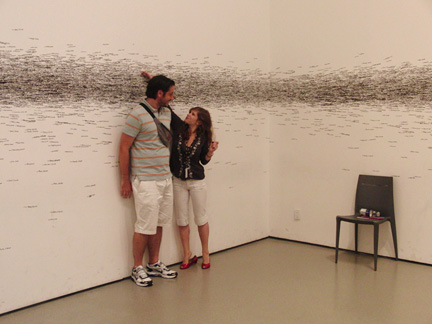 twi-ny/mdr
MoMA employee measures visitor to add his name and height to Roman Ondak's "Performance 4"
ALSO AT MoMA
There's a lot to see and do at MoMA this summer in addition to the splendid James Ensor exhibit. "Projects 90: Song Dong" (through September 7) fills the Marron Atrium with Chinese artist Song Dong's "Waste Not," a collaborative installation from 2005 that he made with his mother. Following his father's death in 2002, Song Dong helped his mother, Zhao, deal with her grief by repurposing her actual home as art, grouping all the objects together and setting them up inside and around the residence's wooden framework, creating a stunning collection of buttons, empty bottles, shirts, styrofoam containers, medicine packages, ties, boxes, bowls, chairs, bags, shoes, pens and pencils, and other household items, laying them out as an examination of a family's life. Sadly, Zhao died earlier this year, so Song Dong's wife and sister completed the MoMA project with him. Be sure to check out the exhibit from the upper floors for some thrilling views. Visitors can become part of the art in "Performance 4: Roman Ondak" (through September 14), a white room in which a MoMA staff member will measure your height and record it, with your name, on the wall. Not only does this participatory event close the gap between artist and viewer but it also shows how similar we all are, with the bulk of the measurements coming together in the center to form a sort of whole over time.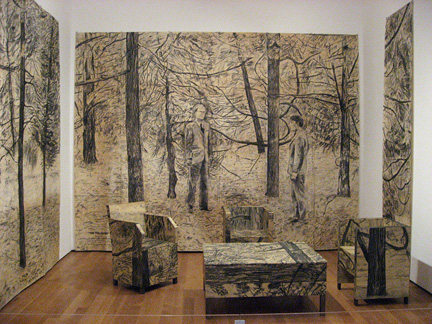 twi-ny/mdr
Gilbert & George, "The Tuilleries," charcoal on paper sculpture, eight parts, 1974

"In & Out of Amsterdam: Travels in Conceptual Art" (through October 5) brings together seventy-five works by ten artists who are either from the Dutch city or traveled there, including a wall piece by Sol LeWitt, a room installation by Gilbert & George, a simultaneous projection of four color films by Charlotte Posenenske, a street-dust-on-paper project by Stanley Brouwn, and black-and-white films by Bas Jan Ader in addition to contributions from Hanne Darboven, Lawrence Weiner, Jan Dibbets, Ger van Elk, and Allen Ruppersberg. And "Ron Arad: No Discipline" (through October 19) takes place in a futuristic setting that displays the Israeli artist's unique furniture designs and conceptual sculptures; if you send a text to 917-774-6264, you can see your message light up on the hanging chandelier known as Lolita.

RECENT FILM ACQUISITIONS: CONTINUUM
MoMA Film
Museum of Modern Art, 11 West 53rd St. between Fifth & Sixth Aves.
Tickets: $10, in person only, may be applied to museum admission within thirty days, same-day screenings free with museum admission, available at Film and Media Desk
212-708-9400
Through September 7, MoMA's Film Library will be screening several of its latest acquisitions, from Henri-Georges Clouzot's classic thriller LES DIABOLIQUES to Michael Gitlin's THE BIRDPEOPLE as well as Paul Auster's THE INNER LIFE OF MARTIN FROST, Pascale Ferran's LADY CHATTERLEY, Ronald Bronstein's FROWNLAND, Costa-Gavras's AMEN, Martin Campbell's CASINO ROYALE, and Ridley Scott's BLADE RUNNER: THE FINAL VERSION. Below are only some of the highlights.
Monday, August 17
and
Friday, August 21 HAPPY-GO-LUCKY (Mike Leigh, 2008), 7:00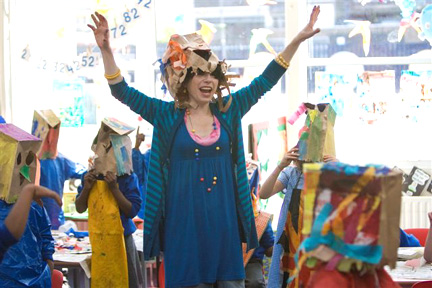 Sally Hawkins is utterly delightful in HAPPY-GO-LUCKY
HAPPY-GO-LUCKY (Mike Leigh, 2008)
http://www.happygoluckythemovie.com

Writer-director Mike Leigh (SECRETS & LIES, NAKED, TOPSY-TURVY) has made the most charming film of his career with HAPPY-GO-LUCKY. Sally Hawkins gives a career-making performance as Poppy, the most delightful film character since Audrey Tatou's Amélie (in Jean-Pierre Jeunet's 2001 French comedy LE FABULEUX DESTIN D'AMÉLIE POULAIN). Poppy is a primary school teacher who has an endearing, seemingly limitless love of life; she talks playfully with strangers in bookstores, teases her sister (Kate O'Flynn) and best friend (Alexis Zegerman) with the sweetest of smirks, takes a flamenco lesson on a whim with a colleague, and, when her bicycle is stolen, simply starts taking driving lessons. However, her driving instructor, Scott (Eddie Marsan of the recently underappreciated SIXTY SIX), is a tense, angry man with numerous chips on his shoulder, trying to sour Poppy at every turn. But Poppy is no mere coquettish ingenue; when she senses a problem with one of her students, she is quick get to the bottom of the situation, with the appropriate serious demeanor. As with most Leigh films, much of the dialogue is improvised (following long rehearsal periods), adding to its freshness. But also as with most Leigh films, there are dramatic turning points, but even those can't wipe away Poppy's – or the audience's – endless smile.
Saturday, August 22 THE LORD OF THE RINGS: THE FELLOWSHIP OF THE RING (Peter Jackson, 2001), 1:00
Saturday, August 22 THE LORD OF THE RINGS: THE TWO TOWERS (Peter Jackson, 2002), 4:30
Saturday, August 22 THE LORD OF THE RINGS: THE RETURN OF THE KING (Peter Jackson, 2003), 8:00
Sunday, August 23, 5:00
and
Monday, August 24, 4:00 SIN CITY (Frank Miller, Robert Rodriguez, Quentin Tarantino, 2005)
In the Neighborhood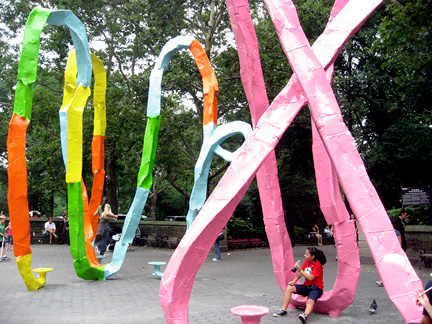 twi-ny/mdr
Franz West's colorful chair sculptures sit at entrance to Central Park
FRANZ WEST: THE EGO AND THE ID
Public Art Fund Projects
Scholars' Gate at Doris C. Freedman Plaza
Fifth Ave. at 60th St.
Through March 2010
Admission: free
212-980-4575
Viennese Actionist artist Franz West has installed two colorful aluminum sculptures at Scholars' Gate at Doris C. Freedman Plaza, right at the entrance to Central Park at Fifth Ave. and 60th St. While one winding piece is completely pink, the other includes sections of orange, green, yellow, and light blue, bringing a carnivalesque feel to the area, as if signaling all of the bizarre fun waiting inside the park. Constructed for a 2008 retrospective at the Baltimore Museum of Art, the work is named "The Ego and the Id" — essentially, playing off the idea that the id unleashes primitive impulses that bring pleasure that is ultimately tempered by the ego, which seeks to understand the reality of each situation. The pink piece contains a pair of seats, while the multicolored one has three places for people to relax on. West adds a playful, Seuss-like aspect to the contraptions by making them appear shoddily put together, with individual parts not perfectly attached and lots of folds and wrinkles clearly evident. Of course, as Freud taught about the third member of the psychological structural model, the superego, perfection is impossible. (In conjunction with the Public Art Fund project, three more of West's seat sculptures, "Maya's Dream," "Lotus," and "Untitled (Orange)," all from 2006, have recently been added in MoMA's Abby Aldrich Rockefeller Sculpture Garden.)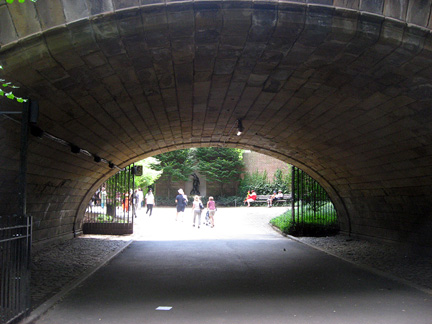 twi-ny/mdr
John Morton's "Sound Tunnel" combines park sounds and more
CENTRAL PARK SOUND TUNNEL
Central Park, north of zoo
Through September 10 (8:00 am — 8:00 pm)
Admission: free
In the pedestrian tunnel between the Central Park Zoo and the Children's Zoo, after the one featuring the Delacorte Clock, composer John Morton has installed "Sound Tunnel," six speakers broadcasting field recordings of ambient natural noise from the park over the course of a year. Every half hour, the clock begins its chimes, setting off Morton's project, twenty-minute sections featuring the sound of people, horses, the wind, birds, cars, dogs, a violinist playing "Eleanor Rigby," Bob Holman reading his poem "Centrally Park," drums, bike bells, and more, moshed together in a computer program that spits them out randomly so each one is unique. Most people seem to just walk right past it, but it's worth stopping by for a bit to check out the unusual conglomerations of sound.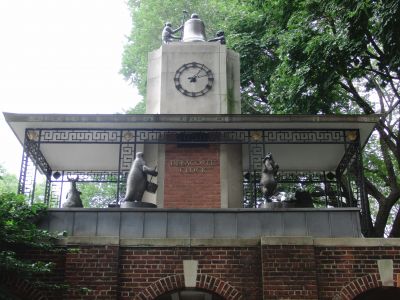 twi-ny/mdr
Delacorte Clock is moving Central Park fixture
GEORGE DELACORTE MUSICAL CLOCK
Between the Central Park Zoo and the Children's Zoo
Admission: free

At the top of the archway leading to the Children's Zoo is this fun clock, which plays nursery rhymes every half hour on the half hour, so "time" your walk from one zoo to the other just in "time" to see the revolving animal band announcing the coming of another thirty minutes, including a violin-playing hippo, a drumming penguin, a horn-wielding kangaroo, a piping goat, and a tambourine-pounding bear, all topped off by a pair of monkeys striking a bell. The clock, which was dedicated in 1965, as well as the Delacorte Theater, is named for philanthropist George T. Delacorte, a Columbia alum who also founded Dell Publishing and the George T. Delacorte Center for Magazine Journalism at the Columbia University Graduate School of Journalism.
Brooklyn Film Festivals of the Week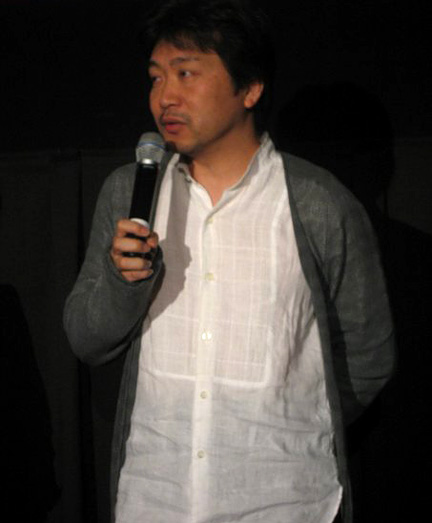 twi-ny/mdr
Hirokazu Kore-eda will be in Brooklyn to talk about his work
THE FILMS OF HIROKAZU KORE-EDA
BAMcinématek, BAM Rose Cinemas
30 Lafayette Ave. between Ashland Pl. & St. Felix St.
August 21 — September 1
718-636-4100
One of Japan's most successful fifth-generation filmmakers, Hirokazu Kore-eda has been making movies about love, loss, death, and memory for nearly twenty years, usually serving as writer, director, and editor. Born in Tokyo in 1962, he has made such gems as MABOROSI, HANA, DISTANCE, and NOBODY KNOWS, gaining further worldwide recognition with every release while drawing worthy comparisons to the likes of Ozu and Mizoguchi. BAMcinématek is honoring Kore-eda with a retrospective of all of his theatrical works and most of his early docs in conjunction with his latest film, the remarkable STILL WALKING (ARUITEMO ARUITEMO), which screened at this year's Tribeca Film Festival. Kore-eda will be at BAM to participate in a Q&A following the August 21 sneak peek at the film, which opens at Lincoln Plaza and the Angelika on August 28. (He'll also take part in a Q&A following the 6:00 screening on August 22 of NOBODY KNOWS.) See as many of these movies as you can; Kore-eda is a natural storyteller with a keen eye and ear and a marvelous sense of pacing.
Friday, August 21 STILL WALKING (ARUITEMO ARUITEMO) (Hirokazu Kore-eda, 2008), followed by a Q&A with Hirokazu Kore-eda, 7:00
Saturday, August 22 NOBODY KNOWS (DARE MO SHIRANAI) (Hirokazu Kore-eda, 2004), 3:00, 6:00 (followed by a Q&A with Hirokazu Kore-eda), 9:30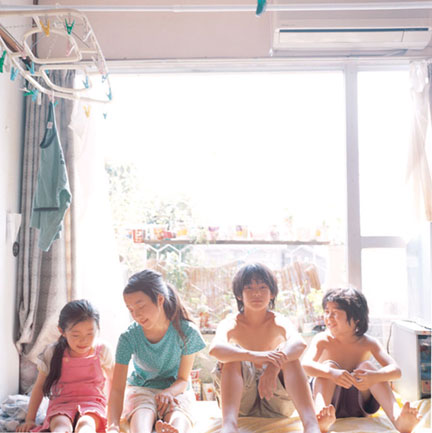 Kore-eda tale is a bittersweet look at family
NOBODY KNOWS (Hirokazu Kore-eda, 2004)

Based on a true story that writer-director Hirokazu Kore-eda (MABOROSI, AFTER LIFE) read about back in 1988, NOBODY KNOWS is a heartwarming, heartbreaking film about four extraordinary half-siblings who must fend for themselves every time their mother takes off for extended periods of time. Japanese TV and pop star YOU makes her feature-film debut as Keiko, a young woman who has four kids by way of four different men. When she's home, she shows affection for the children, but the problem is, she's rarely home. Instead, twelve-year-old Akira (Yagira Yuya) must take care of the shy Kyoko (Kitaura Ayu), who handles the laundry; the troublemaker Shigeru (Kimura Hiei), who can't follow the rules; and sweet baby Yuki (Shimizu Momoko), who likes chocolates and squeaky shoes. At first, it is charming and uplifting watching how Akira handles the complicated situation — the other kids are not allowed outside because the landlord will evict them if he finds out about them, and Akira even helps teach the family, who do not attend school — but as Keiko disappears for longer periods of time, the children's lives grow more dire by the day as food and money start running out. Kore-eda, who also edited and produced this powerful picture, has created a moving, involving film that nearly plays like a documentary, avoiding melodramatic clichés and instead wrapping the audience up in the closeted life of four terrific kids whose tragic existence will ultimately break your heart.
Sunday, August 23 DISTANCE (Hirokazu Kore-eda, 2001), 3:00, 6:00, 9
Monday, August 24 HANA (HANA YORI MO NAHO) (Hirokazu Kore-eda, 2006), 6:50, 9:30
Tuesday, August 25 MABOROSI (MABOROSHI NO HIKARI) (Hirokazu Kore-eda, 1995), 4:30, 6:50, 9:15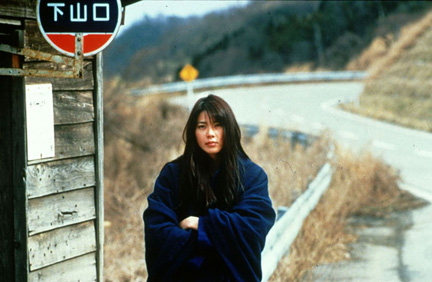 Courtesy of Milestone Films
Makiko Esumi wants to know why in beautiful MABOROSI
MABOROSI (MABOROSHI NO HIKARI)
(Hirokazu Kore-eda, 1995)

After a woman's husband mysteriously commits suicide, she gets remarried in a small seaside village. This stunning film is marvelously slow-paced, lingering on characters in the distance, down narrow alleys, across gorgeous horizons, with very little camera movement. The solid cast features Makiko Esumi, Akira Emoto, and the great Tadanobu Asano. MABOROSI is an amazing work from one of the leading members of Japan's fifth generation, Hirokazu Kore-eda, who has gone on to make such treasures as NOBODY KNOWS and STILL WALKING.
Friday, August 28 AFTER LIFE (WANDÂFURU RAIFU) (Hirokazu Kore-eda, 1998), 2:00, 4:30, 7, 9:30
Monday, August 31 AUGUST WITHOUT HIM (KARE NO INAI HACHIGATSU GA) (Hirokazu Kore-eda, 1994), 7:00
Monday, August 31 WITHOUT MEMORY (Hirokazu Kore-eda, 1996), free, 9:00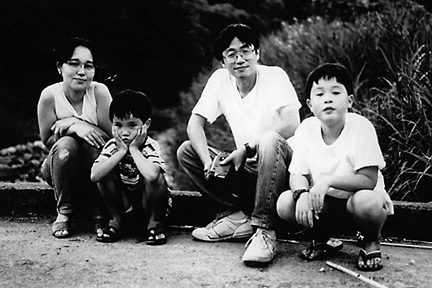 The Sekine clan is faced with a heartbreaking dilemma in WITHOUT MEMORY
WITHOUT MEMORY (KIOKU GA USHINAWARETA TOKI) (Hirokazu Kore-eda, 1996)

In 1992, Hiroshi Sekine underwent stomach surgery. During his recovery, hospital negligence caused him to contract Wernicke-Korsakoff syndrome, a neurological disorder that prevents him from remembering anything that happened after the operation. Every day, he wakes up confused and disoriented, and through interaction with his dedicated wife, Miwa, and his young children, Yu and Taku, he tries to put things together, but even then he can remember new things only for an hour or so. The family uses video, photographs, and copious note-taking to help him, and Hiroshi refuses to give up in what is a heart-wrenching story of love and fidelity. The Sekine family invited director Hirokazu Kore-eda and his small crew into their home to document their daily life, which includes a lawsuit against the hospital; WITHOUT MEMORY, narrated in English with Japanese subtitles for all dialogue, is the compelling result. Kore-eda later established himself as one of Japan's finest narrative storytellers, making such well-received films as AFTER LIFE, NOBODY KNOWS, and the new STILL WALKING, all of which deal with such themes as family and memory.
Tuesday, September 1 LESSONS FROM A CALF (MOU HITOTSU NO KYOUIKU — INA SHOGAKKOU HARU GUMI NO KIROKU) (Hirokazu Kore-eda, 1991), and BUT IN THE TIME OF GOVERNMENT AID CUTS / HOWEVER… (SHIKASHI — FUKUSHI KIRISUTE NO JIDAINNI) (Hirokazu Kore-eda, 1991), 7:00
Upper East Side Exhibits of the Week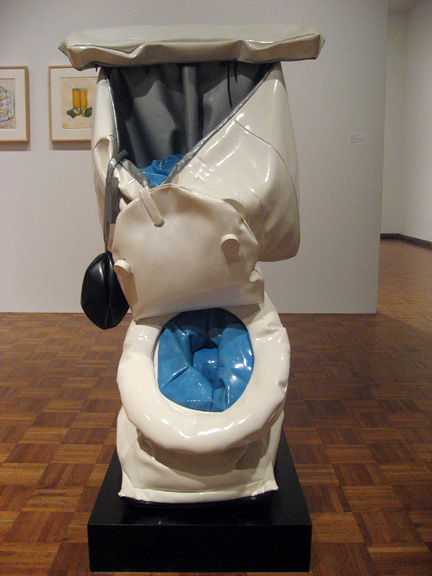 twi-ny/mdr
Claes Oldenburg, "Soft Toilet," wood, vinyl, kapok fibers, wire, and plexiglass on metal stand and painted wood base, 1966
CLAES OLDENBURG AND COOSJE VAN BRUGGEN:
THE MUSIC ROOM
Whitney Museum of American Art
745 Madison Ave. at 75th St.
Through September 6 (closed Monday & Tuesday)
Admission: $15 (pay-what-you-wish Friday 6:00 — 9:00 pm)
212-570-7715
Claes Oldenburg, born in Stockholm in 1942 and raised in Chicago, and Coosje van Bruggen, born and raised in the Netherlands, collaborated for more than thirty years, both professionally and personally, working together on site-specific large-scale sculptures since right around the time of their marriage in 1977 up to van Bruggen's death this past January. On view at this small but engaging exhibit at the Whitney is the couple's delightful "Music Room," featuring a host of soft, oversized instruments made of such materials as canvas, wood, latex, resin, and plastic tubing. Visitors can practically hear the orchestra play, consisting of clarinets, viola, French horn, saxophone, and a Stradivarius. In the central area, Oldenburg takes care of other visceral pleasures with his large-scale "French Fries and Ketchup," "Giant BLT (Bacon, Lettuce, and Tomato Sandwich)," cigarette butts, and "Soft Toilet." The display is supplemented with early drawings (don't miss the endlessly adorable "Study of a Soft Fireplug"), notebook pages, and pieces from "The Store," which he opened in 1961 on the Lower East Side to shrewdly comment on the state of the art market. Finally, films of his 1960s happenings — radical art events that included the likes of Carolee Schneeman, Lucas Samaras, Tom Wesselmann, and other artists — are projected concurrently on six screens in the Kaufman Astoria Studios Film & Video Gallery, forming a sweet cacophony of its own.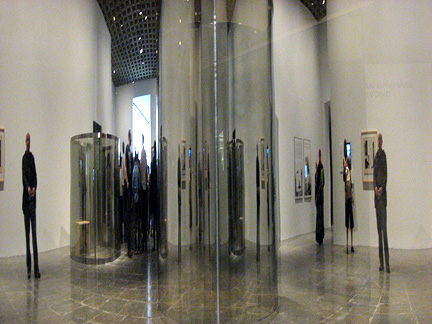 twi-ny/mdr
Dan Graham, "Heart Pavilion," two-way mirror glass and aluminum, 1991
DAN GRAHAM: BEYOND
Whitney Museum of American Art
745 Madison Ave. at 75th St.
Through October 11 (closed Monday & Tuesday)
Admission: $15 (pay-what-you-wish Friday 6:00 — 9:00 pm)
212-570-7715
"My art is basically a hobby," Dan Graham said at the press opening of his major retrospective at the Whitney. "I keep changing what I'm doing because I get bored with one area." It will be difficult for men, women, and children of all ages to get bored with "Beyond," a comprehensive survey that includes film and video, photographs, writings, a sound piece, and Graham's complex architectural installations that play with perception and reality. Born in Illinois in 1942 and raised in New Jersey, Graham was an early conceptualist involved in performance art, examining mechanical reproduction and suburban repetition while expanding the relationship between artist and viewer. In "Homes for America," text and photographs take the form of critical parody. "Heart Pavilion," "Girl's Makeup Room," "Triangular Solid with Circular Inserts," and other large-scale projects create seemingly impossible illusions of extended space and multiple reflections using two-way mirror glass and other elements. In "Opposing Mirrors and Video Monitors on Time Delay," a five-second delay allows visitors to look into one camera, then go to the opposite end and see the result, what Graham calls the "just past." Another of Graham's passions is underground music; the exhibit includes his seminal 1982-84 video ROCK MY RELIGION, in which he compares religious rituals to live shows by such bands as Black Flag and Sonic Youth and poet-musician Patti Smith. "Dan Graham: Beyond" is a revelatory look at a supremely talented and eccentrically iconoclastic artist.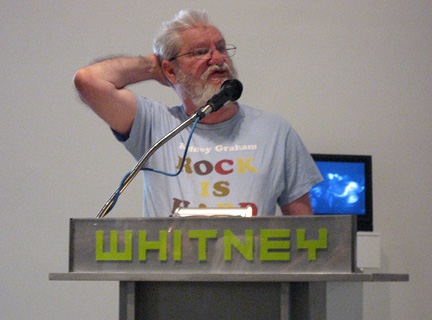 twi-ny/mdr
Dan Graham discusses his work at exhibition opening
MY TURN
X Initiative unless otherwise noted
548 West 22nd St. between Tenth & Eleventh Ave.
Admission: free unless otherwise noted
212-570-7715
In association with the Dan Graham exhibit, the Whitney has three programs remaining, including two free events in Chelsea. Back in the winter of 2001-2002, Graham installed a plexiglass pavilion atop 548 West 22nd St., a so-called Rooftop Urban Park Project that created what appeared to be a whole new urban skyline, from Chelsea Piers to Battery Park City. Graham returns to the building, then the Dia Arts Center and currently the temporary X Initiative, for a special conversation and screening on September 12.
Saturday, September 12 Dan Graham in Conversation with Glenn Branca, including a screening of WESTKUNST (MODERN PERIOD): DAN GRAHAM SEGMENT (Dan Graham & Ernst Mitzka, 1980), 7:00
Thursday, September 17 PUT BLOOD IN THE MUSIC (Charles Atlas, 1989), introduced by Charles Atlas, 7:00
Thursday, October 1 Beyond Dan Graham: Beyond, a roundtable discussion with Dan Graham, Whitney Museum of American Art, $8, 7:00
Lincoln Center Film Festivals of the Week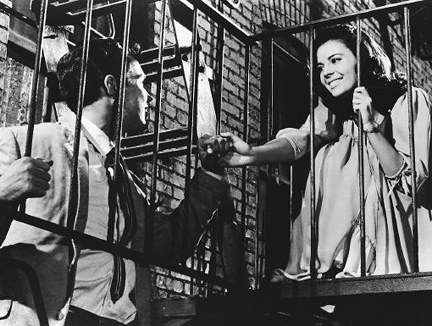 Natalie Wood reaches out for love — and finds danger — in WEST SIDE STORY
YESTERDAY'S ANGEL: NATALIE WOOD
Walter Reade Theater
65th St. between Broadway & Amsterdam Aves.
August 19 — 25
Tickets: $11 (series pass $40 for any five programs)
212-875-5050
Natalia Zacharenko, better known as Natalie Wood, was born and raised in California, becoming a child star while barely out of diapers. She grew up to be one of Hollywood's most glamorous actresses, a favorite of fans and critics alike, glowing in such films as MIRACLE ON 34th STREET, GYPSY, SPLENDOR IN THE GRASS, WEST SIDE STORY, and LOVE WITH THE PROPER STRANGER. She might be remembered most for her role in Nicholas Ray's 1955 teen angst drama REBEL WITHOUT A CAUSE, which featured three talented actors who all died tragically — James Dean in a car crash at twenty-four, Sal Mineo murdered in an alley when he was thirty-seven, and Wood in a suspicious boating accident at the age of forty-three. The Film Society of Lincoln Center pays tribute to the actress with twelve of her pictures, many in studio and new prints. Dyan Cannon and Elliott Gould will be on hand for Q&As following both screenings of the revolutionary sexual comedy BOB & CAROL & TED & ALICE, Sandy Mulligan will introduce her late husband's INSIDE DAISY CLOVER on August 20, and Harvey Evans, Eliot Feld, and Marni Nixon will participate in separate screenings of the classic musical WEST SIDE STORY.
Wednesday, August 19 REBEL WITHOUT A CAUSE (Nicholas Ray, 1955), 4:00
Wednesday, August 19 WEST SIDE STORY (Robert Wise & Jerome Robbins, 1961), introduced by Harvey Evans, 6:15
Wednesday, August 19 A CRY IN THE NIGHT (Frank Tuttle, 1956), 9:10
Thursday, August 20 MIRACLE ON 34th STREET (George Seaton, 1947), 4:00
Thursday, August 20 THIS PROPERTY IS CONDEMNED (Sydney Pollack, 1966), 6:15
Thursday, August 20 INSIDE DAISY CLOVER (Robert Mulligan, 1965), introduced by Sandy Mulligan, 8:30
Friday, August 21 KINGS GO FORTH (Delmer Daves, 1958), 4:00
Friday, August 21 BOB & CAROL & TED & ALICE (Paul Mazursky, 1969), followed by a Q&A with Dyan Cannon and Elliott Gould, 6:15
Friday, August 21 WEST SIDE STORY (Robert Wise & Jerome Robbins, 1961), followed by a Q&A with Marni Nixon 8:50

Saturday, August 22 TOMORROW IS FOREVER (Irving Pichel, 1946), 1:30
Saturday, August 22 THIS PROPERTY IS CONDEMNED (Sydney Pollack, 1966), 3:45
Saturday, August 22 INSIDE DAISY CLOVER (Robert Mulligan, 1965), 6:00
Saturday, August 22 GYPSY (Mervyn LeRoy, 1962), 8:30
Sunday, August 23 WEST SIDE STORY (Robert Wise & Jerome Robbins, 1961), followed by a Q&A with Eliot Feld, 1:00
Sunday, August 23 MIRACLE ON 34th STREET (George Seaton, 1947), 4:15
Sunday, August 23 PEEPER (Peter Hyams, 1975), 6:15
Sunday, August 23 BOB & CAROL & TED & ALICE (Paul Mazursky, 1969), followed by a Q&A with Dyan Cannon and Elliott Gould, 8:15
Monday, August 24 PEEPER (Peter Hyams, 1975), 4:45
Monday, August 24 A CRY IN THE NIGHT (Frank Tuttle, 1956), 6:45
Monday, August 24 KINGS GO FORTH (Delmer Daves, 1958), 8:30
Tuesday, August 25 THE GREAT RACE (Blake Edwards, 1965), 1:30 & 7:00
Tuesday, August 25 TOMORROW IS FOREVER (Irving Pichel, 1946), 4:30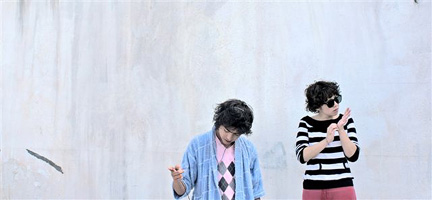 Roman and Maru are troubled teens in Mexican drama
VOY A EXPLOTAR (I'M GONNA EXPLODE)
(Gerardo Naranjo, 2008)
Walter Reade Theater
65th St. between Broadway & Amsterdam Aves.
August 12-18
Tickets: $11
212-875-5050

VOY A EXPLOTAR (I'M GONNA EXPLODE) follows the exploits of two troubled teens who make a dramatic escape from their lives but get caught in the unknown world that exists between childhood and adulthood. Roman (Juan Pablo de Santiago) comes from a dysfunctional family, including his remarried politician father (Daniel Gimenez Cacho) who has little time for his shenanigans, which are essentially a desperate cry for attention. Maru (Maria Deschamps) is disconnected from the real world, waking up in a pickup truck strewn with empty bottles, having no idea what she did the night before with the boy by her side – and maybe not even caring all that much. She longingly writes in her diary, desperate for something new. Kindred spirits, Roman and Maru run away together, sending their parents and the local police into a frenzy – but they are clueless that the kids have actually merely set up camp on Roman's father's roof, living like a married couple, drinking, arguing, and doing other things married people do. But Roman also has a gun, adding an element of danger lurking around every corner. Written and directed by Gerardo Naranjo (DRAMA/MEX), VOY A EXPLOTAR, which screened at the 2008 New York Film Festival, is a challenging, often funny, and at times extremely uncomfortable film that never settles for the easy way out. Naranjjo will be participating in Q&As following the 6:15 and 9:00 screenings on August 12 & 14. In addition, the Film Society of Lincoln Center will be presenting Naranjo's previous work, 2006's DRAMA/MEX, with four daily screenings August 13-16.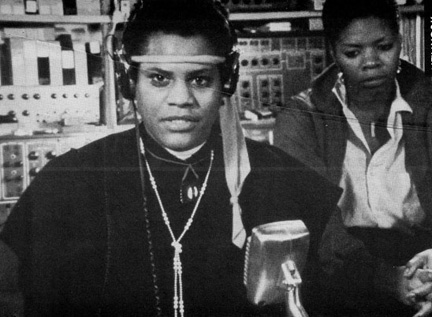 Lizzie Borden's BORN IN FLAMES is one of First Run's first major successes
KEEPING THE INDEPENDENT FLAME:
30 YEARS OF FIRST RUN FEATURES
Walter Reade Theater
65th St. between Broadway & Amsterdam Aves.
August 26 - September 4
Tickets: $11 (series pass $40 for any five programs)
212-875-5050
http://www.firstrunfeatures.com
Founded in 1979 by Seymour Wishman, First Run Features has been presenting the best in independent, documentary, and foreign films for thirty years, and the Film Society of Lincoln Center honors the company with a retrospective that displays its wide-ranging sensibility, from 1975's A BOY AND HIS DOG and 1983's BORN IN FLAMES to Michael Apted's 49 UP and Matteo Garrone's THE EMBALMER. Also represented are such influential directors as Jan Svankmajer, Claude Chabrol, Radley Metzger, and documentarian Ross McElwee. And in an extremely tough industry, First Run is still at it, with such recent releases as A WINK AND A SMILE, such current releases as BLISS, and such upcoming films as MY FÜHRER, all of which have been or will be covered by twi-ny.
Wednesday, August 26 A BOY AND HIS DOG (L. Q. Jones, 1975), 2:00 & 9:00
Wednesday, August 26, 4:00
and
Friday, August 28, 9:00 BORN IN FLAMES (Lizzie Borden, 1983)
Wednesday, August 26, 6:30
and
Thursday, August 27, 2:00 DEFAMATION / HASHMATSA (Yoav Shamir, 2009)
Thursday, August 27, 4:00
and
Saturday, August 29, 8:30 SHERMAN'S MARCH (Ross McElwee, 1986)
Friday, August 28 MERCI POUR LE CHOCOLAT (Claude Chabrol, 2000), 2:30 & 7:00
Friday, August 28, 4:30
and
Saturday, August 29, 6:10 THE ARCHITECTURE OF DOOM / UNDERGANGENS ARKITEKTUR (Peter Cohen, 1989)
Saturday, August 29, 1:00
and
Wednesday, September 2, 9:00 ALICE / NECO Z ALENKY (Jan Svankmajer, 1988)
Saturday, August 29 GOOGOOSH: IRAN'S DAUGHTER (Farhad Zamani, 2000), introduced by the director, 2:45
Sunday, August 30 Suzan Pitt's World, 1979-2006, 1:00
Sunday, August 30, 2:30
and
Thursday, September 3, 1:30 WE WERE SO BELOVED (Manfred Kirchheimer, 1985)
Sunday, August 30, 8:30
and
Monday, August 31, 3:15 49 UP (Michael Apted, 2005)
Monday, August 31, 1:30
and
Thursday, September 3, 9:00 BALLERINA (Bertrand Normand, 2006)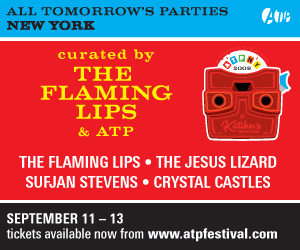 Monday, August 31, 6:00
and
Thursday, September 3, 4:30 THE WATERMELON WOMAN (Cheryl Dunye, 1996)
Monday, August 31 BEFORE STONEWALL (Greta Schiller & Robert Rosenberg, 1984), followed by a special anniversary panel discussion with producer John Scagliotti, director Greta Schiller, and researcher Andrea Weiss, 8:00
Tuesday, September 1 A LIFE APART: HASIDISM IN AMERICA (Oren Rudavsky & Menachem Daum, 1997), followed by a Q&A with the director, 2:00 & 6:30
Tuesday, September 1 BRIGHT LEAVES (Ross McElwee, 2003), 4:15 & 8:45
Wednesday, September 2 BEFORE STONEWALL (Greta Schiller & Robert Rosenberg, 1984), 1:00
Wednesday, September 2 Suzan Pitt's World, 1979-2006, 2:50
Wednesday, September 2 MOVING MIDWAY (Godfrey Cheshire, 2008), followed by a Q&A with the director, 4:20
Thursday, September 3 MOVING MIDWAY (Godfrey Cheshire, 2008), followed by a Q&A with the director and Robert Hinton, 6:30
Friday, September 4 THE CAT AND THE CANARY (Radley Metzger, 1978), 2:15 & 6:30 (followed by a Q&A with Metzger)
Friday, September 4 THE EMBALMER / L'IMBALSAMATORE (Matteo Garrone, 2002), 4:20 & 9
Also at Lincoln Center

LINCOLN CENTER OUT OF DOORS
Several locations throughout Lincoln Center complex
Through August 23
Admission: free
Wednesday, August 12 Red Baraat Festival!, Josie Robertson Plaza, 7:00
Wednesday, August 12 Brooklyn Qawwali Party and OuterIndia presents Susheela Raman, Damrosch Park Bandshell, 7:30
Thursday, August 13 Snehasish Mozumder & Som, Jake Shimabukuro, and the Derek Trucks Band, Damrosch Park Bandshell, 6:00
Friday, August 14 Slavic Soul Party!, North Plaza, 7:00
Friday, August 14 Auktyon with Vladimir Volkov and John Medeski and Plastic People of the Universe, Damrosch Park Bandshell, 7:30
Saturday, August 15 Family Day: Puppet Pageant: Beautiful Princess Rat of the MTA, North Plaza, 2:00
Saturday, August 15 Family Day: Bubble Do Beatles: Sgt. Pepper's Lonely Hearts Club Band, Damrosch Park Bandshell, 3:00
Saturday, August 15 Ben Munisteri Dance Projects and Dendy Dancetheater, Damrosch Park Bandshell, 7:30
Sunday, August 16 Heritage Sunday: La Mora's Oyu Oro Afro-Cuban Dance, Sidiki Conde and Tokounou, and Caracumbe, Damrosch Park Bandshell, 3:00
Sunday, August 16 Ba M'buta: Ancestral Connections from the Kongo to the Americas: Africa Aye, Ibboru, and Ricardo Lemvo & Makina Loca, Damrosch Park Bandshell, 7:30
Wednesday, August 19 Tanya Tagaq and Stew & Heidi present: The Broadway Problem, Damrosch Park Bandshell, 7:00
Thursday, August 20 Harlem Samba, Josie Robertson Plaza, 7:00
Thursday, August 20 Buika and Urban Bush Women, Damrosch Park Bandshell, 7:30
Friday, August 21 Frevo Bombastico, South Plaza, 7:00
Friday, August 21 Blind Date with DJ Dolores & Siba and Otto, Damrosch Park Bandshell, 7:30
Saturday, August 22 Twenty-sixth annual Roots of American Music: In the Spirit of Odetta, featuring Tommy Sands and Fionan and Moya, Calypso Rose, the Holmes Brothers, and others, North Plaza, 2:00
Saturday, August 22 Twenty-sixth annual Roots of American Music: Lizz Wright and others, Damrosch Park Bandshell, 7:00
Sunday, August 23 Willie Mae Rock Camp for Girls Summer Revue, North Plaza, 2:00
Sunday, August 23 Twenty-sixth annual Roots of American Music: BRC Orchestra: Four Women: A Tribute to Odetta, Miriam Makeba, Odetta, Abbey Lincoln, and Eartha Kitt; the Louisiana Renegades featuring Christine Balfa, Dirk Powell, Kevin Wimmer of Balfa Toujours, and other Creole artists; Texas Tornados: A Tribute to Doug Sahm; and Mazel Tov, Mis Amigos: The Lost World of Latin-Jewish Sound featuring Arturo O'Farrill Afro-Cuban Sextet with special guests Larry Harlow, Andy Gonzalez, Irving Fields, Anitbalas Horns, and Jeremiah Lockwood, Damrosch Park Bandshell, 4:00
Theater Festival of the Week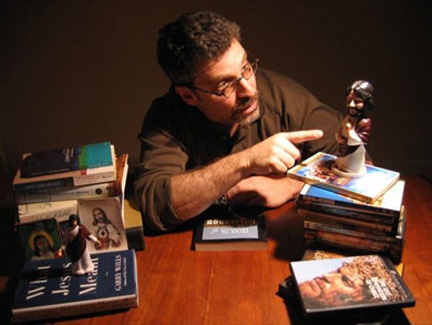 Mike Schlitt's JESUS RIDE is one of Fringe Festival highlights
FRINGENYC 2009
The New York International Fringe Festival
Multiple venues
August 14-30
Tickets: $15
212-279-4488
Every August, the Fringe Festival comes to relieve us of the dog days of summer, enlightening theatergoers with no-budget, experimental, avant-garde, and unusual dramas, musicals, and one-person shows. This year's Fringe takes place at such downtown locations as the CSV Cultural and Educational Center, Dixon Place, the Players Theatre, the Lafayette Street Theatre, the Players Loft, the Cherry Lane Theatre, the SoHo Playhouse, the New School for Drama Theater, the Actors' Playhouse, and HERE Arts Center, featuring such works as.Jody Oberfelder's 38 WITNESSED HER DEATH, I WITNESSED HER LOVE: THE LONELY SECRET OF MARY ANN ZIELONKO (KITTY GENOVESE STORY), Aaron Loeb and Chris Smith's ABRAHAM LINCOLN'S BIG, GAY DANCE PARTY, BABY WANTS CANDY THE IMPROVISED MUSICAL WITH FULL BAND, Rabbit Hole Ensemble's CANDIDE AMERICANA, Paul Thomas's COMEDOGENIC, Harley Newman's DANCING WITH GHOSTS, Lola Lola Dance Theatre's ECTOSPASMS, Ryan Gajewski's GEORGE AND LAURA BUSH PERFORM . . . OUR FAVORITE SITCOM EPISODES, Yu Murai's ROMEO AND TOILET, W. Kamau Bell's THE W. KAMAU BELL CURVE: ENDING RACISM IN ABOUT AN HOUR, Mike Schlitt's JESUS RIDE, and, at last, I CAN HAS CHEEZBURGER: THE MUSICLOL! There are also new versions of Shakespeare, Ginsberg, Poe, Genet, Buchner, Schnitzler, and the Brothers Grimm in addition to just about anything else you can('t) imagine. Tickets for all shows are a mere $15, although there are several free outdoor productions, including LYSISTRATA and CIRCUS RULES FOOTBALL in Sara D. Roosevelt Park and Ian Archer-Watters's THE SWAN and Eva Dean's A BIT OF . . . BOUND '09 in Washington Square Park and the P.S. 41 parking lot.
JESUS RIDE
HERE Arts Center. Dorothy B. Williams Theater
145 Sixth Ave. at Dominick St.
Tuesday, August 25, 7:45
Saturday, August 29, 3:15
Tickets: $15
212-468-7619
Michael Schlitt, whose MIKE'S INCREDIBLE INDIAN ADVENTURE was named Outstanding Solo Show at the 2006 Fringe Festival, just might be in the running again with his new one-man 2009 Fringe entry, JESUS RIDE. Schlitt, a founding member of L.A.'s Actors' Gang theater group (currently headed by Tim Robbins), tells the wild story of his initiation into the film biz, working as a project manager for Sony as they attempt to turn a religious propaganda script called THE REVOLUTIONARY into an HD film to be shown at televangelists Paul and Jan Crouch's Trinity Music City in Nashville. On a sparse stage with just a chair, a small table, and a screen, Schlitt, a non-practicing, non-believing Jew, talks about how he did research by watching thirty-three (!) films about Jesus, from 1905's THE LIFE AND PASSION OF JESUS CHRIST and 1927's THE KING OF KINGS to 2001's JESUS CHRIST VAMPIRE HUNTER and 2004's THE PASSION OF THE CHRIST. He intersperses anecdotes from his personal life with clips from many of these movies, commenting on the beginnings of Hollywood, anti-Semitism, and such Jesus portrayers as Willem Dafoe, Victor Garber, Max von Sydow, Jeffrey Hunter, and Robert Powell while also detailing the bizarre goings-on occurring on the REVOLUTIONARY film set in Jerusalem. He also works in some great factoids, including our favorite about one of the apostles in JESUS CHRIST SUPERSTAR. Schlitt clearly enjoys telling his story, comfortably interacting with the audience and ad-libbing, although the direction is a little clunky when he gets out of the chair and walks around the stage, and some of the clips are a bit forced. Still, JESUS RIDE is an entertaining eighty-minute ride through the cinematic history of the most controversial figure who's ever lived.
Riff's Rants & Raves: Film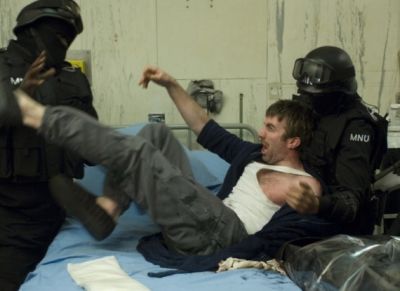 D-9 has a lot to say about the ethics of modern society
DISTRICT 9 (Neill Blomkamp, 2009)
Opens Friday, August 14
ALIVE IN JOBURG original short film

Expanded from his six-minute short, ALIVE IN JOBURG, Neill Blomkamp's heavily hyped DISTRICT 9 is a sci-fi tale that incorporates elements from numerous genre classics (and clunkers) to create a tense, entertaining thriller that is not quite the cinematic breakthrough many are claiming it is. Sharlto Copley stars as Wikus van der Merwe, an awkward government bureaucrat in charge of moving a ghetto of nearly two million aliens out of one fenced-in area and into another. But the task is far more difficult and dangerous than he anticipated, and after discovering a makeshift lab under alien Christopher Johnson's (Jason Cope) shack, Wikus is accidentally sprayed with a chemical that starts changing him. Soon he is on the run from the government, which wants to experiment on him, and the crazed leader of a Blackwater-like private military organization headed by the villainous Koobus (David James). Meanwhile, the aliens' spaceship hovers ominously over Johannesburg. A parable that evokes apartheid in South Africa (the film was shot in and around Soweto) as well as the violence along the Mexico-America border and other xenophobic hotspots, D-9 has plot holes you can launch a rocket through, and the final scenes spiral way out of control, but it's still a strong debut by an up-and-coming filmmaker being mentored by Peter Jackson.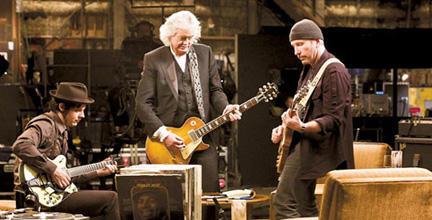 Jack White, Jimmy Page, and the Edge come together in music doc
IT MIGHT GET LOUD (Davis Guggenheim, 2009)
AMC Empire 25
234 West 42nd St. between Broadway & Eighth Ave.
212-398-3939
Landmark Sunshine Cinema
143 East Houston St. between First & Second Aves.
Opens Friday, August 14
212-330-8182
http://www.landmarktheatres.com

Davis Guggenheim follows up his Oscar-winning AN INCONVENIENT TRUTH with the awe-inspiring IT MIGHT GET LOUD, an intimate look at three guitar heroes and the instrument that has made them famous. On January 23, 2008, Led Zeppelin's Jimmy Page, U2's the Edge, and the White Stripes' Jack White held a summit on an L.A. soundstage, where they shared stories about their love of music and, more specifically, the guitar — and, yes, they do eventually make beautiful music together. But IT MIGHT GET LOUD is much more than that; Guggenheim traces each six-string slinger's personal history, joining them as they take fascinating, revealing forays into their past, returning to childhood places that influenced their career directions. White discusses how having a van led to his receiving his first guitar, the Edge goes back to the school where he, Bono, Adam Clayton, and Larry Mullen Jr. formed a band as young teens, and Page invites the cameras into his home, where he puts on old LPs and even plays air guitar (!) to Link Wray's "Rumble." In addition, White writes and records a song in a Tennessee farmhouse on the spot; the Edge, whom Page calls a "sonic architect," explains his use of technology to arrive at his unique, expansive sound; and Page talks about how John Bonham's drumming in the hallway of Headley Grange revolutionized rock-and-roll records. Guggenheim supplements the film with amazing archival footage of the three guitar heroes, including extremely early performances that have never been seen by the public before. But at its heart, IT MIGHT GET LOUD is about the creative process, as three generations of very different, massively talented musicians — the ultracool Page, the techno-geek Edge, and the cynical White — share their secrets, their inspirations, and their deep, profound love of the guitar. Oh, and make sure the theater turns the speakers all the way up to 11.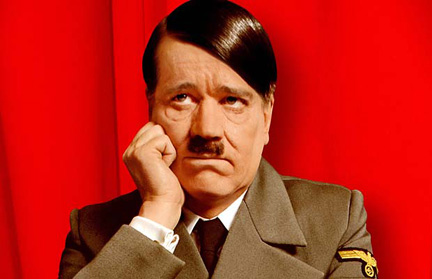 Helge Schneider is heil-arious in Dani Levy tragicomedy
MY FÜHRER: THE TRULY TRUEST TRUTH ABOUT ADOLF HITLER (Dani Levy, 2007)
Quad Cinema
34 West 13th St. between Fifth & Sixth Aves.
August 14-20
212-255-8800

It's late December 1945, and Germany seems poised to lose the war. Berlin is in ruins, with Adolf Hitler (Helge Schneider) holed up in the Reich Chancellery. Minister of Propaganda Joseph Goebbels (Sylvester Groth) decides that the Führer, who has lost his will to lead the German people, needs to give one last, fiery speech to raise the public's spirit and show the world that Germany will fight to the very end. But first Goebbels must reinvigorate the chancellor's spirit, so he recruits Jewish actor Adolf Grünbaum (THE LIVES OF OTHERS' Ulrich Mühe) to give Hitler acting lessons. Grünbaum finds it difficult and distasteful to collaborate with such inherent evil, but he agrees to the plan in return for the safety of his family — while also realizing that he might very well have the opportunity to assassinate the Führer with his own hands. But soon the mild-mannered professor is the only person Hitler trusts, becoming not just his acting teacher but his confidant, his psychiatrist, and, at least in the German chancellor's view, his only true friend. A tragicomic melding of Ernst Lubitsch's TO BE OR NOT TO BE, Charlie Chaplin's THE GREAT DICTATOR, Mel Brooks's THE PRODUCERS, and Roberto Begnini's LIFE IS BEAUTIFUL, writer-director Dani Levy's MY FUHRER reimagines the five days leading up to this crucial speech (given in the film on January 1 but in actuality on January 30), walking that fine line between fantasy and reality, horror and humor, as the buffoonish German leaders — including Goebbels, Martin Bormann (Udo Kroschwald), Heinrich Himmler (Ulrich Noethen), and Albert Speer (Stefan Kurt) — wonder if they're doing the right thing by putting the fate of their nation in the hands of a Jew. A German Jew himself, Levy (GO FOR ZUCKER!) is not afraid to poke fun at the designers of the Holocaust and the Final Solution, the men responsible for the mass murder of millions of human beings. The absurdist tale gets a little hackneyed as it approaches its conclusion, but it works primarily because of the relationship between Grünbaum and Hitler — and, more specifically, the late Mühe, who saw a different side of National Socialism when he starred as Mengele in Costa-Gavras's AMEN, and Schneider, a musician, comedian, and author who goes to the hilt in parodying the waning furor of der Führer.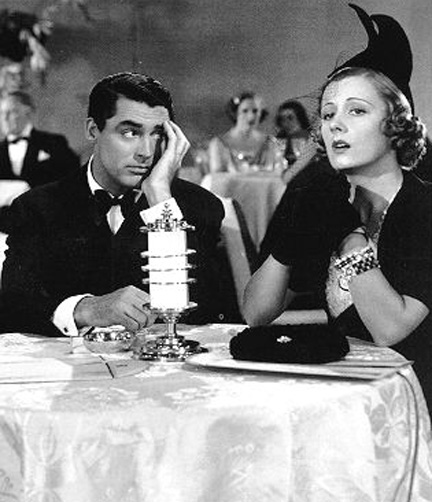 Cary Grant and Irene Dunne lead complicated lives in THE AWFUL TRUTH
THE AWFUL TRUTH (Leo McCarey, 1937)
Cary Grant, Part One
BAMcinématek, BAM Rose Cinemas
30 Lafayette Ave. between Ashland Pl. & St. Felix St.
Sunday, August 16, 2:00, 4:30, 6:50, 9:15
718-636-4100

When Jerry (Cary Grant) and Lucy (Irene Dunne) become suspicious of one another's fidelity, the couple decides to divorce, fighting over everything including the family dog, Mr. Smith (Asta of the Thin Man films). But as each tries to find love elsewhere while waiting for their separation to be legally binding— Jerry with socialite Barbara Vance (Molly Lamont), Lucy with dull Oklahoma businessman Dan Leeson (Ralph Bellamy) — neither is willing to admit that they clearly are still in love and belong together. One of the first and best of Hollywood's early madcap romantic screwball comedies, THE AWFUL TRUTH was nominated for five Academy Awards, earning a win for director Leo McCarey. While the first half of the film is Grant's, Oscar nominee Dunne runs away with the second half, which features several hysterical, laugh-out-loud scenes. Grant and Dunne would team up again as spouses three years later in Garson Kanin's MY FAVORITE WIFE, followed by George Stevens's PENNY SERENADE in 1941. THE AWFUL TRUTH is part of BAMcinématek's "Cary Grant, Part One" series, which continues through August 20. The second part will run in 2010.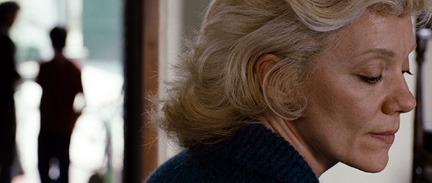 Strand Releasing
María Onetto is lost deep in thought through most of Argentine drama
THE HEADLESS WOMAN (LA MUJER SIN CABEZA)
(Lucrecia Martel, 2008)
Film Forum
209 West Houston St. between Sixth & Seventh Aves.
Wednesday, August 19 - Tuesday, September 1
212-727-8110

Inspired by nightmares she has in which she commits murder, Lucrecia Martel's THE HEADLESS WOMAN details a woman's emotional and psychological reaction after having possibly killed someone. María Onetto gives a mesmerizingly cool, distant performance as Veronica, a middle-aged, upper class wife and mother whose biggest worry appears to be the turtles that have infested the new pool built behind a veterinary office. But one afternoon, while out driving carelessly in her Mercedes along a twisting, barren road, she hits something. Not sure if it was a child, an adult, or an animal, she decides to continue on, telling no one what she has done. But when a poor, local boy goes missing, she begins to suspect that she might have killed him. An intriguing mix of Buñuel's class-consciousness and Poe's flair for suspense, THE HEADLESS WOMAN is an unusual kind of murder mystery. In Veronica, Argentine writer-director Martel (LA CIENAGA, THE HOLY GIRL) has created a compelling protagonist/villain, played with expert calm and faraway eyes by Onetto.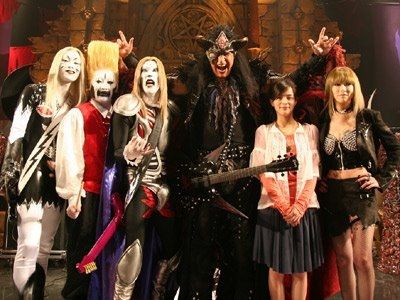 Live-action version of popular manga has U.S. premiere at the ImaginAsian
PREMIERE SCREENING: DETROIT METAL CITY (Toshio Lee, 2008)
ImaginAsian Theater
239 East 59th St. between Second & Third Aves.
Admission: free with advance RSVP
http://www.newyork-tokyo.com/wp/dmc
Thursday, August 20 Free premiere screening of Toshio Lee's live-action version of popular Japanese cartoon series, presented by New York-Tokyo, 7:00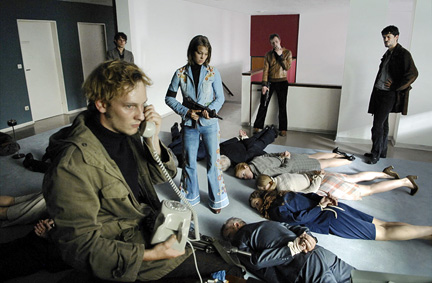 Radical terrorist group is reexamined in Oscar-nominated drama
DER BAADER MEINHOF KOMPLEX (Uli Edel, 2008)
Angelika Film Center
18 West Houston St. at Mercer St.
Opens Friday, August 21
212-995-2000
http://www.baadermeinhofmovie.com

Born out of the student-protest movement of the late 1960s, the Baader-Meinhof Group, also known as the Red Army Faction, comprised a collective of urban guerrillas who were enraged by Germany's refusal to take action against U.S. involvement in Vietnam as well as American support of Israel and the Shah of Iran. The growing gang, named after radical activist Andreas Baader (Moitz Bleibtreu) and left-wing journalist Ulrike Meinhof (Martina Gedeck), were anti-capitalist, anti-imperialist, and anti-fascist, taking up arms, planting bombs, and robbing banks to promote their political agenda. Director Uli Edel (LAST EXIT TO BROOKLYN, BODY OF EVIDENCE) re-creates the story of this violent period primarily through the eyes of Gudrun Ensslin (Johanna Wokalek), Baader's girlfriend who shows no mercy, and newspaper columnist Meinhof, a mother whom Ensslin convinces must turn her written words into action. Citing Ho Chi Minh, Che Guevara, and Mao Zedong as influences, the group — which also includes Holger Meins (Stipe Erceg), Petra Schelm (Alexandra Maria Lara), Peter Boock (Vinzenz Kiefer), and Astrid Proll (Katharina Wackernagel) — continues its fight even as many of its members are imprisoned and killed, battling to the very end as the head of the federal police, Horst Herold (Bruno Ganz), tries to understand their motives and not just think of them as evil terrorists. Reminiscent of such recent films as Steven Spielberg's MUNICH and Marco Bellocchio's BUONGIORNO, NOTTE, both of which also depict radical organizations committing political kidnappings and murder, DER BAADER MEINHOF KOMPLEX is a fascinating study of individuals who choose violent action over nonviolent protest. The screenplay, cowritten by Edel and Bernd Eichinger based on the book by Stefan Aust, lapses in the latter parts of this long two-and-a-half-hour drama, as unfamiliar, poorly identified characters take center stage and events whirl by at a maddening pace, but the film is still a chilling tale of a group of homegrown revolutionaries who captured the attention of a restless public in Germany and around the world — until they started to go too far.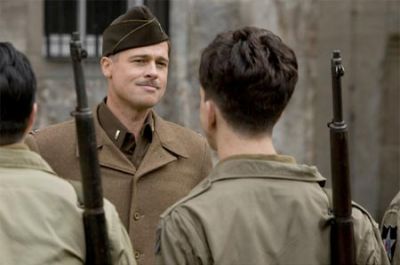 Brad Pitt leads an inglourious group of basterds in glorious Tarantino flick
INGLOURIOUS BASTERDS (Quentin Tarantino, 2009)
Opens Friday, August 21
http://www.inglouriousbasterds-movie.com

Basically, Quentin Tarantino is a genre filmmaker in love with the movies. He has tackled such cinematic subjects as the heist (RESERVOIR DOGS), blaxploitation (JACKIE BROWN), Hong Kong kung fu / Japanese samurais / revenge thrillers (KILL BILL), grindhouse (DEATH PROOF), and gangsters / boxing / hit men / war / kidnapping (PULP FICTION). Inspired by a little-seen low-budget 1978 Italian film alternately known as HELL'S HEROES, DEADLY MISSION, QUEL MALEDETTO TRENO BLINDATO (THAT BLOODY ARMORED TRAIN), and THE INGLORIOUS BASTARDS — itself inspired by Robert Aldrich's 1967 classic THE DIRTY DOZEN —Tarantino has unleashed INGLOURIOUS BASTERDS, a purposely misspelled two-and-a-half-hour love letter to WWII movies that worships the genre even as it subverts it . Brad Pitt stars as Lt. Aldo Raine (anyone remember Aldo Ray?), the leader of the Basterds — seven men, including the baseball-bat wielding Bear Jew (HOSTEL director Eli Roth), who are making their way through France killing and scalping Nazis. Meanwhile, Standartenführer Hans "the Jew Hunter" Landa (an Oscar-worthy Christoph Waltz) is sniffing out the enemy everywhere — and on a mission to capture the Basterds. Shosanna Dreyfus (Mélanie Laurent), who escaped from Landa several years before, is now running a cinema that specializes in German films; there she meets Schütze Fredrick Zoller (Daniel Brühl), a Nazi hero who is starring in a film about his exploits (anyone remember Audie Murphy?) and falls hard for Shosanna, who has changed her name to the rather elegant Emmanuelle Mimieux (anyone remember Yvette Mimieux?).
After Zoller convinces Minister of Propaganda Joseph Goebbels (Sylvester Groth) to hold the premiere of the film, NATION'S PRIDE, at Shosanna's theater, everyone converges for a finale that will blow your mind. As is his style, Tarantino features a slew of minor characters with their own stories to tell, plenty of scenes that go on way too long, Mexican stand-offs, inside jokes and references that few will get, and lots of close-up violence while turning cliché and convention upside down and inside out. INGLOURIOUS BASTERDS is as much about making — and watching — war movies as it is a movie in and of itself, and a damn fine one at that. Tarantino doesn't play by the rules, so you never know what will happen next. Look for well-disguised on-screen cameos by original BASTARDS director Enzo G. Castellari and star Bo Svenson, Mike Myers, and Rod Taylor (anyone remember Rod Taylor?), listen for voice-over cameos by Samuel L. Jackson and Harvey Keitel, and please don't ever yell "Fire!" in a crowded movie theater.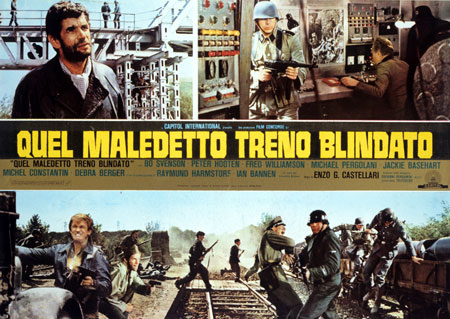 THE INGLORIOUS BASTARDS (QUEL MALEDETTO TRENO BLINDATO) (Enzo G. Castellari, 1978)
Available on DVD and Blu-Ray

KELLY'S HEROES meets THE DIRTY DOZEN in this fun little Italian knock-off that inspired Quentin Tarantino's 2009 summer hit INGLOURIOUS BASTERDS. On their way to military prison, a group of U.S. soldiers escape and find themselves on the run from both the Americans and the Nazis as they try to reach freedom in Switzerland. But soon the not-so-dirty half-dozen or so — Lt. Yeager (WALKING TALL's Bo Svenson, who makes a cameo in the Tarantino film), murder-happy Tony (a creepy Peter Hooten), cigar-chomping Canfield (Fred Williamson), jack-of-all-trades Nick (Michael Pergolani), and deserter Berle (Jackie Basehart) — con their way into a top-secret mission to defuse a rocket lab on an SS military transport. Director Enzo G. Castellari throws in racism, romance, plot holes galore, and a gaggle of skinny-dipping German women toting machine guns in this low-budget bulletfest. The Italian title translates to THAT DAMN ARMORED TRAIN; the film is also known, in various incarnations, as THE DIRTY 7, DEADLY MISSION, G.I. BRO, and HELL'S HEROES and has recently been released on Blu-Ray and three-disc DVD with lots of extras, including an interview between Tarantino and Castellari.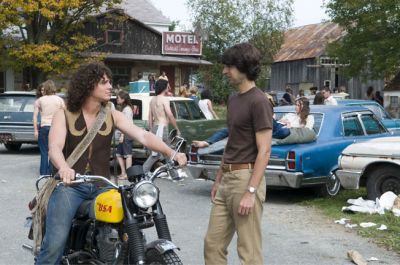 Ang Lee celebrates the fortieth anniversary of Woodstock Nation in new film
TAKING WOODSTOCK (Ang Lee, 2009)
Opens Wednesday, August 26
http://www.takingwoodstockthemovie.com

Based on Elliot Tiber's 2007 memoir, TAKING WOODSTOCK: A TRUE STORY OF A RIOT, A CONCERT, AND A LIFE, Ang Lee's drama goes behind the scenes of how three days of peace, love, and music came to be in the small upstate New York town of White Lake in Bethel. Wry comedian Demetri Martin stars as Elliot, a thirtyish would-be interior decorator and wannabe painter who shuttles between his Manhattan apartment and his parents' dilapidated motel in White Lake. After obtaining a permit for his annual music festival— which previously consisted of his playing records on the motel lawn — Elliot finds out that a neighboring town rejected a three-day festival featuring such performers as Janis Joplin, Jimi Hendrix, and the Grateful Dead, so he decides he's going to bring the love-in to White Lake to rejuvenate the town as well as the motel. The shy, unassuming Elliot is soon in the middle of a mountain of madness as the concert promoters descend on White Lake and Max Yasgur's (Eugene Levy) farm, along with lawyers, construction workers, and lots of hippies, angering the locals and confusing Elliot's immigrant parents, Jack (Henry Goodman) and the penny-pinching Sonia (Imelda Staunton). Lee, who has shown a sharp eye for dissecting American cultural history in such films as THE ICE STORM, RIDE WITH THE DEVIL, and BROKEBACK MOUNTAIN, tries to squeeze too much into two hours, as James Schamus's script introduces a bevy of characters and subplots that don't get fully developed, but they nail the general feel of Woodstock Nation as Elliot comes to understand some deep-seated truths about his family and, most important, himself. And yes, that's Liev Schreiber playing Vilma the transvestite security guard.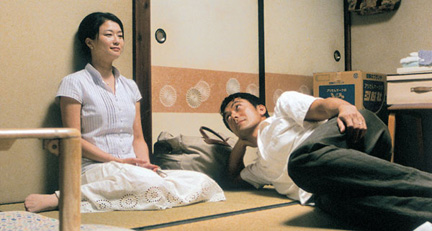 Kore-eda family drama is an unforgettable experience
STILL WALKING (ARUITEMO ARUITEMO)
(Hirokazu Kore-eda, 2008)
Opens Friday, August 28
Angelika Film Center
18 West Houston St. at Mercer St.
212-995-2000
Lincoln Plaza Cinemas
1866 Broadway at 63rd St.
212-757-2280
http://www.lincolnplazacinema.com

We've been covering the Tribeca Film Festival since it began in 2002, and Hirokazu Kore-eda's STILL WALKING, which screened at the fest this past spring, is the best film we've seen yet at the annual event. Flawlessly written, directed, and edited by Kore-eda (MABOROSI, NOBODY KNOWS), STILL WALKING follows a day in the life of the Yokoyama family, which gathers together once a year to remember Junpei, the eldest son who died tragically. The story is told through the eyes of the middle child, Ryota (Hiroshi Abe), a forty-year-old painting restorer who has recently married Yukari (Yui Natsukawa), a widow with a young son (Shohei Tanaka). Ryota dreads returning home because his father, Kyohei (Yoshio Harada), and mother, Toshiko (Kirin Kiki), are disappointed in the choices he's made, both personally and professionally, and never let him escape from Junpei's ever-widening shadow. Also at the reunion is Ryota's chatty sister, Chinami (You), who, with her husband and children, is planning on moving in with her parents in order to take care of them in their old age (and save money as well). Over the course of twenty-four hours, the history of the dysfunctional family and the deep emotions hidden just below the surface slowly simmer but never boil, resulting in a gentle, bittersweet narrative that is often very funny and always subtly powerful.
The film is beautifully shot by Yutaka Yamazaki, who keeps the camera static during long interior takes — it moves only once inside the house — using doorways, short halls, and windows to frame scenes with a slightly claustrophobic feel, evoking how trapped the characters are by the world the parents have created. The scenes in which Kyohei walks with his cane ever so slowly up and down the endless outside steps are simple but unforgettable. Influenced by such Japanese directors as Mikio Naruse, Yasujiro Ozu, and Shohei Imamura, Kore-eda was inspired to make the film shortly after the death of his parents; although it is fiction, he noted at one screening that roughly half of Toshiko's dialogue is taken directly from his own mother. STILL WALKING is a special film, a visual and psychological marvel that should not be missed.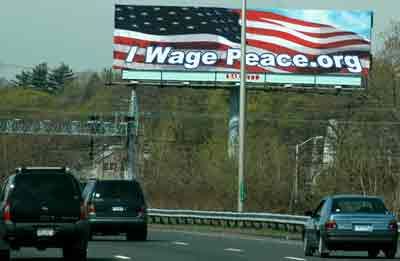 Indie film fans are on their way to Bushwick for festival
BUSHWICK FILM FESTIVAL
August 28-30
Lumenhouse
47 Beaver St., Brooklyn
August 28-30
Tickets: $8 per day, $20 for all three days, available at the door or via tickets@bushwickfilmfestival.com
718-942-5395
http://bushwickfilmfestival.com
The third annual Bushwick Film Festival gets under way August 28 with three days of screenings, Q&As with filmmakers, panel discussions, and, of course, parties. This year's festival features more than two dozen shorts and full-length narrative films and documentaries, including Bruce A. Barrett's THE BILLBOARD FROM BETHLEHEM, which outlines a new way to bring peace to Israelis and Palestinians; Elizabeth Wood and Gabriel Nussbaum's WADE IN THE WATER, CHILDREN: LIFE AS A KID IN AN AMERICAN CRISIS, which deals with young students in New Orleans post-Katrina; and CK Swett and Russel Fong's STUDY FOR "A MORAL SOCIETY," which follows a possible idiot savant as he rails against passersby on the street. The Bushwick Film Festival is a nonprofit group that was started in 2007 "by an assemblage of artists, innovators, enthusiasts, whackos, thinkers, do-it-yourselfers, and downright weirdos"; how can you pass that up?
Friday, August 28 Reception, 6:00; Panel Discussion: How to Navigate a Film Festival, 7:00; film screenings and Q&As, 8:00; End Reception, 11:15
Saturday, August 29 Reception, 5:00; Panel Discussion: What is Missing in Film Today: The Good, the Bad & the Ugly, 6:00; film screenings and Q&As, 7:00; End Reception, 11:45
Sunday, August 30 Reception, 3:00; film screenings and Q&As, 3:30; Panel Discussion: The Art of Digital Filmmaking: From Production to Distribution, 7:30; film screenings and Q&As, 8:30; End Reception, 9:45
In Theaters Now
Talat Bulut, Murat Han, Ozgu Namal travel across murky waters in BLISS
BLISS (MUTLULUK) (Abdullah Oguz, 2007)
Cinema Village
22 East 12th St. between University Pl. & Fifth Ave.
212-924-3363

Abdullah Oguz's MUTLULUK (BLISS) is a harrowing tale of misguided family honor and tradition. Ozgu Namal gives a rich, deep performance as Meryem, a seventeen-year-old who is discovered half-naked by a lake. It is assumed that she has just lost her virginity, dishonoring her family ­— it doesn't matter whether through love or by rape — so tradition demands that she be killed, a deed assigned to her cousin, Cemal (Murat Han). But Cemal ultimately cannot pull the trigger, and the two of them run away, soon finding escape aboard a boat piloted by Irfan Kurudal (Talat Bulut), a college professor enjoying the freedom of the sea. Meanwhile, Meryem's family is trying to track her and Cemal down ­— and kill them both. Based on the novel by Zulfu Livaneli, MUTLULUK (BLISS) is a tense thriller with strong emotional power, pitting long-standing tradition against the modern-day world.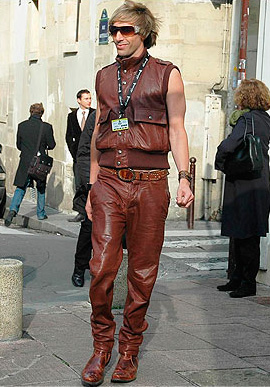 Sacha Baron Cohen is up to new tricks in BRÜNO
BRÜNO (Larry Charles, 2009)
Village East
181 Second Ave. at 12th St.
212-529-6998
http://www.villageeastcinema.com

Sacha Baron Cohen's follow-up to the brilliant BORAT (Larry Charles, 2006) and the crazy ALI G INDAHOUSE (Mark Mylod, 2002) is the chaotic gayfest BRÜNO, a muddled mess that overcomes its lack of a much-needed narrative with some of the funniest scenes seen on-screen since, well, BORAT. Baron Cohen's Brüno character is a nineteen-year-old flaming homosexual fashion journalist who wants to take America by storm — after being kicked out of Milan for causing trouble on the catwalk in an all-Velcro suit. But America doesn't seem quite ready to embrace the rather absurd, way-over-the-top Austrian (who is seeking to be as famous as Hitler or Schwarzenegger), especially at a focus group that is judging a TV show he has created — which features one of the most hysterical moments ever put on film (and one that will never be able to be shown on television). The structure of the film, directed by Charles, follows the general format of BORAT as Brüno and his right-hand man, the much-maligned Lutz (Gustaf Hammarsten), travel the world getting involved in raunchy, bizarre stunts that often put his physical well-being in jeopardy, whether running from angry Hasidim, insulting Osama bin Laden to a terrorist's face, trying to seduce Ron Paul, or flaunting his black child on a Dallas talk show. It's more a series of vignettes than an actual movie — in some ways it has more in common with the JACKASS flicks than with BORAT — and not all of the set pieces work, but the ones that do, including the grand finale in a wrestling cage, are an absolute riot. But Baron Cohen's investigation of the superficiality of celebrity and haute-couture culture often gets lost in the mix. We're already looking forward to the DVD release, hoping it has some of the deleted scenes mentioned in the film's press notes as well as a behind-the-scenes documentary that shows just how out of his mind social critic / daringly risqué comedian Baron Cohen is as he risks life and limb to reveal the dark underbelly of contemporary American society.
Iraq War drama puts viewers in the middle of the action
THE HURT LOCKER (Kathryn Bigelow, 2009)
http://thehurtlocker-movie.com

Based on embedded journalist Mark Boal's experiences in Iraq, THE HURT LOCKER follows a three-member Explosive Ordnance Disposal unit as they are called in to defuse a series of dangerous situations involving various kinds of bombs, including IEDs and other life-threatening explosive devices. Team leader Will James (Jeremy Renner) is an expert bomb defuser and maverick who doesn't follow protocol and likes to live on the edge. Spc. Owen Eldridge (Brian Geraghty) is a greenhorn who just wants to survive the last forty days of their rotation. And Sgt. J. T. Sanborn (Anthony Mackie) likes to go by the book and take no unnecessary chances, which puts him in constant conflict with the unpredictable James. Recalling the second half of Stanley Kubrick's Vietnam drama FULL METAL JACKET (1987), THE HURT LOCKER unfolds in a series of harrowing set pieces in which the EOD unit is called in to either safely detonate or defuse explosive devices while under the eyes of local Iraqis, any of whom could potentially be the bomber or a sniper. Director Kathryn Bigelow (BLUE STEEL, POINT BREAK) masterfully builds suspense scene after scene, beginning with the edge-of-your-seat opener through to the gripping conclusion. The experiences of the EOD unit serve as a microcosm for modern warfare in general and the U.S. involvement in the Middle East specifically, placing viewers in the midst of a tense, bitter, psychologically and emotionally draining battle that can never be won. The outstanding cast also features Guy Pearce, Ralph Fiennes, David Morse, and Evangeline Lilly in small roles; many of the Iraqis were played by actual war refugees. Shot in Jordan not far from the Iraq border, THE HURT LOCKER is a remarkable story, one of the best war films of the decade.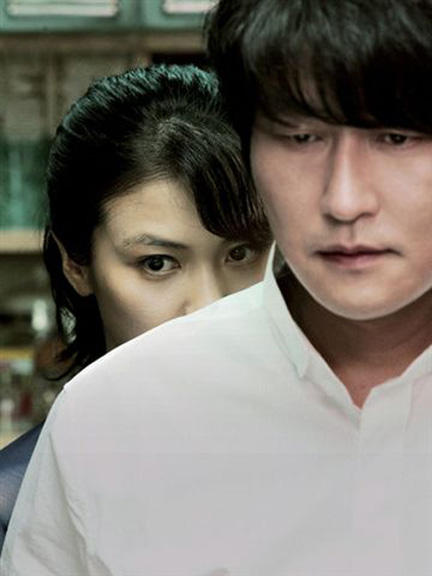 Tae-ju (Kim Ok-vin) and Sang-hyun (Song Kang-ho) get involved in multiple sins
THIRST (Park Chan-wook, 2009)
Quad Cinema
34 West 13th St. between Fifth & Sixth Aves.
212-255-8800

Winner of the Jury Prize at Cannes, Park Chan-wook's THIRST is a different kind of vampire movie. Inspired by Émile Zola's novel THÉRÈSE RAQUIN, the creepy Korean flick stars Song Kang-ho (THE HOST) as Sang-hyun, a friendly priest who volunteers to participate in a dangerous experimental program that is attempting to develop a vaccine for a deadly virus. Unfortunately, he succumbs to the disease, his body covered in nasty boils, but he surprisingly arises, reborn, with a deep desire to suck some blood. However, he still is the same friendly priest with a moral soul, so he is unwilling to kill to fill his belly. As he gains superhuman strength, he grows closer to Tae-ju (Kim Ok-vin), the virtually imprisoned adopted sister / wife of a goofy childhood friend (Shin Ha-kyun) who is cared for by his doting mother (Kim Hae-sook). But as Sang-hyun and Tae-ju get hot and heavy — one particular sex scene is among the hottest in a good movie since Jean-Jacques Beineix's BETTY BLUE in 1986 — their thirst threatens to overwhelm them and everyone around them. Eschewing standard vampire lore — don't look for garlic, crucifixes, bats, wooden stakes, or a Van Helsing-like character — Park (JOINT SECURITY AREA, the Vengeance trilogy) examines the complex spirituality and sexuality of a man of the cross, a figure always dressed in black (reminiscent of Count Dracula) who is forced to challenge his faith and humanity. At 133 minutes, THIRST is a half hour too long, with several scenes that could have served as an ending, but hang in there; no one can tell a story like Park Chan-wook, even if he is an acquired taste — like, say, blood.
Riff's Rants & Raves: Live Music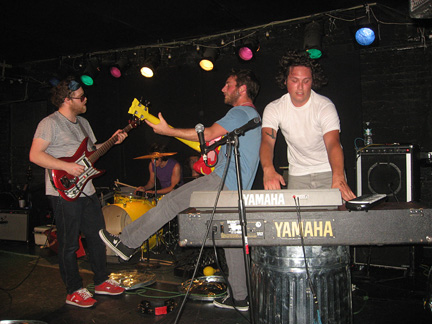 twi-ny/mdr
Expect things to get wild and wacky at DUB's three area shows
DRINK UP BUTTERCUP
Saturday, August 15, Union Hall, 702 Union St. at Fifth Ave., $8, 8:00
Sunday, August 16, the Studio at Webster Hall, 125 East Eleventh St. between Third & Fourth Aves., $10 ($5 with RSVP to rsvp@sundayschoolnyc.com), 4:00
Saturday, August 29, Littlefield, 622 DeGraw St., $10, 2:00
http://www.myspace.com/drinkupbuttercupband
http://www.afterthejumpfest.com
We've been singing the praises of Drink Up Buttercup for a few months now, based on such freaking awesome songs as "Mr. Pie Eyes," "Farewell Captain," and "Sosey and Dosey," available only as mp3 downloads and self-produced seven-inch singles. But it wasn't until we saw them tear apart the Mercury Lounge on July 3 that we understood their true majesty. The fearless Philly foursome features Farzad Houshiarnejad on bass and keyboards (as well as vocals, wolf howls, and melodica), Ben Money on bass, keyboards, and percussion (in addition to melodica, vocals, and mannequin head), James Harvey on guitar and vocals (along with sawed-off seagull, walki, opera sounds, and baby head), and Mike Cammarata on drums (with water, lemon, and sugar packets). At the Mercury, they ripped through a too-brief half-hour set of sheer lunacy, abject craziness, and stellar tunage, banging on a trash can, breaking the keyboards, and hiding behind masks. After the wild show, Harvey searched about for a missing piece of equipment before helping the band load their stuff into the back of his father's rug-selling-business van, where Harvey works when not blowing up onstage. Rock and roll!
(Drink Up Buttercup will be at Union Hall on August 15 with Blind Man's Colour, Beach Fossils, and Lights On, at the Studio at Webster Hall on August 16 as part of the Sunday School Matinee with Jones Street Station and U.S. Royalty, and August 29 at the After the Jump Festival at Littlefield with the Drums, Wild Yaks, Talk Normal, Free Energy, and a late-night party with Das Racist. Don't miss them.)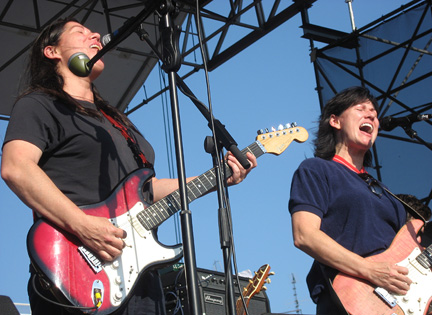 twi-ny/mdr
Twin sisters Kim and Kelley Deal are back for two indoor shows at the Bowery Ballroom
THE BREEDERS
Bowery Ballroom
6 Delancey St. at Bowery
Tuesday, August 18, and Wednesday, August 19, $25, 8:00
212-533-2111
http://www.myspace.com/thebreeders
Ah, the lovely sisters Deal. They made a huge splash back in 1993 with LAST SPLASH, which featured the explosive hit "Cannonball," took nine years before releasing their next disc, TITLE TK, and yet another six years before 2008's MOUNTAIN BATTLES. It was great to see twins Kim and Kelley (now sober and into knitting) at the McCarren Park Pool last summer, all smiles as they played a strong set in the blazing sun. They'll be back in New York for two shows at the Bowery Ballroom (with the Whispertown 2000), touring behind their four-track EP, FATE TO FATAL, which came out in April. And then Kim will return this fall when the recently reunited Pixies come to the Hammerstein Ballroom to play their seminal album DOOLITTLE November 23-25 (tickets go on sale August 14).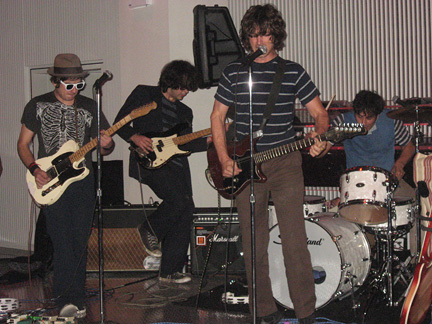 twi-ny/mdr
Gringo Star welcomes y'all to the Mercury Lounge and Union Hall
GRINGO STAR
Wednesday, August 19, Mercury Lounge, 217 East Houston St., $10
Thursday, August 20, Union Hall, 702 Union St. at Fifth Ave., $10
http://www.myspace.com/thegringostars
http://www.mercuryloungenyc.com
One of the standout bands at last October's CMJ Music Marathon, Atlanta's Gringo Star plays punk-injected southern garage rock with a twist. From the opening crunching guitar chords of the title track, ALL YALL (My Anxious Mouth, November 2008) is like the score for the hippest spaghetti Western never made, with a break for some trippy psychedelia ("Up and Down"), 1960s harmonic pop ("Come on Now"), and free jazz ("March of the Gringo"). Throughout the disc — as well as at their live shows — Pete DeLorenzo, Matt McCalvin, and brothers Pete and Nicholas Furgivele switch off instruments and all take the mic, reminiscent of their Atlanta neighbors the Black Lips, but with not quite as much reckless abandon. "Is it all worth while?" McCalvin asks on "Up and Down." "It is all worth while," he answers himself. Yes indeed, it is all worth while, resulting in one of the best albums of 2008. Gringo Star will be playing songs from ALL YALL as well as, perhaps, such older tunes as "No Man," "Got to Be Free," "Not a Sound," and "Out of My Head" — which was famously interrupted in 2002 by Tony Clifton — on August 19 at the Mercury Lounge (10:30) with Honor by August (6:30), Colourslide (7:30), Rosewood Thieves (8:30), and Des Roar (9:30) and on August 20 at Union Hall with Impossible Hair and Joel Plaskett.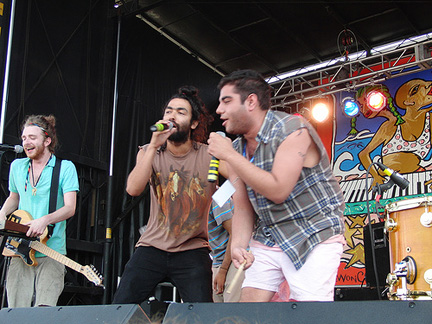 twi-ny/mdr
Das Racist joined Bear Hands at this year's Siren Festival
DAS RACIST / ISLANDS
The Bell House
149 Seventh St., Gowanus
Wednesday, August 19, $12, 7:30
718-643-6510
http://www.myspace.com/islandsareforever
http://www.myspace.com/dasracist
In 2008, Montreal's Islands put on a solid show at the Siren Festival in Coney Island, with lead singer Nick Diamonds coming out wearing a trash can over his head and removing it later to reveal a bloody T-shirt. The band is returning to Brooklyn in support of their upcoming disc, VAPOURS (Anti-, September 22), which sees the return of original member Jamie Thompson. At this year's Siren Festival, Brooklyn's Das Racist made a riotous guest appearance with Bear Hands, getting the crowd going with their offbeat raps. Das Racist — Himanshu "Raps" Kumar and Victor "Kool A.D." Vazquez — started off as kind of joke-rappers but they've grown into something much more. Also on the bill is Brooklyn trio Radical Dads.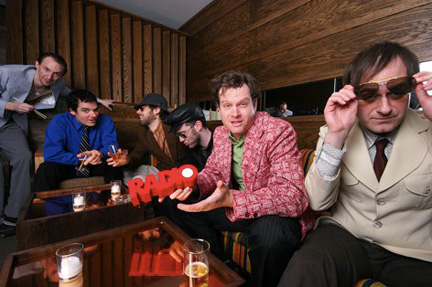 Detroit six-shooters will play in Jersey and on rock cruise
ELECTRIC SIX
Maxwell's, 1039 Washington St., Hoboken
Wednesday, August 19, $15, 8:30
Rocks Off Concert Cruise Series, 41st St. & the Hudson River
Thursday, August 20, $20-$25, 7:00 boarding, 8:00 departure, 11:00 return
We first caught Electric Six in November 2007, when they came out to "It's Showtime," the first track from I SHALL EXTERMINATE EVERYTHING AROUND ME THAT RESTRICTS ME FROM BEING THE MASTER (Metropolis, October 2007), and then put on one heckuva show, seriously rocking out with tongue-in-cheek lyrics so totally deadpan that not all of their masses of devoted screaming fans may have gotten the jokes. No matter. Lead singer Dick Valentine, a baby-faced showman, delivered the goods, even sliding offstage to croon to the crazed New Jersey girls in front of us. Fine and frenzied, Electric Six played a great version of "Danger! High Voltage," a smashing "I Buy the Drugs" finale, and a screaming four-song encore featuring one song from each of their albums, in chronological order, including the riotous "Gay Bar." Now touring behind their sixth album, FLASHY (Metropolis, October 2008) — which includes "Gay Bar Part Two"! — the Detroit sextet will be playing Maxwell's in New Jersey on August 19 with Brooklyn's Les Sans Culottes and former Be Your Own Pet Jemina Pearl, then aboard the Temptress on August 20 with Les Sans Culottes opening up again.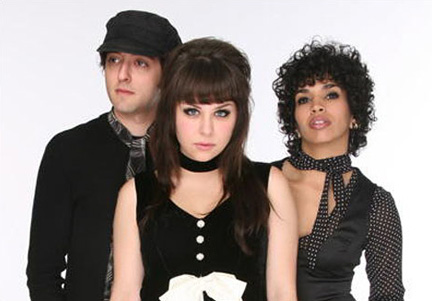 Hot trio the Ettes will be unleashing their power at three area shows
THE ETTES
Thursday, August 20, the Annex Club NME, 152 Orchard St., $10, 10:30
Friday, August 21, Glasslands, 289 Kent Ave., 7:00
Sunday, August 23, Mercury Lounge, 217 East Houston St., $8, 9:00
http://www.myspace.com/theettes
Last year we caught guitarist Coco, bassist Jem, and drummer Poni, better known as the Ettes — not to be confused with the Pipettes, the Noisettes, or the Raveonettes — at a cool CMJ showcase at the Annex, so we're looking forward to their return, playing three area shows in support of their upcoming disc, DO YOU WANT POWER (Take Root, September 29), as well as their recently released five-track EP, DANGER IS (Take Root, April 2009). DO YOU WANT POWER is alive with power, filled with strong-willed vocals and lyrics, from the infectious guitar-chugging opener, "Red in Tooth and Claw," to the folksy "Love Lies Bleeding" (which is not a cover of the Elton John song), from the pop psychedelia of "Take It with You" to the gentle, piano-based "Keep Me in Flowers." A seething guitar solo heightens the emotional drama of "I Can Be Your Lover (But I Can't Be Your Baby)," while a bridge of doom arises from "Seasons." And the trio lets it all hang out on "No Home." "What a drag, man," Jem sings on "Take It with You"; there's nothing about an Ettes show that ever drags. The Nashville-based threesome will be charging things up at Club NME on August 20, at Glasslands in Brooklyn on August 21, then at the Mercury Lounge on August 23 with Fan-Tan.
INSOUND TENTH ANNIVERSARY PARTY
Brooklyn Bowl
61 Wythe Ave.
Thursday, August 27, $10 (includes free beer!), 6:00
718-963-3369
Our favorite indie online music retailer is celebrating its tenth anniversary with a ten-dollar show at the newly opened Brooklyn Bowl, featuring a great lineup: Real Estate, the Drums, Special Guests, These Are Powers, and Cymbals Eat Guitars. And perhaps best of all, the beer is on them.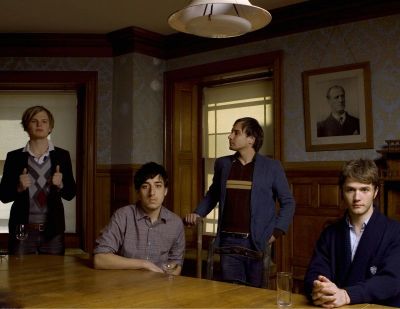 Brooklyn-based band will be playing on the waterfront August 30
THE POOL PARTIES 2009: GRIZZLY BEAR
East River State Park, Williamsburg waterfront
90 Kent Ave. at North Eighth St.
Sunday, August 30, free, 2:00
http://www.myspace.com/grizzlybear
In a world where music is often cold, composed lab work, sometimes it's refreshing when a band comes around and focuses its melodies on "Ooooohs" and "Ahhhhs," letting the gorgeous sounds of their voices float in the sweet air. Similar to fellow folkies Fleet Foxes, Brooklyn-based Grizzly Bear often swaps synths and effects for harmonies and acoustic guitars. On their most recent album, VECKATIMEST (Warp, May 2009), this aspect is ever present on such tracks as "Two Weeks," "Dory," and the Beatles-driven "While You Wait for the Others," only if John Lennon had a voice like Daniel Rossen's he never would have let Paul sing. When they play the last free Pool Parties show of the season, on the beautiful Williamsburg waterfront on August 30, you can expect a lot of stripped-down songs and some good old-fashioned a cappella, continuously proving that it isn't always about that drum fill or synth line but that sometimes the most beautiful sound in the world is that of a human voice and the air that passes through as each note is released. Baltimore's Beach House and Austin's Vega will open the show.
Former Chicago band is back with its dark and eerie sounds
PIT ER PAT
The Bell House
149 Seventh St., Gowanus
Saturday, September 5, $8, 8:00
718-643-6510
http://www.myspace.com/piterpat
Brooklyn's Pit Er Pat has been on the road with its latest album, HIGH TIME (Thrill Jockey, October 2008), which is a memorably dark and eerie pleasure. Lead singer and multi-instrumentalist Fay Davis-Jeffers (who plays piano, guitar, and kalimba), bassist Rob Doran, and percussionist Butchy Fuego take listeners on a thrilling ride, starting with the haunting, nearly-seven-minute opener, "Evacuation Days," followed by the creepy five-and-a-half-minute "Omen" and the funereal instrumental "My Darkness." Davis-Jeffers offers a beautiful falsetto on "Cairo Shuffle" before the band gets a little more cheerful with another instrumental, "Creation Stepper." The disc is filled with unusual sounds and instrumentation, including Burmese temple gongs, agogo bells, vibraslap, anandolohori, and a melodica, creating a captivating experience enhanced by Doran and Fuego's intricate electronic assemblages. HIGH TIME reaches its sweet conclusion with "The Good Morning Song," a heavenly tune led by Davis-Jeffers's lilting voice. Pit Er Pat — now an L.A.-based duo consisting of Davis-Jeffers and Fuego — will be playing the Bell House on September 5 with Javelin and Crazy Dreams Band.
Riff's Rants & Raves: Art & Literature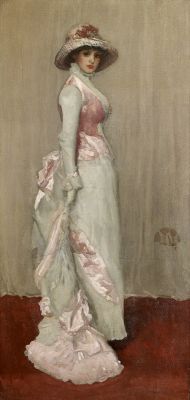 The Frick Collection
James McNeill Whistler, "Harmony in
Pink and in Grey: Portrait of Lady Meux,"
oil on canvas, 1881-­82
PORTRAITS, PASTELS, PRINTS: WHISTLER IN THE FRICK COLLECTION
The Frick Collection
1 East 70th St. at Fifth Ave.
Through August 23 (closed Mondays)
Admission: $18 (includes ArtPhone audio guide), pay-what-you-wish Sundays 11:00 am ­- 1:00 pm
212-547-0700
Last summer, in lieu of a major exhibition, the Frick reinstalled six of its classic works in the Oval Room, shedding new light on them both literally and figuratively. This summer it has done the same with its Whistler collection, placing four large-scale portraits and one smaller landscape in the beautiful Oval Room. Henry Clay Frick collected magnificent paintings by Rembrandt, Goya, El Greco, Holbein, Ingres, Constable, Boucher, Fragonard, Turner, and many others, but he acquired more pieces by iconoclastic dandy James Abbott McNeill Whistler (1834-1903) than any other artist. The four portraits are cleverly set up, with "Arrangement in Black and Gold: Comte Robert de Montesquiou-Fezensac" and "Arrangement in Brown and Black: Portrait of Miss Rosa Corder" on opposite sides of the southern entrance, both figures bathed in darkness. Across the room stand "Harmony in Pink and Grey: Portrait of Lady Meux" and "Symphony in Flesh Color and Pink: Portrait of Mrs. Frances Leyland," a pair of brighter works that show off Whistler's skill with, among other things, drapery and women's clothing, which he designed himself. In addition, senior curator Susan Grace Galassi has placed the portraits of the comte and Lady Meux opposite each other, each subject peering out at the viewer, while Mrs. Leyland and Miss Corder both look off to the side. The Oval Room also includes "Symphony in Grey and Green: The Ocean," a soft, inviting seascape that balances out the bolder colors in the portraits. Meanwhile, the Cabinet room near the museum's front desk features fifteen stunning etchings and pastels Whistler made during his 1879-80 trip to Venice, offering a unique view of the picturesque Italian city. Among the pieces worth lingering over are the gorgeous, minimalist "Little Venice" etching and drypoint and the more lush, shadowy "The Beggars." The Whistler exhibits run through August 23, so time is running out to see this small but significant look at one of the twentieth century's most influential and original American artists.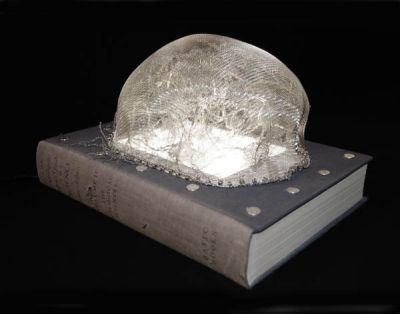 Pamela Matsuda-Dunn, "Reconstruction," book, stainless steel wire, bugle beads, LEDs, 2007
RACISM/THREADS
Center for Book Arts
28 West 27th St. between Broadway & Sixth Ave., third floor
Through September 12 (closed Sunday)
Admission: free
212-481-0295
http://www.centerforbookarts.org
Two very interesting exhibits are running concurrently at the Center for Book Arts through September 12. "Racism: An American Family Value" examines how the printed word takes on the heated topic, featuring works by such artists as Glenn Ligon, Adrian Piper, Carrie Mae Weems, Ken Gonzales-Day, Kara Walker, and more than two dozen others. On August 19, several of the artists will participate in an Artist Talk with Nicole Caruth. Meanwhile, "'Threads': Interweaving Textu[r]al Meaning" is a multimedia display looking into the use of thread in art, including pieces by Lisa Hasegawa, Yoko Inoue, Diana Frid, Andre Lee, Pamela Matsuda-Dunn, and others.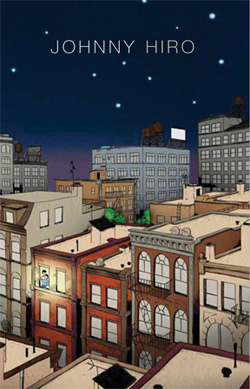 JOHNNY HIRO by Fred Chao (AdHouse, June 2009, $14.95)
http://robotchao.wordpress.com

When enormous lizard monster Gozadilla breaks through the walls of his apartment and takes his girlfriend, Mayumi, busboy Johnny Hiro is forced into the unlikely role of action hero to save the love of his life. Sued by their landlord for damages, Mayumi and Hiro seek help from Mayor Michael Bloomberg and move temporarily into a friend's pad, struggling to get by on their measly salaries. Soon Hiro is battling samurais at the opera, fighting a giant fish, stealing a lobster to feed to a food critic, and setting off on a wild car chase through the streets of New York City, all the while just trying to enjoy a much simpler, calmer life with Mayumi. AdHouse Books has compiled the first three issues of Fred Chao's very entertaining and cleverly insightful comic, which was nominated for four 2008 Eisner awards — Best New Series, Best Humor Publication, Best Single Issue, and Best Writer/Artist — into a trade paperback edition that features a truly beautiful full-color cover depicting Hiro and Mayumi holding one another in the window of their apartment, set against a skyline of brownstones, Gozadilla lurking around the corner on the back cover. The black-and-white interior shows off Chao's storytelling skill, mixing slapstick and chaos with quiet, tender moments. One of the best things about the book — and there are many — is that it is only Vol. 1, meaning there should be more Johnny Hiro to come.
All contents copyright 2009 by Mark Rifkin and twi-ny. All rights reserved. Contents may not be reprinted without written permission. Please note that events, dates, and prices are subject to change.
Send all comments, suggestions, reviews, and questions to mark.rifkin@twi-ny.com.
Please note that some e-mail clients may wrap links, so be sure to enter them fully into your browser.
To subscribe to this list, please e-mail the administrator at admin@twi-ny.com with the word Subscribe in the Subject line; be sure to ask for back issues, which are free as well. To unsubscribe from this list, please think it over twice before e-mailing the same address. Please let us know what you didn't like about this forum and we'll do our best to correct it in the future — if we agree with you. If you would like to see something covered in a future issue, please let us know. Without you, there is no need for us to exist.
twi-ny top two dozen (or so)
weekly reminders & special events
THE SPEAKEASY AT 1220 FIFTH
Museum of the City of New York terrace
1220 Fifth Ave. at 103rd St.
Admission: $12 (includes one free drink and gallery admission)
212-534-1672
Wednesdays through August 26 MCNY turns its terrace, which overlooks Central Park, into a Prohibition-era speakeasy, with dancing music and old-fashioned cocktails, 6:00 — 9:00
LIFE ON A DESERT ISLAND
Central Park (68th St. & Central Park West)
Prospect Park (at Fifth Ave.)
Saturdays & Sundays at 5:30
Admission: free
917-620-7024
http://www.theatreplayground.com
Through Saturday, August 29 A One-Man Outdoor Spectacle, an interactive theater piece for families, based on Daniel Defoe's Robinson Crusoe, written by Ugljesa Sajtinac, and starring Samuel Kirk and Jason Vance on a rotating basis

HUDSON WAREHOUSE:
SHAKESPEARE IN RIVERSIDE PARK
Riverside Park
North Patio of Soldiers' and Sailors' Monument
West 89th St. & Riverside Dr.
Thursdays through Sundays at 6:30
Admission: free
http://www.hudsonwarehouse.net
Through Sunday, August 30 A MIDSUMMER NIGHT'S DREAM, directed by Richard Harden

HARLEM SUMMER SHAKESPEARE PROJECT:
A MIDSUMMER NIGHT'S DREAM
Multiple locations
Admission: free
212-695-1596
http://www.pulseensembletheatre.org
Thursday, August 13
through
Friday, August 28 Pulse Ensemble Theatre presents a Harlem tour of A MIDSUMMER NIGHT'S DREAM, directed by Alexa Kelly, with stops in St. Nicholas Park (August 13-14), Governors Island (August 15-16 and 29-30), Morningside Park (August 18-19), Riverbank State Park (August 21-22), and the Adam Clayton Powerll Jr. State Office Building Plaza (August 28)

TALLY HO!, OR NAVIGATING THE FUTURE
Multiple locations
Friday nights at 8:00, Saturdays & Sundays at 2:00
Admission: free
http://www.theaterforthenewcity.net
Through Sunday, September 13 Theater for the New City's thirty-third annual summer street theater tour features a new musical about two men dealing with the financial crisis, with book, lyrics, and direction by Crystal Field and musical score by David Tice; performances continue at such locations as the Coney Island Boardwalk (August 14), the Central Park Bandshell (August 16), the Prospect Park Concert Grove (August 22), Washington Square Park (August 30), and St. Marks Church (September 13)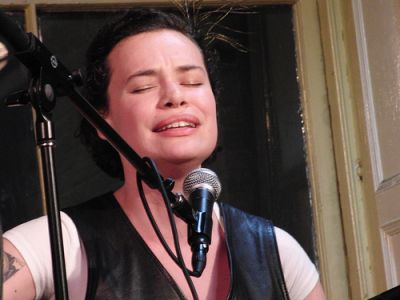 twi-ny/mdr
Larkin Grimm is among performers at alternate folk fest
THE SUMMER ANTIFOLK FESTIVAL 2009
Sidewalk Café
94 Ave. A
Admission: free (two-drink minimum)
212-473-7373
Wednesday, August 12 7:00 - Elena Dana, 7:30 - Ben Sadock, 8:00 - Charles Mansfield, 8:30 - the Fools, 9:00 - Joe Bendik, 9:30 - a Brief View of the Hudson, 10:00 - Dots Will Echo, 10:30 - Ben Krieger, 11:00 - Power Hour! with Swamp Luck ,12:00 - the Relatives
Thursday, August 13 7:00 - Jon Berger, 7:30 - Antifolkers Covering the Songs of Barry Bliss, 9:00 - Rav Shmuel, 9:30 - the Woog Riots, 10:00 - Peter Dizozza, 10:30 — Dufus, 11:30 - Prewar Yardsale, 12:30 - Soft Black
Friday, August 14 7:00 - Nan Turner, 7:30 - Elizabeth Devlin, 8:00 - the Missing Leech, 8:30 — Awareness, 9:00 - Susan Hwang, 9:30 - Wilder Worldwide, 10:00 - Power Hour! with Urban Barnyard, 11:30 - the Wowz, 12:30 - Major Matt Mason USA
Saturday, August 15 7:30 - Charles Latham, 8:00 - Carl Creighton, 8:30 - Brian Speaker, 9:00 — Lippe, 9:30 - Emily Einhorn, 10:00 - Erin Regan, 10:30 — Jaymay, 11:30 - Daniel Bernstein, 12:30 - Crazy and the Brains
Sunday, August 16 8:00 - Level II's Puppet Show Spectacular, 9:00 — Ken's Last Ever Radio Extravaganza, 10:00 - Larkin Grimm, 11&12: Talking Stick- Master Lee & Mr. Patrick

YEASAYER
RiverRocks
Pier 54, Hudson River Park at West 14th St.
Admission: free
http://www.pier54.com/riverrocks
Thursday, August 13 Yeasayer, with Amazing Baby, 6:00
SEASIDE SUMMER CONCERTS
Asser Levy Seaside Park
Sea Breeze Ave. & Ocean Pkwy.
Brighton Beach, Brooklyn
Limited seating: $5 per chair ($10 for special shows), but you can bring your own for free
Admission: free
718-222-0600
http://www.brooklynconcerts.com/seaside.html
Thursday, August 13 Blondie, Pat Benatar, and the Donnas, 7:30
ROBOT CHICKEN ON WHEELS
Riverbank State Park
679 Riverside Dr.
Admission: free
http://www.adultswimpresents.com
Thursday, August 13 Adult Swim presents a live performance by Gym Class Heroes, ROBOT CHICKEN creators Seth Green and Matt Senreich, cast and crew members, roller skating, competitions, and more, 8:00

PEER GYNT / JULIUS CAESAR
Central Park, Summit Rock
Fort Tryon Park, below New Leaf Café
Admission: free
212-252-5258
Thursday, August 13
through
Saturday, August 29 The Gorilla Repertory Theater Company presents Shakespeare's JULIUS CAESAR, directed by Stephen Fried, in Central Park on Fridays and Sundays at 8:00, and Laura Lynn MacDonald's new translation and musical adaptation of Ibsen's PEER GYNT, directed by Christopher Carter Sanderson, in Fort Tryon Park on Thursdays and Saturdays at 8:00, both with scenes moving through the parks
IT CAME FROM BROOKLYN
Solomon R. Guggenheim Museum
1071 Fifth Ave. at 89th St.
Tickets: $40
212-423-3500
Friday, August 14 The Walkmen, High Places, 8:00
WAVERLY MIDNIGHTS: THE COEN BROTHERS
IFC Center
323 Sixth Ave. at West Third St.
Weekends at midnight through September 12
212-924-7771
Friday, August 14
and
Saturday, August 15 THE MAN WHO WASN'T THERE (Joel Coen, 2001)
Friday, August 21
and
Saturday, August 22 FARGO (Joel Coen, 1996)
Friday, August 28
and
Saturday, August 29 NO COUNTRY FOR OLD MEN (Joel & Ethan Coen, 2008)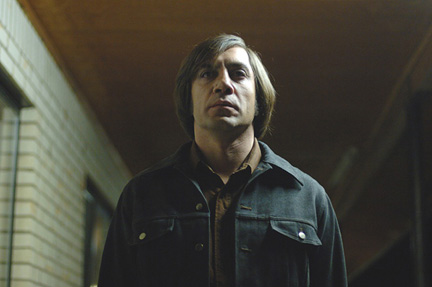 Javier Bardem gets an awesome new do for awesome new Coen brothers flick
NO COUNTRY FOR OLD MEN (Joel & Ethan Coen, 2007)
http://www.nocountryforoldmen-themovie.com

Based on the novel by Cormac McCarthy, the Coen brothers' NO COUNTRY FOR OLD MEN is a gripping thriller dominated by the mesmerizing performance of Javier Bardem as Anton Chigurh, a psychopathic killer who believes in chance. When Llewelyn Moss (an outstanding Josh Brolin) accidentally stumbles upon the site of a drug deal gone terribly wrong, he walks away with a satchel of cash and the dream of making a better life for him and his wife (Kelly MacDonald). He also knows that there will be a lot of people looking for him — and the two million bucks he has absconded with. On his trail are the Mexican dealers who were ripped off, bounty hunter Carson Wells (Woody Harrelson), and the cool, calm Chigurh, who leaves a bloody path of violence in his wake. Meanwhile, Sheriff Bell (Tommy Lee Jones) philosophizes on the sorry state of the modern world as he follows the proceedings with an almost Zen-like precision. Though it struggles to reach its conclusion, NO COUNTRY FOR OLD MEN is an intense noir Western, an epic meditation on chance in which the flip of a coin can be the difference between life and a horrible death.
Friday, September 4
and
Saturday, September 5 THE BIG LEBOWSKI (Joel Coen, 1998)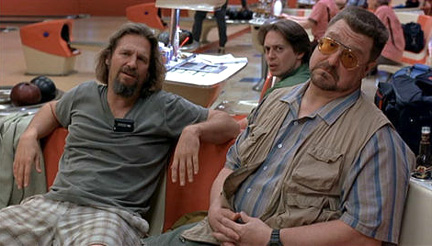 Walter explains to the Dude that he doesn't bowl on Shabbos
THE BIG LEBOWSKI (Joel Coen, 1998)

Jeff Bridges is awesome as the Dude, a laid-back cool cat who gets sucked into a noirish plot of jealousy, murder, money, mistaken identity, and messy carpets. Julianne Moore is excellent as free spirit Maude, Tara Reid struts her stuff as Bunny, and Peter Stormare, Flea, and Torsten Voges are a riot as a trio of nihilists. Also on hand are Philip Seymour Hoffman, David Huddleston, Aimee Mann, Jimmie Dale Gilmore, David Thewlis, Sam Elliott, Ben Gazzara, Jon Polito, and other crazy characters, but the film really belongs to the Dude and his fellow bowlers Jesus Quintana (John Turturro, who is so dirty he is completely cut out of the television version), Donny (Steve Buscemi), and Walter (John Goodman), who refuses to roll on Shabbos. This is another offbeat great one from the Coen brothers.
PASSPORT FRIDAYS 5: GLOBAL SIGHTS AND SOUNDS
Queens Museum of Art
Flushing Meadows Corona Park
Friday nights through August 28; dance and music at 6:30, film screenings at 8:00
Admission: free for outdoor events; $5 suggested donation for museum, which is open until 8:00
718-592-9700
Friday, August 14 Iran: Richard Rivera / Physual and Julio Montero perform EL DON, live music by Rana Farhan, and screening of PERSEPOLIS (Vincent Parronaud & Marjane Satrapi, 2007)
Friday, August 21 Bangladesh: Malini Srinivasan presents TEJAS-LUMINOUS, Bangladesh Institute of Performing Arts performs, and a screening of BRICK LANE (Sarah Gavron, 2007)
Friday, August 28 Taiwan: Daniel Gwirtzman presents REFORM, Kun-Yang Lin/Dancers perform, live music by Celadon Youth Ensemble, and screening of ISLAND ETUDE (LIAN XI QU) (Huai-en Chen, 2007)
NYC ROCKIN' THE RIVER CRUISES
Pier 83, West 82nd St. & Twelfth Ave.
Tickets: $37.50-$55
212-563-3200
Friday August 14 Legends of Chicago Blues: Pinetop Perkins, Hubert Sumlin, and the Nighthawks, $45-$50, 8:00
Thursday, August 27 The 'FUV Boat 09: A Floating Dance Party to Benefit WFUV Radio, $50, 7:00
HOLLYWOOD'S GREATEST YEAR: THE BEST PICTURE NOMINEES OF 1939
Academy Theater at Lighthouse International
111 East 59th St. between Park & Lexington Aves.
Tickets: $5
Through October 12
212-821-9251
Saturday, August 15 Saturday Afternoon Double Feature: STAGECOACH (John Ford, 1939), 12 noon, and OF MICE AND MEN (Lewis Milestone, 1939), 3:00
DOWNTOWN DANCE FESTIVAL
Multiple locations
Admission: free
212-219-3910
Saturday, August 15
through
Sunday, August 23 As part of the River to River Festival, the Battery Dance Company presents this twenty-eighth annual event, with dozens of dance companies performing on Governors Island, at One Chase Manhattan Plaza, and in Battery Park, at 12 noon or 1:00 depending on the venue
FRENCH NEW WAVE ESSENTIALS
Museum of Arts and Design
2 Columbus Circle at 59th St. & Broadway
July 11 — August 30
Tickets: $11
212-299-7777
Saturday, August 15
and
Sunday, August 16 ALPHAVILLE (Jean-Luc Godard, 1965), 2:00
Saturday, August 15
and
Sunday, August 16 LES BONNES FEMMES (Claude Chabrol, 1960), 4:00
Saturday, August 22
and
Sunday, August 23 LAST YEAR AT MARIENBAD (Alain Resnais, 1961), 2:00
Saturday, August 22
and
Sunday, August 23 A WOMAN IS A WOMAN (Jean-Luc Godard, 1961), 4:00
Saturday, August 29
and
Sunday, August 30 LE BONHEUR (Agnès Varda, 1965), 2:00
Saturday, August 29
and
Sunday, August 30 PIERROT LE FOU (Jean-Luc Godard, 1965), 4:00
OUTDOOR CINEMA 2009 AND MORE
Socrates Sculpture Park
Broadway at Vernon Blvd.
Admission: free
718-956-1819
http://www.socratessculpturepark.org
Saturday, August 15 Hip to Hip Theatre Company: A MIDSUMMER NIGHT'S DREAM, 5:00
Wednesday, August 19 Italy: GOMORRAH (Matteo Garrone,. 2008)
Saturday, August 22 Hip to Hip Theatre Company: ROMEO & JULIET, 5:00
THE BEACH PARTY:
A SATURDAY NIGHT GET DOWN AT WATER TAXI BEACH
Water Taxi Beach
Second St. & Borden Ave., Long Island City
Saturdays from 8:00 pm to 3:00 am
Cover charge: $5 (twenty-one and over only)
The Beach Party returns to Water Taxi Beach in Queens, featuring hot DJs getting people hot and sweaty in view of the Midtown skyline. All shows will feature residents Justin Carter, Probus, and Eamon Harkin in addition to the below special guests.
Saturday, August 15 Bobbito Garcia (aka Kool Bob Love)
Saturday, August 22 Soundstream Live
Saturday, August 29 Raoul K & Jerome Derradji
Listen Up! WarmUp 2009
P.S.1 Contemporary Art Center / MoMA
22-25 Jackson Ave. at 46th Ave., Long Island City
Saturdays from 2:00 to 9:00, July 4 — September 5
Admission: $10, includes admission to art galleries 2:00 to 9:00
718-784-2084
Saturday, August 15 DJ Pierre, Phuture 303, House of Stank, and Growing
Saturday, August 22 Brennan Green, John Selway, Tim Love Lee, and Talibam! with special guests
Saturday, August 29 Timmy Regisford and Duane Pitre
Saturday, September 5 Rong Music with Glenn Branca and special guests
CENTRAL PARK SUMMERSTAGE
Rumsey Playfield
Central Park (enter at Fifth Ave. & 69th St.)
Admission: free
212-360-2756
Sunday, August 16 Dinosaur Jr., The Walkmen, Saviours, 3:00
MAN IN THE MATRIARCHY
Joe's Pub
425 Lafayette St. between East Fourth St. & Astor Pl.
Tickets: $15 ($10 if purchased online with code JPTIXB3)
212-539-8778
Sunday, August 16 Experimental vocalist-composer Nick Hallett's latest investigation of music and song features singers Jennifer Black, Rachel Cox, Katie Eastburn, Daisy Press, Lady Rizo, and Claudia Gonson, with Hallett on piano and Mike Jackson on bass, 7:30
THE POOL PARTIES 2009
East River State Park, Williamsburg waterfront
90 Kent Ave. at North Eighth St.
Sundays at 2:00 through August 23
Admission: free
Sunday, August 16 Del tha Funkee Homosapien, Gravy Train!!!!, DD/MM/YYYY, Kenan Bell
Sunday, August 23 Girl Talk, Max Tundra, Wiz Khalifa
Sunday, August 30 Grizzly Bear, Beach House
THE HIGHLINE PIANO SERIES — PIANO BY STEINWAY & SONS
Highline Ballroom
431 West 16th St. between Ninth & Tenth Aves.
212-414-5994
http://www.highlineballroom.com
Monday, August 17 The Benevento/Russo Duo, $18-$20, 9:00
Wednesday, August 19 Peter Cincotti, $25-$30, 8:00 & 10:30
Thursday, August 20 The Vienna Teng Trio with Madi Diaz, $25, 8:00
Friday, August 21 The Bad Plus, $22-$25, 8:00 & 11:00
Saturday, August 22 Iris Dement, $26-$30, 8:00
Sunday, August 23 The Mccoy Tyner Trio featuring Gerald Cannon and Eric Kamau Gravatt and special guest Gary Bartz, with the Jonathan Batiste Band, $35-$40, 7:30 & 10:30
Monday, August 24 Christopher O'Riley, $20-$25, 9:00
Tuesday, August 25 Cecil Taylor, $25-$30, 8:00 & 10:30
Wednesday, August 26 Phil Vassar, $25-$30, 8:00
Friday, August 28 Paula Valstein with Casey Shea and Jesse Lynn, $10-$12, 7:00
Saturday, August 29 Jeremy Denk, $25-$30, 8:00

MARTIN LUTHER KING JR. CONCERT SERIES
Wingate Field
Winthrop St. between Brooklyn & Kingston Aves., across the street from Kings County Hospital
Admission: free, chairs recommended
718-222-0600
http://www.brooklynconcerts.com
Monday, August 17 Gospel Night: Yolanda Adams and Israel Houghton and the New Breed, 7:30
Monday, August 24 Caribbean Night: Sean Paul and the Mighty Sparow, 7:00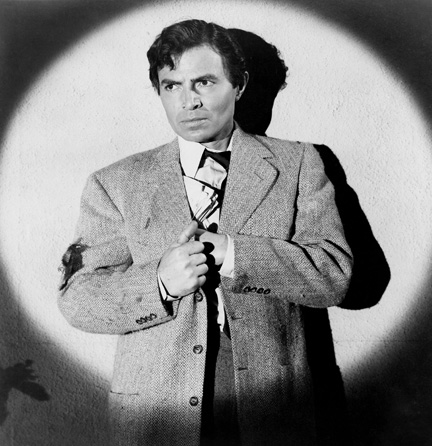 Photofest
James Mason gets caught up in intrigue in THE UPTURNED GLASS
JAMES MASON
Film Forum
209 West Houston St. between Sixth & Seventh Aves.
Mondays, August 17 — September 14
212-727-8110
As Film Forum's Brit Noir series continues through September 3, featuring such classic films as NIGHT AND THE CITY (Jules Dassin, 1950), HELL DRIVERS (Cy Endfield, 1957), GASLIGHT (Thorold Dickinson, 1940), THE FALLEN IDOL (Carol Reed, 1948), and PEEPING TOM (Michael Powell, 1960), they dedicated Monday nights to the great James Mason, screening some of his lesser-known but compelling forays into the genre.
Monday, August 17 THE SEVENTH VEIL (Compton Bennett, 1945), 6:00, 9:30, and I MET A MURDERER (Roy Kellino, 1939), 7:50
Monday, August 24 THE UPTURNED GLASS (Lawrence Huntington, 1947), 6:45
Monday, August 31 THE MAN BETWEEN (Carol Reed, 1953), 7:00, 9:00
Monday, September 7 THE RECKLESS MOMENT (Max Ophüls, 1949), 6:00, 7:40, 9:20
Monday, September 14 PANDORA AND THE FLYING DUTCHMAN (Albert Lewin, 1951), 2:00, 4:30, 7:00, 9:30

SUMMER SCOOPS LIVE WITH THE WALL STREET JOURNAL
Walter Reade Theater
65th St. between Broadway & Amsterdam Aves.
Tickets: $25
Tuesday, August 18 pARTners: Stew and Heidi Rodewald, Bill T. Jones, and his collaborators in conversations with Wendy Bounds, 7:00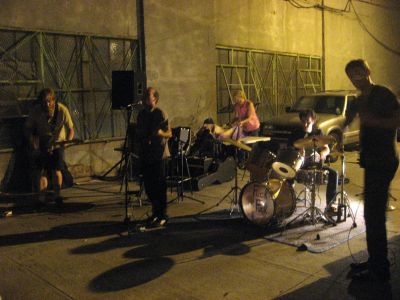 twi-ny/mdr
Fuck Fuck will be part of cancer benefit on August 19
CANCER BENEFIT SHOW
Glasslands
289 Kent Ave. between First & Second Aves.
Admission: $5 (suggested donation $20)
http://pages.teamintraining.org
Wednesday, August 19 Fuck Fuck, Toucher, Rifle, and other bands come together to end blood cancer in this benefit for the Leukemia & Lymphoma Society's Team in Training, 9:00
EDIBLE EVENINGS:
A CELEBRATION OF WINE, BEER, AND FOOD
The New York Botanical Garden
Bronx River Pkwy at Fordham Rd.
Tickets: $20
718-817-8700
Thursday, August 20 Preserving America's Food Traditions, with Josh Viertel of Slow Food USA, and Waterlily Concert by the M Shanghai String Band, with exhibits open until 8:00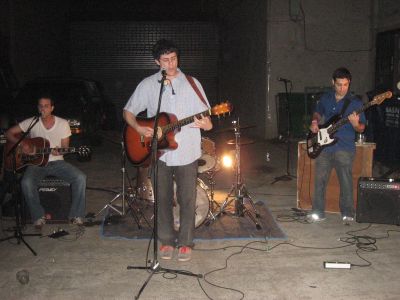 twi-ny/mdr
Scarscale's Nobody Can Dance will assemble for public Turnstyle show
TURNSTYLE MUSIC PRESENTS
Public Assembly Front Room
70 North Sixth St.
Admission: $10
718-384-4586
http://www.publicassemblynyc.com
Friday, August 21 Kojo modibo Sun, 6:15; Without You I'm Everything, 6:45; Audiometry, 7:30; Tara King, 8:15; and Nobody Can Dance, 8:45
ROOFTOP FILMS: THE END OF THE LINE
The Beach at Governors Island
Tickets: $12
718-417-7362
Saturday, August 22 Live music at 8:30, followed by screening of THE END OF THE LINE at 9:00
BATTLE WEEK!
Multiple locations
718-765-3195
http://www.theoldstonehouse.org
Saturday, August 22
through
Sunday, August 30 Celebrate the 233rd anniversary of the Battle of Brooklyn with a series of walking and trolley tours, an afternoon sail, and other special events at such locations as Old Stone House Historic Interpretive Center in J.J. Byrne Park, Historic Green-Wood Cemetery, and Federal Hall
BLUES BBQ
Pier 54 at West Fourteenth St.
Admission: free
http://www.hudsonriverpark.org
Sunday, August 23 Tenth annual event, featuring barbecue from local NYC restaurants and live music by Eden Brent, Eddy "the Chief" Clearwater, Diunna Greenleaf, the Homemade Jamz Blues Band, and Michael Burks, 2:00 — 9:00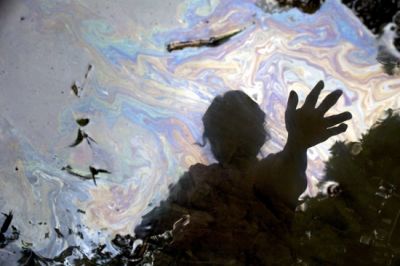 Joe Berlinger
Joe Berlinger and others will discuss his new film, CRUDE, at 403 salon
403 PRESENTS CRUDE: CHEVRON/TEXACO, THE AMAZON AND THE $27B LAWSUIT
Location to be announced after RSVP to 403rsvp@gmail.com
Tickets: $30-$35 (light dinner and cocktails included)
http://bluestockingnyc.tumblr.com
Monday, August 24 Cultural salon 403 presents an evening with director Joe Berlinger, American legal adviser Steven Donziger, and Clean Up Ecuador coordinator Hans Shan as they discuss the $27 billion class-action lawsuit filed by the Amazonian Ecuadoreans in what is the largest oil-related environmental catastrophe in the world; clips from Berlinger's new documentary, CRUDE (which opens in theaters September 9), will be shown, 7:00 - 11:00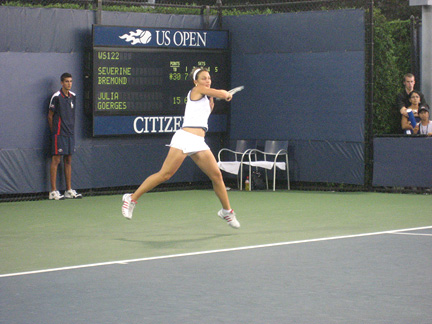 twi-ny/mdr
Fans can get up close and personal on smaller courts at U.S. Open
U.S. OPEN TENNIS CHAMPIONSHIPS
Billie Jean King National Tennis Center
Flushing Meadows Corona Park
1-866-open-tix
Tuesday, August 25
through
Friday, August 28 U.S. Open Qualifying Tournament, featuring 128 men and 128 women fighting for the final 32 entries, free, 10:00 am
Saturday, August 29 Arthur Ashe Kids' Day, with performances by Jordin Sparks, Honor Society, and Justin Bieber, exhibition matches featuring Andy Roddick, Serena Williams, Roger Federer, Maria Sharapova, and others, a special appearance by Will Ferrell, and lots of family activities, hosted by Susie Castillo and Quddus, $10-$35, 9:30 am — 4:00 pm
Monday, August 31
through
Sunday, September 13 Roger Federer and Serena Williams return to Flushing Meadows to defend their titles at the U.S. Open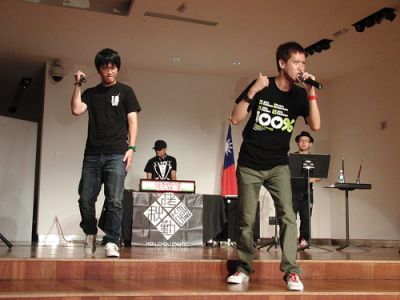 twi-ny/mdr
Taiwanese hip-hoppers Kou Chou Ching are part of wild show at Arlene's Grocery
KOU CHOU CHING
Arlene's Grocery
95 Stanton St.
Tickets: $8
212-358-1633
Wednesday, August 26 Colin Gilmore, 7:00; Cassidy, 8:00; Kou Chou Ching, 9:00; Hsu-Nami, 10:00; the Elms, 11:00; and the Fox Hunt, 12 midnight
MUSICFEST 2009
J&R at 23 Park Row
City Hall Park across from J&R
Admission: free
212-383-9000
Thursday, August 27 Diane Birch, 5:00; Jemina Pearl. 6:00; the Smithereens, 7:00
Friday, August 28 Melinda Watts, 5:00; J Moss, 5:30; Clipse, 6:00; Mario, 7:00
Saturday, August 29 KRS-One and Buckshot, 1:00; Letoya, 2:00; Nikki Yanofsky, 3:00; Roberta Gambarini, 4:00; and Roy Hargrove, 5:00
FRENCH MIAMI
Death by Audio
49 South Second St. between Wythe & Kent
http://www.myspace.com/mrfrenchmiami
http://www.myspace.com/deathbyaudioshows
Friday, August 28 San Francisco's French Miami brings their self-described map rock to Brooklyn, on a bill with True Womanhood, Terror Pigeon Dance Revolt, and Santino Santino, 8:00
WALLS ARE DOORS
CabaretCinema
Rubin Museum of Art
150 West 17th St. at Seventh Ave.
Free with $7 bar minimum (includes admission to galleries)
212-620-5000 ext 344
Friday, August 28 TRON (Steven Lisberger, 1982), introduced by Juliet Buck
Friday, September 4 WHY HAS BODHI-DHARMA LEFT FOR THE EAST? introduced by Roshi Enkyo O'Hara, abbot of Village Zendo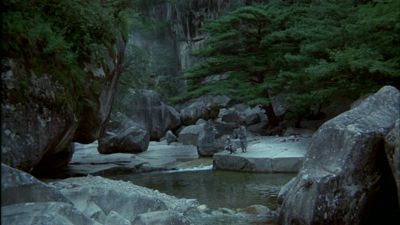 Exploration of Zen freedom has special screening at the Rubin
WHY HAS BODHI-DHARMA LEFT FOR THE EAST? (DHARMAGA TONGJOGURO KAN KKADALGUN?) (Bae Yong-kyun, 1989)

Up in the wilderness of Mount Chonan, far away from civilization, young orphan Haejin (Huang Hae-Jin) and Kibong (Won-Sop Sin), a refugee from "the world," learn about the self and the other from aging master Hyegok (Pan-Yong Yi) as they contemplate the Buddhist philosophy of life and death. First-time Korean filmmaker Bae Yong-kyun wrote, directed, photographed, and edited this meditative, moving story over several years during the turbulent mid-to-late 1980s, when student unrest and unhappy workers helped end the Chun Doo Hwan regime. Thus, the freedom the characters are striving for is not only the Zen freedom from attachment and earthly ties but the political freedom from an oppressive leadership. Bae, who is also a painter, imbues the film with beautiful photography and gorgeously framed shots. It might be slow-paced, but it'll draw you in if you're willing to free your mind of material concerns. The film won the Golden Leopard at the Locarno Film Festival and gained international notoriety when Sight and Sound magazine named it in 1992 one of the ten best films ever made; it was also the first Korean film to be released theatrically in the United States. The screening, part of the Rubin Museum's Walls Are Doors Cabaret Cinema series, will be introduced by Roshi Enkyo O'Hara of Village Zendo.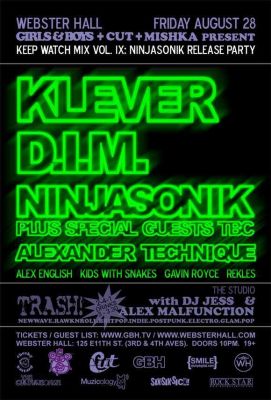 CLUB NIGHT: GIRLS & BOYS
Webster Hall
125 East Eleventh St. between Third & Fourth Aves.
Tickets: $15-$25 ($1 entry and $1 drinks with below link)
Girls get in free all night long
Friday, August 28 Club Night, featuring Klever, D.I.M., Ninjasonik, Alexander Technique, resident DJs Alex English, Gavin Royce, Kids with Snakes, and Rekles, with Trash with DJ Jess and Alex Malfunction in the Studio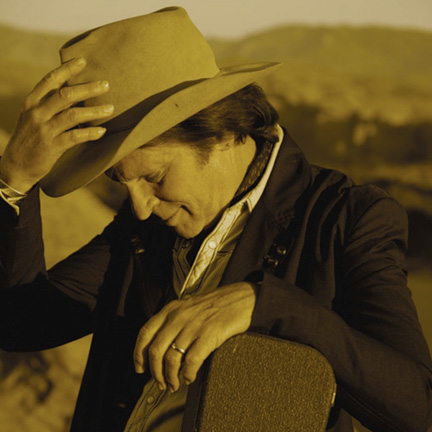 The Blue Ridge Rangers will ride again at the South Street Seaport
JOHN FOGERTY
River to River Festival: Seaport Music
South Street Seaport, Pier 17
Admission: free
212-945-0505
http://www.rivertorivernyc.com
Wednesday, September 2 John Fogerty brings his latest album, THE BLUE RIDGE RANGERS RIDE AGAIN, to the South Street Seaport for a very special free show, 7:00
CocoRosie
Highline Ballroom
431 West 16th St. between Ninth & Tenth Aves.
Tickets: $24
212-414-5994
http://www.highlineballroom.com
Wednesday, September 2 Sierra and Bianca Casady come to New York City, with Jessica 6 (featuring Nomi), 9:00
PETTYFEST
Bowery Ballroom
6 Delancey St. at Bowery
Tickets: $12-$14
212-533-2111
Thursday, September 3 A Night to Get Drunk and Celebrate the Songs of Tom Petty, with Hymns, the Pierces, Jody Porter, Nicole Atkins, Morning Pages, Josh Lattanzi, Jesse Malin, Sammy James Junior, Adam Green, Love as Laughter, Matt Romano, Steve Schiltz, Fabrizio Moretti, Mikki James, Teenage Prayers, Antony Ellis, and many more, 8:00

ELECTRIC ZOO FESTIVAL
Randalls Island
Tickets: $60 per day, $110 for both
http://www.electriczoofestival.com
Friday, September 4 Armin van Buuren, Deadmau5, Benny Benassi, Danny Tenaglia, Roger Sanchez, Luciano, Robbie Rivera, Tiga, Ben Watt, Francois K, Busy P, Marco Carola, Chus & Ceballos, Kaskade, Steve Aoki, DJ Mehdi, Paco Osuna, Mark Ernestus, Chris Lake, Speedy J, the Whip, Martin Buttrich, Cassy, Yuksek, and Seth Troxler
Saturday, September 5 David Guetta, Ferry Corsten, Richie Hawtin, Victor Calderone, ATB, Markus Schulz, Special Disco Version featuring James Murphy & Pat Mahoney, Felix Martin & Al Doyle DJ Set, Andy Butler, Frankie Knuckles, Lindstrom, Prins Thomas, Steve Bug, Audion, Josh Gabriel, Desyn Masiello, James Holden, Adam Beyer, Tom Middleton, Menno De Jong, Guy Gerber, Nathan Fake, Heidi, Chateau Flight, and Jason Jollins
HOWL! FESTIVAL
Tompkins Square Park
Between Seventh & Tenth Sts. and Aves. A & B
September 4-6
Admission: park events free, some others have cover charges
Allen Ginsberg's poem "Howl!," written for Carl Solomon, begins, "I saw the best minds of my generation destroyed by madness, starving hysterical naked." The Howl! Festival, running in and around Tompkins Square Park from September 4 through September 6, will have all that and more (including the Carl Solomon Book Fair, live music and dance, art battles, a children's festival, a band parade, and the annual reading of HOWL!) at its sort-of-annual gathering of writers, artists, readers, musicians, poets, gourmands, dogs, art lovers, anarchists, and other area denizens. The park will surround itself in murals being painted as the festival goes on; there will also be special events at the Bowery Poetry Club, 45 Bleecker St. Theater, and other nearby locations.
Saturday, September 5 Main Stage: Nublu presents Heartbeat Sessions and More, 3:00; Sound House, 4:00; Hip-Hop Howl! 5:00
Sunday, September 6 Main Stage: House of Howl! 3:00, Ekayani and Tom Glide, 3:35; Jahneen Otis, 4:00; Marguerite Van Cook, 4:20; Low life, 5:00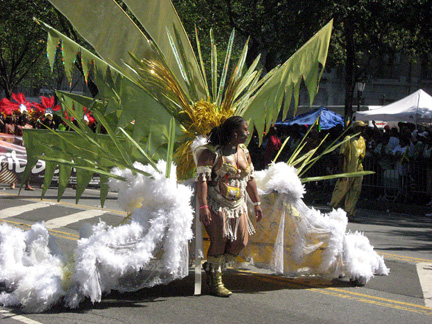 twi-ny/mdr
Marcher pauses for breath during annual parade
WEST INDIAN AMERICAN DAY CARNIVAL
Eastern Pkwy.
Monday, September 7
Admission: free
718-467-1797
Every year we look forward to this fabulous event, now in its forty-second year. We've been going for more than fifteen years, and it never lets us down, although it continues to get more and more crowded every Labor Day, with an expected crowd of more than three million in 2009. The festivities begin at 2:00 am, with the traditional J'Ouvert Morning, a precarnival procession featuring steel drums and percussion and fabulous masquerade costumes, from Grand Army Plaza to Flatbush Ave. and on to Empire Blvd., then to Nostrand Ave. and Rutland Rd. The Parade of Bands begins around 11:00 am, as truckloads of blasting Caribbean music and groups of ornately dressed dancers march down Eastern Parkway to Grand Army Plaza, soon to be joined by the glad-handing local politicians. Don't eat before you go; the great homemade food includes ackee and codfish, oxtail stew, curried goat, jerk chicken, fishcakes, and lots of rice and peas. The farther east you venture, the more closed in it gets; by the time you get near Crown Heights, it could take you half an hour just to cross the street, so take it easy and settle in for a fun, colorful day where you need not hurry.