Twi-ny, This Week in New York
Jedediah Caesar, "Dry Stock," mixed media, 2007 (detail)
WHITNEY BIENNIAL 2008
Whitney Museum of American Art
745 Madison Ave. at 75th St.
Through June 1
Closed Monday & Tuesday
Admission: $15 (pay-what-you-wish Friday nights from 6:00 — 9:00)
212-570-7715

Contemporary art's whipping boy is back for its regular beating, and who are we not to jump on the bandwagon? (Hey, we actually liked 2006's "Day for Night" and the 2004 and 2002 biennials.) Curated by Henriette Huldisch and Shamim M. Momin, the 2008 edition is a rather lackluster affair, concentrating on conceptual and installation art that too often requires far too much information to figure out just what it is you're looking at. And even when you find out the details behind the concepts of the vast majority of works, that doesn't mean they suddenly come to life. Although there is no thematic element linking the 2008 selections, the curators have tossed around the word "network" when writing about and discussing the exhibit. Perhaps we can think of the current biennial as the equivalent of basic cable — certainly not as high quality as the premium channels, but better than some of the local stations. (We know they didn't mean that kind of network, but we're running with our own concept here.)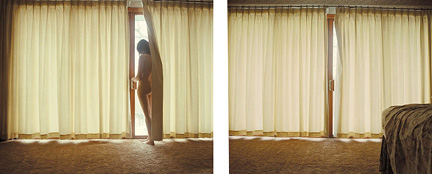 Kavi Gupta Gallery
Melanie Schiff's "Cannon Falls (Cobain Room)"

However, that doesn't mean there isn't a lot to like — and a few to love — among the more than seventy artists and hundreds of works. The film and video choices are relatively strong this time around. Omer Fast cleverly combines two narratives in THE CASTING, a two-screen, double-sided video installation in which a soldier tells of a horrific situation in Iraq as well as a horrific date in Germany. Javier Téllez's thirty-five-minute LETTER ON THE BLIND, FOR THE USE OF THOSE WHO SEE is set in Brooklyn's McCarren Park pool, where six blind people get up close and personal with an elephant; the wonderful video is as much about the viewer as the subjects. Mika Rottenberg's CHEESE re-creates a crazy wooden maze of a farm environment in which numerous monitors relate her made-up episodes in the tale of the Sutherland Sisters, Rapunzel-haired women who take special care of their milk-laden tresses in order to make cheese. We're not sure why such a widely available documentary as Spike Lee's incredibly powerful Katrina documentary, WHEN THE LEVEES BROKE: A REQUIEM IN FOUR ACTS, is part of the biennial, but it's one of Spike's best and most important films.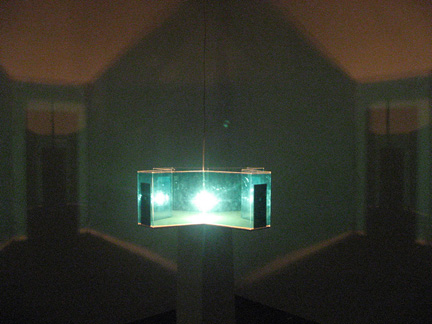 twi-ny/mdr
Adam Putnam's "Green Hallway (Magic Lantern)" seems to create doors to another dimension

Don't just pass quickly by Seth Price's untitled maplike wall pieces; in addition to resembling states, they depict interesting acts in the negative space. Not exactly a rising star, old-timer John Baldessari's colorful three-dimensional wall triptych also takes advantage of negative space by emphasizing only certain body parts. Adam Putnam creates his own ghostly expanded space for "Green Hallway (Magic Lantern)," a mesmerizing room that seems to offer creepy ways out. Melanie Schiff's alluring "Cannon Falls (Cobain Room)" reveals a nude woman standing just behind the curtains of a room where Kurt Cobain once stayed, evoking beauty, longing, and tragedy. Walead Beshty shipped ten packages of two-way mirror glass for "Fedex ® Kraft Box ©," resulting in severely damaged works that reveal the shattering fragility of art. In an exhibition sadly devoid of good painting, Robert Bechtle's trio of quiet suburban streets, including "Six Houses on Mound Street," is soothing and pleasing. Fritz Haeg gives the outdoor sculpture court under the Whitney bridge back to the creatures who once lived there in "Animal Estates 1.0: New York, New York," "Animal Scores," and "Guided Estate Tours"; on Wednesdays at 12 noon, solo dancers make their way through the museum, choreographed to interpret such former local denizens as the barn owl, opossum, mason bee, bald eagle, and beaver. And Bert Rodriguez's "The End" will both start and conclude your biennial journey if you take the large elevator. Essentially, the 2008 Whitney Biennial is worth visiting if you do a direct hit and run; if you're looking for an overall rush of exhilarating art, this isn't it.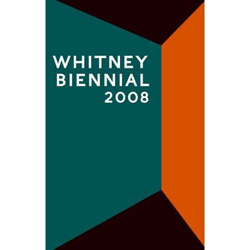 WHITNEY BIENNIAL 2008
(Yale University Press, March 2008, $45)

The catalog for the 2008 Whitney Biennial is a major disappointment, especially after the outstanding 2006 edition. The deluxe softcover features essays by the curators, Henriette Huldisch and Shamin M. Momin as well as a piece by Rebecca Solnit entitled "Sometimes Maybe Possibly: Radical Diffidence, or the Shy Downturned Face of Revolution in Our Time," all of which shed little light on the exhibition. Full-color spreads briefly examine the work of each artist represented in the biennial, but the accompanying art does not always depict the pieces selected for the show. It's as if the catalog was written after the artists were chosen but before the specific pieces had been decided upon. There is a list of works in the back of the book, but even then there are many that are "not yet titled." It's all rather bewildering; all too often, if you enjoyed a particular work and want to find out more about it in the catalog, not only is there not an image of the piece but it is not even mentioned in the text. The book also includes sixteen pages at the front and back that offer predominantly word-based black-and-white pieces by some of the artists in the show, for no apparent reason.
SEMINARS WITH ARTISTS / OPEN STUDIO
Whitney Museum of American Art
745 Madison Ave. at 75th St.
212-570-7715
The Whitney Biennial expanded into the Park Ave. Armory this year from March 6-23, comprising so-so installations and performances. Don't worry; you didn't miss much, even though it was all free. However, there are still lots of special events being held in conjunction with the exhibition, so check out the below list and time your visit with one of them.
Thursday, April 3 Seminars with Artists: Lisa Sigal, $8, 7:00
Friday, April 4 Open Studio, Afternoons with Artists: Kevin Jerome Everson, free tickets available in advance, 2:00
Friday, April 4 Whitney Live: Kembra Pfahler / Voluptuous Horror of Karen Black, pay-what-you-wish, 6:00
Thursday, April 10 Seminars with Artists: Ellen Harvey, $8, 7:00
Friday, April 11 Open Studio, Afternoons with Artists: Rashawn Griffin, free tickets available in advance, 3:00
Thursday, April 17 Seminars with Artists: Olivier Mosset, Amy Granat and Drew Heitzler, $8, 7:00
Friday, April 18 Open Studio, Afternoons with Artists: Carol Bove, free tickets available in advance, 2:00
Friday, April 18 Whitney Live: DJ Olive and Marina Rosenfeld, pay-what-you-wish, 6:00
Friday, April 25 Open Studio, Afternoons with Artists: Gretchen Skogerson, free tickets available in advance, 2:00
Friday, April 25 Seminars with Artists, Multiple Edition: Eduardo Sarabia, free tickets available in advance, 7:00
Thursday, May 1 Seminars with Artists: Alice Könitz, $8, 7:00
Friday, May 2 Open Studio, Afternoons With Artists: Phoebe Washburn, free tickets available in advance, 2:00
Wednesday, May 7 Seminars with Artists: Daniel Joseph Martinez, $8, 7:00
Friday, May 9 Open Studio, Afternoons with Artists: Adam Putnam, free tickets available in advance, 2:00
Friday, May 9 Whitney Live: Gang Gang Dance, pay-what-you-wish, 6:00
Tuesday, May 13 Seminars with Artists: James Welling and Walead Beshty, $8, 7:00
Friday, May 16 Open Studio, Afternoons with Artists: Matthew Brannon, free tickets available in advance, 2:00
Friday, May 23 Open Studio, Afternoons with Artists: Amie Siegel, free tickets available in advance, 2:00
Friday, May23 Whitney Live: Matthew Brannon and Lucky Dragons, pay-what-you-wish, 6:00
Friday, May 30 Open Studio, Afternoons with Artists: Jennifer Montgomery, free tickets available in advance, 2:00
In the Neighborhood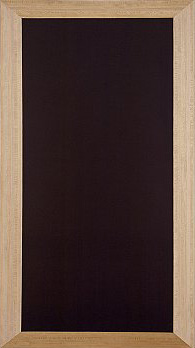 © Richard Artschwager
Richard Artschwager, "Untitled (For the
Black Beauty)," Formica on wood, 1983
PREFAB
Gagosian Gallery
980 Madison Ave. between 75th & 76th Sts.
Through April 19
Tuesday — Saturday 10:00 am — 6:00 pm
Admission: free
212-744-2313
If the Whitney Biennial has left you a little high and dry, head across the street and up the block to the Gagosian, where "Prefab" features conceptual wall-based works by an all-star cast consisting of Richard Artschwager, Alighiero e Boetti, Mike Kelley, Martin Kipperberger, Jeff Koons, Sherrie Levine (whose beguiling "Body Mask" and "Equivalents: After Stieglitz" are part of the biennial), Richard Prince, Rudolf Stingel, and Rosemarie Trockel.
Independent Film Festivals of the Week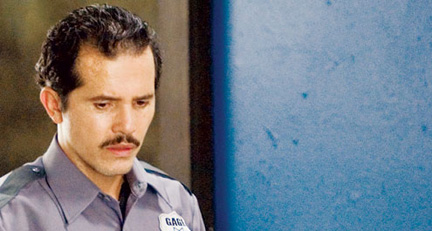 John Leguizamo stars in Brad Furman's THE TAKE
GEN ART FILM FESTIVAL
The Visual Arts Theatre (unless otherwise noted)
333 West 23rd St.
Tickets: $30-$35 (includes film screening and that night's after-party)
Full Festival Pass: $150
All parties include free sponsored drinks from 10:00 to midnight
http://www.genartfilmfestival.com/2008
Instead of screening dozens or hundreds of films, the Gen Art Film Festival, now in its thirteenth year, whittles the selection down to seven feature-length indie flicks, pairs each one with a short, then follows each screening with an after-party at a club where moviegoers can mingle with the cast and crew. Just because Gen Art is dedicated to finding and developing emerging talent (in art, film, fashion, and music) doesn't mean there won't be a lot of Hollywood stars on-screen: Matthew Broderick, Alan Alda, and Virginia Madsen star in Terry Kinney's opening-night film, DIMINISHED CAPACITY, while John Leguizamo, Rosie Perez, and Tyrese Gibson lead the cast of Brad Furman's closing-night pick, THE TAKE. But don't go just to see the heavy hitters; go because you love cinema, and because any one of these directors could become the next big thing.
Wednesday, April 2 CTRL Z (Robert Kirbyson, 2008) followed by DIMINISHED CAPACITY (Terry Kinney, 2008), Clearview Cinemas' Ziegfeld Theatre, 141 West 54th St., $35, 7:30
Wednesday, April 2 Party: The Park, 118 Tenth Ave. at 17th St., with DJ Eamon Harkin, 10:00 pm — 2:00 am
Thursday, April 3 NOSEBLEED (Jeff Vespa, 2008) followed by COOK COUNTY (David Pomes, 2008), $30, 7:30
Thursday, April 3 Party: Kiss & Fly, 409 West 13th St. at Ninth Ave., with DJ Brooklyn Dawn, 10:00 pm — 12 midnight
Friday, April 4 IF A BODY MEET A BODY (Brian Davis, 2008) followed by NIGHTLIFE (Tim Sanderson, 2008), $30, 7:30
Friday, April 4 Party: Touch, 240 West 52nd St. at Eighth Ave., with DJ Brent Sanders, 10:00 pm — 12 midnight
Saturday, April 5 Panel Discussion: Life Through Movies, free but RSVP required, 5:00
Saturday, April 5 THE LADIES (Christina Voros, 2008) followed by SURFWISE (Doug Pray, 2008), $30, 7:30
Saturday, April 5 Party: Prime, 511 West 28th St. at Tenth Ave., with DJ Russian Bear, 10:00 pm — 12 midnight
Sunday, April 6 Panel Discussion: Making It! From Dream to Screen, free but RSVP required, 5:00
Sunday, April 6 LARRY (Pierre Bennu, 2008) followed by HALF-LIFE (Jennifer Phang, 2008), $30, 7:30
Sunday, April 6 Party: Retreat, 37 West 17th St. at Fifth Ave., with DJ Uri Dalal, 10:00 pm — 12 midnight
Monday, April 7 KILL THE DAY (Gavin Wiesen, 2008) followed by FROST (Steve Clark, 2008), $30, 7:30
Monday, April 7 Party: Bowery Hotel, 335 Bowery at East Third St., with DJ Brooklyn Dawn, 10:00 pm — 12 midnight
Tuesday, April 8 A DAY'S WORK (Rajeev Dassani, 2008) followed by THE TAKE (Brad Furman, 2008), $30, 7:30
Tuesday, April 8 Party: Spotlight Live, 1604 Broadway at 49th St., with DJ Never Forget and a special performance by MGMT, 10:00 pm — 1:00 am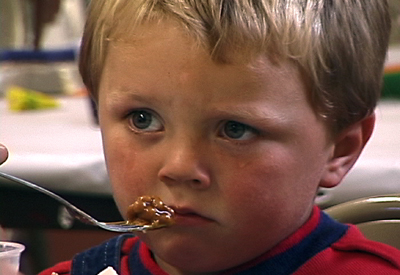 Kirsten Stoltmann's CHRONICLES screens as part of "The Phantom Mence" on April 6-7.
NEW YORK UNDERGROUND FILM FESTIVAL
Anthology Film Archives
32 Second Ave. at Second St.
April 2-8
Tickets: $9-$10
718-399-6359
http://www.anthologyfilmarchives.org
The New York Underground Film Festival will be saying goodbye after fifteen years of presenting cutting-edge, experimental, low-budget messes and masterpieces. Among the directors featured in this grand finale are Michael Almereyda's PARADISE, an excerpt from a work in progress; Martha Colbrun's animated DESTINY MANIFESTO; Leslie Thornton's PHOTOGRAPHY IS EASY; Cory Arcangel's private_eyes.mid; the suddenly ubiquitous Matthew Buckingham's FALSE FUTURE; Whitney Biennial artist Seth Price's Rejected or Unused Clips; Cao Fei's i.MIRROR; Ken Nordine's LOOKS LIKE IT'S GOING TO RAIN; Tran Van Thuy's HOW TO BEHAVE OR: A STORY OF KINDNESS; and Moira Tierney's TIGER ME BOLLIX. Two of the festival's directors, Nellie Killian and Kevin McGarry, will forge on, however, starting a new annual series called Migrating Forms, which should debut next year.
Saturday, April 5 Tube Time! featuring battling web-video connoisseurs, 10:30
Friday, April 4
through
Sunday, April 6 NYUFF Is Enough: retrospective of works from all fifteen years of the festival, 7:00
Friday, April 4, 6:30
Saturday, April 5
and
Sunday, April 6, 2:30 The Only Possible City, three-part screening
Friday, April 4 Nasty As U Wanna Be, DVD release party, 8:45
Friday, April 4 Revolution 9, featuring the Roberta Beck Mercurial Cinema, 9:45
Saturday, April 5 Two Black Towers, Jennet Thomas reenvisions John Smith's video, 4:15
Saturday, April 5 Orchard Gallery Presents, featuring Alain Renais' TOUTE LA MEMOIRE DU MONDE and Dan Graham's ROCK MY RELIGION
5:15
Sports Event of the Week
twi-ny/mdr
The new Shea is going up right next to the old Shea
NEW YORK METS 2008 SEASON
Shea Stadium
123-01 Roosevelt Ave.
Flushing, Queens
718-507-METS
The Mets suffered a major meltdown of epic proportions in 2007, losing twelve of their final seventeen games to blow a seemingly insurmountable seven game lead over Philadelphia as of September 12. GM Omar Minaya made some big noise over the winter, signing lefty Johan Santana to a $150 million deal; the two-time Cy Young Award winner will anchor a starting rotation that also includes Pedro Martinez, John Maine, Oliver Perez, and Mike Pelfrey, with El Duque on the DL. The offense will still rely on third baseman David Wright, shortstop Jose Reyes, first baseman Carlos Delgado, and center fielder Carlos Beltran, with question marks in right and left field and behind the plate as well as on the bench. The Mets opened the season March 31 with the first of three games in Florida against the Marlins, then travel to Atlanta for another threesome until they return to Queens for the last home opener ever at the current Shea Stadium, on April 8 against their chief nemesis, the Phillies.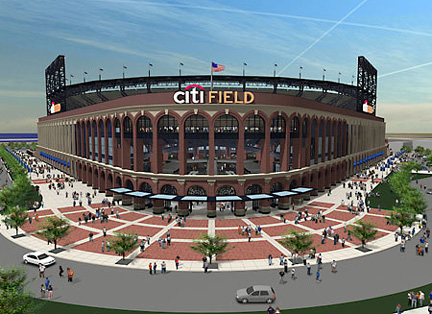 HOK Sport
Citi Field pays tribute to Jackie Robinson and Ebbets Field

Built by Praeger-Kavanagh-Waterbury for $28.5 million, Shea Stadium has been home to the New York Mets since 1964. After the Giants and Dodgers left for the West Coast, New York City needed another baseball team, so Mayor Robert Wagner hired lawyer William Alfred Shea to find one. (The stadium ended up being named after Shea instead of being called Flushing Meadow Park.) The result was the Metropolitans, who played their first home game on the grass field on April 17, 1964, against the Pittsburgh Pirates. (The Pirates won, 4-3, with the first hit being delivered by a young Buc named Willie Stargell. The Mets' first hit came off the bat of Tim Harkness.) The Mets' colors were a tribute to the dearly departed New York Giants (orange) and the Brooklyn Dodgers (blue); in fact, the stadium itself was christened with water from the Harlem River (for the Polo Grounds) and the Gowanus Canal (for Ebbets Field). Bill Shea died in 1991 at the age of eighty-four and is buried in Trinity Church Cemetery in Lower Manhattan. The new Mets stadium which will be named Citi Field, is under construction right next to the current Shea; the facade is modeled after Ebbets Field, and just inside the entrance will be the Jackie Robinson Rotunda. While Shea can hold up to 57,333 fans, Citi Field's capacity will be 45,000, including standing room, so it will be a lot harder to get good seats, especially if the Mets contend once again.
International Film Festivals of the Week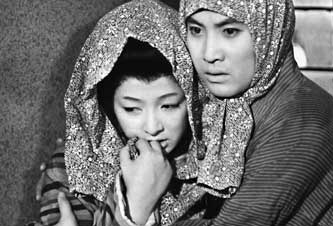 CHIKAMATSU'S LOVE IN OSAKA opens retrospective
TOMU UCHIDA:
DISCOVERING A JAPANESE MASTER
BAMcinematek / BAM Rose Cinemas
30 Lafayette Ave. between Ashland Pl. & St. Felix St.
April 11-30
718-636-4100
Deeply affected by WWII and the Chinese Civil War, director Tomu Uchida made complex films that dealt with personal and political ills and social problems. Born in Okayama in 1898, he worked in Japan and China, making his mark with such films as POLICEMAN, TWILIGHT SALOON, A HOLE OF MY OWN MAKING, and A FUGITIVE FROM THE PAST before he died in 1970. BAM pays tribute to the auteur, who is still little known in the West, with eleven rarely screened gems, all shown in archival prints.
Friday, April 11 CHIKAMATSU'S LOVE IN OSAKA (NANIWA NO KOI NO MONOGATARI) (Tomu Uchida, 1959), 6:50, 9:15
Saturday, April 12 THE MAD FOX (KOI YA KOI NASUNA KOI) (Tomu Uchida, 1962), 4:30, 6:50
Sunday, April 13 A FUGITIVE FROM THE PAST (KIGA KAIKYO) (Tomu Uchida, 1964), 4:00, 7:30
Monday, April 14 A HOLE OF MY OWN MAKING (JIBUN NO ANA NO NAKA DE) (Tomu Uchida, 1955), 7:00, 9:30
Tuesday, April 15 BLOODY SPEAR AT MOUNT FUJI (CHIYARI FUJI) (Tomu Uchida, 1955), 6:50, 9:15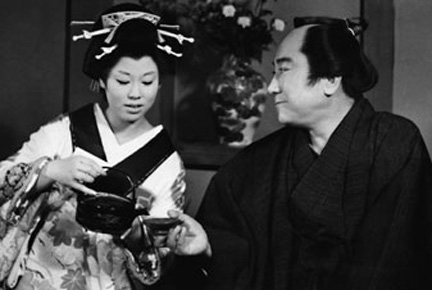 YOSHIWARA: THE PLEASURE QUARTER is another Uchida gem

Monday, April 21 TWILIGHT SALOON (TASOGARE SAKABA) (Tomu Uchida, 1955), 6:50, 9:15
Tuesday, April 22 THE OUTSIDERS (MORI TO MIZUUMI NO MATSURI) (Tomu Uchida, 1958), 6:50, 9:15
Monday, April 28 YOSHIWARA: THE PLEASURE QUARTER (YOTO MONOGATARI: HANA NO YOSHIWARA HYAKUNIN GIRI) (Tomu Uchida, 1960), 6:50, 9:15
Tuesday, April 29 POLICEMAN (KEISATSUKAN) (Tomu Uchida, 1933) and HISTORY OF CRAB TEMPLE (KANIMANJI ENGI) (Tomu Uchida, 1924), with live piano accompaniment by Donald Sosin, 7:00
Wednesday, April 30 THE MASTER SPEARMAN (SAKE TO ONNA TO YARI) (Tomu Uchida, 1960), 6:50, 9:15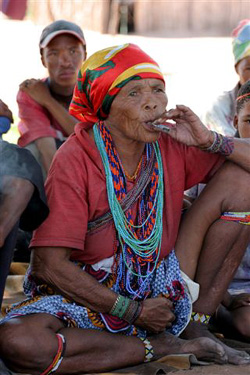 BUSHMAN'S SECRET looks at the Khomani in the Kalahari
NEW YORK AFRICAN FILM FESTIVAL
Walter Reade Theater
165 West 65th St. between Broadway & Amsterdam Ave., Plaza Level
April 9-15
212-496-3809
The fifteenth annual New York African Film Festival celebrates cinematic works from Africa and the African Diaspora, with a special focus on documentaries and the fiftieth anniversary of Guinea's independence. Among the countries represented are Liberia, Nigeria, South Africa, Sierra Leone, Ethiopia, the Democratic Republic of Congo, Namibia, and Cameroon as well as Turkey, the USSR, France, Morocco, Belgium, the UK, and the U.S. Some of the highlights include NAMIBIA: THE STRUGGLE FOR LIBERATION, Charles Burnett's (KILLER OF SHEEP) epic about that nation's first president, Samuel Nujoma, starring Carl Lumbly and Danny Glover; THE AFRICAN SLAVE TRADES: ACROSS THE INDIAN OCEAN, Diane Seligsohn and Richard Rein's examination of the slave trade along Africa's East Coast — the film will be introduced by Wole Soyinka, who will also be on hand for a postscreening discussion with the filmmakers, as well as a reception; and Zina Saro-Wiwa's THIS IS MY AFRICA, being screened with Isaac Julien's FANTÔME AFRIQUE, which was shown this past fall as part of a captivating installation at Metro Pictures in Chelsea.
Wednesday, April 9 BAA BAA BLACK GIRL (Gül Büyükbese Muyan, 2007) and BUSHMAN'S SECRET (Rehad Desai, 2006), 1:00
Wednesday, April 9 INDEPENDENTLY GUINEA (archival footage, 1959), THE PRESIDENT OF GUINEA IN THE USSR (archival footage, 1959), and HELLO GUINEA (archival footage, 1961), 3:15
Wednesday, April 9 EZRA (Newton I. Aduaka, 2007), 5:00
Wednesday, April 9 NAMIBIA: THE STRUGGLE FOR LIBERATION (Charles Burnett, 2007), 7:30 (prescreening reception with Burnett at 6:00, $20)
Thursday, April 10 IRON LADIES OF LIBERIA (Daniel Junge & Siatta Scott Johnson, 2007), 1:15
Thursday, April 10 BLACK BUSINESS (Osvalde Lewat-Hallade, 2007), 5:45
Thursday, April 10 SHOOT THE MESSENGER (Ngozi Onwurah, 2006), 7:45
Thursday, April 10 JUJU FACTORY (Balufu Bakupa-Kanyinda, 2006), 10:00
Friday, April 11 THIS IS MY AFRICA (Zina Saro-Wiwa, 2008), and FANTÔME AFRIQUE (Isaac Julien, 2005), 5:45
Friday, April 11 AFRICA PARADIS (Sylvestre Amoussou, 2007) and SIERRA LEONE INDEPENDENCE (archival footage, 1961), 7:30
Friday, April 11 BUNNY CHOW (John Barker, 2006), and MEOKGO AND THE STICK FIGHTER (Teboho Mahlatsi, 2006), 9:45
Saturday, April 12 GOODBYE MOTHERS (Mohamed Ismail, 2007), 1:15
Saturday, April 12 AWAITING FOR MEN /EN ATTENDANT LES HOMMES (Katy Lena Ndiaye, 2007) and METENI: THE LOST ONE (Wondessen Deresse, 2002), 3:30
Saturday, April 12 THE AFRICAN SLAVE TRADES: ACROSS THE INDIAN OCEAN (Diane Seligsohn & Richard Rein, 2007-8), introduced by Wole Soyinka, 5:30 (postscreening reception with Wole Soyinka at 7:30, $20)
Saturday, April 12 BROTHERS IN ARMS (Jack Lewis, 2007), 7:30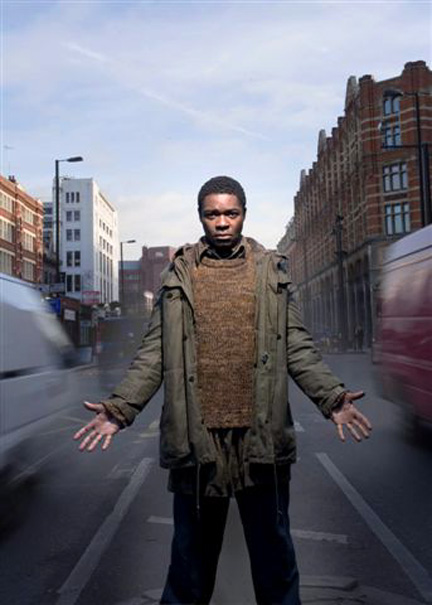 Ngozi Onwurah's SHOOT THE MESSENGER deals with Western racism
in the school system

Saturday, April 12 SHOOT THE MESSENGER (Ngozi Onwurah, 2006), 9:30
Sunday, April 13 THE AFRICAN SLAVE TRADES: ACROSS THE INDIAN OCEAN (Diane Seligsohn & Richard Rein, 2007-8), 1:30
Sunday, April 13 BAA BAA BLACK GIRL (Gül Büyükbese Muyan, 2007) and BUSHMAN'S SECRET (Rehad Desai, 2006), 3:30
Sunday, April 13 INDEPENDENTLY GUINEA (archival footage, 1959), THE PRESIDENT OF GUINEA IN THE USSR (archival footage, 1959), and HELLO GUINEA (archival footage, 1961), 5:45
Sunday, April 13 THIS IS MY AFRICA (Zina Saro-Wiwa, 2008), and FANTÔME AFRIQUE (Isaac Julien, 2005), 7:45
Sunday, April 13 CUBA: AN AFRICAN ODYSSEY (Jihan El Tahir, 2006-7), 9:30
Tuesday, April 15 AWAITING FOR MEN /EN ATTENDANT LES HOMMES (Katy Lena Ndiaye, 2007) and METENI: THE LOST ONE (Wondessen Deresse, 2002), 1:30
Tuesday, April 15 BLACK BUSINESS (Osvalde Lewat-Hallade, 2007), 3:30
Tuesday, April 15 GOODBYE MOTHERS (Mohamed Ismail, 2007), 5:30
Tuesday, April 15 AFRICA PARADIS (Sylvestre Amoussou, 2007) and SIERRA LEONE INDEPENDENCE (archival footage, 1961), 7:45
Tuesday, April 15 BROTHERS IN ARMS (Jack Lewis, 2007), 9:30
In the Neighborhood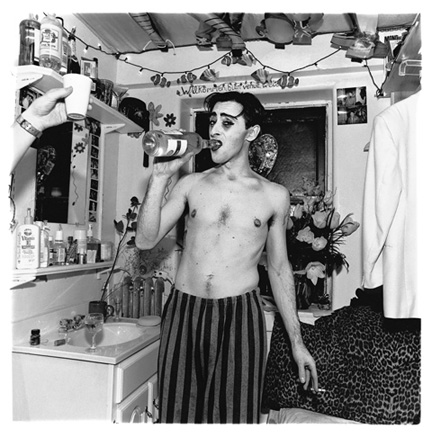 © 1998 by Amy Arbus
Alan Cumming as the master of ceremonies in CABARET
AMY ARBUS: THE FOURTH WALL
Walter Reade Theater, Frieda and Roy Furman Gallery
April 1-30, open daily from 1:30 to 6:00
Admission: free
212-875-5600
http://www.anthropyarts.com/arbus
For ten years, Amy Arbus was the "On the Street" photographer for the Village Voice, taking pictures of stylish, often well-known New Yorkers. Since then, the daughter of actor and photographer Allan Arbus (Dr. Sidney Freedman on M*A*S*H) and photographer Diane Arbus has been snapping actors and performers, usually in costume but not necessarily onstage, resulting in edgy black-and-white photos of actors perhaps only just slightly out of their element. Among her subjects, which will be on view in the Walter Reade Theater's Frieda and Roy Furman Gallery, are Ed Harris, Alan Cumming, Live Schreiber, John Malkovich, Ethan Hawke and Martha Plimpton, Cherry Jones and Brian F. O'Byrne, John Cameron Mitchell, and others, all of whom can also be found in her new book, THE FOURTH WALL (Welcome Books, April 1, 2008, $50).
Monday, April 7 ON THE STREET (John Spellos, 2008), followed by a Q&A with director John Spellos and subject Amy Arbus, 8:00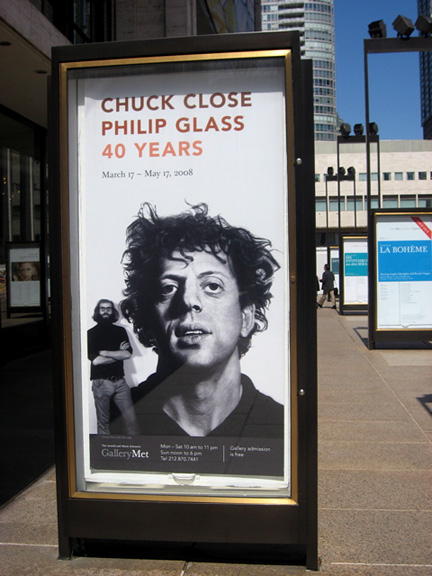 twi-ny/mdr
Exhibit poster pairs artist Chuck Close with subject Philip Glass
CHUCK CLOSE PHILIP GLASS 40 YEARS
The Arnold and Marie Schwartz Gallery Met
Metropolitan Opera House, south side lobby
Columbus Ave. & 64th St.
Through May 17
Monday through Saturday, 10:00 am — 11:00 pm, Sunday 12 noon — 6:00 pm
Admission: free
212-870-7441
While Amy Arbus's exhibit features numerous familiar faces, the current display at the nearby Gallery Met consists of only one, though seen eighteen times. In conjunction with the Metropolitan Opera's upcoming production of Philip Glass's SATYAGRAHA, which runs from April 11 through May 1, the Gallery Met is showing eighteen works by Chuck Close, all depicting his longtime friend, composer Philip Glass. The vast majority are based on a 1968 photograph Close took of Glass in which Glass's hair is in disarray. Close has returned to that now-iconic image more than a hundred times; here it is depicted in various media, including rubber stamp prints, watercolor on paper, lithographs, etchings, and engravings using fingerprints, spitbite, and other materials and processes. There is also a tapestry and daguerrotype of Glass based on a 2001 photo as well as an anamorphic "Phil" engraving reflected onto a polished steel cylinder.
Pampered Event of the Week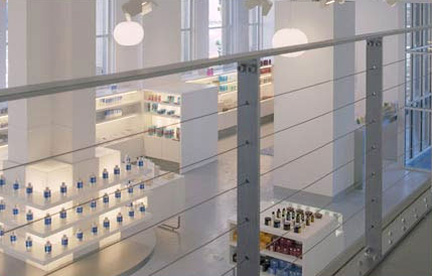 Nickel will be offering lactic acid peels, microdermabrasion, and manicure/pedicure during Spa Week
SPA WEEK
Multiple venues
April 14-20
Treatments: $50
Reservations required
212-352-8098
It's been a long, cold winter, and it's still mighty brisk out there for late March. So to help you get through the bitterness outside, Spa Week is back to help prepare you for spring with more than 150 spas offering special treatments for only fifty bucks, with locations in all five boroughs as well as Westchester and Long Island. Among the myriad choices are Qi-Gong deep tissue massage or foot massage at Graceful Services, tutti-frutti spa pedicure with reflexology foot massage and protein European manicure at Bon-Bon, a spray tan at Completely Bare, ear candling at Essential Therapy, a cutting-edge haircut or botanical repairing hair treatment with blow-dry at Allure, a chocolate body scrub and massage at De Novo European Spa, an age-smart dermalogical facial at Euphoria, a signature hot towel massage with choice of Swedish, Shiatsu, or deep tissue massage at Homme, pulsed light hair removal at Janet Sartin, non-invasive cellulite treatment and body contouring at Metamorphosis, an acupuncture facial rejuvenation at Satori Holistic Center, a combo deep tissue and lymphatic session at the Kaiser Back Institute, a table body scrub and beauty shampoo at Water Front, and so many more. Also, as part of Spa Week, on April 16 the Softsoap Spa Radiant Mobile Spa will be traveling around Manhattan, offering free hand massages and aromatherapy treatments.
Riff's Rants & Raves: Film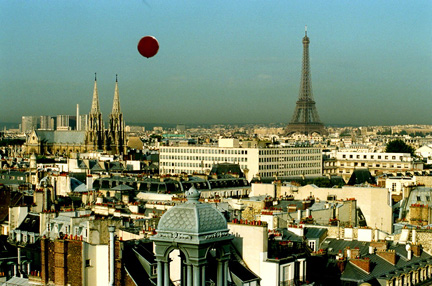 Film festival favorite flies into New York City on April 4
FLIGHT OF THE RED BALLOON (Hou Hsiao Hsien, 2007)
Opens Friday, April 4
IFC Center
323 Sixth Ave. at West Third St.
212-924-7771
Paris Theatre
4 West 58th St. at Fifth Ave.
212-688-3800

Commissioned by the Musee d'Orsay and inspired by Adam Gopnik's book PARIS TO THE MOON and Albert Lamorisse's children's classic THE RED BALLOON, director Hou Hsiao Hsien creates a wonderfully gentle, beautifully peaceful work in FLIGHT OF THE RED BALLOON. Mimicking the Taiwanese Hou making a film in Paris, Song Fang stars as Song, a Taiwanese film student who arrives in Paris to be a nanny to Simon (Simon Iteanu), whose mother, Suzanne (a blonde Juliette Binoche), runs a local puppet theater — which is currently putting on a version of the Chinese story of Zhang Yu, in French. Song goes everywhere with her video camera, recording whatever she sees. Meanwhile, a mysterious red balloon follows Simon through the city. (In THE RED BALLOON, it's reversed, as a young boy runs after the balloon.) There is no real plot but merely daily life, sort of Truffaut meets Ozu as Song makes pancakes, Suzanne gets involved in a rent dispute, and Simon practices the piano. The film is all about place and character, not about narrative; in fact, all of the dialogue is improvised. Lovingly shot by Mark Lee Ping Bing, FLIGHT OF THE RED BALLOON is a sweet, tender film.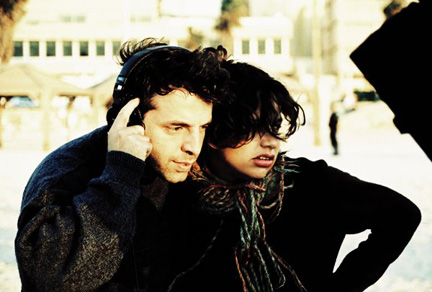 Partners Etgar Keret and Shira Geffen collaborate on JELLYFISH
JELLYFISH (MEDUZOT) (Shira Geffen & Etgar Keret, 2007)
Opens Friday, April 4
Angelika Film Center
18 West Houston St. at Mercer St.
212-995-2000
Lincoln Plaza Cinemas
1866 Broadway at 63rd St.
212-757-2280
http://www.lincolnplazacinema.com
http://www.city-cinemas.com/angelika.html

Short-story writer and children's book author Etgar Keret and playwright and kids' book writer Shira Geffen, who are life partners, have teamed up for their feature-film directorial debut, JELLYFISH (MEDUZOT), a small, charming Israeli film that won the Camera D'Or at Cannes. Written by Geffen, the story follows three women dealing with family problems that threaten to leave them lost and lonely. After her boyfriend dumps her, Batya (Sarah Adler) heads off to her job working for a wedding caterer, where she is surrounded by happy people celebrating a marriage while she contemplates her own bleak future. But her life changes when she is sitting on the beach and a silent young girl (Nikol Leidman) comes walking out of the ocean and approaches her. When a policeman says that no one has reported the girl missing or is looking for her, Batya decides to take care of the child herself, perhaps as a reaction to the offhanded way in which her own wealthy, successful mother treats her. Meanwhile, Keren (Noa Knoller), who broke her leg at her wedding reception after being trapped in the bathroom, has to spend her honeymoon in a local seaside hotel instead of jetting off to the Caribbean; her unhappiness is soon magnified when she suspects her husband (Gera Sandler) might have eyes for an older woman who is staying alone in the deluxe penthouse suite. And Joy (Ma-nenita De Latorre) is a Filipino guest worker who has come to Israel to make money to send back to her son in the Philippines, but because she cannot speak Hebrew, it is difficult for her to communicate with anyone, especially one old woman (Zharira Charifai) she has been hired to care for. Like the multiple-character drama BABEL, Keret and Geffen's film focuses on complex family relationship and the challenges of interpersonal communication, with water — whether it's the leak in Batya's ceiling, the ocean rumbling outside Keren's hotel room, the sea the young girl mysteriously emerges from, or the large expanse that separates Joy from her family — serving as a metaphor for both life and death, joy and sorrow. This sweet, painful, and somewhat surreal examination of four generations of women might be set in Tel Aviv, but its themes are universal.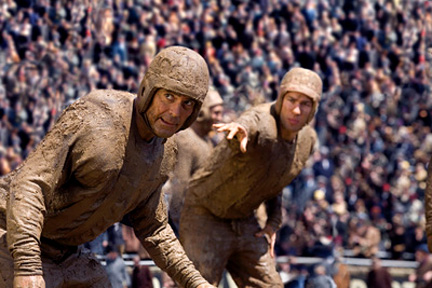 George Clooney and John Krasinski go after the pigskin in LEATHERHEADS
LEATHERHEADS (George Clooney, 2008)
Opens Friday, April 4
http://www.leatherheadsmovie.com
Not even George Clooney's considerable charm can save this mess of a movie. Clooney, who also directed the film, stars as Dodge Connelly, an aging professional football player trying to save the future of the laughingstock of a league as one team after another goes bankrupt in 1925. But Dodge finds his meal ticket in Carter Rutherford (THE OFFICE's John Krasinski), a Princeton star and supposed war hero who has captivated the country. Meanwhile, hotshot reporter Lexie Littleton (Renée Zellweger) has been assigned to cook Carter's goose, which becomes more difficult when she becomes attracted to him — and to Dodge as well. Clooney, who scored touchdowns with the first two features he directed, CONFESSIONS OF A DANGEROUS MIND (2002) and GOOD NIGHT, AND GOOD LUCK. (2005), turns the ball over way too much in LEATHERHEADS, a well-meaning but misguided homage to 1920s madcap farce, screwball romantic comedy, newspaper drama, and classic sports films. The fumbling script was written by Duncan Brantley and longtime Sports Illustrated scribe Rick Reilly. LEATHERHEADS is no HORSE FEATHERS (Norman Z. McLeod, 1932); while the Marx Brothers' romp was so crazy it worked, LEATHERHEADS tries for a more realistic feel, making the ridiculous final play in the big game all the more unbelievable and absurd. However, the film does consistently score with Randy Newman's jazzy ragtime score; Newman also makes a cameo as the piano player in the bar-fight scene.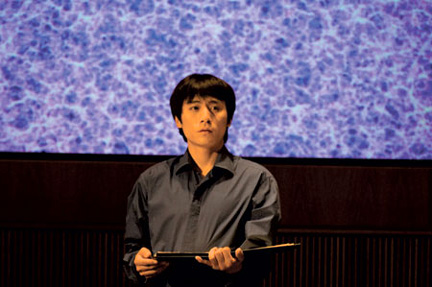 Liu Xing (Liu Ye) finds some very dark matters in Chen Shi-Zheng's directorial debut
DARK MATTER (Chen Shi-Zheng, 2007)
Village East
181 Second Ave. at 12th St.
Opens Friday, April 11
212-529-6998
http://citycinemas.moviefone.com
http://www.darkmatterthefilm.com

Theater and stage director Chen Shi-Zheng, whose nineteen-hour production of THE PEONY PAVILION was a highlight of the Lincoln Center Festival in 2000, makes his feature-film directorial debut with DARK MATTER, a confusing, meandering trip through the world of higher education and the Big Bang. The story is divided into the five ancient Chinese phases, or Wu Xing — wood, fire, earth metal, and water — as genius student Liu Xing (Liu Ye) becomes part of a dedicated team of Asian students working for university professor and renowned cosmologist Jake Reiser (Aidan Quinn). When it appears that Liu Xing has made a major discovery about dark matter that contradicts some of the research done by his mentor and teacher, ego and jealousy turn to betrayal and violence. Trying to calm the situation is Joanna Silver (a rather bewildered and bewildering Meryl Streep), a wealthy patron with a thing for all things Chinese. The first half of the film moves along well, but Chen and first-time feature-film screenwriter Billy Shebar lose their way, forcing in incredulous situations and choosing to end what was a relatively gentle work with a cop-out bang instead of a subtler whimper.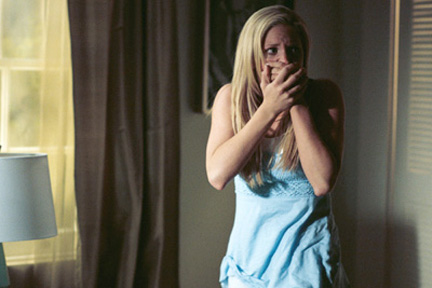 Brittany Snow's prom night is a disaster, just like the remake
PROM NIGHT (Nelson McCormick, 2008)
Opens Friday, April 11

Hollywood continues to mine the depths of Jamie Lee Curtis's 1978-81 scream-queen-era back catalog with PROM NIGHT, following poorly regarded remakes of John Carpenter's HALLOWEEN and THE FOG. (TERROR TRAIN is up next — and no, we're not kidding.) PROM NIGHT is a ludicrous, inept reworking of Paul Lynch's so-so original, removing the motivation and the grizzly one-upmanship killings in favor of stereotypical character development and increasingly unlikely scenarios. There are so many holes and suspensions of disbelief in J. S. Cardone's script that you could repeatedly twist a large, serrated knife through it, and director Nelson McCormick, long relegated to television series duty, uses every convoluted and clichéd trick in the fright-night book — there are lots of shots of mirrors, doorways, baths, and closets as well as plenty of fake shocks and misleading dream sequences. The only things missing are unnecessarily nudity-filled shower and sex scenes.
In Theaters Now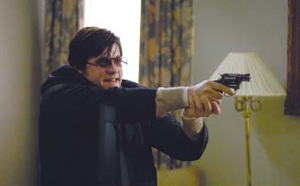 Jared Leto stars as Mark David Chapman
in Lennon assassination flick
CHAPTER 27 (J. P. Schaefer, 2007)
Angelika Film Center
18 West Houston St. at Mercer St.
212-995-2000

Earlier this year, Andrew Piddington's THE KILLING OF JOHN LENNON, a lurid re-creation of the assassination of John Lennon, played a short run at the IFC Center, featuring an awkward Jonas Ball as Mark David Chapman. Now J. P. Schaefer attacks the same subject with CHAPTER 27, a not-quite-as-lurid re-creation of the same events, starring Jared Leto as Lennon's mad killer. Using internal narration that includes quotations from the book that obsessed Chapman, J. D. Salinger's THE CATCHER IN THE RYE, as well as text from Jack Jones's book of interviews with Chapman, LET ME TAKE YOU DOWN: INSIDE THE MIND OF MARK DAVID CHAPMAN, Schaefer's version looks at the three days Chapman spent in New York City hanging out in front of the Dakota, waiting to get an autograph from and then shoot the former Beatle, who preached peace and love but had the audacity to be a multimillionaire. A nearly unrecognizable Leto gained more than sixty pounds for the role, and although he does an admirable job, he's trapped in a film that offers nothing new on the tragic murder of John Lennon or the inner workings of a deeply troubled soul. Salinger's novel is twenty-six chapters long; the title of Schaefer's film relates to Chapman's adding his own chapter, in which he puts an end to the life of a world-famous phony. Twenty-six chapters were just fine, thank you very much. The supporting cast includes Judah Friedlander as Paul, a photographer Chapman met while outside the Dakota, and Lindsay Lohan as Jude, a Lennon groupie who befriends Chapman. Lennon, curiously enough, is played by Mark Lindsay Chapman, no relation.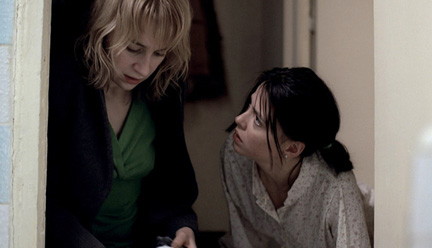 Otilia (Anamaria Marinca) and Gabita (Laura Vasiliu) face danger in 4 MONTHS
4 MONTHS, 3 WEEKS AND 2 DAYS (Cristian Mungiu, 2007)
IFC Center
323 Sixth Ave. at West Third St.
212-924-7771

Winner of the Palme D'Or at the 2007 Cannes Film Festival, Cristian Mungiu's 4 MONTHS, 3 WEEKS AND 2 DAYS is a harrowing look at personal freedom at the end of the Ceausescu regime in late-'80s Romania. Anamaria Marinca gives a powerful performance as Otilia, a young woman risking her own safety to help her best friend, Gabita (Laura Vasiliu), out of a difficult, dangerous situation. Their lives get even more complicated when they turn to Bebe (Vlad Ivanov) to take care of things. Cinematographer Oleg Mutu, who shot Cristi Puiu's brilliant THE DEATH OF MR. LAZARESCU, keeps the camera relatively steady for long scenes, without cuts, pans, dollies, or zooms, as the actors walk in and out of view, giving the film a heightened level of believability without looking like a documentary. Set in a restrictive era with a burgeoning black market, 4 MONTHS goes from mystery to psychological drama to thriller with remarkable ease — and the less you know about the plot, the better.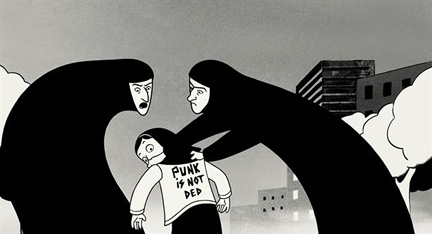 Marjane Satrapi animates her life for the big screen
PERSEPOLIS (Marjane Satrapi & Vincent Paronnaud, 2007)
Angelika Film Center
18 West Houston St. at Mercer St.
212-995-2000

France's official selection for the 2007 Academy Awards, PERSEPOLIS brings to animated life Marjane Satrapi's stunning graphic novels. Codirected by Satrapi and comic-book artist Vincent Paronnaud, PERSEPOLIS tells Satrapi's harrowing life story as she comes of age during the Islamic Revolution in Iran in the late 1970s and early 1980s. Raised in a well-off activist family, she fights against many of the country's crippling mores and laws, particularly those that treat women as second-class citizens, trapping them in their veils, denying them any kind of individual freedom. But the progressive Satrapi (voiced first by Gabrielle Lopes, then Chiara Mastroianni) continually gets into trouble as she speaks her mind, experiments with sex, and refuses to play by her country's repressive rules. Satrapi and Paronnaud do an outstanding job of adapting the books' black-and-white panels for the big screen, maintaining her unique style and emotional breadth. The first part of the film is excellent as the precocious teenager who talks to God learns about life in some very harsh ways. Unfortunately, the second half gets bogged down in Satrapi's failures as an adult, focusing too much on her myriad personal problems and taking away the bigger picture that made the first part so entertaining as well as educational. Still, it's a story worth telling, and well worth seeing. (Interestingly, since the film, which is in French, is subtitled in English, the audience ends up reading it similarly to the way they read the graphic novel.) The closing-night selection of the 2007 New York Film Festival, PERSEPOLIS also features the voices of Catherine Deneuve as Marjane's mother, Danielle Darrieux as her grandmother, Simon Akbarian as her father, and François Jerosme as her radical uncle Anouche.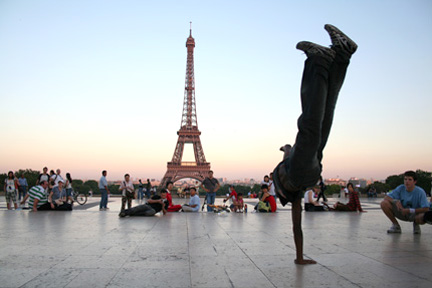 People flipped for PLANET B-BOY at TriBeCa last year
PLANET B-BOY (Benson Lee, 2007)
Landmark Sunshine Cinema
143 East Houston St. between First & Second Aves.
212-330-8182
http://www.landmarktheatres.com
http://www.battleoftheyear.net/worldwide

In the mid-1980s, b-boy culture exploded, with breakdancing, an outgrowth of hip-hop and graffiti, surging through New York City and then around the world as a way for the young generation to express themselves. Director Benson Lee traces the roots of this phenomenon from 1983's FLASHDANCE to the present day, when international competitions, leading up to the Battle of the Year, are held across the globe. Lee follows such crews as Korea's Gamblerz and Last for One, Japan's Ichigeki, France's Phase T, and America's Knucklehead Zoo as they prepare for the 2005 event. Lil' Kev, B-Boy Joe, Katsu, Taiyo, Fonzie, and others describe what dancing means to them — and show off lots of unbelievable moves, including head spins that will leave you dizzy with excitement and exhaustion. Several of the dancers are also interviewed with family members, talking about how dancing and the b-boy life impact their relationship with their parents. The film was a major part of the 2007 TriBeca Film Festival, with several special events and appearances built around it.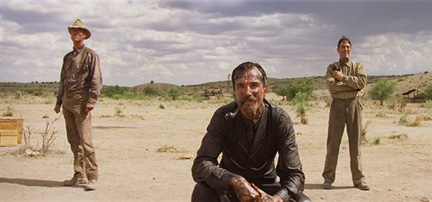 Daniel Day-Lewis searches for oil in THERE WILL BE BLOOD
THERE WILL BE BLOOD (Paul Thomas Anderson, 2007)
Quad Cinema
34 West 13th St. between Fifth & Sixth Aves.
212-255-8800
http://www.therewillbeblood.com

Daniel Day-Lewis gives a spectacular performance as an independent oil man in Paul Thomas Anderson's THERE WILL BE BLOOD. Day-Lewis, in remarkable voice, absolutely embodies Daniel Plainview, a determined, desperate man digging for black gold in turn-of-the-century California. His first strike comes at a heavy price as he loses one of his men in a tragic accident, so he adopts the worker's infant son, raising H.W. (Dillon Freasier) as his own. The growth of his company leads him to Little Boston, a small town that has oil just seeping out of its pores. But after not allowing Paul Sunday (Paul Dano), the charismatic preacher who runs the local Church of the Third Revelation, to say a prayer over the community's first derrick, Plainview begins his descent into hell. Using Upton Sinclair's 1927 novel OIL! as a starting point (and employing echoes of Orson Welles's CITIZEN KANE and THE MAGNIFICENT AMBERSONS in addition to the obvious reference, George Stevens's classic 1956 oil flick GIANT), writer-director Anderson (BOOGIE NIGHTS, MAGNOLIA) has created a thrilling epic about greed, power, and corruption as well as jealousy, murder, and, above all, family, where oil gushes out of the ground with fire and brimstone. Robert Elswit's beautiful cinematography is so gritty and realistic, audiences will be reaching for their faces to wipe the oil and blood off. The piercing, classically based score, composed by Radiohead guitarist Jonny Greenwood, builds to a mind-blowing crescendo by the end of the film — a finale that is likely to be much talked about and widely criticized. Filmed in the same location — Marfa, Texas — where GIANT was set, THERE WILL BE BLOOD is an unforgettable journey into the dark heart of one man's soul.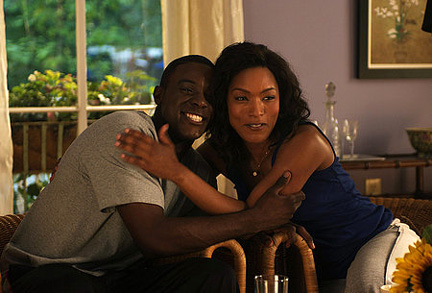 Angela Bassett is transcendent in latest Tyler Perry flick
TYLER PERRY'S MEET THE BROWNS (Tyler Perry, 2008)
http://www.meetthebrownsfilm.com

Angela Bassett gives a terrific performance as a struggling single mother in MEET THE BROWNS, the latest film from Tyler Perry's growing media franchise, which includes books, TV shows, plays, CDs, and such critic-proof hits as MADEA'S FAMILY REUNION and DIARY OF A MAD BLACK WOMAN. Bassett stars as Brenda, a gorgeous woman with three children, from three different men, trying to get by in the Chicago projects. After the plant where she works shuts down and moves to Mexico, Bassett doesn't have enough money to pay any of her bills. But when a letter and bus tickets arrive inviting her to a small Georgia town for the funeral of her father, whom she never knew, she decides to head down south with her kids to meet the rest of her family. And what a family it is, including the overly dramatic diva Vera (Jenifer Lewis) and the ridiculously wacky Leroy (David Mann). Although Perry takes a major step up in quality in the first half of the movie, he takes a big step back in the second half, once again relying on his regular cast of characters, who are way too over the top as usual, detracting from the honest, compelling narrative of Brenda's quest. And the resolution of the subplot involving a talent scout (a stiff but cute Rick Fox) and Brenda's son, Michael (Lance Gross), a high school basketball star, is utterly absurd and patently false. Perry even forces Madea into the action, albeit in a thankfully very brief way. Still, Bassett lights up the screen every time she appears, giving a performance reminiscent of Diahann Carroll's breakthrough role for black women in CLAUDINE (John Berry, 1974). Add a star if you can't get enough of Perry's HOUSE OF PAYNE.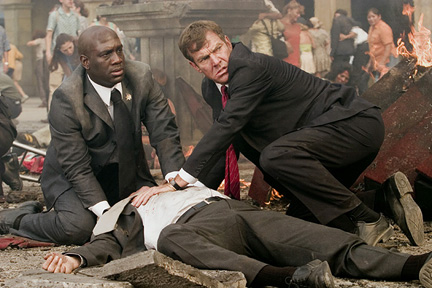 POTUS gets shot over and over again in VANTAGE POINT
VANTAGE POINT (Pete Travis, 2008)
http://www.vantagepoint-movie.com

Director Pete Travis and screenwriter Barry L. Levy make their feature-film debuts with VANTAGE POINT, an overly ambitious yet somewhat entertaining story of a presidential assassination attempt told from multiple points of view. As the movie begins, Rex Brooks (Sigourney Weaver) is in a mobile television control room, directing her network's live coverage of President Ashton's (William Hurt) announcement of a major global anti-terrorism summit in Salamanca, Spain. As he takes the podium, he is struck by two bullets. In the ensuing madness, one bomb goes off in the distance, then the entire platform blows up in a massive, bloody explosion. The film then rewinds back to a few seconds before noon, and we see the same events, this time following a different character. Thus, the characters and the plot unfold as each segment adds a few more details, sort of like GROUNDHOG DAY meets RASHOMON meets JFK meets 24. The film follows Thomas Barnes (Dennis Quaid), a Secret Service agent who had a nervous breakdown after taking a bullet for the president the previous year; Howard Lewis (Forest Whitaker), a tourist obsessed with capturing everything he sees on video; POTUS (President of the United States); and even the terrorists. There are too many rewinds with too many teases of what is to come, and the final chase scene requires ridiculous suspensions of disbelief around every corner. But if you can get past the movie's primary gimmick, it still packs enough tension to make it a worthwhile popcorn muncher.
Riff's Rants & Raves: Live Music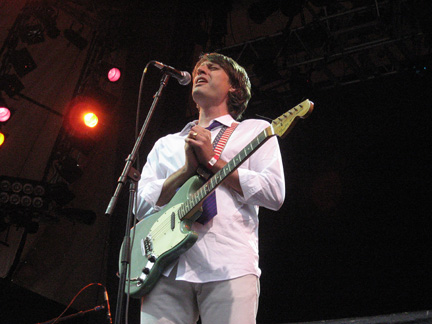 twi-ny/mdr
The Teenage Prayers will put their hands together in Brooklyn
THE TEENAGE PRAYERS
Saturday, April 5
Bar Matchless, 557 Manhattan Ave. at Driggs Ave., free, 718-383-5333
Sound Fix Records, 110 Bedford Ave. at North Eleventh St., free, 718-388-8090
http://www.soundfixrecords.com
http://www.myspace.com/matchlessbar
Brooklyn's own Teenage Prayers will be doing double duty on April 5, playing songs from its brand-new disc, EVERYONE THINKS YOU'RE THE BEST (True Love Through Better Music, March 2008). First, at Sound Fix Records, they will be playing a free set at 7:00, along with the Woes. Later that night, they will be headlining a free show at Bar Matchless in Williamsburg, going on at 11:00, following Jerimiah Rifles at 9:00 and Traveling Circle at 10:00. DJs Monsieur Diamond and Cowboy Mark will keep things moving in the meantime.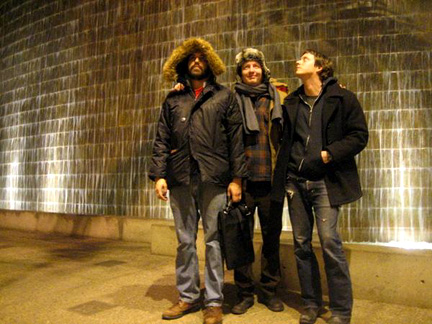 The Tall Firs will have record-release party at Rehab
TALL FIRS
Rehab (Beta)
25 Ave. B
Saturday, April 5, $8, 10:00
212-253-2595
Red Desert Nights presents a record release party for the Tall Firs, celebrating the Brooklyn trio's brand-new disc, TOO OLD TO DIE YOUNG (Ecstatic Peace!, March 2008). Dave Mies, Aaron Mullan, and newly added drummer Ryan Sawyer play self-described "New York City underground electric folk" that's soothingly alluring and atmospheric, reminiscent of label owner Thurston Moore's calmer moments with Sonic Youth. The new album features such fine tunes as "Hairdo," "So Messed Up," "Blue in the Dark," and "The Woods," the perfect place for the Tall Firs to hang out and be "up to no good."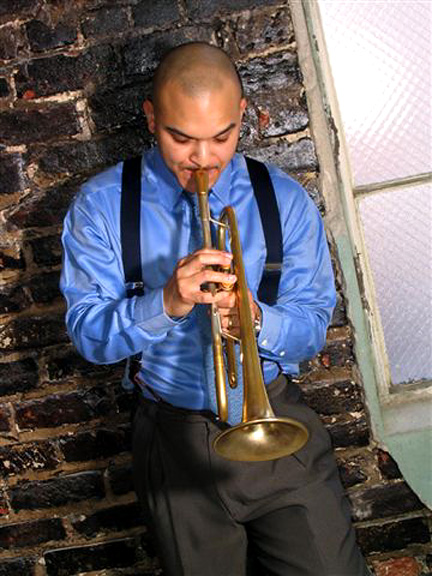 Crescent City trumpeter plays rare two-night stand in NYC
IRVIN MAYFIELD QUINTET: CD RELEASE PARTY
Blue Note
131 West Third St.
April 8-9, 8:00 & 10:30, $15 bar, $25 table
212-475-8592
Initially overshadowed as an artist by such heavily hyped "Young Lions" as Nicholas Payton and Wynton Marsalis, their Crescent City compatriot Irvin Mayfield has, over the course of the new century, emerged as one of the most gifted and versatile trumpeters in jazz. Mayfield is New Orleans born and bred, and the musical gumbo of his native city flows through not only the brass valves of his horn but through his veins. He is as fluent as any Marsalis progeny in the rich historical traditions of traditional New Orleans jazz, not averse to spontaneity while jamming with his quintet, and well versed in the less-homogenous Afro/Latin/World collaborations of his side project, Los Hombres Calientes. Toss in the searing political consciousness found on such works as his 2005 album, STRANGE FRUIT (recorded with a sixteen-piece orchestra) and it's not difficult to see why Mayfield is one of the most compelling personalities — and performers — in jazz. Mayfield's New York appearances have been relatively infrequent. He has devoted much of his energy to education, establishing and leading the Institute of Jazz Culture at Dillard University in New Orleans, and has worked tirelessly as an ambassador for his home city and its musical heritage.
Since Hurricane Katrina, Mayfield has redoubled the intensity of this outreach, performing numerous benefits and fundraisers and coordinating relief efforts to help the citizens and conditions in a devastated New Orleans. The toll Katrina's aftermath took on Mayfield was personal as well; his father perished in the storm. On this two-night stand at the Blue Note, the trumpeter will be playing with his quintet behind LOVE SONGS, BALLADS AND STANDARDS, a new album whose masters were washed away with the rest of his recording studio in the 2005 hurricane. Mayfield had rough mixes preserved on his Ipod, though, and the music survived. The record itself is, in ways, a reappraisal and an exploration of the jazz trumpet legacy. Perhaps the comfort of a retreat to standard material is a panacea of sorts for this tireless proponent of Big Easy music and culture, who will be playing two sets each night at the Blue Note.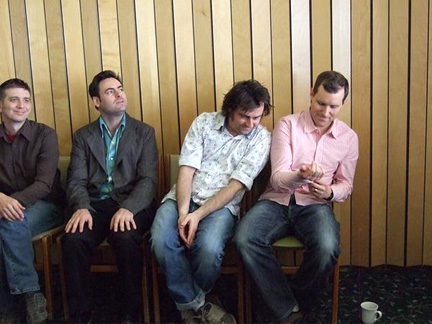 The Weakerthans bring their infectious indie pop to Brooklyn on April 11
THE WEAKERTHANS / AA BONDY / CHRISTINE FELLOWS
Music Hall of Williamsburg
66 North Sixth St.
Friday, April 11, $20, 8:00
212-260-4700
http://www.myspace.com/theweakerthans
http://profile.myspace.com/aabondy
http://www.musichallofwilliamsburg.com
Ya gotta love any band that pays homage to longtime New York Rangers goaltender Gump Worsley. On their latest disc, REUNION TOUR (September 2007, Epitaph), Winnepeg's the Weakerthans do just that in "Elegy for Gump Worsley," honoring the late goaltender who loved whiskey and refused to wear a mask for nearly his entire career. Ya also gotta love a band with a wry sense of humor, complex, poetic lyrics about emptiness and loss, freakishly cool videos, and most, of all, fun, infectious songs. On the new album, lead singer John K. Samson, drummer Jason Tait, guitarist Stephen Carroll, and bassist Greg Smith take listeners on a crazy ride through such beautifully titled songs as "Hymn of the Medical Oddity," "Relative Surplus Value," "Bigfoot!" and "Virtue the Cat Explains Her Departure," the follow-up to "Plea from a Cat Named Virtue" from 2003's RECONSTRUCTION SITE. The album gets things going with "Civil Twilight," in which Samson sings, "Hey, every other hour I pass that house / Where you told me that you had to go / I wonder if the landlord has fixed the crack / That I stared at, instead of staring back at you." And the loneliness continues in "Night Windows" as Samson says, "But you're not coming home again / and I won't ever get to say / 'Remember how...I'm sorry that...I miss the way...Could we..." The Weakerthans will be headlining at the Music Hall of Williamsburg on April 11, on a bill with Samson's wife, Christine Fellows, who will be playing songs from her latest disc, NEVERTHELESS (Six Shooter, November 2007), and AA Bondy, who already has a loyal following as he prepares to release his debut album, AMERICAN HEARTS (Fat Possum, April 2008). Bondy's engaging, bluesy folk rock comes through on such tunes as "Killed Myself When I Was Young," "Vice Rag," the title track, and "Rapture (Sweet Rapture)," featuring Bondy, who hails from Alabama but now lives in New York City, on acoustic guitar and harmonica. It should be an exciting night from start to finish.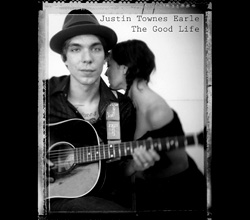 JUSTIN TOWNES EARLE
Bowery Ballroom
6 Delancey St. at Bowery
Saturday, April 12, $13, 9:00
212-533-2111
http://www.myspace.com/justintownesearle
Justin Townes Earle will be making his New York City debut at the Bowery Ballroom, playing in a lineup that includes McCarthy Trenching and the Felice Brothers. The son of Steve Earle — and named for folk pioneer Townes Van Zandt — Earle is touring behind his debut album, THE GOOD LIFE (Bloodshot Records, March 2008). The album is filled with lovelorn songs of heartbreak and loss, Americana folk and country amid jangling acoustic guitars, moaning steel guitar, fiddles, and even an organ or two. "It's hard livin' lovin' you," Earle sings on the opening track, the first of ten songs that evoke Hank Williams, Jimmy Reed, his namesake, and even his father, who's had his own share of problems. "I've been in trouble almost all my life," Earle sings in "Who Am I to Say," but it's hard to think he's seen as much as pop has, at least yet. (Earle, a veteran of such groups as the Swindlers and the Distributors, is still only twenty-five.) Earle changes gears for the Civil War ballad "Lone Pine Hill," in which a Confederate soldier takes a stark look at himself, opining, "I've never known a man that's ever owned another / and I ain't ever owned nothing of my own / so after four long years / I just can't tell you what the hell I've been fighting for." Turning back to romance, things might just get right if the narrator finds the girl he's after in the organ shuffle "South Georgia Sugar Babe." But in the last two songs, the man's the one taking off, but not to go after another woman. In the swing-dancing "Ain't Glad I'm Leavin'," he's doing it to make his lover's life better, while in the beautiful closer, "Faraway in Another Town," he's got to get away from a downer of a woman, proclaiming, "I think I can't be lonesome on my own." Papa should be proud.
Grand Ole Party will be celebrating brand-new album at Irving Plaza
GRAND OLE PARTY
The Fillmore New York at Irving Plaza
17 Irving Pl. between 14th & 15th Sts.
Saturday, April 12, $13, 9:00
212-777-6800
http://www.myspace.com/grandoleparty
"I must be the devil's daughter," Kristin Gundred claims right at the outset of "Look Out Young Son," the opening song of Grand Ole Party's debut album, HUMANIMALS (DH Records, February 2008). Later she announces, in "Gypsy March," that she "was conceived in the morning sun / spontaneous combustion." Gundred's strong voice — sharp and distinct, part Wilson sisters from Heart, part goth chanteuse, filled with confidence and swagger — explodes all over the record as she sings about redrum hearts, secret vices, dirty spirits, chaos, death, and, ultimately, freedom. Grand Ole Party's compelling brand of funky pop — with John Paul Labno on guitar, Michael Krechnyak on bass, and Gundred on drums and vocals — propels songs that deal with the insanity of the world, from shattered romance and war to booze and religion. "People look for love in the strangest of places / it's a physical love that contorts their faces / and it's a spiritual love that lust displaces / sometimes, sometimes," Gundred explains in "Nasty Habits." On "Bad, Bad Man," she wails, "There's a bad, bad man / and he calls your name / and he's showing you a quick glimpse of fame / and he's leading you down temptation lane." The crystal-clear production comes from Rilo Kiley's Blake Sennett; the San Diego trio opened for Rilo Kiley last year, and this time around they're on a bill with fellow Californians Rogue Wave, coming to the Fillmore at Irving Plaza on April 12.

Riff's Rants & Raves: Live Dance & Theater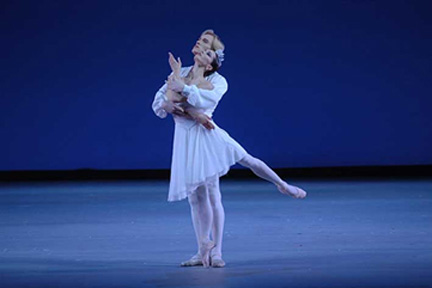 Valentin Baranovsky
Diana Vishneva and Igor Zelensky will lead Kirov into City Center
KIROV BALLET & ORCHESTRA OF THE MARIINSKY THEATRE
NY City Center
West 55th St. between Sixth & Seventh Sts.
April 1-20
Tickets: $35-$110
212-581-1212
Since 1783, the Kirov Ballet has been dazzling Russia and the world with its elegance and artistry. The Ballet Company of the Mariinsky Theatre of St. Petersburg, Russia is making its debut at City Center this month with three weeks of a wide range of programs. Artistic director Valery Gergiev and director of the ballet Makhar Vaziev will lead more than two hundred dancers, including Uliana Lopatkina, Diana Vishneva, Danila Korsuntsev, Igor Zelensky, Igor Kolb, Daria Pavlenko, and Leonid Sarafanov, through works by George Balanchine, Michel Fokine, Agrippina Vaganova, William Forsythe, Marius Petipa, and Harald Lander.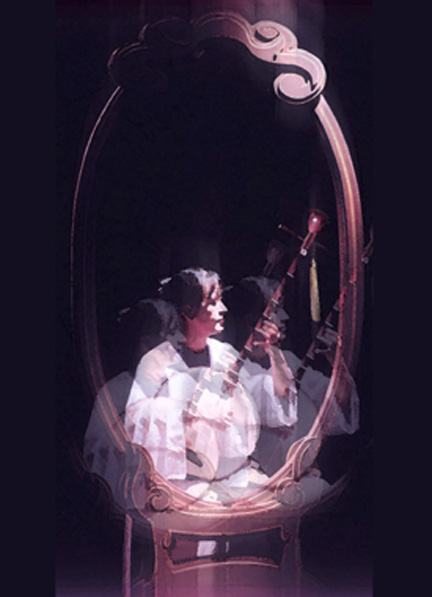 Vietnamese play has special limited run at West End Theatre
THE MISSING WOMAN
West End Theatre
263 West 86th St.
April 2-12
Tickets: $40
212-868-4030
The Pan Asian Repertory Theatre will be presenting the North American premiere of the Vietnamese production THE MISSING WOMAN, written and directed by Nguyen Thi Minh Ngoc and starring Thanh Loc, who has been named Best Artist by the Vietnamese Arts Council. Billed as a "folk parable with traditional music and dance," the sixty-minute play, which examines the role of women in Vietnamese society, features music by Tran Vuong Thach and Hai Phuong and will include English narration. Writer-director Nguyen also appears in the play as the mother.
…IGNORED IN MY HEAVEN (REDUX)
Locations One
26 Greene St. between Canal & Grand Sts.
Tickets: $15
212-334-3347
Friday, April 4
and
Saturday, April 5 The Glen Rumsey Dance Project performs a new multimedia evening-length piece based on Glen Rumsey's dream and travel journals, featuring video projections by Marisela LaGrave / Magnetic Laboratorium, costumes by Rumsey and David Quinn, and dancers Lisa Boudreau, Eric Bounds, Raquel Cion, Jean Freebury, Alexander Gish, Makram Hamdan, Linda Martini, Kathrine Nauman, Banu Ogan, Rumsey, and Ede Thurrell, 8:00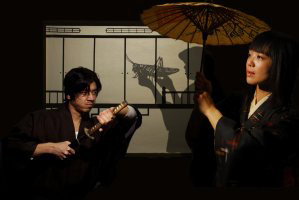 Makoto Takeuchi.
Robert Torigue and Kazue Tani in a scene from "Rashomon"
AFTER THE RAIN
La MaMa E.T.C. (First Floor Theater)
74A East Fourth St. between Second Ave. & Bowery
Tickets: $18
212-475-7710
Thursday, April 4
through
Sunday, April 20 The Yara Arts Group presents AFTER THE RAIN, an original multimedia production based on the short stories of Japanese writer Ryunosuke Akutagawa, created, directed, and designed by Watoku Ueno and featuring live music, dance, projections, and shadow puppets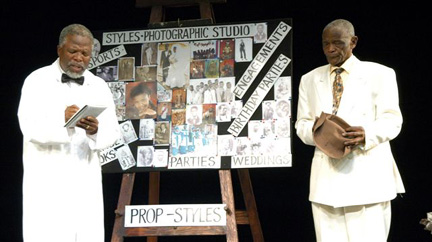 Harold Gess
John Kani and Winston Ntshona reprise original roles in South African play
SIZWE BANZI IS DEAD
Brooklyn Academy of Music
BAM Harvey Theater
651 Fulton Street between Ashland Pl. & Rockwell Pl.
April 8-19
Tickets: $20-$60
718-636-4100

In 1972, South Africans Athol Fugard, John Kani, and Winston Ntshona debuted their new play, SIZWE BANZI IS DEAD, in Capetown, starring Kani and Ntshona. After touring England and America, Kani and Ntshona brought the play back to South Africa and were soon arrested and put in solitary confinement because of the work, which criticizes the government and apartheid. In 2006, South Africa's Baxter Theatre Centre revived the play, with Kani and Ntshona, friends since high school in 1962, reprising their original roles. The play, which remains surprising relevant today despite the end of apartheid in 1989, opens with a long, thrilling monologue by Kani as an old man named Styles, describing the day at the Ford plant, where he worked as an abused assembly-line drone, when Henry Ford II came to visit, leading him to quit in disgust and try to live his dream to become a photographer. As a professional photographer, he could record the real story of his people, giving everyone their own identity. When a man named Robert (Ntshona) arrives to have his picture taken so he can send it to his wife and kids, the play heads into flashback, as Buntu (Kani) tries to explain to Sizwe Banzi (Ntshona), who is looking to earn money in Port Elizabeth to help his family in King William's Town, that because of a certain stamp in his passbook, Banzi cannot find work and must return home. But after a night of drinking, they come upon a situation that could alter both their futures. Highlighting the absurdity of the government in its treatment of blacks, the play focuses on the identity crisis experienced by so many citizens who were just seeking a better life. The revival, directed by Aubrey Sekhbi, engages the audience both figuratively and literally — Styles pulls two members of the audience onstage and involves them in the action — and subtly makes its points about individuality and freedom. Kani and Ntshona, who shared a Best Actor Tony in 1975 for their roles in SIZWE BANZI IS DEAD and their follow-up, THE ISLAND, have just announced that they will never perform SIZWE BANZI again after its current run at BAM, which continues through April 19. Similarly, they put on the final performances of 1973's THE ISLAND at BAM in 2003. SIZWE BANZI IS DEAD is a stirring play; don't miss this last chance to see it with two of its remarkable creators. (In addition, the WorkShop Theater Company is staging THE ISLAND for free April 14-18, daily at 3:00, at the Jewel Box at 312 West 36th St., 212-695-4173 ext4#.)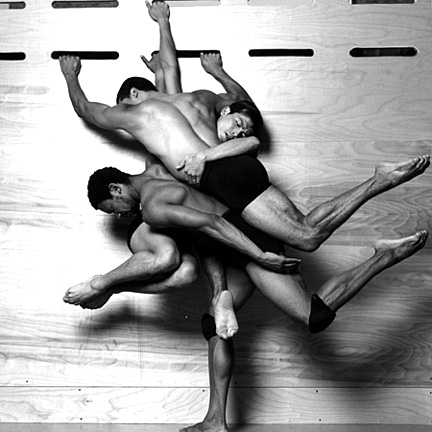 Ballet Tech brings Mandance to the Joyce
BALLET TECH: MANDANCE PROJECT
Joyce Theater
175 Eighth Ave. at 19th St.
April 9-20
Tickets: $25-$44
212-645-2904
Ballet Tech will perform two rotating programs at the Joyce. Program A consists of Eliot Feld's ISIS IN TRANSIT, with Fan-Yi Sheu dancing solo to Steve Reich's "Violin Phase"; Feld's UNDERGO, with Wu-Kang Chen and three others dancing to a vocal score by Meredith Monk; as well as BACKCHAT and PURSUING ODETTE. Program B, held on April 16-17, features Chen and Taiwan's HORSE performing the evening-length VELOCITY, choreographed by the dancers. Some of the participants will be present for a Humanities discussion following the April 10 show.
Riff's Rants & Raves: Art & Literature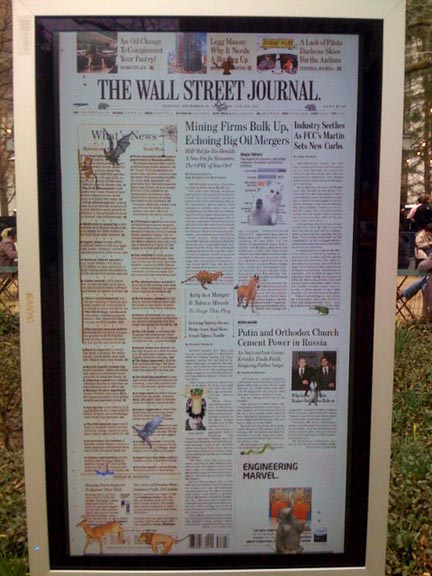 twi-ny/ees
Olia Lialina and Dragan Espenschied have fun with local papers in Madison Square Park
ONLINE NEWSPAPERS: NEW YORK EDITION
Madison Square Park
Broadway & Madison Ave. and Twenty-third & Twenty-fifth Sts.
On view daily 10:00 am — 6:00 pm through April 27
Admission: free
212-538-9310
http://www.madisonsquarepark.org

For their latest project, Olia Lialina and Dragan Espenschied have combined the corporate takeover of the Internet with its early, less-structured days, when having a screensaver of a dog ripping up your desktop was the most incredible thing you'd ever seen. Now people get an enormous amount of information over the World Wide Web, including poring over newspapers and magazines from all around the globe. Lialina and Espenschied have installed four monitors by the Shake Shack, each one bringing to life a page from a New York City daily. The November 30, 2007, edition of the New York Post featured a snuggly bear on the front cover, highlighting a story about British teacher Gillian Gibbons, who was arrested in Sudan for allowing her class of seven-year-olds to name a teddy bear Mohammed, and the Knicks on the back, having just been massacred by the Boston Celtics. Lialina and Espenschied have added dozens of smiling, happy bears to the page, dancing, hugging, playing, and rolling around, offering solace to both Gibbons and the Isiah Thomas and his troubled 'Bockers. The Daily News front-and-back cover is dedicated to Eli Manning and the Giants having just won the Super Bowl; the artists have decorated the spread with glittering stars, a barrage of pink hearts, and such words as "sexy" and "cute" to describe Manning, echoing the city's love affair with the surprise champs and the hero QB. Lialina and Espenschied have added a yellow bar with the message "Update!" to several stories on the front page of the January 28, 2008, New York Times, commenting on how the paper can continually update stories online but not in the hard copy you buy on the street or get delivered at home — in fact, people demand news up to the minute now. Lialina and Espenschied have the most fun with the December 18, 2007, issue of the Wall Street Journal, filling the front page with a delightful menagerie of animals and insects running in and out of picture boxes, dangling from the corner of an article, busting through a writer's face, disappearing into an ad, and even trying to break through the computer monitor.
Saturday, April 12 Mad. Sq. Art: Past and Present, free walking tour led by project manager Caitlin Jones, meet at the south fountain, near Fifth Ave. & 23rd St., reservations suggested at 212-538-1884, 1:00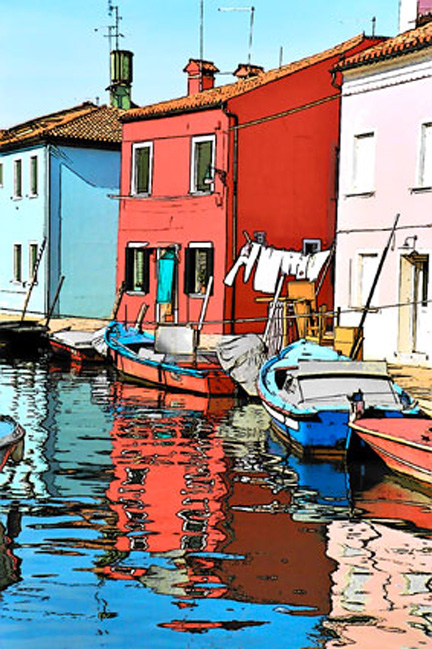 © Sheila Bernard
Sheila Bernard takes Port Authority visitors to Venice in new exhibit
GRAPHSICALS IN ITALY
Port Authority Bus Terminal
South Terminal
Through April 30
Admission: free
For the third year in the row, the work of photographer Sheila Bernard will be displayed in the narrow, glassed-in gallery in the Port Authority south terminal. In March 2006, Bernard displayed her "Windows & Doors" photographs, a very cool collection of shots of old, shuttered doors on balconies, a close-up of a wooden door with a lock and handle, decrepit entryways, and windows with reflected images that made them look like framed works of art (within framed works of art). In April 2007, Bernard displayed fab photos of New York City buildings taken from unusual angles and often featuring reflections of other buildings on their facade. Bernard is back again, this time with "Graphsicals in Italy," a group of photos that show off the architecture of Venice, digitally enhanced with bursts of comic-book-like color, offering a charming new way to see the popular Queen of the Adriatic. Building facades, pillars, canal boats, and small streets all come to life in Bernard's unique vision of the beloved Italian city.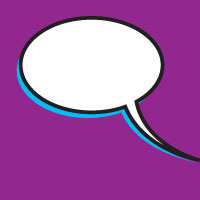 BAMart SILENT AUCTION
Brooklyn Academy of Music, Peter Jay Sharp Building
30 Lafayette Ave. between Ashland Pl. & St. Felix St.
April 3-12, 9:00 am — 11:00 pm
Closing reception: April 13, 3:00 — 6:00
Admission: free
718-636-4101
The fourth annual BAMart Silent Auction is under way, featuring works by Jasper Johns, Chris Doyle, Louise Lawler, Nicole Cherubini, John Baldessari, Danica Phelps, Sol LeWitt, Yuken Teruya, Christo and Jeanne-Claude, Fay Ku, Isaac Julien, Marie A. Roberts, Alex Katz, Richard Prince, Danny Simmons, William Wegman, Meredith Monk, Tom Otterness, and other well-established and emerging artists. All of the works can be seen online or in the Dorothy W. Levitt Lobby of BAM's Peter Jay Sharp Building. And don't be scared off by the list of big names; although some pieces are going for more than five and ten grand, there are a whole bunch that start out around $150.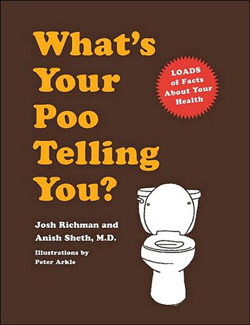 WHAT'S YOUR POO TELLING YOU?
by Josh Richman and Anish Sheth, M.D.
(Chronicle, May 2007, $9.95)

Everybody poops, but they don't necessarily keep a close eye on what they've done. Ivy League pals Josh Richman and Anish Sheth — they met at Brown, natch — have lifted the bowl of secrecy and shined a fun, fascinating, educational, and revelatory light on our feces. Accompanied by line drawings by Peter Arkle, WHAT'S YOUR POO TELLING YOU? examines the many different kinds of evacuations we have all experienced but rarely talk about, unless you're on a men-only camping trip. (Even squats in the woods are included in the book.) It's soothing and cathartic to know you're not the only one who has let loose a deja poo, grundle weeds, a river pickle, a meteor shower, a curly fry, an iceberg, an uh-oh, a porcupine, a dunce cap, a crowd-pleaser, a Mr. Clean, a bonus baby, and the much-desired tingler. Through Doo You Know? sidebars, informational "nuggets," medical evaluations by Dr. Stool, and extremely descriptive and funny puns — most of which we're too embarrassed to mention here, because Richman, Sheth, and Arkle don't hold back on the toilet humor — the small hardcover will have you peeking into the porcelain before, during, and after every potty visit. There's no other way to say it: WHAT'S YOUR POO TELLING YOU? is the ultimate bathroom book.


All contents copyright 2008 by Mark Rifkin and twi-ny. All rights reserved. Contents may not be reprinted without written permission. Please note that events, dates, and prices are subject to change.
Send all comments, suggestions, reviews, and questions to mark.rifkin@twi-ny.com.
Please note that some e-mail clients may wrap links, so be sure to enter them fully into your browser.
To subscribe to this list, please e-mail the administrator at admin@twi-ny.com with the word Subscribe in the Subject line; be sure to ask for back issues, which are free as well. To unsubscribe from this list, please think it over twice before e-mailing the same address. Please let us know what you didn't like about this forum and we'll do our best to correct it in the future -- if we agree with you. If you would like to see something covered in a future issue, please let us know. Without you, there is no need for us to exist.


twi-ny top two dozen (or so) weekly reminders & special events
UNITED ARTISTS 90th ANNIVERSARY
Film Forum
209 West Houston St. between Sixth & Seventh Aves.
Through May 1
212-727-8110
Wednesday, April 2 STAGECOACH (1939, John Ford), 3:25, 7:45, and RED RIVER (1948, Howard Hawks), 1:00, 5:15, 9:35
Thursday, April 3 THE MISFITS (1961, John Huston), 2:00, 4:30, 7:00, 9:30
Friday, April 4 FROM RUSSIA WITH LOVE (1963, Terence Young), 1:00, 5:10, 9:20, and ONE, TWO, THREE (1961, Billy Wilder), 3:10, 7:20
Saturday, April 5 GOLDFINGER (1964, Guy Hamilton), 1:00, 5:15, 9:30, and DR. NO (1962, Terence Young), 3:10, 7:25
Sunday, April 6 THE APARTMENT (1960, Billy Wilder), 3:15, 7:20, and NEVER ON SUNDAY (1960, Jules Dassin), 1:30, 5:35, 9:40
Monday, April 7 THE APARTMENT (1960, Billy Wilder), 3:15, and NEVER ON SUNDAY (1960, Jules Dassin), 1:30, 5:35
Monday, April 7 ORPHANS OF THE STORM (1922, D. W. Griffith), with live piano accompaniment by Steve Sterner, 8:10*
Tuesday, April 8 THE GREAT ESCAPE (1963, John Sturges), 1:00, 4:10, 7:20
Wednesday, April 9 MIDNIGHT COWBOY (1969, John Schlesinger), 1:00, 3:10, 5:20, 7:30, 9:40
Thursday, April 10
and
Friday, April 11 ANNIE HALL (1977, Woody Allen), 1:00, 4:25, 7:50, and WHERE'S POPPA (1970, Carl Reiner), 2:50, 6:15, 9:40
Saturday, April 12 THE GOOD, BAD AND THE UGLY (1966, Sergio Leone), 1:00, 8:30
Saturday, April 12 WEST SIDE STORY (1961, Robert Wise & Jerome Robbins), 4:30
Sunday, April 13 NIGHT OF THE HUNTER (1955, Charles Laughton), 1:30, 5:10, 8:50, and BROKEN BLOSSOMS (1919, D. W. Griffith), with live piano accompaniment by Steve Sterner, 3:20, 7:00
Monday, April 14 NIGHT OF THE HUNTER (1955, Charles Laughton), 1:30, 5:10, 9:30, and BROKEN BLOSSOMS (1919, D. W. Griffith), with musical soundtrack, 3:20
Monday, April 14 ROBIN HOOD (1922, Allan Dwan), with live piano accompaniment by Steve Sterner, 7:00
Tuesday, April 15 THE MANCHURIAN CANDIDATE (1962, John Frankenheimer), 2:00, 4:30, 7:00, 9:30
Wednesday, April 16 SWEET SMELL OF SUCCESS (1957, Alexander Mackendrick), 1:20, 5:15, 9:10, and THE BIG KNIFE (1955, Robert Aldrich), 3:10, 7:05

TARTAN WEEK 2007
Multiple locations
Through April 9
Wednesday, April 2 Steve O'Connor Live on Stage, Connolly's Pub, 121 West 45th St. between Sixth Ave. & Broadway, $15 cover charge, 7:30
Wednesday, April 2
through
Saturday, April 5 WHEN A STAR FALLS, presented by Scottish Youth Theatre, Algonquin Theatre, 123 East 24th St. suggested donation $10
Friday, April 4 Scotland on Stone Street: traditional and contemporary Scottish music featuring MacTalla Mór, the Red Hot Chili Pipers, and the Pentland Caledonia Pipes and Drums, British Memorial Garden, Hanover Sq. at Stone St., 5:30
Friday, April 4 Third annual International Football Challenge Match, Pier 40, West Houston & West Sts., 8:30
Saturday, April 5 Kirkin of the Tartan, Central Presbyterian Church, 593 Park Ave. at 64th St., 10:00 am
Saturday, April 5 Tartan Day Parade, featuring more than two thousand bagpipers, clans, societies, lots of terriers, and Grand Marshal Lawrence Tynes of the New York Giants, Sixth Ave. from 45th to 58th Sts., 2:00
Saturday, April 5 NYC Tartan Army party, Deacon Brodies, 370 West 46th St. between Eighth & Ninth Aves., 8:30
Sunday, April 6 Seventh annual Tartan Day on Ellis Island, hosted by the Clan Currie Society, featuring live music, dance, film, and folktales, 10:00 am — 4:00 pm
Sunday, April 6 Homecoming Scotland 2009, with lectures and ancestral experts, New York Public Library, South Court Atrium, Fifth Ave. at 41st St., e-mail to register, 10:00 am — 4:00 pm

SYNESTHESIA…ARTISTIC TELEPHONE ACROSS THE GENRES
Judson Memorial Church
55 Washington Square South
Tickets: $15-$20
212-868-4444
Wednesday, April 2
through
Sunday, April 6 Live performance and video resulting from artistic game of telephone via fortune cookies among a dozen writers, musicians, photographers, dancers, comedians, filmmakers, and poets, 8:00
PUBLIC ART FUND TALKS
The New School, John Tishman Auditorium
66 West 12th St. between Fifth & Sixth Aves.
Tickets: $5
212-980-3942
Wednesday, April 2 Installation artist Liam Gillick, 6:30
Wednesday, April 9 Filmmaker Dara Friedman, MUSICAL, 6:30
AN EVENING WITH WONG KAR-WAI
Times Center
242 West 41st St.
Tickets: $25
718-784-4520
Thursday, April 3 Hong Kong director of such films as IN THE MOOD FOR LOVE and CHUNGKING EXPRESS will talk about his career and his first English-language work, MY BLUEBERRY NIGHTS, presented by the Museum of the Moving Image and moderated by David Schwartz, 7:00
CREATIVE WRITING PROGRAM READING SERIES
Lillian Vernon Creative Writers House, NYU
58 West 10th St.
Admission: free
212-998-8816
Thursday, April 3 Fiction Reading & Conversation: reading with projections by Ben Katchor, followed by conversation with Lawrence Weschler, 7:00
NEW YORK UKE FEST 2008
Theater for the New City
155 First Ave. at Tenth St.
Tickets: $10-$20
212-254-1109
http://www.theaterforthenewcity.net
Thursday, April 3
through
Sunday, April 6 Four nights and three days of concerts, workshops, musical theater productions, clinics, open mics, jam sessions, film screenings, and more, all centered around the ukulele, featuring performances by
GAMBLERS, GANGSTERS, AND OTHER ANTI-HEROES:
THE JAPANESE YAKUZA MOVIE
Asia Society and Museum, New York Auditorium
725 Park Ave. at 70th St.
Select Thursdays through April 17
Tickets: $12
212-327-9385
Thursday, April 3 IREZUMI ICHIDAI (TATTOOED LIFE) (Seijun Suzuki, 1965), 7:00
Thursday, April 17 JINGI NAKI TATAKAI (BATTLES WITHOUT HONOR AND HUMANITY) (Kinji Fukusaku, 1973), 7:00
FOOD, SEX, AND ART
Solomon R. Guggenheim Museum
1071 Fifth Ave. at 89th St.
Tickets: $10
212-423-3500
Friday, April 4 Panel discussion with David Bouley, Cai Guo-Qiang, and Dr. Ruth Westheimer, 6:30
NO BORDERS, NO LIMITS: 1960s NIKKATSU ACTION CINEMA
Japan Society
333 East 47th St. at First Ave.
Monthly Fridays through May 2008
Tickets: $12
212-715-1258
Friday April 4 GLASS JOHNNY: LOOKS LIKE A BEAST (GARASU NO JONI -- YAJU NO YO NI MIETE) (Koreyoshi Kurahara, 1962), 7:30
NYC FIRST ROBOTICS COMPETITION
Jacob K. Javits Center
655 West 34th St.
800-871-8326
Friday, April 4
through
Sunday, April 6 Varsity sport of the mind in which teams of high school students solve common problems within a specific time frame using robotics, along with the inaugural Science and Technology Career Fair
CABARETCINEMA: WHERE MOVIES AND MARTINIS MIX
K2 Lounge
Rubin Museum of Art
150 West 17th St. at Seventh Ave.
Admission: free with $7 bar minimum
212-620-5000 ext 344
Friday, April 4 A CLOCKWORK ORANGE (Stanley Kubrick, 1971), introduced by Dean Olsher, 9:30
Friday, April 11 ONE FLEW OVER THE CUCKOO'S NEST (Milos Forman, 1975), 9:30
OPENING DAY IN PROSPECT PARK
Between Ocean Ave. & Flatbush Ave., Prospect Park West, Ft. Hamilton Pkwy, and Eastern Pkwy
Admission: free
718-965-8999
Saturday, April 5 Prospect Park Little League Parade, Seventh Ave. & Carroll St., 10:00 am
Saturday, April 5 Opening Day Clean-Up, Tennis House, volunteer at 718-965-8960, 10:00 am — 2:00 pm
Saturday, April 5 Carousel, $1.50, 12 noon — 5:00
Saturday, April 5 Electric Boat Tours: birdwatching, Audubon Center, free - $10, 12 noon & 1:15
Saturday, April 5 Electric Boat Tours, Audubon Center, free - $5, 12 noon — 4:00
Saturday, April 5 Spring Wash Day, Lefferts Historic House, 1:00 — 4:00
CULTURAL AND BIOLOGICAL DIVERSITY
American Museum of Natural History
Kaufmann and Linder Theaters, first floor (KT, LT)
Leonhardt People Center, second floor (LPC)
Central Park West & 81st St.
Free with museum admission
212-769-5200
Saturday, April 5 Krik! Krak! Haitian Drumming, Storytelling, and Dance (Haiti), workshop for children ages six to fifteen, led by Frisner Augustin and members of La Troupe Makandal, LPC, advance registration strongly suggested, 11:30 am
Saturday, April 5 Mansa Mili Mili: Memories of a Sacred Grove (Sierra Leone), live performance with poet Kewulay Kamara and Mande jali musicians, KT, 1:00
Saturday, April 5 Threads of Language (Chile), with poet Cecilia Vicuña, LT, 2:15
Saturday, April 5 Rising Sun: A Vodou Drama of Rebirth (Haiti), live performance by La Troupe Makandal, KT, 3:00
Saturday, April 5 SACRED LANDS OF THE ALTAI (Christopher McLeod, 2008), short film screening, followed by stories by Chagat Almashev, director of the Foundation for Sustainable Development of Altai, LT, 4:15
ON A WING FAMILY FESTIVAL
Central Park (midpark at 79th St.)
Admission: free
212-628-2345
Saturday, April 5 Eagle Dancing on the Belvedere Castle Plaza, with Ranger Rob Mastrianni, 12 noon
Saturday, April 5 Anne Yen, "Birds: An Illustrator's View," Belvedere Castle Discovery Room, 1:00
Saturday, April 5 Raptor Inspiration: A Flight that Transcends Culture and Time, with Ranger Rob Mastrianni, Belvedere Castle Discovery Room, 2:00
Rob Mastrianni is an Urban Park Ranger, science educator, falconer, amateur photographer, and an accomplished musician, all wrapped into one. His deep passion for each of these pursuits shines in Rob's captivating presentation about the history of birds of prey in music and art.
FIRST SATURDAYS:
JAPANIMATED! ARTS AND CULTURES OF JAPAN
Brooklyn Museum of Art
200 Eastern Parkway
Admission: free after 5:00 pm (some events require free tickets available that night)
718-638-5000
Saturday, April 5 Music: Taiko drumming group Taikoza, Hall of the Americas, 5:00 — 7:00
Saturday, April 5 Cosplay Photo Contest, visitors are encouraged to dress as their favorite anime or manga character, Rubin Lobby and Hall of the Americas, 5:00 — 10:30
Saturday, April 5 Poetry: Kimiko Hahn, THE NARROW ROAD TO THE INTERIOR, reading followed by Q&A, free tickets required, Elizabeth A. Sackler Center for Feminist Art, 5:00
Saturday, April 5 Film: KIKI'S DELIVERY SERVICE (Hayao Miyazaki, 1989), Iris and B. Gerald Cantor Auditorium, free tickets required, 6:00
Saturday, April 5 Hands-On Art: Draw a cartoon alter ego, Education Division, free tickets required, 6:30-8:30
Saturday, April 5 Curator Talk: Laura Mueller "Utagawa: Master of the Japanese Print, 1770-1900," free tickets required, 7:00
Saturday, April 5 Film: SMOKE AND MIRRORS: A GEISHA STORY (Artemis Willis, 2004), Elizabeth A. Sackler Center for Feminist Art, free tickets required, 8:00
Saturday, April 5 Film: SPACE BATTLESHIP YAMATO: THE NEW VOYAGE (Toshio Masuda & Takeshi Shirado, 1979), Iris and B. Gerald Cantor Auditorium, free tickets required, 8:30
Saturday, April 5 Music: Love Etc. and Sakura Madams, Hall of the Americas, 9:00 — 11:00
Saturday, April 5 Dance Party: DJ Muo aka King of Diggin', 9:00 — 11:00
BROOKLYN SYMPHONY ORCHESTRA
Church of St. Ann and the Holy Trinity
157 Montague St.
Suggested donation: $15
http://www.brooklynsymphonyorchestra.org
Sunday, April 6 Turina's Danzas Fantasicas, Revueltas's Sensamaya, Ravel's La Valse, and Villa-Lobos's Bachianas Brasileiras #8, under the baton of artistic director Nicholas Armstrong, 3:00
BEAUX ARTS TRIO
Metropolitan Museum of Art
Grace Rainey Rogers Auditorium
1000 Fifth Ave. at 82nd St.
Tickets: $50
212-570-3949
Sunday, April 6 Menahem Pressler, piano, Daniel Hope, violin, and Antonio Meneses, cello, in their last New York concert: Schubert, Trio No. 1 in B flat Major, Opus 99, D. 898; Kurtág, Work for Piano Trio; and Schubert, Trio in E flat Major, Opus 100, D. 92, 8:00
CinémaTuesdays: JEAN EUSTACHE'S CIRCLE
French Institute Alliance Française
Florence Gould Hall
55 East 59th St. between Park & Madison Aves.
Tickets: $10
212-307-4100
Tuesday, April 8 A DIRTY STORY I & II (UNE SALE HISTOIRE I & II) (Jean Eustache, 1977) and THE BAKERY GIRL OF MONCEAU (LA BOULANGÈRE DU PARC MONCEAU) (Eric Rohmer, 1963), 12:30 & 7:00 (7:00 screening introduced by Rohmer film editor Jacquie Raynal and Hunter associate professor Sam Di Iorio)
Tuesday, April 15 NAKED CHILDHOOD (L'ENFANCE NUE) (Maurice Pialat, 1969), 12:30 & 7:00
WRITING THE WORLD:
LITERATURE AND THE ENVIRONMENT
CUNY Graduate Center, Proshansky Auditorium
365 Fifth Ave. at 34th St.
Admission: free
212-817-8215
Wednesday, April 9 Panel discussion with Bill McKibben, Daniel Hillel, Susan Howe, and Eliot Weinberger, moderated by Joan Richardson, 6:30
CHRIS YON: HUGO
Dance Theater Workshop
219 West 19th St. between Seventh & Eighth Aves.
Tickets: $20
212-924-0077
http://www.dancetheaterworkshop.org
Wednesday, April 9
through
Saturday, April 12 Choreographer Chris Yon presents the world premiere of HUGO, featuring Taryn Griggs, Jeff Larson, and Yon evoking a time capsule, with video by David Bagnall, sound by Justin Jones, text by Karinne Keithley, and lighting by Chloë Z Brown
STRAVINSKY FESTIVAL
The Morgan Library & Museum
225 Madison Ave. at 36th St.
Closed Mondays
Through April 13
Admission: $12 (free Fridays 7:00 — 9:00
212-685-0008
http://www.themorgan.org/public
Wednesday, April 9 Stravinsky's Chamber Music, conducted by Jayce Ogren, $45, 7:30
Thursday, April 17 Stravinsky Festival: Stravinsky's Songs, featuring soprano Tony Arnold and tenor Peter Tantsits and conducted by Steven Osgood, $45, 7:30
SOPHIE DAHL
Housing Works Used Book Café
126 Crosby St. between Houston & Prince Sts.
Admission: free
212-334-3324
Thursday, April 10 Sophie Dahl, granddaughter of Roald Dahl and Patricia Neal, reads from PLAYING WITH THE GROWN-UPS, followed by a Q&A and book signing, 7:00
AN EVENING'S ENTERTAINMENT:
A COMEDY VARIETY BENEFIT FOR GILDA'S CLUB NYC
Sage Theater
711 Seventh Ave. between 47th & 48th Sts.
Tickets: $15-$25 (raffle tickets $5 for 1, $10 for three)
http://www.michelledobrawsky.com/benefit
Thursday, April 10 Benefit hosted by Elon James White and featuring performances by the Josh & Tamra Show, Emily Epstein, Linda San Lucas, DeCoster & Hines, Margaret Cross, MILFZ, Mike Cotayo, and special guest Carmen Lynch, with raffle prizes and more, raising funds for Gilda's Club NYC, where cancer patients and their friends and families can gather for social and emotional support, 7:00
CANCELED: ZEN FOR PRIMATES
Zipper Theater Factory
336 West 37th St. between Eighth & Ninth Aves.
Tickets: $20
212-695-4600
Thursday, April 10 DC band presents its unique brand of cabaret rock, featuring lead singer T Roth, Michael Krisukas on guitar, Pete Fluck on saxes and harmonica, Shelagh Maloney on violin, and Jodi Beder on painted cello -- show has just been canceled
LIVE FROM THE NYPL: PICO IYER
Humanities and Social Sciences Library
Celeste Bartos Forum (CBF) or South Court Auditorium (SCA)
Fifth Ave. & 42nd St.
Tickets: $15
Friday, April 11 Pico Iyer in conversation with Paul Holdengräber about Iyer's new book, THE OPEN ROAD: THE GLOBAL JOURNEY OF THE FOURTEENTH DALAI LAMA, 7:00
RAILROAD EARTH
Warsaw at the Polish National Home
261 Driggs Ave.
Tickets: $23
718-387-0505
http://www.myspace.com/RailroadEarth
Friday, April 11 New Jersey's Railroad Earth choogles on at the Polish National Home, playing their unique brand of Americana roots rock as they put the finishing touches on their upcoming CD, AMEN CORNER, 8:00
LE POISSON D'AVRIL: THE BALL OF FOOLS
Galapagos Art Space
70 North Sixth St. between Wythe and Kent, Williamsburg
Tickets: $15-$20
718-384-4586
http://www.galapagosartspace.com
Saturday, April 12 Third annual Russian art/rock/dance festival, featuring art exhibition, live bands, body painting, DJs and VJs, and more, 6:00 pm — 4:00 am
JAZZ PIANO AT THE Y: DICK & DEREK'S PIANO PARTY
92nd Street Y, Kaurmann Concert Hall
1395 Lexington Ave. at 92nd St.
Tickets: $45
212-415-5500
Saturday, April 12 Jazz soiree featuring pianists Dick Hyman and Derek Smith, with special guests Bill Charlap, piano; Renee Rosnes, piano; Howard Alden, guitar; Bill Allred, trombone; John Allred, trombone; Nicki Parrott, bass; Eddie Locke, percussion; and Carol Woods, vocals, 8:00
COFFEE & TEA FESTIVAL
Metropolitan Pavilion
125 West 18th St. between Sixth & Seventh Aves.
Tickets: $20
631-940-7290
http://www.coffeeandteafestival.com
Saturday, April 12
and
Sunday, April 13 Third annual festival celebrating tea and coffee, with more than fifty exhibitors, tastings, tea-leaf readings by Jill M. Sitkin, and such special programs as the Art of Japanese Tea with Yoshikazu Tafu, Francine Segan's Cooking with Coffee, Green Tea 101, Espresso Logic: Pride, Passion, & Preparation with Mitchel Margulis, a Korean tea ceremony presented by Yoon Hee Kim, screenings of FROM THE GROUND UP (Su Friedrich, 2008), Ellen Easton's Afternoon Tea for Fun & Profit, Kara Newman's Coffee & Tea Infused Cocktails, and more, 11:00 am
THE RODNEY GRAHAM BAND LIVE, FEATURING THE AMAZING ROTARY PSYCHO-OPTICON!
Abrons Arts Center
466 Grand St. at Pitt St.
Tickets: $7-$10
212-980-4575
http://www.henrystreet.org/arts
Saturday, April 12
and
Sunday, April 13 The Public Art Fund presents the New York City debut of the Rodney Graham Band, featuring a backdrop that includes a Rotary Pscyho-Opticon, with an opening set by Lois, 8:00
PASSOVER PARTY
Eldridge Street Synagogue
12 Eldridge St. between Canal & Division Sts.
Tickets: $12 adults, $8 seniors and children
212-219-0888 ext308
Sunday, April 13 Celebrate Passover with a kosher wine tasting, a charoset-making workshop, a puppet show, music, a neighborhood walking tour, and ancestral letter writing with Sheryl Oring, 1:00 — 4:00
NOT JUST JAZZ: BROTHER MOSES SMOTE THE WATER
The Town Hall
123 West 43rd St. between Sixth Ave. & Broadway
Tickets: $40-$45
212-608-0555
http://www.the-townhall-nyc.org
Sunday, April 13 The Klezmatics and special guest Joshua Nelson usher in Passover with this suite of ancient Hebrew songs related to the holiday, enhanced by Nelson's kosher gospel, 4:00
ARTISTS SPEAK:
CONVERSATIONS ON CONTEMPORARY ART
WITH GLENN D. LOWRY
Museum of Modern Art, Celeste Bartos Theater
Lewis B. and Dorothy Cullman Education and Research Building
4 West 54th St. between Fifth & Sixth Aves.
Tickets: $10
212-708-9400
Monday, April 14 Cinema Studies: History in Slow Motion, with Matthew Buckingham and Eve Sussman, 6:30
ETTA JAMES AND THE ROOTS BAND
B.B. King Blues Club
237 West 42nd St. between Seventh & Eighth Aves.
Tickets: $90 - $150
212-997-4144
Monday, April 14
through
Wednesday, April 16 Blues legend Etta James belts it out at B.B. King's, with opening act Leroy, 8:00
INSPECTING INSPECTOR MAIGRET:
A TRIBUTE TO GEORGES SIMENON
Symphony Space, Leonard Nimoy Thalia
2537 Broadway at 95th St.
Tickets: $21-$25
212-864-5400
Wednesday, April 16 Thalia Book Club: Colin Harrison and other writers pay tribute to Belgian mystery novelist Georges Simenon, with Fritz Weaver performing a live excerpt from one of the books, 7:30
W.A.R. (WOMEN ARE REAL) and M.A.R. (MEN ARE REAL)
The Players Theatre
115 MacDougal St. at Minetta Ln.
Tickets: $25-$35
Wednesday, April 16 W.A.R.: Comic monologues featuring "five sexy Latinas" (Julia Ahumada Grob, Veronica Moya, Iris Silverio, Milteri Tucker, and Silvia Tovar) talking about love and sex, written by the cast and Halley Bondy and directed by Robert Dominguez, 8:00
Wednesday, April 23 M.A.R.: Comic monologues featuring "five studly Latinos" (Alex Vallecillo-Bone, Antonio M. Lopez, Marcel Puissant, Andres Rodriguez, and Patrick Alverado Stephenson) talking about love and sex, written by the cast and Halley Bondy and directed by Robert Dominguez, 8:00