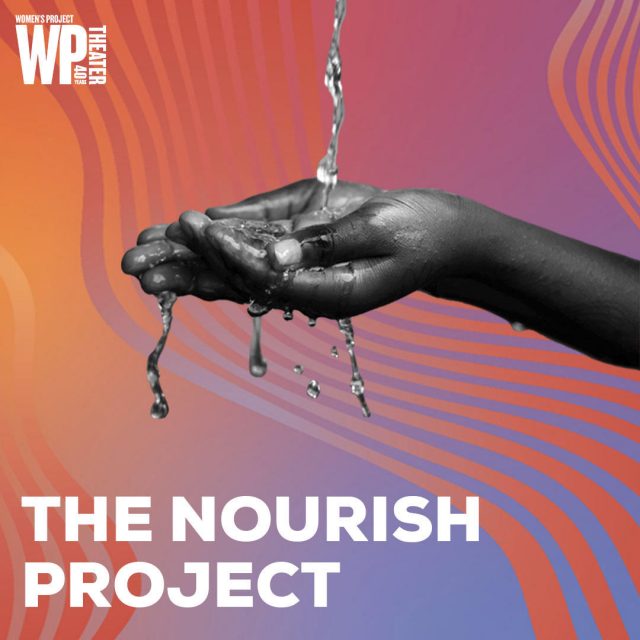 THE NOURISH PROJECT
WP Theater
January 28 - February 7, free, 7:30
wptheater.org
New York City's WP (formerly Women's Project) Theater seeks to soothe and feed your soul with The Nourish Project, an interactive virtual presentation continuing through February 7. Conceived and directed by associate artistic director Rebecca Martínez, who was part of the team that took us on an audio tour through the Cathedral Church of St. John the Divine community in Sanctuary and helmed one of the microplays in the sensational Here We Are series, The Nourish Project is a multidisciplinary production featuring dance, music, storytelling, poetry, food, and more from a collective of BIPOC creators. Admission is free, but there are three levels of suggested donations if you can afford it, from $10 to $100; when you register, you have to select an element — water, earth, fire, or air — that will determine which breakout room you go to about halfway through the show.
The seventy-minute experience includes songs by Edna Vazquez, opening and closing words written by Jaisey Bates, a cooking demonstration and song from Joaquin Lopez, poems by Latrelle Bright and Camryn Bruno, element hostings by Natalie Benally, Nikiko Masumoto, Jono Eiland, and Bright, dance by Brittany Grier, Megan J. Minturn, and Joya Powell, and other contributions from Siobhan Juanita Brown, Sage Chanell, Madeline Sayet, Dr. Michelle Tom, and Meghan "Sigvanna" Topkok. Along the way, you will be asked intimate questions in the chat, and you are encouraged to turn your camera on at several points to share a few objects visually. You will also hear such lines as "I, the spirit in constant motion, wafting across the planet ever present, holding everything that ever was" and "We are storied bodies, made of stars." The Nourish Project is earnest, New Agey, reverential, and crunchy, with flourishes of organic spirituality and ASMR, but if that's your thing, give it a shot. These days, you gotta find comfort and community wherever you can.