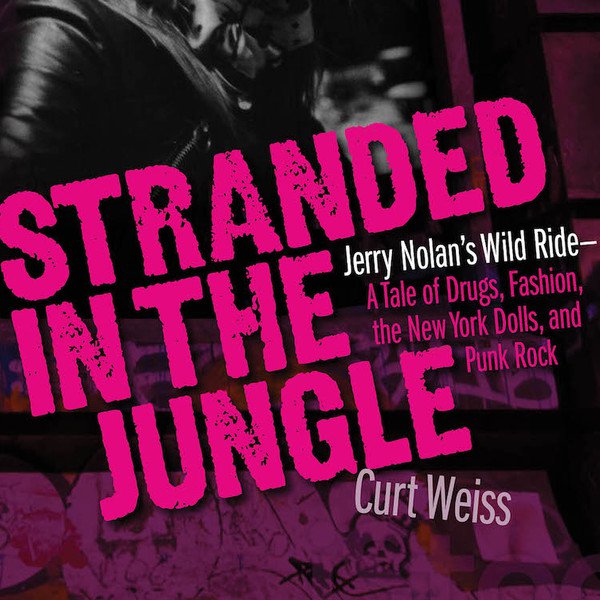 Tuesday, November 7, Rough Trade, 64 North Ninth St., free, 8:00
Thursday, November 9, the Delancey, 168 Delancey St., free, 7:00
www.halleonardbooks.com
curtweiss.com
In his new book Stranded in the Jungle: Jerry Nolan's Wild Ride (Backbeat, October, $24.99), Curt Weiss, a former member of the Rockats and Beat Rodeo (under the pseudonym Lewis King) and author of the blog "I am the coolest man on earth," goes deep inside the rock-and-roll tale of Jerry Nolan, an underrated drummer with such bands as the New York Dolls, the Heartbreakers, and the Idols. Nolan, who died in 1992 at the age of forty-five, played with such punk icons as Sid Vicious, Richard Hell, Johnny Thunders, Arthur Kane, Glen Matlock, and many more. On November 7, Weiss will be celebrating the release of the book — which boasts the subtitle A Tale of Drugs, Fashion, the New York Dolls, and Punk Rock — at Rough Trade in Nolan's native Williamsburg with a reading and Q&A. On November 9, Weiss heads to the Delancey on the Lower East Side for a meet-and-greet cocktail party, live performances by the Pipptones, Greg Allen's Fringe Religion, and special guests, a book reading and signing, and Q&A sessions with Weiss, reporter Roger Clark, and photographer Roberta Bayley. Both events are free.