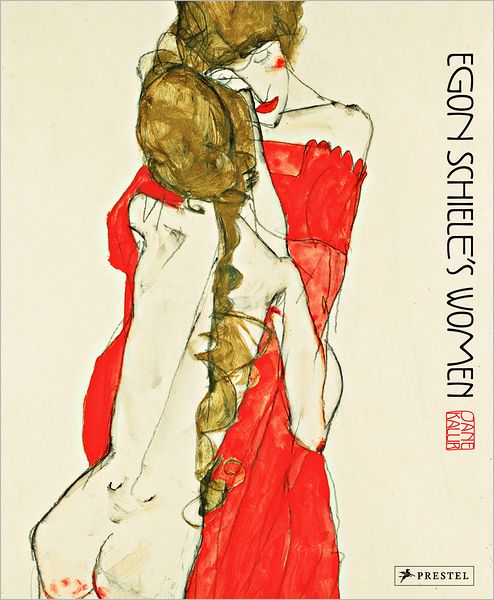 Galerie St. Etienne
24 West 57th St. between Fifth & Sixth Aves.
Tuesday, October 23, free, 6:00 – 8:00
Exhibition runs October 23 – December 28 (Tuesday-Saturday), free
212-245-6734
www.gseart.com
www.randomhouse.de
Over the last several years, there has been a heightened interest in the always-popular and well-regarded Austrian artist Egon Schiele. In 2010, John Kelly gave the final performance of his award-winning theater piece Pass the Blutwurst, Bitte, which dealt with Schiele's female muses, and one of the highlights of this year's Tribeca Film Festival was Andrew Shea's Portrait of Wally, a gripping documentary about the ownership of Schiele's portrait of mistress Walburga "Wally" Neuzil. Now Schiele expert Jane Kallir, the codirector of Midtown's Galerie St. Etienne, which boasts one of the largest collections of works by the artist, has written Egon Schiele's Women, (Prestel, October 25, 2012, $80), a gorgeous examination of the women in Schiele's life and on his canvases, placing his work in context of the history of Austrian art and evolving views on women's freedom and sexuality. Kallir, who appears in Portrait of Wally, looks at Schiele's relationship with his mother, his sister, various models, and his wife and sister-in-law. The book boasts more than 250 images, including dozens and dozens of splendid reproductions of paintings and drawings by Schiele (not limited to female subjects but also including glorious self-portraits and male figures) as well as works by Oskar Kokoschka, Gustave Klimt, Alfred Kubin, and Edvard Munch, archival photographs, a timeline, a bibliography, and an extensive index. In conjunction with the publication of the book, Galerie St. Etienne is opening the companion exhibit "Egon Schiele's Women," consisting of more than four dozen works by Schiele. "While Schiele, in his personal life, was hardly a feminist, in his art he freed women from the controlling male narrative that had heretofore shaped the interpretive discourse," the exhibition essay explains. "His nudes, in particular, not only challenged the taboos of his time, but presaged the more fluid, open-ended approach to gender and sexuality that prevails today." Kallir will be at the opening-night celebration of the exhibit, giving a gallery talk and signing copies of the book at 7:00. In addition, she will be at the American Jewish Historical Society on October 22 at 6:30 ($15), participating in the "Culture Brokers: Jews as Art Dealers and Collectors" panel discussion with Emily Bilski and Charles Dellheim.