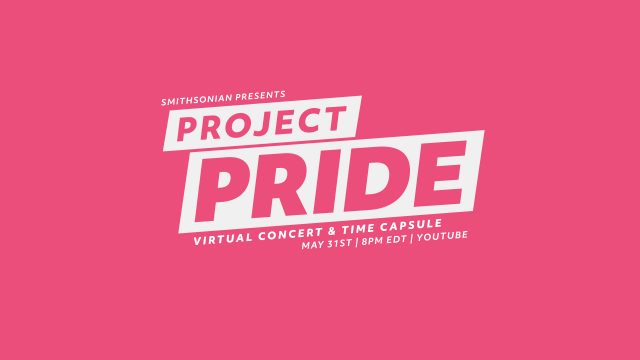 Who: Ari Shapiro, Alex the Astronaut, Big Freedia, Bright Light Bright Light, Cameron Esposito, Courtney Barnett, Claud, Dorian Electra, Girl in Red, Jake Shears, Joy Oladokun, Kat Cunning, Madame Gandhi, mxmtoon, Nakhane, Pabllo Vittar, Pet Shop Boys, Roxane Gay, Indigo Girls, SOKO, Tig Notaro & Stephanie Allynne, Tunde Olaniran, Rufus Wainwright, VINCINT, more
What: Virtual Pride celebration
Where: Smithsonian Pride Alliance YouTube page
When: Sunday, May 31, free with advance RSVP, 8:00
Why: June is Pride Month, and the festivities honoring the LGBTQIA+ community, especially here in New York City, have grown exponentially, particularly over the last few years with the fiftieth anniversary of Stonewall and, in 2020, the fiftieth anniversary of the parade itself. Among the parties that will not be held during the pandemic are the Pride Luminaries Brunch, the Rooftop Party, the March, Teaze, Pride Island, and PrideFest, although NYC Pride is planning such virtual gatherings as the Criminal Queerness Festival June 9-29, Savor Pride, a Garden Party on June 22, the Human Rights Conference on June 25, the Rally on June 26, Pride 2020 Dragfest June 19-21, a Runstreet Virtual Pride 5K Art Run June 20-28, and more. Everything kicks off May 31 at 8:00 with the Smithsonian Pride Alliance's "Project Pride," a free, livestreamed concert and time capsule, a collaboration with the Smithsonian American Art Museum, the National Museum of American History, the National Air and Space Museum, the National Museum of African American History and Culture, the Smithsonian's National Zoo, the Cooper Hewitt, Smithsonian Design Museum, and others. Hosted by NPR's Ari Shapiro, the event will feature appearances by Courtney Barnett, Jake Shears, Pet Shop Boys, Roxane Gay, Indigo Girls, Rufus Wainwright, Tig Notaro & Stephanie Allynne, and many more, accompanied by art and historical artifacts from the Smithsonian collections.