Who: Zoe Leonard, Legacy Russell
What: Virtual book launch
Where: School of Visual Arts Zoom
When: Thursday, October 15, free with RSVP, 11:00 am
Why: In December 2012, curator, writer, and artist Legacy Russell coined the term "Glitch Feminism," writing in The Society Pages, "In a society that conditions the public to find discomfort or outright fear in the errors and malfunctions of our socio-cultural mechanics — illicitly and implicitly encouraging an ethos of 'Don't rock the boat!' — a 'glitch' becomes an apt metonym. Glitch Feminism, however, embraces the causality of 'error,' and turns the gloomy implication of glitch on its ear by acknowledging that an error in a social system that has already been disturbed by economic, racial, social, sexual, and cultural stratification and the imperialist wrecking-ball of globalization — processes that continue to enact violence on all bodies — may not, in fact, be an error at all, but rather a much-needed erratum. This glitch is a correction to the 'machine,' and, in turn, a positive departure. This glitch I speak of here calls for a breaking from the hegemony of a 'structured system' infused with the pomp and circumstance of patriarchy, one that for all too long has marginalized female-identified bodies, and continues to offend our sensibilities by giving us only a piece of the pie and assuming our satisfaction." Russell, a New York City native who is associate curator of exhibitions at the Studio Museum in Harlem, has expanded those ideas into a book, Glitch Feminism: A Manifesto (Verso, September 2020, $14.95), which focuses on online representation, gender, and the body and features such chapters as "Glitch Refuses," "Glitch Throws Shade," "Glitch Is Skin," "Glitch Is Remix," and "Glitch Survives." She writes in the introduction, "A body that pushes back at the application of pronouns, or remains indecipherable within binary assignment, is a body that refuses to perform the score. This nonperformance is a glitch. This glitch is a form of refusal."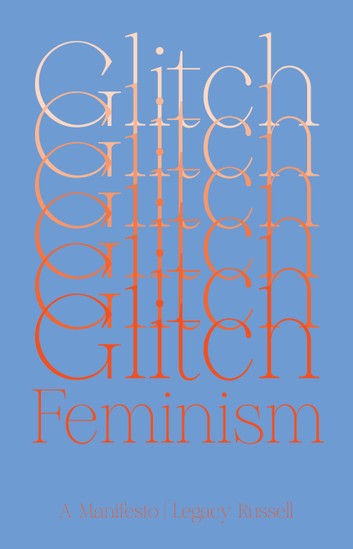 On October 15 at 11:00 am, Russell will be joined by artist, activist, and New York native Zoe Leonard for a book launch hosted by the School of Visual Arts, discussing cyberfeminism and systems of oppression. Primarily a photographer and sculptor, Leonard is most well known for her 1992 poem "I want a president," a large-scale version of which was installed on the High Line in October 2016. The poem was written in support of the independent presidential candidacy of poet Eileen Myles running against George H. W. Bush, Bill Clinton, and Ross Perot and begins, "I want a dyke for president. I want a person with AIDS for president and I want a fag for vice president and I want someone with no health insurance and I want someone who grew up in a place where the earth is so saturated with toxic waste that they didn't have a choice about getting leukemia." Prepare for a lively and energetic talk; admission is free with advance RSVP.