MetLiveArts / Performa 17
Metropolitan Museum of Art, Grace Rainey Rogers Auditorium
1000 Fifth Ave. at 82nd St.
Performance: Monday, November 13, and Tuesday, November 14, free with advance registration, 7:00
Talk: Wednesday, November 15, Performa Hub, 427 Broadway at Canal St., free, 1:00
212-570-3949
www.metmuseum.org
17.performa-arts.org
Kenyan-born artist and activist Wangechi Mutu, who is based in New York and Nairobi, will be at the Met Fifth Ave. on November 13 and 14 presenting the Performa 17 commission and MetLiveArts program Banana Stroke. The sculptor, collage painter, and multidisciplinary, multimedia artist is the founder of AFRICA'SOUT!, an organization that seeks to raise awareness and "advance radical change" regarding freedom of creative expression in Africa and the diaspora, with a particular focus on gender equality and gay rights. Banana Stroke is an immersive environment constructed from collages made with dyed, fermented, or saturated paper, a live performance, and a site-specific action painting. "A lot of my work reflects the incredible influence that America has had on contemporary African culture. Some of it's insidious, some of it's innocuous, some of it's invisible. It's there," Mutu told Mother Jones in 2013. On November 15 at 1:00, she will be at the Performa 17 Biennial Hub at 427 Broadway for a free talk with writer and scholar Adrienne Edwards, concentrating on Mutu's use of abstraction and performance over the last two years. The conversation is being held in conjunction with Performa's AFROGLOSSIA program, curated by Edwards and featuring work by Mutu, Teju Cole, Tracey Rose, Julie Mehretu and Jason Moran, Yto Barrada, and others.
Update: Wangechi Mutu's Banana Stroke is an intimate, immersive experience reminiscent of the Happenings of the 1960s and '70s. A small, extremely lucky crowd is ushered into the Met's Grace Rainey Rogers Auditorium and onto the stage, where they take seats on white benches of various heights and lengths, placed to the right and left. In between is an empty space with large white canvas boards at the front and back. Sounds of nature seep in and two related videos produced, edited, and photographed by Andrew Dru Mungai are projected onto the boards, in which the Kenyan-born Mutu rises from the ground wearing long banana branches on both hands. The videos switch from color to black-and-white while Mutu gently recites Nobel Prize–winning St. Lucian writer Derek Walcott's "A Far Cry from Africa," including: "Again brutish necessity wipes its hands / Upon the napkin of a dirty cause, again / A waste of our compassion, as with Spain, / The gorilla wrestles with the superman. / I who am poisoned with the blood of both, / Where shall I turn, divided to the vein? / I who have cursed / The drunken officer of British rule, how choose / Between this Africa and the English tongue I love?" In addition, such words as "Wail," "Cry," "Promise," "Profane," and "Stroke" appear on one of the walls and are spoken. The lights go out, and Mutu walks into the center, two long banana branches shackled to her arms. She moves slowly while going back and forth between the two canvases, dipping the banana leaves in metal containers of black ink and banging, dotting, and swirling them onto the stark whiteness and dragging them over the floor, the ink at times threatening to touch the audience as Mutu dances and throws her arms in the air.
Satisfied with her stark creations, she leaves the stage in darkness, and soon two more videos are projected over the artwork, similar to the earlier films but not exactly the same. The action paintings are essentially abstract, but Mutu carefully crafted some very specific patterns that now make sense with what's happening onscreen. The images and words clash with the black strokes on the white screens, calling into question the effects of the artistic intervention as well as that of the colonialists. And about sixty minutes before it all started, it's over; the audience leaves in silence, Mutu not coming out to take a bow. Banana Stroke is a powerful, provocative experience layered with meaning that will take time and effort to decipher, but it's well worth further investigation; perhaps Mutu will shed more light on it during her November 15 talk with curator Adrienne Edwards.
PERFORMA 17
Multiple locations
Saturday, November 11, free, 11:00 am - 5:15 pm
17.performa-arts.org
www.mohaumodisakeng.com
For Performa 17, South African multidisciplinary artist Mohau Modisakeng has created ZION, a procession through Manhattan invoking his native country's history of colonialism, apartheid, and violent displacement. Beginning at 11:00 on November 11, Modisakeng and twenty dancers, carrying personal possessions, will make their way from Mother Zion Church in Harlem, zigzagging down Malcolm X Blvd. and Adam Clayton Powell Jr. Blvd. and to Hotel Theresa. At 2:00 the march stops at the Metropolitan Museum of Art and heads into Central Park, crossing the Great Lawn and Summit Rock. At 4:30, photographer, filmmaker, performance artist, and sculptor Modisakeng, whose previous work includes Passage, Metamorphosis, and Endabeni, will go from Anita's Way public plaza to Times Square for a grand finale. The choreographed exodus equates what has happened in Cape Town's District 6 and to Native Americans in Seneca Falls, New York, which was also the site of the first women's rights convention, while also focusing on the current international refugee crisis.
MetLiveArts / Performa '17
Sunday, November 5, the Met Cloisters, 10:30 am to 4:45 pm
Sunday, November 12, the Met Breuer, 10:30 am to 5:15 pm
Sunday, November 19, the Met Fifth Avenue, 10:30 am to 5:15 pm
Free with museum admission
www.metmuseum.org
17.performa-arts.org
Eiko Otake began her "Body in Places" solo project shortly after her longtime partner, Takashi Koma, injured himself; the couple has performed as Eiko & Koma since the mid-1970s. The project has taken the Japan-born, New York City–based Eiko all around the world, where she moves in public spaces, both indoors and outdoors, wearing thick, heavy, ghostly makeup, dressed in a sackcloth-and-ashes-style kimono. She moves agonizingly slowly, a human intervention into the mass of humanity that swirls by such New York City locations as Wall Street, MoMA, St. John the Divine, the Fulton Center, St. Mark's Church-in-the-Bowery, and Governors Island. The piece was inspired by the tragic events at Fukushima, Japan, where she has performed as well, but only for cameraman William Johnston. MetLiveArts and Performa '17 have now teamed up to present the forty-third, forty-fourth, and forty-fifth iterations of this "living installation," as Eiko makes her way through the Main Hall of the Met Cloisters on November 5, the fifth floor of the Met Breuer on November 12, and Galleries 963–965 (Robert Lehman Wing, court level) of the Met Fifth Avenue on November 19. "Each of the buildings in the Met is its own place, each with different opportunities and limitations on how I can carry Fukushima into the museum," she explains in a statement. "Because of this, I use a different approach in projecting images, a different choreography, and a different gaze in each place. At the Cloisters, I can project the video onto the stone walls and can move the image negotiating with the architecture, art works, and a sense of history. At the Met Breuer, I work in a nearly empty space on the fifth floor that allows me to move the projector fracturing the images. It is the least museum-like space. At the Met Fifth Avenue, the projection must remain stationary. So, the structure will be more meditative. I hope my insistent gaze will make my witnessing palpable and invite others to linger in the space." The piece has also been performed at 30th Street Station in Philadelphia, the Wesleyan library, Hong Kong, Chile, the Chicago Art Institute, Florida, North Carolina, Massachusetts, and Tokyo. And don't hesitate to see Eiko at the Met, even if you've seen her before; not only is each performance different, but she also notes, "I was invited to perform at the Met, but like any other engagement, I don't want to make my performance about just accepting an invitation. I have been working in such a way to make it necessary and urgent for me. Please come if you can, and if you cannot, please imagine me doing this marathon."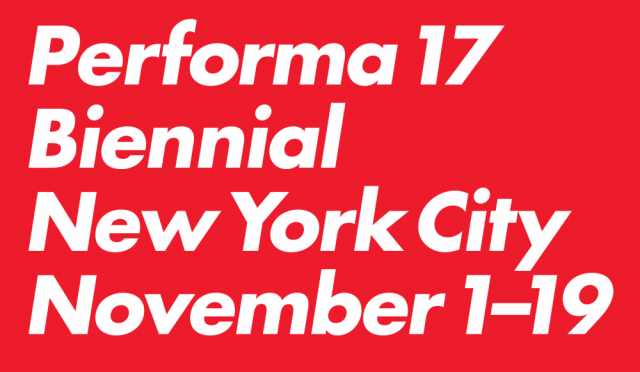 Multiple venues
November 1-19, free - $40
17.performa-arts.org
The seventh Performa biennial takes place November 1-19 in multiple venues around the city, featuring an impressive roster of international artists pushing the limits of what live performance can be. This year's lineup includes ten Performa commissions and dozens of events, from film, poetry, and dance to architecture, music, and comedy, arranged in such categories as Performa Projects, Performa Premieres, and Pavilion without Walls. In addition to the below recommendations for this always exciting festival, there will be presentations by Kendell Geers, Xavier Cha, Yto Barrada, Brian Belott, Flo Kasearu, Jimmy Robert, Mohau Modisakeng, Kelly Nipper, Kemang Wa Lehulere, Nicolas Hlobo, Kris Lemsalu with Kyp Malone, the Marching Cobras of New York, and others at such venues as Abrons Arts Center, BAM, the Met, White Box Arts Center, Marcus Garvey Park, the Connelly Theater, St. Mark's Church in-the-Bowery, Harlem Parish, and the Glass House in New Canaan.
Thursday, November 2, 7:00
Friday, November 3, 7:00 & 9:00
Saturday, November 4, 7:00
Teju Cole: Black Paper, BKLYN Studio at City Point, 445 Albee Square West, $15-$25
Thursday, November 2, 9, 16
Barbara Kruger: The Drop, Performa 17 Hub, 47 Walker St., $5, 4:00 - 8:00
Sunday, November 5
Monday, November 6
William Kentridge: Ursonate, Harlem Parish, 258 West 118th St., $25-$40, 7:00
Sunday, November 5, 12, 19
Eiko Otake: A Body in Places, Metropolitan Museum of Art, free with museum admission, 10:30 am
Wednesday, November 8
Estonian Pavilion Symposium: Call for Action — Key Moments of Estonian Performance Art, lecture and screening with curators Anu Allas and Maria Arusoo, free, Performa 17 Hub, 47 Walker St., 5:00
Thursday, November 9
Friday, November 10
Saturday, November 11
The Tracey Rose Show in Collaboration with Performa 17 and Afroglossia Presents: The Good Ship Jesus vs The Black Star Line Hitching a Ride with Die Alibama [Working Title], the Black Lady Theatre, 750 Nostrand Ave., $15-$25, 7:30
Friday, November 10
Zanele Muholi on Visual Activism, grand finale of two weeks of meetings, performances, discussions, and art-making, the Bronx Museum, 1040 Grand Concourse, free, 7:00
Friday, November 10
through
Sunday, November 19
Alex Schweder and Ward Shelley: The Newcomers, with Lena Kouvela and Sarah Burns, 28 Liberty Plaza, free, all day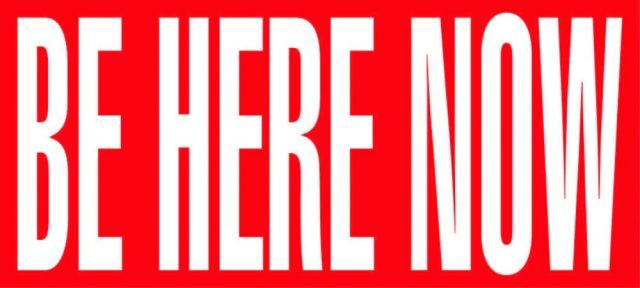 Saturday, November 11
Architecture Conference, with Giovana Borasi, Lluís Alexandre Casanovas Blanco, Yve Laris Cohen, Cooking Sections (Daniel Fernández Pascual & Alon Schwabe), and Elizabeth Diller, Performa 17 Hub, 47 Walker St., free, 2:00 - 6:00
Monday, November 13
Tuesday, November 14
Wangechi Mutu: Banana Stroke, Metropolitan Museum of Art, Grace Rainey Rogers Auditorium, free with museum admission, 7:00
Monday, November 13
through
Friday, November 17
Kwani Trust: Everyone Is Radicalizing, multimedia installation and public programs, Performa 17 Hub, 47 Walker St., free, 12 noon – 6:00 pm
Wednesday, November 15
Thursday, November 16
Friday, November 17
Anu Vahtra: Open House Closing. A Walk, Performa 17 Hub, 47 Walker St., free, 5:00
Thursday, November 16
Julie Mehretu and Jason Moran: MASS (HOWL, eon), Harlem Parish, 258 West 118th St,, $25-$40, 7:00 & 9:00
Thursday, November 16
Friday, November 17
Saturday, November 18
Gillian Walsh: Moon Fate Sin, Danspace Project, St. Mark's Church in-the-Bowery, 131 East Tenth St., $22-$25, 8:00