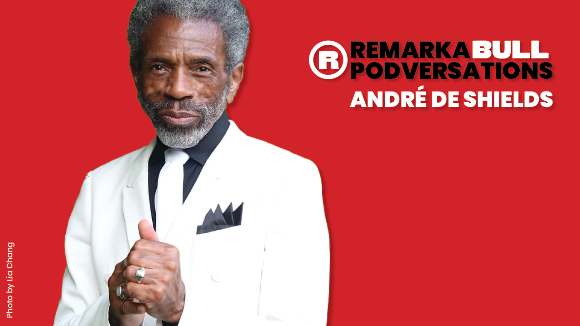 Who: André De Shields, Nathan Winkelstein
What: Live discussion of the "Blow, winds" speech from King Lear
Where: Red Bull Theater's website, Vimeo, Facebook Live
When: Monday, February 1, free with RSVP, 7:30
Why: Baltimore-born actor, singer, dancer, director, and choreographer André De Shields has been a superstar during the pandemic lockdown, popping up all over the place. The Emmy, Tony, and Grammy winner portrayed Elder Qualls in Shaka Senghor's A Father's Sorrow for the 24-Hour Plays series, revisited Haarlem Nocturne for Crossroads Theatre Company, took part in a terrific Classic Conversation with Classic Stage artistic director John Doyle, played Anton Ego in Ratatouille: The TikTok Musical, sang "Shine" for the #SaveWestBankCafe Telethon, crooned "You're a Mean One, Mr. Grinch" in the Home for the Holidays BCEFA benefit concert, delivered the keynote speech for Victory Gardens Theater's Voices of Tomorrow, read Congressman John Lewis's "Together, You Can Redeem the Soul of the Nation," participated in an all-star outdoor rendition of "Broadway Baby" for Our America: A Concert for the Soul of the Nation, and will next serve as host, as Hermes, of the Onassis Foundation's Live from Mount Olympus, a free weekly podcast debuting February 2 on PRX's TRAX podcast network for tweens, directed by Rachel Chavkin and Zhailon Levingston.
He now turns to Shakespeare for Red Bull Theater's RemarkaBULL Podversation presentation "Exploring King Lear," streaming live February 1 at 7:30. De Shields will deliver the "Blow, winds" speech from Act 3: Scene 2 of the Bard's tragedy, followed by a discussion with Red Bull associate producer Nathan Winkelstein. "Blow, winds, and crack your cheeks! rage! blow! / You cataracts and hurricanoes, spout / Till you have drench'd our steeples, drown'd the cocks! / You sulphurous and thought-executing fires, / Vaunt-couriers to oak-cleaving thunderbolts, / Singe my white head! And thou, all-shaking thunder, / Smite flat the thick rotundity o' the world!" Lear declares. De Shields (Hadestown, Ain't Misbehavin') portrayed the king at Classical Theater of Harlem and the Folger in DC in 2007, so he has his own unique history with the character. Previous Podversations have featured Patrick Page on Othello, Kate Burton on The Tempest, Stephen Spinella on As You Like It, Elizabeth Marvel on Julius Caesar, and Chukwudi Iwuji on Henry VI.