Who: Red Bull Theater company
What: Livestreamed benefit reading of new translation of Ana Caro Mallén's The Courage to Right a Woman's Wrongs
Where: Red Bull Theater website and Facebook Live
When: Monday, November 16, free with RSVP (donations accepted), 7:30 (available on demand through November 20 at 7:00)
Why: For its latest livestreamed reading, Red Bull is teaming up with Diversifying the Classics | UCLA to present a brand-new translation of Spanish Golden Age poet and playwright Ana Caro's The Courage to Right a Woman's Wrongs ("Valor, agravio y mujer.") Part of La Escena 2020, the second edition of Los Angeles's Festival of Hispanic Classical Theater, the seventeenth-century comedy focuses on a woman's boundary-crossing encounters with issues of society and gender, justice and honor, specifically related to her former lover, Don Juan. In their introduction to the new translation, Marta Albalá Pelegrín and Rafael Jaime write, "Through this stirring tale of a woman's courage to right the wrongs she has suffered, the play holds up to scrutiny contemporary notions of masculine honor and offers in their place a vision that opens up space for women and their agency."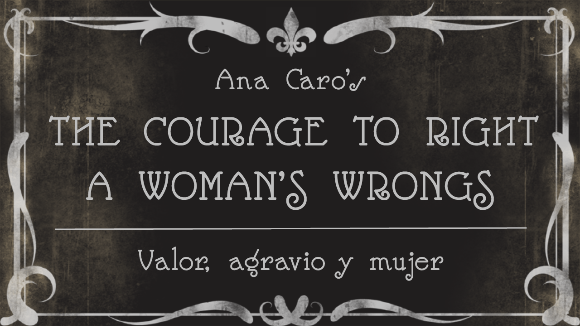 The reading will be performed by Anita Castillo-Halvorssen, Helen Cespedes, Natascia Diaz, Carson Elrod, Anthony Michael Martinez, Sam Morales, Alfredo Narciso, Ryan Quinn, Luis Quintero, and Matthew Saldivar and is directed by Melia Bensussen; there will be a live, interactive Bull Session with some of the artists involved and UCLA professor of Spanish and English Barbara Fuchs and California State Polytechnic English and modern languages associate professor Pelegrín on November 19 at 7:30, also free with RSVP. The reading will be available on demand through November 20 at 7:00.
follow twi-ny
 navigate
listings