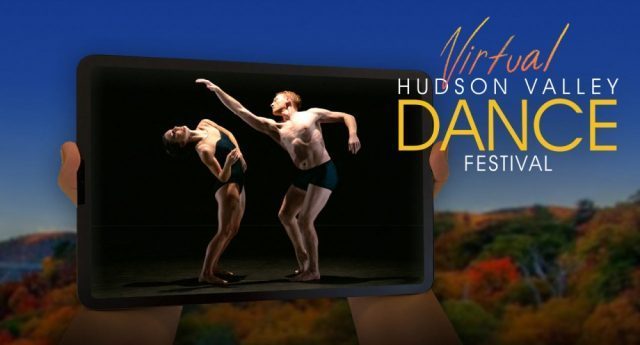 Who: Ayodele Casel, Billy Griffin, Ricky Ubeda, Stephen Petronio, Lloyd Knight, Nicholas Sciscione, Jamar Roberts, Caleb Teicher, Catherine Hurlin, Peter Walker, Daniel Applebaum, Christopher D'Ariano, Adam Weinert
What: Virtual Hudson Valley Dance Festival
Where: Dancers Responding to AIDS
When: Saturday, October 10, free (donations accepted), 7:00 (available for four days)
Why: The Hudson Valley Dance Festival can't take place in its beautiful Catskill environs, so instead it is happening online, presenting an hour of special works on October 10 at 7:00. "We'll miss gathering on the banks of the Hudson River and amid the gorgeous fall foliage, but we're happy to continue the tradition of sharing breathtaking dance that gives back to and celebrates the Hudson Valley community," Dancers Responding to AIDS founding director Denise Roberts Hurlin said in a statement. "In these unprecedented times, we're thrilled to come together virtually and provide immediate help to those affected by Covid-19, HIV/AIDS, and other life crises in the area and across the country." The program includes tap dancer Ayodele Casel's Oscar Joy, filmed in his home studio; Billy Griffin's Is That All There Is? with Ricky Ubeda; Stephen Petronio's Are You Lonesome Tonight, filmed at the Petronio Residency Center, with Lloyd Knight and Nicholas Sciscione; Jamar Roberts's WPA commission, Cooped, the most explosive dance made during the pandemic lockdown; Caleb Teicher's Tee Time, an outdoor solo performed by Catherine Hurlin; Peter Walker's Words in the Fire, with Daniel Applebaum and Christopher D'Ariano; and an excerpt from Adam Weinert's Monument.
You can watch for free, but donations will go to Broadway Cares in support of the following Hudson Valley organizations: the Albany Damien Center, Alliance for Positive Health, Animalkind, Columbia-Greene Community Foundation, Hudson Valley SPCA, Matthew 25 Food Pantry, Community Hospice, Hudson Valley Community Services, Hudson Valley LGBTQ Community Center, Rock Steady Farm, Roe Jan Food Pantry, TOUCH (Together Our Unity Can Heal), and Troy Area United Ministries.