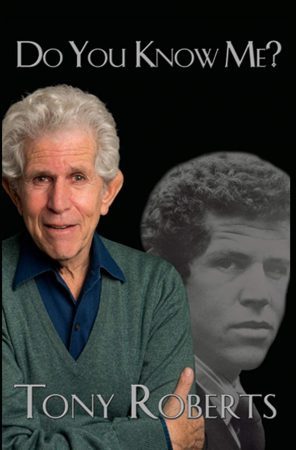 Who: Tony Roberts, Jodie Markell, Stephen Schnetzer, Rex Reed
What: Live monthly readings online and in person
Where: Theatre 80, 80 St. Marks Place
When: September 29, free in person, Zoom $25, 646-366-9340, 2:00
Why: Food for Thought continues its twentieth anniversary season with a program that provides yet more food for thought. On September 29 at 2:00, the company, founded in 2000 to present one-act plays in intimate settings, with little or no sets or costumes, just actors reading well-known or less-familiar works, is performing a trio of tales, both online and in person at Theatre 80 at 80 St. Marks Place. Yes, a limited number of first-come, first-served free seats are available at the historic Village theater, following New York City guidelines with temperature checks, masks, and social distancing, and all attendees must have recently tested negative for Covid-19; you can also livestream the show over Zoom for $25. The matinee includes Tony nominee Tony Roberts reading excerpts from his 2015 autobiography, Do You Know Me?, and Jodie Markell, Stephen Schnetzer, and Rex Reed (yes, that Rex Reed) starring in Oscar, Tony, and Emmy winner Peter Stone's Commercial Break (previously performed by Lauren Bacall and Robert Preston and initially written for Audrey Hepburn in Charade) and FFT creator Susan Charlotte's Come On, directed by Antony Marsellis. A live Q&A will follow. The season began with Arthur Miller's I Can't Remember Anything, Robert Anderson's I'm Herbert, and Daniel Rose's Eichmann in Israel on July 13 (with Bob Dishy, Judy Graubart, Marilyn Sokol, and Schnetzer) and Christopher Durang's Mrs. Sorken and Tennessee Williams's I Can't Imagine Tomorrow on August 17 (with Nathan Darrow, Delphi Harrington, Kristine Nielsen, and Schnetzer); next up for Food for Thought's "Live Performances in a Safe Environment" series are Dorothy Parker's Here We Are and excerpts from the work of Lynn Nottage on October 19, A. R. Gurney's The Love Course on November 16, and Mel Brooks's Of Fathers and Sons and Durang's Wanda's Visit on December 14.