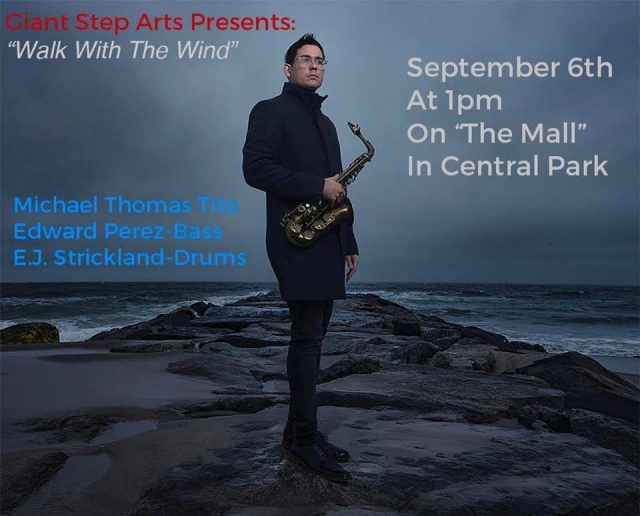 Who: Marquis Hill Quartet, Michael Thomas Trio
What: Live outdoor concerts presented by Giant Step Arts
Where: The Mall in Central Park
When: Saturday, September 5, and Sunday, September 6, free, 1:00
Why: As New York City opens up bit by bit, many of us are still starving for live, in-person entertainment. You can check out some hot jazz this weekend in Central Park, where Giant Step Arts continues its "Walk with the Wind" series with a pair of outdoor shows for free, on the Mall in Central Park. On Saturday at 1:00, the Marquis Hill Quartet will be playing, featuring Tivon Pennicott on tenor sax. Russell Hall on bass, Michael Ode on drums, and Chicago star Marquis Hill on trumpet. On Sunday at 1:00, the Michael Thomas Trio takes over, with Edward Perez on bass, E. J. Strickland on drums, and Grammy winner Michael Thomas on sax. Founded by photographers Jimmy and Dena Katz, Giant Step Arts describes itself as "an innovative, artist-focused nonprofit organization [that] presents one of a kind performances by modern jazz masters." Given the pandemic lockdown and the state of the country right now, these two-set shows certainly qualify as one of a kind.