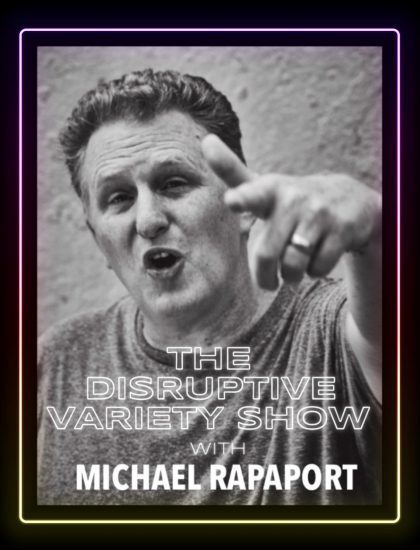 Who: Michael Rapaport, Leah McSweeney
What: Live variety show
Where: On Location Live
When: Thursday, August 20, $21, 8:00
Why: Actor, director, and former big-time Knicks fan Michael Rapaport has been letting his thoughts fly on Trump, the pandemic, racism, sports, anti-Semitism, the economy, and other hot-button topics via his I Am Rapaport podcast and his Facebook, Instagram, Twitter, and YouTube pages, releasing plenty of smart, foul-mouthed vitriol at hypocrisy, stupidity, and incompetent leadership. On August 20 at 8:00, the fifty-year-old New York City native will be sharing yet more of his take on this screwed-up world in The Disruptive Variety Hour, a live comedy show with all-new skits and stand-up that "promises to bring Joy to the World." Rapaport, who has appeared in such films as Higher Learning, Cop Land, and Once Upon a Time in Queens and such series as Boston Public and Pound Puppies, will be joined by fashion designer and Real Housewives cast member Leah McSweeney in addition to surprise guests. Tickets are $21, and Mike Rap will be taking questions from the audience during the event. He's been an absolute riot these past few months, so this should be quite an experience.