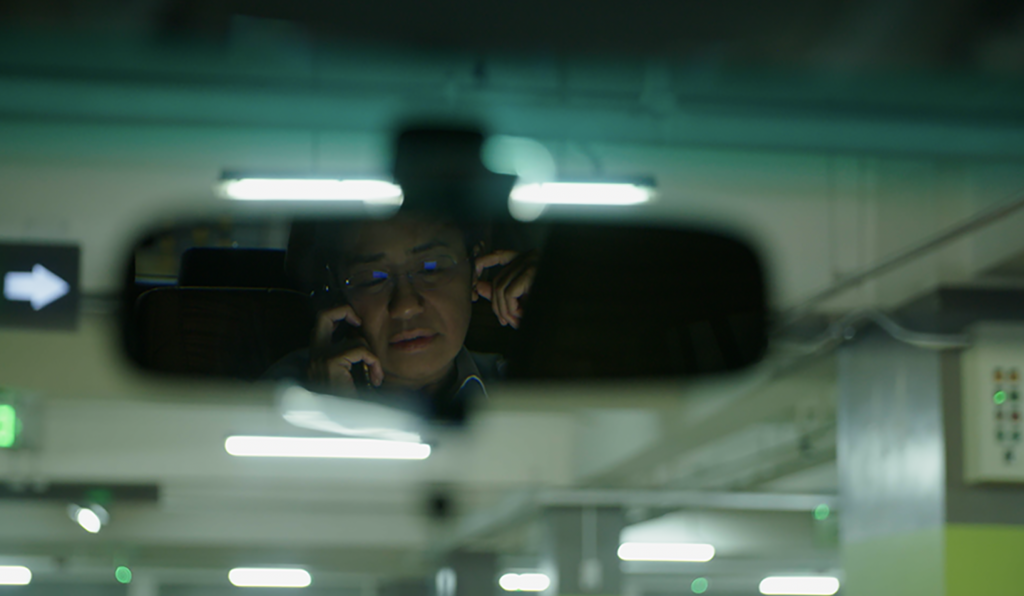 Who: Ramona S. Diaz, Maria Ressa, Christiane Amanpour
What: Livestream Q&A about A Thousand Cuts
Where: Film Forum online
When: Sunday, August 9, free with RSVP, 11:00 am (film available to stream now)
Why: Around the world, freedom of the press is under attack like never before, as authoritarian leaders and dictators attempt to silence their critics and control the narrative by casting the media as the enemy of the people. In A Thousand Cuts, which opens virtually at Film Forum on August 7, filmmaker Ramona S. Diaz focuses on the Philippines, where President Rodrigo Duterte's violent war on drugs has widened to include threatening journalists who do not support him: particularly Maria Ressa, the dedicated and relentless founder of the online news site Rappler, which has refused to submit to Duterte's brutal authority.

"What we're seeing is death by a thousand cuts of our democracy, and it is done . . . think about the bleeding, little cuts to the body politic, to the body of Philippine democracy," she says in a short speech. "And when you have enough of these cuts, you are so weakened that you will die." Despite the efforts of Duterte and his justice department to silence Ressa, she is determined to not stop the fight, displaying a remarkable calmness even through a series of arrests as the government tries to lock her up.
Diaz also follows Rappler reporter Pia Ranada, who won't back down when Duterte sues her; Duterte strongman Bato dela Rosa, who is running for the Senate on a platform based on killing every drug dealer and addict, leaving their bodies piling up in the streets; Mocha Uson, a singer and model spreading fake news to help Duterte and running for office herself; Sara Duterte, the president's daughter, who is campaigning to become mayor of Davao City; and activist and progressive Samira Gutoc, a member of the opposition party who is one of several candidates taking on Bato.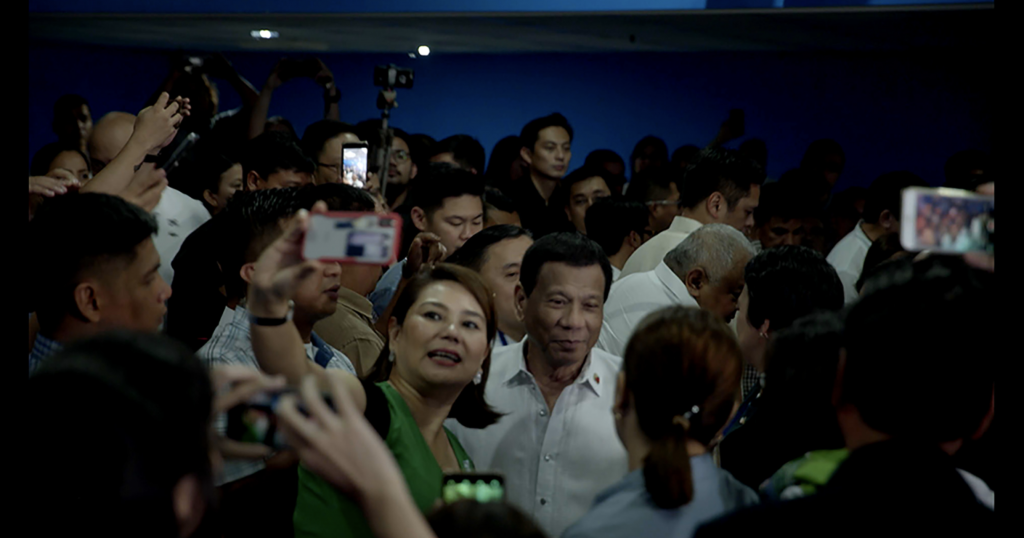 One of the most frightening parts of the film is a clip from an intimate one-on-one interview Ressa conducted with Duterte as she fearlessly addresses his war on drugs; it evokes Jonathan Swan's recent Axios/HBO sit-down with Donald Trump, in which the reporter would not let the president get away with standard rhetoric and unsubstantiated fabrications. But for Ressa, the strongman's payback promises to be much worse.
However, one of the most entertaining and revealing parts of the film occurs when Ressa is in New York for a conference, accompanied by her friend Mary Jane Ballinger. Ballinger got Ressa an elegant dress and heels so the journalist will be appropriately dressed for the event, but Ressa is having none of that, content with her usual, plainer look. When Ressa is speaking with Amal Clooney shortly after a presentation by the Clooney Foundation for Justice, Diaz can't help but quickly scan down to show Clooney's fancy footwear and Ressa's ordinary shoes.
Even when she is the center of attention, Ressa is always humble and easygoing, whether giving a speech or being arrested yet again. "For Mary Jane, home is here, in New York; I chose my home, in Manila, in the Philippines, for better or worse . . . I hope not," she explains. "It's ironic that even though our choices are different, our two nations now have the same type of leaders: macho, populist, sexist at best, misogynistic at worst. They both use anger and fear to divide and conquer. They've created a politics of hate." Ressa regularly makes a pitch for love, not afraid to get sentimental.
In A Thousand Cuts — which concludes with a powerful new track by Ruby Ibarra featuring Ann One — Diaz (Imelda, Motherland) celebrates an extraordinary woman with an intrinsic sense of what's right, a fierce yet cool-as-a-cucumber investigative journalist who is not about to be intimidated by a murderous dictator. It's an inspiring story as well as a cautionary tale that relates directly to what is happening in America right now. And it's far from over, as you will learn when Diaz and Ressa join Christiane Amanpour for a live, free Q&A on August 9 at 11:00 am.