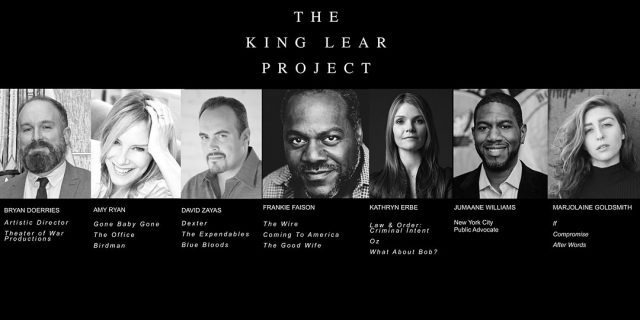 Who: Bryan Doerries, Frankie Faison, Amy Ryan, Kathryn Erbe, Marjolaine Goldsmith, David Zayas, Jumaane Williams
What: Live Zoom theatrical production and discussion from Theater of War
Where: Zoom link sent with advance registration
When: Thursday, June 11, free with RSVP, 7:00
Why: One of the best Zoom presentations of the pandemic has been Theater of War's The Oedipus Project, in which Frances McDormand, John Turturro, Oscar Isaac, Jeffrey Wright, Frankie Faison, David Strathairn, Glenn Davis, Marjolaine Goldsmith, and Jumaane Williams gave a live, powerful dramatic reading of scenes from Sophocles's fifth-century BCE classic, Oedipus the King, from wherever they were sheltering in place. (Most of the actors chose relatively spare, blank backgrounds while Turturro opted for an anachronistic study.) The event was introduced by Theater of War cofounder and adapter/director Bryan Doerries, who also led a postshow discussion relating the play to the Covid-19 crisis.
The organization now turns its attention to the themes of caregiving and death with The King Lear Project, streaming live on Zoom on June 11 at 7:00. In the play, Lear asks, "Doth any here know me? This is not Lear: Doth Lear walk thus? Speak thus? Where are his eyes? Either his notion weakens, or his discernings are lethargied — Ha! Waking? 'tis not so. Who is it that can tell me who I am?" To which the Fool responds, "Lear's shadow." The reading will feature another all-star lineup performing from home, consisting of Amy Ryan, David Zayas, Kathryn Erbe, Faison, Goldsmith, and Public Advocate Williams; it will be followed by a talk facilitated by Doerries with four community panelists on the subjects of aging, dementia, elder care, and family dynamics, examining the play — which Shakespeare wrote, perhaps while self-isolating, during the 1606 plague, when theaters had shut down — in context with the current pandemic.