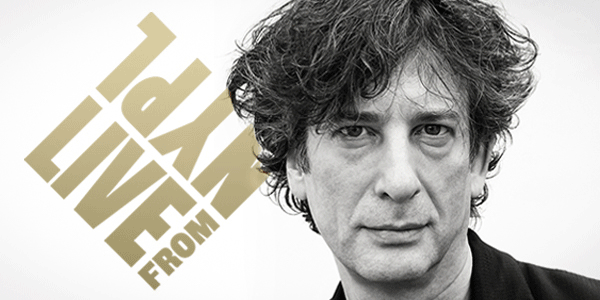 Who: Neil Gaiman, LeVar Burton, Rosario Dawson, Dakota Fanning
What: Livestreamed reading from the New York Public Library
Where: NYPL Facebook page
When: May 12-18, free with advance registration, 6:00
Why: Prior to the pandemic, award-winning writer Neil Gaiman was scheduled to present "Mind of a Storyteller" as part of the New York Public Library's LIVE from NYPL series at the main branch on Fifth Ave. at Forty-First St. But with the Covid-19 shutdown, Gaiman and the NYPL have come up with a live, online alternative. From May 12 to 18 at 6:00, Gaiman and special guests will read the full text of his 2002 Hugo- and Nebula-winning novella Coraline — which was also turned into an Oscar-nominated 2009 animated film and a graphic novel — about a girl who finds a different kind of escape from her house, which is particularly relevant as we are all sheltering in place at home. [Ed. note: In another part of my life, I work for HarperCollins, which publishes Gaiman's adult and children' books.] Gaiman will read chapters one and two on May 12 and three and four on May 13, LeVar Burton will read chapter five on May 14 and chapters six and seven on May 15, Rosario Dawson will read chapters eight and nine on May 16 and ten and eleven on May 17, and Dakota Fanning will finish the creepy tale with chapters twelve and thirteen on May 18. You can register for the free event here, where you can also find out how to access the ebook to follow along gratis as well.