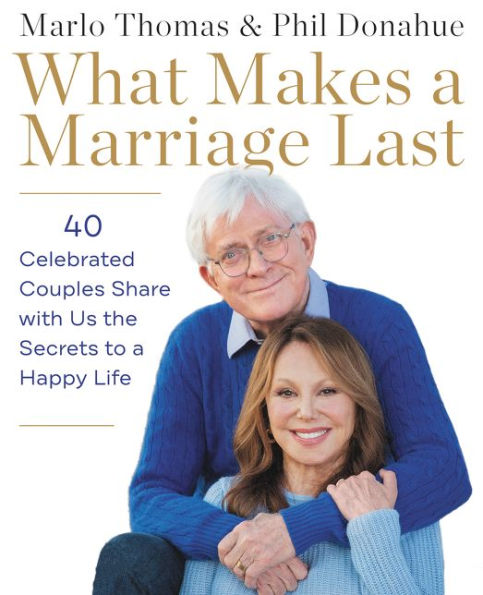 Who: Marlo Thomas, Phil Donahue, Rob Reiner
What: Live online book launch and conversation celebrating fortieth wedding anniversary
Where: 92nd St. Y online
When: Thursday, May 7, $20, 7:30
Why: To celebrate their fortieth anniversary, actress and social activist Marlo Thomas and longtime talk show host Phil Donahue wrote What Makes a Marriage Last: 40 Celebrated Couples Share with Us the Secret to a Happy Life (HarperCollins, May 2020, $29.99), in which they interview dozens of other happily married celebrity couples, including Kevin Bacon and Kyra Sedgwick, James Carville and Mary Matalin, Jamie Lee Curtis and Christopher Guest, Ted Danson and Mary Steenburgen, Michael J. Fox and Tracy Pollan, Melissa McCarthy and Ben Falcone, John McEnroe and Patty Smyth, Tony Shalhoub and Brooke Adams, Sting and Trudie Styler, Lily Tomlin and Jane Wagner, and Rob and Michele Reiner. On May 7 at 7:30, Rob Reiner will interview Thomas and Donahue, who got married on May 21, 1980, via the 92nd St. Y's online portal. Virtual tickets are $20 and go to help the losses suffered by the 92nd St. Y because of the pandemic.
follow twi-ny
 navigate
listings