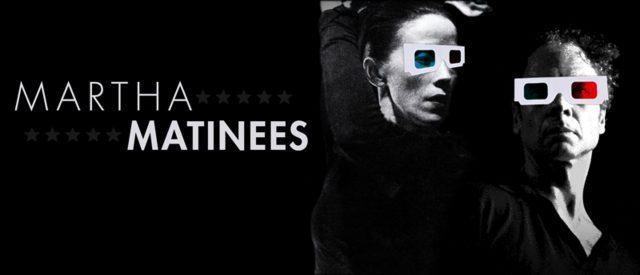 Who: Jennifer Goggans, Daniel Madoff, Virginie Mécène, Janet Eilber
What: Livestream of archival performances, live chat
Where: Martha Graham Dance Company YouTube page
When: Saturday, May 2, free, 2:30
Why: The Martha Graham Dance Company might be sheltering in place, but the troupe is offering a bevy of delights with the livestreaming program "Martha Matinees," in which the vault is opened up and archived performances are shown on YouTube, with special guest commentators and a live chat. On May 2 at 2:30, "CunningGraham" explores the genius of Merce Cunningham and Martha Graham with an excerpt from the series Mondays with Merce, followed by a CunningGraham Technique Comparison from this past February featuring dancers from Graham 2 and the Cunningham Trust, an excerpt from a 1958 performance of Graham's Embattled Garden, a 1989 production of Cunningham's August Pace (duet #4), and a 1958 excerpt of Graham's "Dance of Jubilation" from Clytemnestra. Providing their thoughts via live chat on the relationship between the two dance giants will be Jennifer Goggans and Daniel Madoff from team Cunningham and Janet Eilber and Virginie Mécène from team Graham. You can catch the earlier matinees, along with classes and interviews, here.