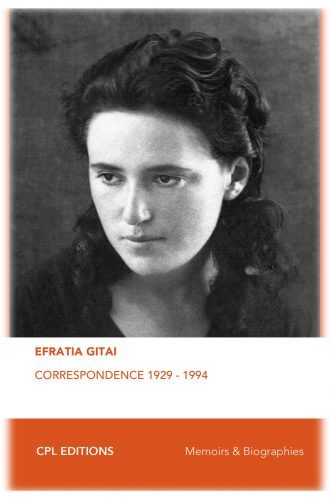 "IN TIMES LIKE THESE": AMOS AND EFRATIA GITAI
MoMA, Museum of Modern Art
11 West 53rd St. between Fifth & Sixth Aves.
Thursday, March 5, $8-$12, 7:00
Series continues through March 9
212-708-9400
www.moma.org
primolevicenter.org/events
In conjunction with the publication of the English-language edition of Efratia Gitai: Correspondence 1929–1994, MoMA will host "'In Times Like These': Amos and Efratia Gitai," a series of events featuring the author's son, award-winning Israeli filmmaker Amos Gitai. Born in 1909 in Palestine to Russian Zionist parents, Efratia Gitai wrote letters throughout her life to Amos, her Bauhaus architect husband Munio Weinraub, and friends, sharing her views on the state of the world, from the Bolshevik Revolution and Viennese psychology to Churchill, Hitler, and kibbutzes. On March 5 at 7:00, Amos Gitai will introduce "The Letters of Efratia Gitai: A Staged Reading," a ninety-minute presentation featuring Cannes Best Actress winner Barbara Sukowa (Berlin Alexanderplatz, Hannah Arendt) and Belgian actor and producer Ronald Guttman (Coastal Disturbances, Mildred Pierce) dramatizing the letters, which were curated by Rivka Gitai, Amos's wife; they will be accompanied on piano by sixteen-year-old Yali Levy Schwartz. The series continues through March 9 with screenings of four of Amos Gitai's films, Carmel, Esther, Berlin-Jerusalem, and Kedma, several of which will be introduced by the filmmaker.