Whitney Museum of American Art
Pamella and Daniel DeVos Family Largo
99 Gansevoort St.
Saturday, October 12, free, 1:00 - 6:30
whitney.org
www.karawalkerstudio.com
Two years ago, Kara Walker's site-specific Katastwóf Karavan nearly didn't make it to New Orleans' Prospect.4 Triennial: The Lotus in Spite of the Swamp because of disagreements over shipping costs. But it ultimately took its place on Algiers Point, and now the completely fabricated wagon will be pulling into the Pamella and Daniel DeVos Family Largo outside the Whitney, where it will perform for free from 1:00 to 6:30 on Saturday. The California-born, New York-based artist was inspired to construct the wagon after reading an insufficient, small historical plaque (see below) at Algiers Point identifying the location where enslaved Africans were "held before being ferried across the river to the Slave Auctions" as well as after hearing calliope music coming from the Natchez riverboat, a steamboat reminiscent of the kind used to transport the slaves. The four-wheeled, four-ton circus-style wagon features Walker's trademark silhouette figures of slaves being abused by masters on all four sides in water-cut steel, with a loud, thirty-eight-note steam-powered calliope inside, custom made by Kenneth Griffard. The presentation is taking place in conjunction with jazz musician Jason Moran's solo show at the Whitney, which continues through January 5; Texas native Moran will play the calliope at 6:00 on Saturday.
In the Prospect.4 performance handout, Walker, whose My Complement, My Enemy, My Oppressor, My Love ran at the Whitney in 2007-8, explained, "I was thinking a lot about music as the bearer of our emotional history, and about the way Jazz and gospel and African American Music are testaments to survival of our culture in the face of unrelenting, nihilistic 'Progress' and how it's regarded as a monument in American History etc. But also thinking about how the Industrial Revolution, the Steam Engine and Cotton Gin were pivotal in usurping and grinding up the bodies of laborers and how much of that action, John Henry style, occurs today, with Humans fighting uphill battles to prove themselves against the latest technology. Steam engines are quaint things of the past, but industry presses on without us. The Machines have changed, but the action stays the same. How would it be if the old steam engines that ate us, swallowed too, our songs and pain, and what if, when its time was done, and slated for the scrapheap, the Steam Engine sang out in solidarity?"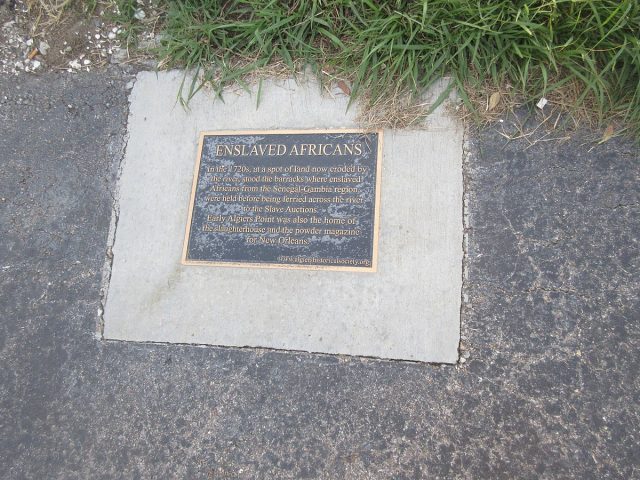 Incorporating the Haitian Creole word for "catastrophe" in its name, Katastwóf Karavan — "We simply say 'Slavery' as if that were a legitimate job instead of what it was, a Catastrophe for millions," Walker explains — will also play such civil-rights-era, celebratory, and protest songs as "We Shall Overcome," Aretha Franklin's "Respect," Prince's "When Doves Cry," and Marvin Gaye's "What's Going On?" Walker, whose Fons Americanus is currently wowing visitors at the Tate Modern and whose Domino Sugar Factory installation A Subtlety caused a sensation in New York five years ago, holds nothing back in her work, confronting racial prejudice and inadequate histories head-on. "Forgetting is preferable to remembering, as remembering stirs action," she writes in the handout.