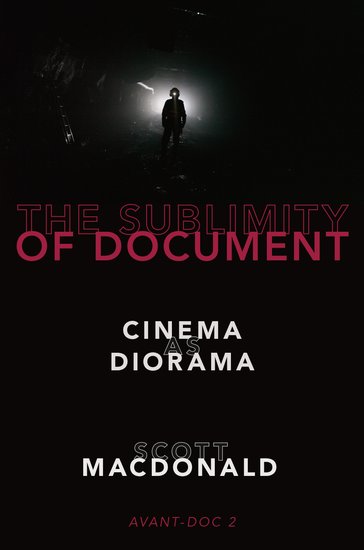 Who: Janet Biggs and Scott MacDonald
What: Panel discussion and book launch
Where: Cristin Tierney Gallery, 219 Bowery, second floor, 212-594-0550
When: Thursday, July 11, free with advance RSVP, 6:30
Why: In his new book, The Sublimity of Document: Cinema as Diorama (Oxford University Press, August 1, 2019, $125), author and film history professor Scott MacDonald writes of visual artist Janet Biggs, "I first became aware of Biggs when she visited Hamilton College in the spring of 2017 to present a talk about her work. As she showed stills and clips from recent videos, I was struck by the fact that Biggs had traveled to and filmed particular far-flung locations that I had been introduced to by other filmmakers. . . . I was interested not only that multiple artists would be drawn to these precise locations, but also that, in somewhat different ways, these locations can be dangerous to visit. As I became familiar with Biggs's work, I came to wonder why an artist would go through the considerable difficulties of visiting distant, potentially dangerous locations, not in order to produce films that might have substantial audiences, but to offer relatively brief visual experiences to comparatively smaller audiences within gallery and museum spaces. I came to realize that my experiences with Biggs's work offered an opportunity to explore, at least in a small way, the issue of installation cinema versus theatrical cinema." The book continues with an interview between MacDonald and Biggs that was conducted online.
On July 11, MacDonald and Biggs will be together in person at the Cristin Tierney Gallery for a discussion on film and art in conjunction with the publication of The Sublimity of Document and Biggs's most recent exhibition, "Overview Effect," the second part of which, Seeing Constellations in the Darkness between Stars, continues at Cristin Tierney through August 2. MacDonald's book features interviews with Biggs and more than two dozen other "avant-doc" filmmakers, including Ron Fricke, Laura Poitras, Frederick Wiseman, Bill Morrison, Abbas Kiarostami, and James Benning. Biggs has also contributed the article "Fragility Curve" to the current edition of the Brooklyn Rail, writing about her experiences making her latest films, which deal with Mars. "The earth will remake itself and survive the legacy of its human inhabitants, but will we?" she asks. The conversation with Biggs and MacDonald will be followed by a book signing; in addition, Biggs, who has participated in two twi-ny talks, will be presenting the multimedia performance piece How the Light Gets In July 18 at the New Museum.