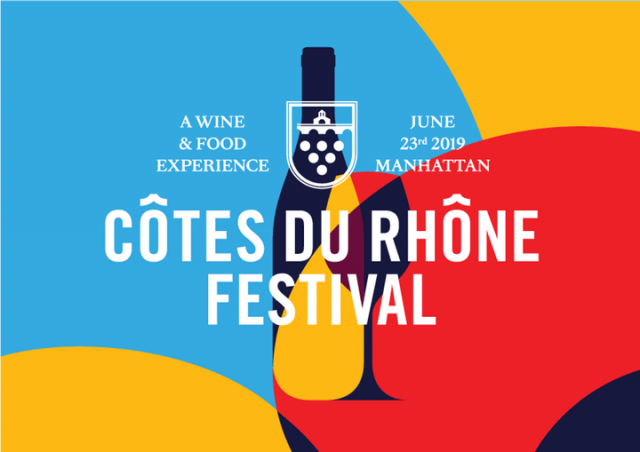 SECOND
849 Sixth Ave. between 29th & 30th Sts.
Sunday, June 23, $55 (6:00 entry), $80 (5:15 entry), 25% with discount code MINT
www.cdrfest.com
You don't have to go to southern France to enjoy a Côtes du Rhône culinary experience, as southern France is coming to New York City. On June 23, the Côtes du Rhône Festival takes place at Second, an event space on Sixth Ave., featuring more than sixty regional wines paired with a variety of food dishes. Such sommeliers as Betsy Ross of L'avenue, Fred Dex aka the Juiceman, Nicolas Prieto from the Grand Hyatt New York City, Anna Cabrales of Morrell Wine Bar & Cafe, and Meaghan Levy of the Pierre New York will select whites, reds, and rosés to be served with such plates as assorted country pate, mustards, pickles, and crostini; purple tomato skewers with Reblochon cheese, turnip seed oil, and Shibazi spice; sirloin tartare, fleur de sel, rosé vin, fried capers, cured yolk, and crostini; beef Wellington sausage with grain mustard; Boudin blanc sausage; mussels Suzette, crispy leeks, and sherry and pepper conserva; gnocchi Parisienne, aged comte, yomato jus, and wildflower honey; and praline profiteroles of cocoa choux, hazelnut ice cream, vanilla-tonka chantilly, and chocolate sauce. The menu is prepared by such chefs as Tyler Atwell of Lafayette Grand Café, Kimberly Plafke of Grand Army, Raymond Smith of Blacksmith's Breads, Drew Buzzio of Salumeria Biellese, Phillip Kirschen-Clark of the Milling Room, Jocelyn Guest and Erika Nakamura of J & E Smallgoods, David Robinson of Formaggio Kitchen, Eric Simpson of the East Pole, Joshua Smith, Mary Dumont, and Mitch Willis and Garth Jobb of Hudson & Charles Dinette and Butcher Shop. Tickets are $55 for general entry at 6:00 and $80 for early-bird VIP admission at 5:15; use discount code MINT to save 25%.