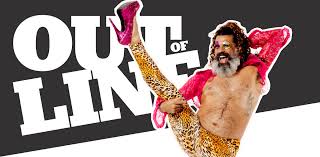 The High Line
Spur at Thirtieth St. & Tenth Ave.
June 19-20, July 17-18, August 14-15, free with advance RSVP, 8:00
www.thehighline.org
One of the best places to see live performances in the city is one of the best places in the city itself, the High Line. The nonprofit organization continues its fourth annual monthly summer "Out of Line" series June 19 and 20 with Puerto Rican dancer Antonio Ramos's No Agenda Genda, a sci-fi interactive piece honoring the fiftieth anniversary of the Stonewall riots of June 1969. Come prepared to participate in unexpected ways. On July 17 and 18, "Out of Line" presents new experimental group Mooncake Collective's Twice the Moon, a site-specific dive into resistance and rebellion, incorporating shadow puppetry, Chinese opera, and fireside storytelling to relate the tale of a pair of queer Chinese friends. And on August 14 and 15, A.R.M.'s (Alexandro Segade, Robert Acklen, and Malik Gaines) Blood Fountain explores HIV/AIDS through ritual, pageantry, and improvisation. All shows are at 8:00, and admission is free with advance RSVP; reservations are open for No Agenda Genda and begin for Twice the Moon on June 21 and Blood Fountain on July 19.