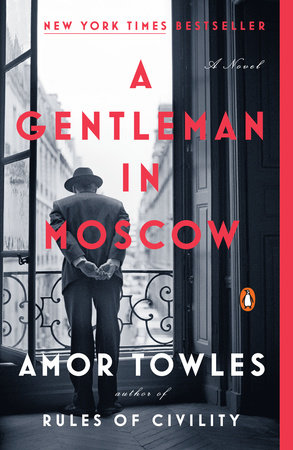 Who: Amor Towles
What: Books Are Magic author event
Where: First Unitarian Congregational Society, 119 Pierrepont St.
When: Friday, April 5, $14-$21, 7:00
Why: Massachusetts native Amor Towles will be in Brooklyn on April 5, celebrating the release of the paperback edition of his bestselling novel A Gentleman in Moscow (Penguin Books March 26, $17). In the court transcript that opens the book, Secretary Ignatov asks, "I have no doubt, Count Rostov, that some in the galley are surprised to find you charming; but I am not surprised to find you so. History has shown charm to be the last ambition of the leisure class. What I do find surprising is that the author of the poem in question could have become a man so obviously without purpose." Towles's follow-up to 2011's Rules of Civility is set in 1922, when Count Alexander Rostov is sentenced to house arrest in a hotel across from the Kremlin. General admission tickets for the author event at the First Unitarian Congregational Society are $21 including a copy of the book and $14 without.