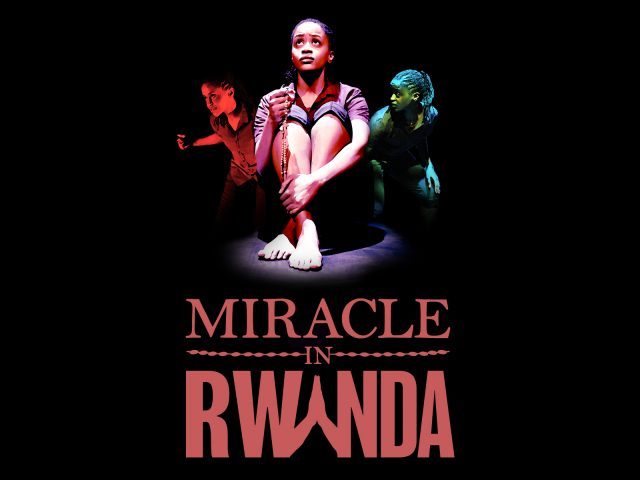 MIRACLE IN RWANDA
The Lion Theatre, Theatre Row
410 West 42nd St. between Ninth & Tenth Aves.
April 4 – May 11, $39-$90
212-560-2183
miracleinrwanda.nyc
bfany.org
"This is my story, told as I remember it . . . and I remember it as though it happened yesterday," Immaculée Ilibagiza writes in Left to Tell: Discovering God Amidst the Rwandan Holocaust, about her experience trying to stay alive during the 1994 Rwandan genocide of the Tutsi people by the Hutu government. Leslie Lewis and Edward Vilga have adapted her harrowing tale into a one-woman show, Miracle in Rwanda, which begins previews April 4 at the Lion Theatre at Theatre Row. Rwandan actress, poet, and activist Malaika Uwamahoro (Measure Back, Our Lady of Kibeho), a Fordham grad, portrays Ilibagiza and two dozen other characters in the play, including a pastor, a machete-wielding murderer, refugees, friends, family members, soldiers, and more. The role was originally played by cocreator Lewis on its world tour.
TICKET GIVEAWAY: Directed by George Drance, Miracle in Rwanda runs April 4 through May 11 (with an April 9 opening) at the Lion Theatre at Theatre Row, and twi-ny has three pairs of tickets to give away for free. Just send your name, phone number, and favorite one-woman show to contest@twi-ny.com by Wednesday, April 3, at 5:00 pm to be eligible. All entrants must be twenty-one years of age or older; three winners will be selected at random.